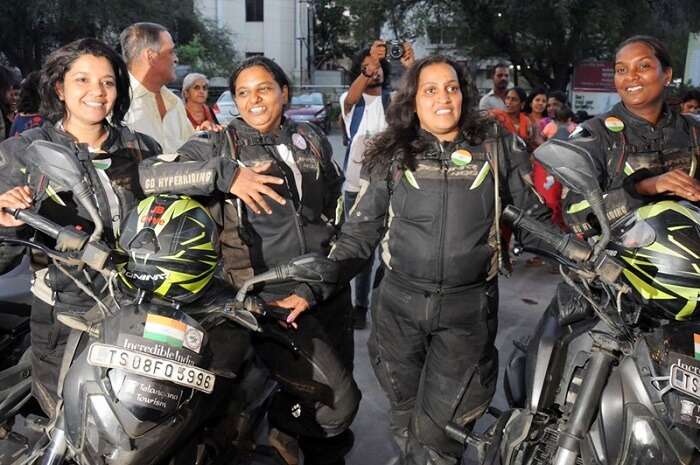 No sooner than Amrutha Kashinath and Shubra Acharya scaled new heights by traveling from Kanyakumari to Leh in just five days, these four new Bikernis took their passion to international roads and created a buzz in the whole country.
Coming from different walks of life and all from the historical city of Hyderabad, the only thing that Shilpa Balakrishnan, Jai Bharathi, Shanti Susan, and Piya Bahadur have in common is that of their love for bikes and long journeys.
As the first female group hits the India-Myanmar-Thailand highway, these four biker ladies embarked on an adventurous expedition titled as the "Road to Mekong" and covered about 17,000 kilometers across 11 Indian states, and 5 Southeast Asian countries.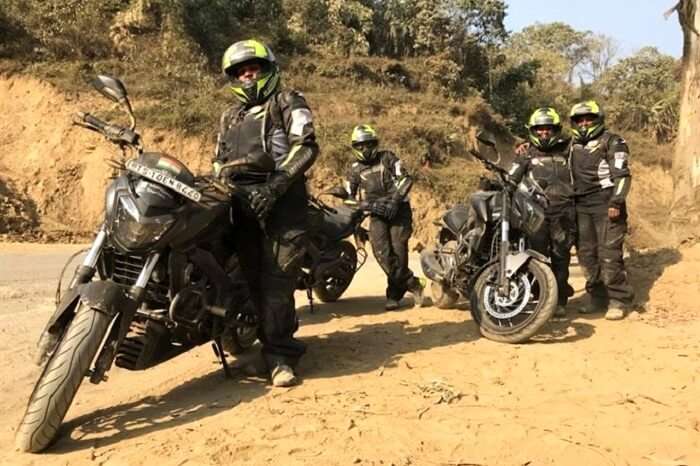 Suggested Read: Two Women Covered 3,825 Kms From Kanyakumari To Leh On Bike & Set A World Record In Just 5 Days!
They not only crossed borders to follow their passion, but also became the first-ever South Indian women's group to have journeyed on the brand new India-Myanmar-Thailand highway. Drawing their inspiration and energies from the association of women bikers called The Bikerni, these four ladies also promoted Indian tourism and cross-cultural diversity on this tiring, thrilling, and terrific road trip.
Starting from 11th February, all four tough ladies battled through rough weather conditions, rugged roads, and intense paperwork before concluding their road trip on 8th April at Hyderabad. Covering destinations like Telangana, Andhra Pradesh, Odisha, West Bengal, Assam, Nagaland, Manipur, Myanmar, Laos, Vietnam, and Cambodia, the ladies journeyed along with a crew of eight members that included filmmakers, Telangana Tourism's staff members, and so on.
The Route Map For India-Myanmar-Thailand Trilateral Highway
Jai Bharathi, an architect by profession, leader of Bikerni's Hyderabad Chapter, and also the director of the whole trip said, "It was an amazing experience to go on such a long trip covering five countries. More than the trip, it was the 6-8 months-long paperwork involved that was more painstaking."
Not just her. Each member of the biker gang was trained for the best and for the worst. While Shilpa learned how to fix the machines, Bharathi led the whole trip to complete the journey on time. As for Piya and Shanti, it was a brand new experience. A police officer by profession, Shanti said, "This was the first time we (she and Piya) went on such a long trip, it was an overwhelming experience."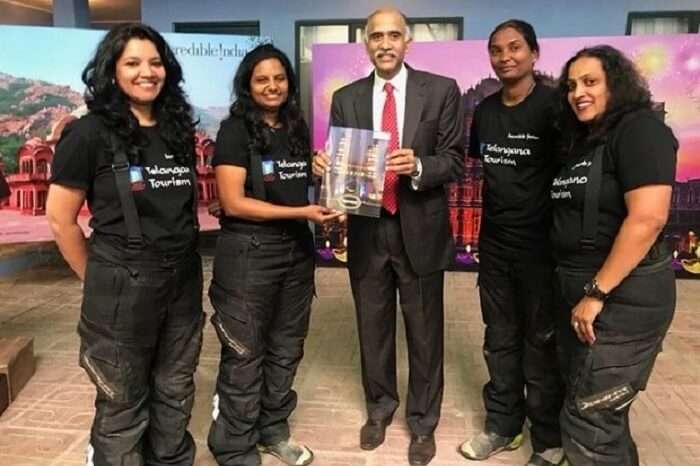 Further Read: Leh Ladakh Bike Trip 2022: Everything You Need To Know From The Scratch
While each one of them tasted an unique experience in every country, they felt very lucky to have found such friendly people, a warm welcome, and an accommodating atmosphere throughout the journey. And having completed such a hectic expedition without any hassle or accidents, sky is the only limit for these ladies who continue to inspire young women across the world, each day!