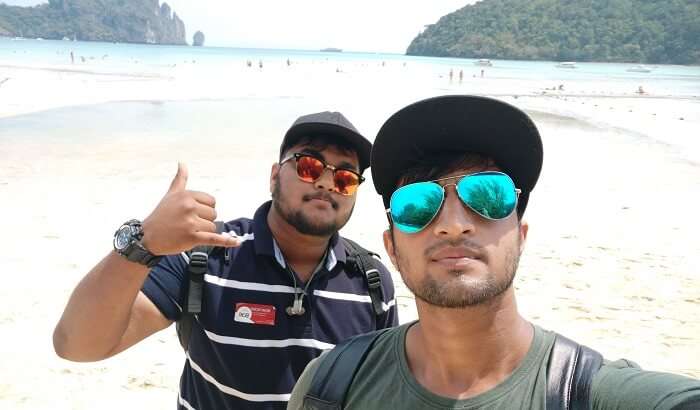 Since it was Shreyans' first trip abroad, the experience had to be extraordinary. His trip with his friend involved sightseeing that even made them learn about the socio-cultural system of different cities as well as the country as a whole. The two were expected to have a lot of fun on their first trip to Thailand, considering the amazing nightlife and enthralling ambiance of the country. Learn from his experience that will definitely tempt you to pack your bags and head to the vibrant country!
Beaches have always attracted me. The azure water and golden sands made me want to spend the whole day amidst this picturesqueness. Apart from the beautiful beaches, I was always a street food lover and will be more than elated to find it while I am traveling. This is why Thailand was the perfect destination for my first international trip, as it had the best of both! More than that, I was mesmerised by the people's conduct who made us feel at home and through them we got a better idea of the Thai culture. Relishing the beauty of beaches under the bright sun is something I would remember for a lifetime!
While looking for cheap trips to Thailand, we came across many sites  but we were not sure if they will cover everything we wanted but fortunately our trip turned out to be a great experience. Our experience with TravelTriangle was completely amazing, as everything was covered under the budget I decided. The number of days we spent here were quite enough to know the place as a whole I believe. The agents were quite helpful and were there to solve my all kinds of queries and for this I give them 10/10. I'm really grateful to the team for organising the trip of my life!
Table Of Content
Details Of Our First Trip To Thailand
Trip Type: Friends Trip
To & From: Thailand from Bengaluru
Cost: INR 56,500/- (per person)
Duration: 5 Days and 4 Nights
No. of people: 2 Adults
Inclusions: English speaking driver, Sightseeing, Airport Transfers, Taxes, Airfare, Cab, Breakfast
Exclusions: National park entry fee, Visa
Travel Agent From TravelTriangle: Travel Fireflies
 Top Experiences In Thailand That You Absolutely Cannot Miss On Your Exotic Vacation
Customized Itinerary For Our Thailand Trip
Day 1: Arrive in Phuket, Spend the day in leisure, Stay at the hotel overnight
Day 2: Phi Phi Island tour in the morning after breakfast, back to the hotel
Day 3: Breakfast, Phuket city tour, overnight stay at the hotel
Day 4: Leisure day
Day 5: Departure
Experiences On Our First Trip To Thailand
Here's a detailed account of our whole travel experience that we underwent in the country of Thailand. Scroll down to know why our Thailand trip was one of the best things that happened to us!
1. Learning the Local Culture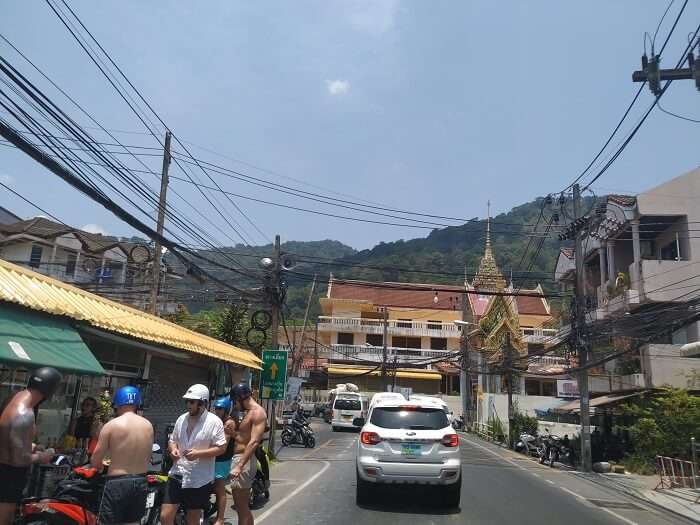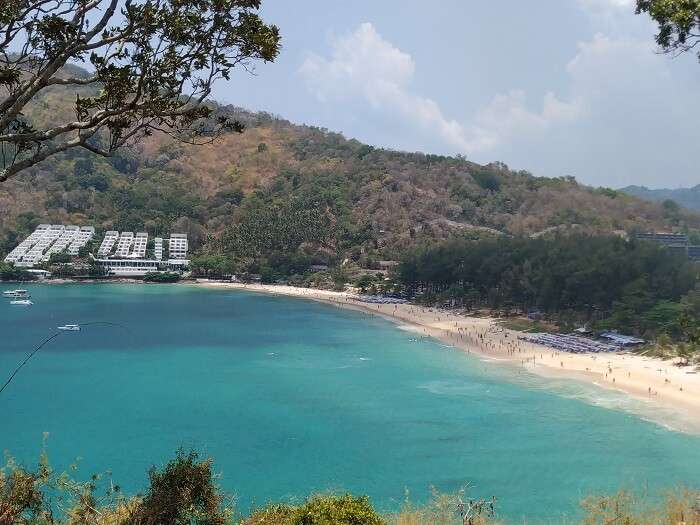 After landing to the city of Phuket, we planned to roam around the market and get to know the locals. To our surprise, the people were quite welcoming and treated us with warmth. We found a huge variety of stuff there – from clothes and accessories to handcrafted decorative items and souvenirs. Starting our journey with shopping wasn't a bad idea. This is how the whole day went by after which we went to one of the most comfy hotels in Thailand for the overnight stay. We were welcomed with utmost warmth and the staff is quite friendly!
2. Phi Phi Island: Highlight of the Trip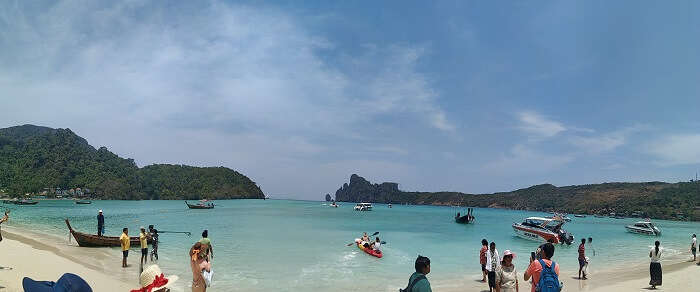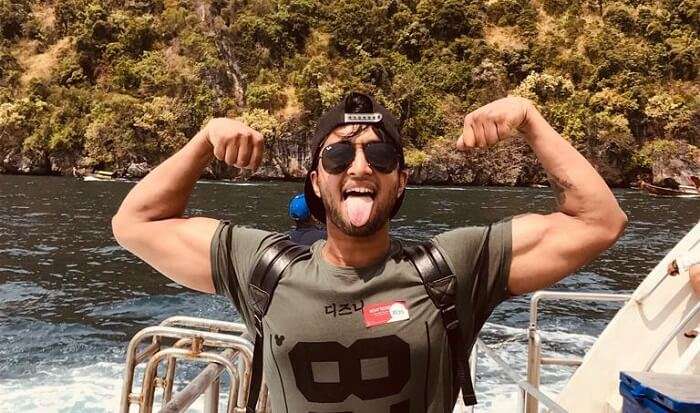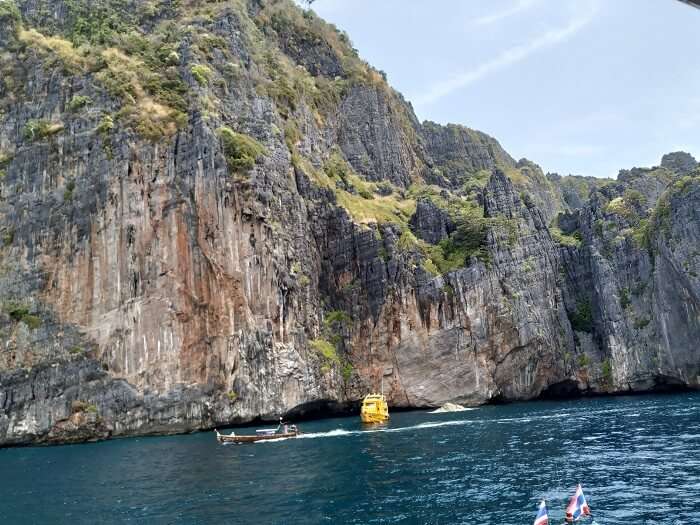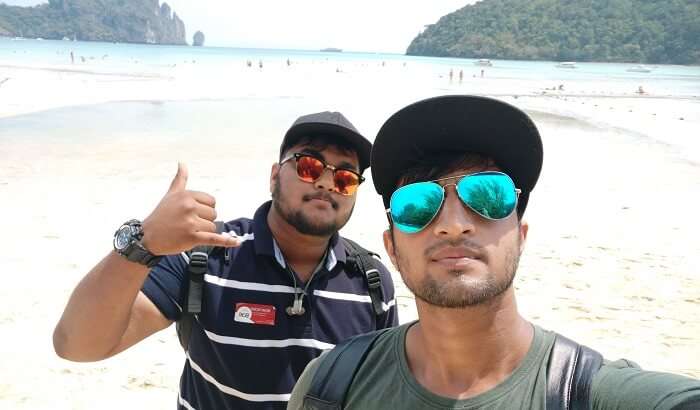 We'll probably remember this trip mainly because of our visit to Phi Phi Islands. Sheltered within Phuket island, this group of islands has featured in a lot of movies. We soaked up some sun and made the most of our day by clicking some pictures and absorbing the breathtaking view of the sea!
 New Year Party In Thailand (2022): 17 Top Venues & Events
3. Elephant Sanctuary And Big Buddha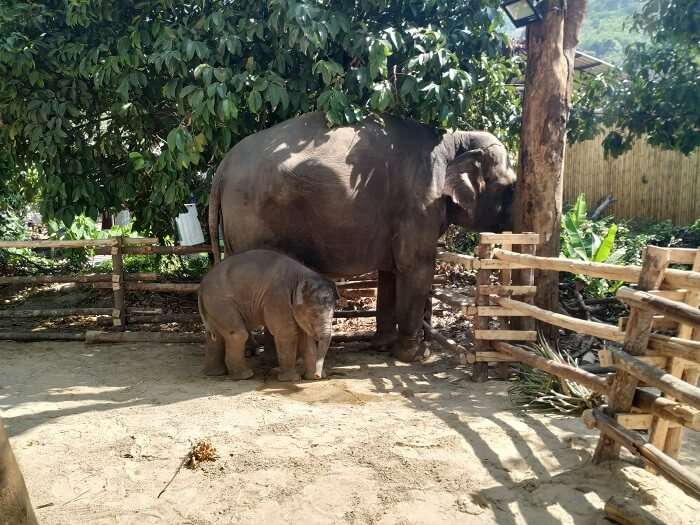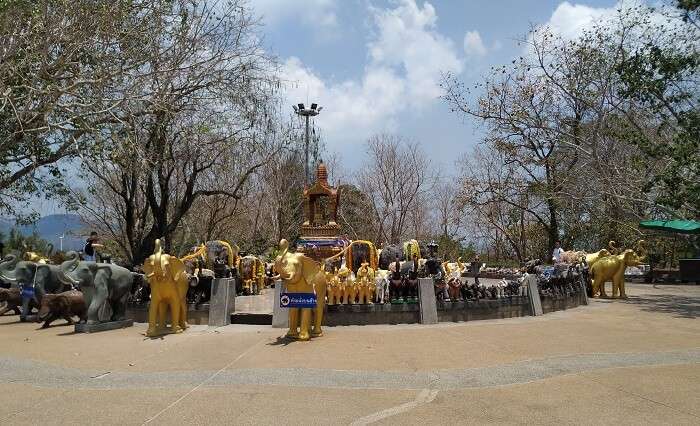 Here, we saw the giant elephants who have been rescued and are now safely kept amidst a picturesque setting. This is one of the most memorable and unique moments we had on our first trip to Thailand. Our visit to the elephant sanctuary also brought us closer to nature and made us appreciate the simplicity of life. Make sure your Thailand trip cost covers the cost for a visit to this sancturay too. We also made a visit to the well-known Big Buddha temple that features a white-colored, awe-striking statue of Buddha – visiting this site we weren't surprised that this temple is considered one of the most famous attractions in Thailand.
 How To Woo Your Wife During 9 Days In Thailand? Gaurav Spills All The Details
4. The Happening Nightlife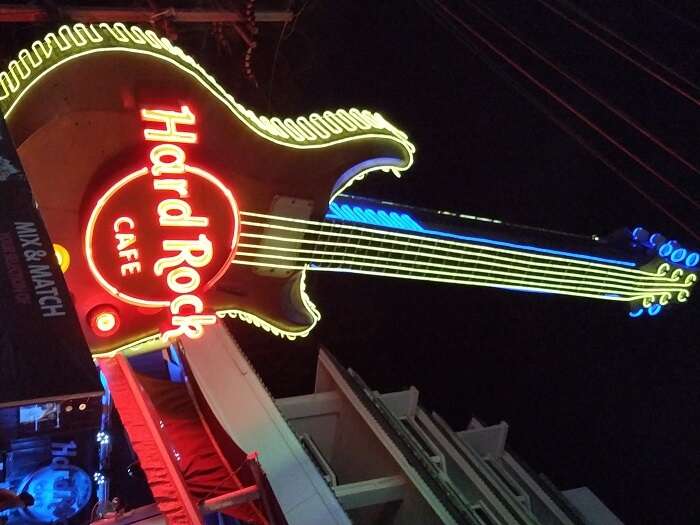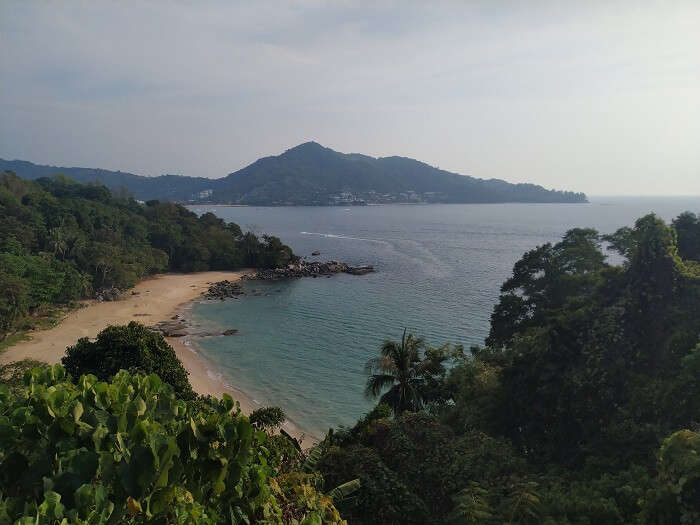 Afterall, who hasn't heard about Thailand's happening nightlife! I was really excited to experience the same. We hopped to different nightclubs and had a great time. We relished an amazing food and experienced the partylife of Thailand in the best way that will be remembered forever!
 Ao Nang Thailand: Things To Do And Where To Stay
What To Pack For Thailand
Loose T-shirts

2-3 pairs of shorts

Sunglasses and Sunscreen

Cap

Slippers

Raincoat

Slip on shoes
 Thailand In January: Exciting Things To Do On A 5 Days Trip
Tips For First Trip To Thailand
Listed below are some of the basic suggestions and tips that I would like you to know if you're traveling to Thailand for the first time just like us!
Don't forget to keep sun block lotion, a hat, sunglasses, etc. as the temperature remains quite high here
If you want to enjoy the beach, then do add a swimwear and extra clothing to your bag and keep them handy on your visit to the beach
Wear light cotton clothes that are breathable and do carry flip-flops
 An Insider's Guide To Unlock The Divine Secrets Of Wat Arun Temple In Thailand
My trip to Thailand was undoubtedly the best lifetime experience I've ever had. Since this was my first trip abroad with a friend, I had great expectations but the trip was so well planned that everything was beyond what I expected. I would definitely plan another Thailand vacay some time. Till then, I'll simply cherish the memories this trip has offered to me!
Common Queries About Thailand
What are some interesting facts about Thailand?
Some of the intriguing facts about this country are: Thailand is considered to be the only Southeast Asian country that was not colonised by Europeans. The very first Siamese twins are said to have been born in Thailand only. It is in Thailand that a festival for monkeys is celebrated every year.
Which is the best place for nightlife in Thailand?
There are many places in Thailand where you can enjoy a happening nightlife. Some of them are:
1. Hard Rock Cafe
2. Koh Tao Pub Crawl
3. Koh Phi Phi, Party Island
4. Go-Go Bars
What is famous in Thailand for shopping?
Thailand shopping is an experience in itself. If you want to shop for some of the specialties in Thailand, then shop for fruit soaps that can be found in Chatuchak Market. You can also buy Thai Silk and some of the best products for spa and aromatherapy are also available here.
What is the best time of the year to go to Thailand?
Even though the country experiences variations in climate throughout the year, anytime is considered the best. However, it is suggested that you visit Thailand from the middle of November to the beginning of April.
How do I get a tourist visa for Thailand?
You'd require a passport or a travel document that has a validity of not less than 6 months, a visa document that has been appropriately filled out, a photograph of size 4 cm x 6 cm, a round-trip flight ticket, and proof of financial source.
People Also Read:
Friends Trip To Nepal Friends Trip To Singapore And Malaysia Bali Vacation