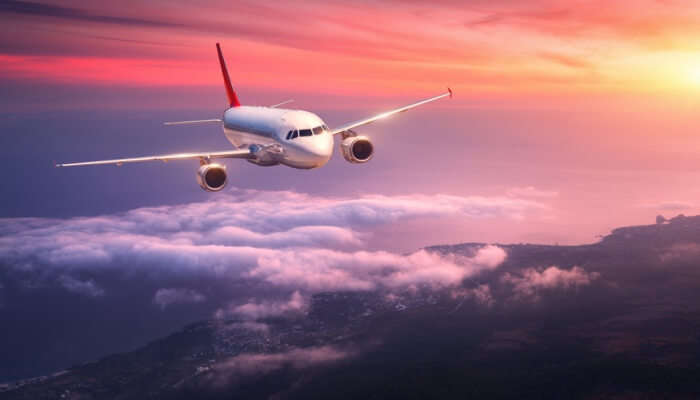 Austin is one of the most famous cities in the United States of America. It was named one of the fastest-growing cities. Today, people from all over the world come to explore this land of fabulous things. Austin has a lot to offers. Whether it is in terms of exploring, outdoor activities, shopping, food or music, one would never be able to sit idle here. Austin has one international airport known as Austin-Bergstrom International Airport. This airport has just 1 terminal and is amazing to spend time in when waiting for your flight. Often there is a live music stage to keep all the passengers happy and entertained. There are several shops, food joints, and restaurants for people to spend time. Which means that flights to Austin are fun and great as there is a lot for people to do.
Weather In Austin
It is believed that Austin will have a desert-like weather. Austin has a humid subtropical climate, which means it has long, hot summers and typically mild winters. Since the summers are hot, Austinites spend their time outdoors cooling them off by dipping in the city's natural swimming pools. Depending on the winds, cloud cover, and other conditions, nighttime summer temperatures can drop down and make the weather wonderful.
6 Flights To Austin From India
There are plenty of flights to Austin Texas that can be taken. Most of the flights have a layover at different parts of the world. Some layovers are multiple can consist of 2 to 3 stops. Here's the list of a few flights that one can consider if planning to go to Austin.
Please Note – Fares May vary depending upon the season and popular holidays. Prices are taken one month from today from New Delhi and of one-way flights.
1. Lufthansa And United
This Lufthansa and United flight is a combination of two best flights. With 2 layovers, the flights start from New Delhi to Frankfurt with a layover of 5 hours and 45 minutes in Frankfurt. The next layover is of 1 hour and 50 minutes in Denver. Both Lufthansa and United airlines provide only the best facilities to the passengers. When in Lufthansa expect entertainment facilities like movies, videos, audios and more. The airlines are known for its flexibility as to the last minute changes. Their menu is varied and serves delicious food. Even United airlines are known to provide for their utmost comfort and delicious food.
Fare: INR 83142
Duration: 28h 24 min
Stops: 2 stops, Frankfurt and Denver
Must Read: 10 Pocket-friendly Hotels In Austin That Are Packed With Amenities
2. Jal And American
Starting from New Delhi to Tokyo in Jal Airlines with a layover of 3 hours and 25 minutes and then to Dallas in American airlines with a layover of 1 hour and 53 minutes, this is another great option for people to choose from. Jal Airlines offers an extensive menu and passengers can also inform the airlines well in advance if they have any food allergies so that it can be taken off. Entertain yourself by watching the collections of blockbuster movies and videos. They provide amenities like a toothbrush, earplugs, and eye mask. American Airlines is also known for its amazing services and facilities that are provided onboard. With a TV and wifi during flights, you would have ample of things to enjoy. This is one of the cheap flights to Austin.
Fare: INR 58993
Duration: 26h 26 min
Stops: 2 stops, Tokyo and Dallas
Suggested Read: 10 Best Things To Do In Austin For An Avid Traveler
3. Swiss And Air Canada
Board the flight from New Delhi to Zurich where the layover is of 3h and 20 minutes in Swiss Airlines. The airlines boast its amazing services and in-flight entertainment. You can read the daily newspaper and magazine and even download them on your device. They promise to deliver what you want and expect and even more. They have comfortable seats with an adjustable headrest. Passengers can reserve their seats well in advance. Meals and drinks on-board are top-notch. They have special meals for children too that can be ordered in advance completely free of cost. From Zurich, you will fly to Toronto on Air Canada where the layover is of 1 hour and 30 minutes. Air Canada offers around 340 movies both Hollywood as well as Bollywood along with 500 plus TV programs. They also have podcasts along with in-seat power and USB ports.
Fare: INR 173173
Duration: 25h 21 min
Stops: 2 stops, Zurich and Toronto
Suggested Read: Snorkeling In Austin: Top 3 Places Where You Can See The Underwater World
4. British Airways
When traveling fro New Delhi to Austin your would have 2 stopovers. The first half of the journey is in British Airways with a layover in London for 1 hour and 40 minutes. When traveling via British Airways relax in comfortable seats with lots of leg space. The airlines offer WiFi, digital newspapers, programs, movies for both adults as well as kids. From London, you would be flying to New York for a final layover of 1 hour and 25 minutes. This flight can be considered if you are looking for cheap flights to Austin Texas.
Fare: INR 60982
Duration: 24h 51 min
Stops: 2 stops, London and New York
Suggested Read: 8 Austin Temples To Visit On Your Next Mystical Ordeal!
5. United Airways
Finding direct flights to Austin Texas can be a lot tricky as almost all of the flights have 2 layovers. But here is the next best thing than direct flights, a flight with 1 layover. The journey starts from New Delhi in United Airlines that takes you to Newark, New Jersey and has a layover here of 2 hours and 35 minutes. After this, you fly to Austin. Flying in this airlines is going to be very comfortable as they have real comfortable seats with wifi, USB portal, in-seat power outlet and video on demand. Passengers can spend their time watching movies from their huge collection. The food onboard is curated with great care and is served hot and delicious.
Fare: INR 66531
Duration: 21h 15 min
Stops: 1 stops, Newark
6. KLM And Delta Airways
Start your trip from Indra Gandhi International Airport via KLM Airlines. The first layover is in Amsterdam of 55 minutes. This airline is one of the best and offers the utmost comfort to the passengers. Regardless of the class, you are traveling in, you will enjoy your journey is a peaceful manner. You would be served with hot and cold beverages, tasty meals, wifi, and various movies. You can also use your own electronic devices. Upon Amsterdam, your next flight to Detroit and finally Austin happens via Delta Airways. In Detroit, the layover is of 4 hours and 14 minutes. The Delta Airways are known for their seamless services and staff that are always available for any kind of query. Enjoy complimentary snacks, comfortable seats and a lot of leg space, movies, documentaries and more.
Fare: INR 91986
Duration: 24h 57 min
Stops: 2 stops, Amsterdam and Detroit
Suggested Read: 6 Austin Water Parks Where You Can Spend Summer While Splashing Water & Sliding Rides
Top Reasons To Visit Austin
1. One of the top reasons for anyone to visit Austin is majorly because of the music. The city hosts a lot of quirky and diverse music concerts.
2. Another thing Austin is famous for is bats. The city has a lot of them. From March to October, thousands of bats make Ann W. Richards Congress Avenue Bridge their maternity colony. Every day right before the sunset all these bats fly out to the sky and this is a view that must be watched. And the best point to witness it from the water.
3. Sixth Street is the most famous place in the whole of Austin. The street is home to several urban nightlife, bars, and restaurants. The street also holds a lot of importance as its the most historic district of Austin.
4. Austin is a paradise for foodies as the city is high on restaurants, cafes, food trucks, tacos, high-end places and more. There is a lot to try out here and feast upon in every street and corner.
5. The city's motto is "Keep Austin Weird" and the residents are pretty proud of it. There are a lot of weird and fun museums that one can visit here. These places are like carnivals.
6. When in Austin, do not forget to attend one of the football games of Texas Longhorn Football, the team of the University of Texas. On game days the whole city is turned orange and while and is one of the best and real experiences that one can enjoy here.
Suggested Read: Shopping in Austin: 8 Places Which Are Perfect For A Shopping Spree
Austin Travel Tips
1. Since the flight from India to the US is passengers are suggested to wear comfortable shoes on the plane.
2. Pack noise cancellation headphones. This one tip will help you have a peaceful time on a plane full of adults constantly talking or watching something on their devices and children who would also be getting cranky.
3. Utilize these long hours reading or playing games if you are traveling with a partner.
4. Wear comfortable clothes. We known airport look is a thing but prioritizes comfort before fashion especially for flights that take forever.
5. Choose your seats well in advance and wisely. Remember that you would live, breathe, eat, and sleep at those seats for hours to come hence make sure you make a well-informed decision before choosing a seat.
6. If you are planning to spend your time sleeping, remember to buckle up. Your time passed away in napping can have quite a few turbulences. And, if you do not want to get disturbed then putting those seatbelts one is a smart idea.
7. Yes, you would be offered with water, snacks, and food on the plane but it is a good idea to pack some knick-knacks with you on the plane.
8. Commuting in Austin is easy as one can board a bus, hire a cab or explore on foot. If you plan to use the public bus then it is adviced that you purchase a pass that will make the travel hassle-free.
9. Pack cotton, light and flowy clothes for Austin.
10. Also, keep a bottle of water with you at all times when out exploring because the hot weather might get you dehydrated.
Further Read: Austin Wedding Venues: 7 Destinations Which Are Ideal To Tie The Knot At
Austin is a great place to go and explore. There are Austin direct flights, flights with multiple layovers, cheap as well as expensive ones depending upon the class you want to travel in. Flights to Austin can be found without any hassle as there are so many of them. Check them out and plan your trip to USA with TravelTriangle right away!