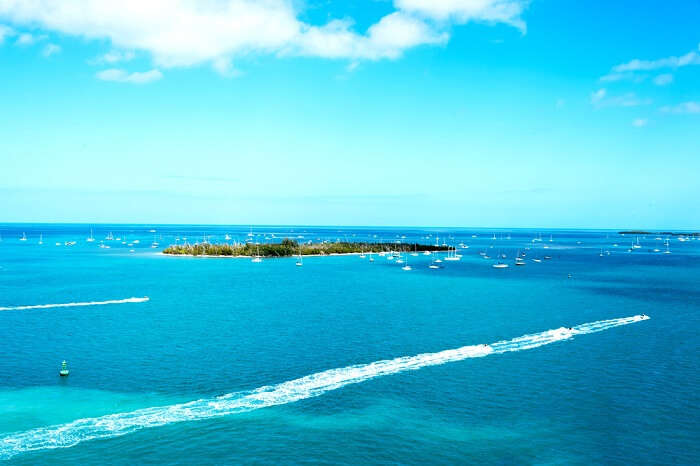 The earth is a funny place, no? Or some might call it really mysterious, while some might go on to call the happenings eerie! What would you say if you found out that a floating island near Mumbai appears overnight? Yes, you read it right, an island-like structure has been spotted off the coast of Mumbai in the Arabian Sea.
2018 left us with a surprise as, in December, a floating island was spotted in the Arabian Sea, close to the coast of Mumbai. This structure was found by a local fisherman who had set sail in the sea like any other day. This fisherman spotted it and even shot a video of the floating island that is now doing rounds on social media. The floating island as it is being called seemed to appear overnight on the map as the locals claim to have not seen any such structure before around there. The authenticity of this mass of land is still in question and it could be a mass of mud land formed by some aquatic phenomenon or it could be a floating island that India just got overnight!
Further Read: No More Layovers! Direct Flights To Phuket And Male From Delhi And Mumbai Are Finally Here
Intrigued? Book your trip to Mumbai and solve the mystery of this floating island for yourself!