Meet Ganesh Parte, a Transition Manager who booked a short trip to Rajasthan with TravelTriangle. Within three days, he and his wife visited Ajmer, Pushkar, Ranthambhore and Jaipur. His package included his stay, transportation facility, local tours and cost him INR.28,550. Here is what he has to say about his regal experience.
The couples who are aware of the problems of working in different shifts will understand the importance of spending time together. So this time, my wife had put the responsibility of planning our weekend break totally on me. After shortlisting a few destinations, Rajasthan reigned supreme and a primary online search led me to TravelTriangle. After zeroing in on the final package, I, my wife along with another couple left with numerous expectations and returned home happy, with a satisfaction of having booked the right package.
Day 1: Ajmer and Pushkar – The Kickoff
We took off from Mumbai at 10 am and it took us about three hours to land in Ajmer. The hotel stay turned out to be amazing since the hotel was impeccably neat and pleasant. After being transferred to our hotel, we made the best out of our leisure time by exploring the streets of Ajmer. Since it was a Friday, we met a huge Namaz-crowd. While we were waiting in a narrow lane, somebody suggested us to get inside an old structure and unknowingly we entered the Deevan Sahab Ki Haveli. The place holds historical importance since it was home to Khwaja, Ajmer Sharif.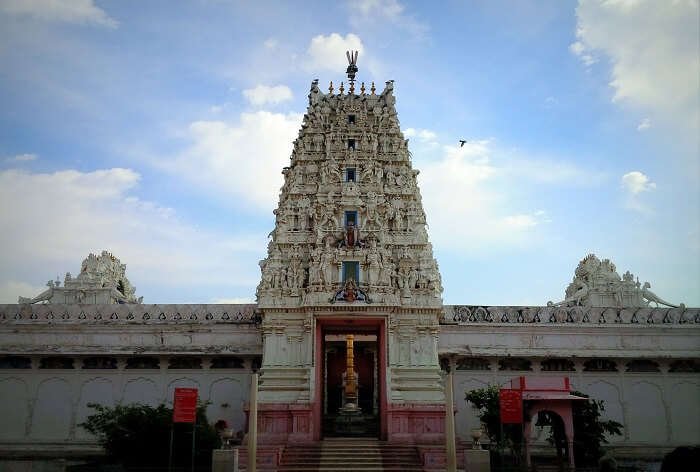 After visiting Ajmer, we were then taken to Pushkar where we visited the only Brahma Temple in the world. The aura of the temple was very calm since the place is not very commercialized. The temple visit was then followed by a Camel Ride at the nearby desert. We started the safari well before sunset but after covering a few meters, our camel refused to walk. In the process of getting another camel and restarting the ride, we ended up losing an hour. Yet we enjoyed our camel ride with the sunset and ended the day with a treat of Rajasthani thali.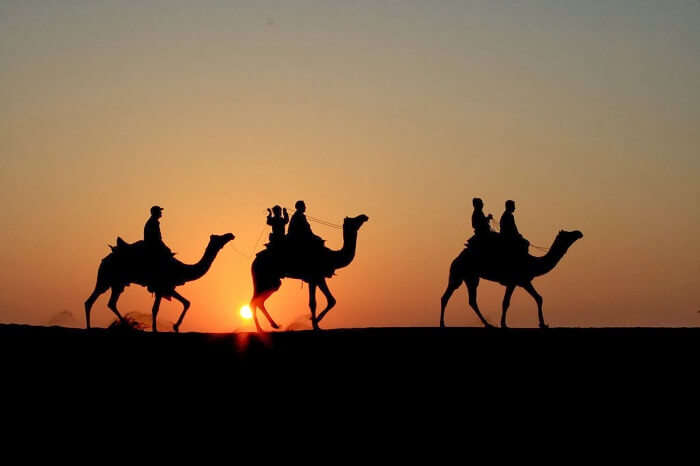 Suggested Read: 20 Historical Places In Rajasthan That Will Take You Back To The Glorious Past
DAY 2: Ranthambhore and Bhangarh
Romancing With Nature
Around 7:30 pm we left for Ranthambhore, our next destination. Post 8 hours of travel, we landed at the luxury tents of Sultan Bagh at 3 am. The mere glimpse of those tents under the twinkling stars drove away our tiredness. Staying at Sultan Bagh will always hold a special place in my memories since it offered an idyllic picture of nature with a touch of the royal Rajputana hospitality. Moreover, it is here, where we — as a couple — found our peace amidst the noise of the animals.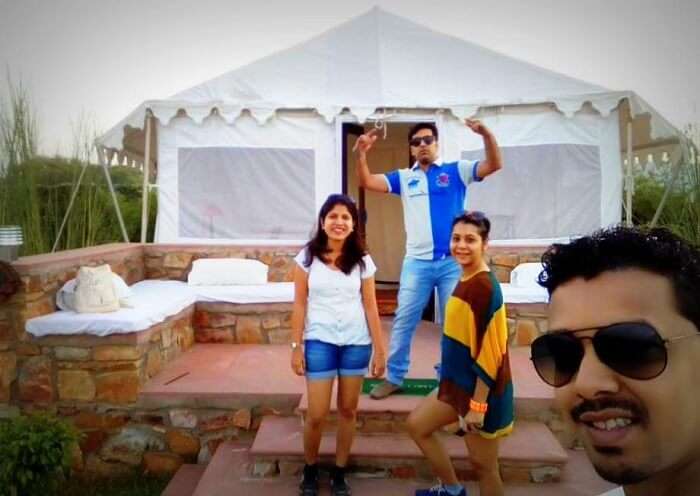 Being a wildlife and nature enthusiast, I was eagerly waiting for our visit to the Ranthambhore Wildlife Sanctuary. So as morning struck, we geared up for the safari but unfortunately, got delayed. This happened because of the unavailability of transportation facility from our hotel to the pick-up point for the safari. Later at the sanctuary, we came across merely a wild cow and a peacock. Even then, the wild safari itself turned out to be an aesthetic experience for us.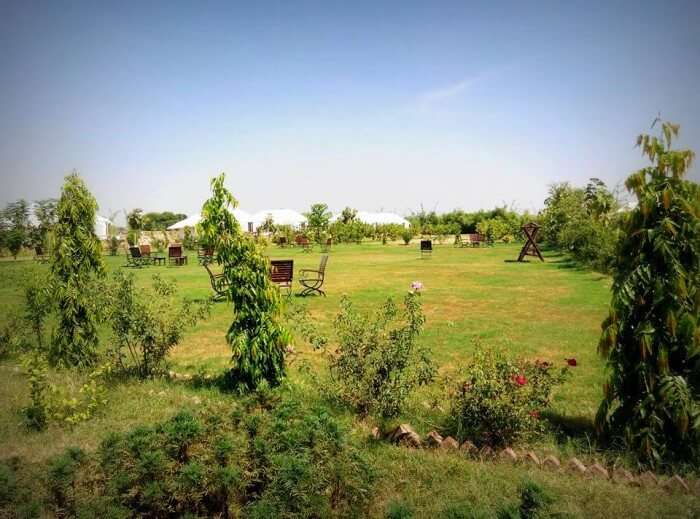 Hell of a Ride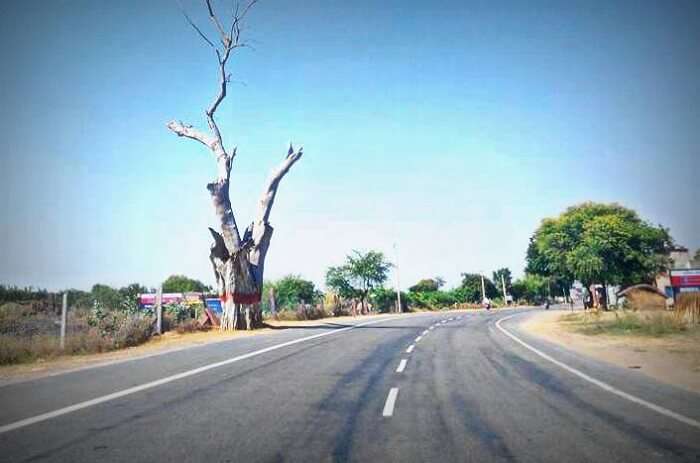 In a short trip, while tackling the lust for visiting as many places as possible, time is always a pain. So, even when Bhangarh was not included in our package, we decided to pay a visit to the fort infamous for being haunted. This is when we ran into another couple headed towards the same. So, we all left Ranthambhore at 2:30 pm but were put way behind schedule by a tire-puncture. After losing more than an hour and with the 5 pm deadline lurking on the head, it was now down to a battle between the roads to Bhangarh and our car. Along with the sun shining bright and excitement running through veins, our car stormed through the dusty roads of a shortcut. We never realized when an unfortunate delay turned upside down and we actually ended up enjoying the wild ride.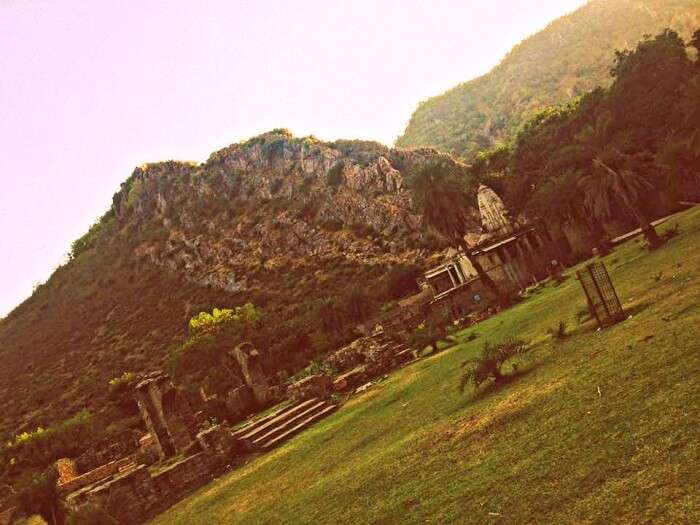 We reached Bhangarh after braving a huge traffic jam. We were keen on visiting the place because ghost stories have always fascinated us. Though hunting trouble didn't yield much, as we didn't come across any ghost spirit, but we definitely sensed negative vibes exuded by haunting silence of the place. On our way back to our hotel in Jaipur, we made a stop at Chowki Dhani, where we ended the day with a lavish dinner served with folk music and dance.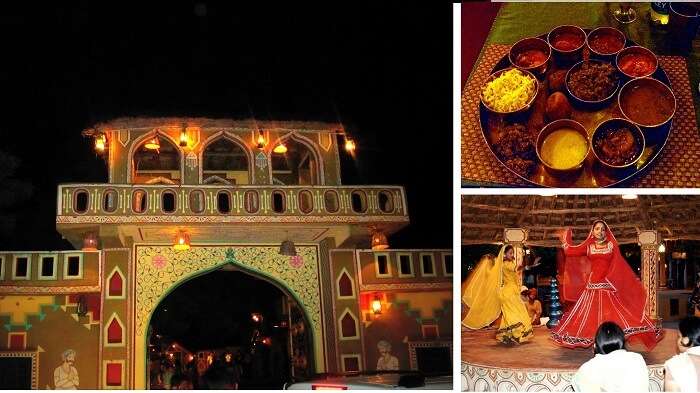 DAY 3: Jaipur – The Pink Galore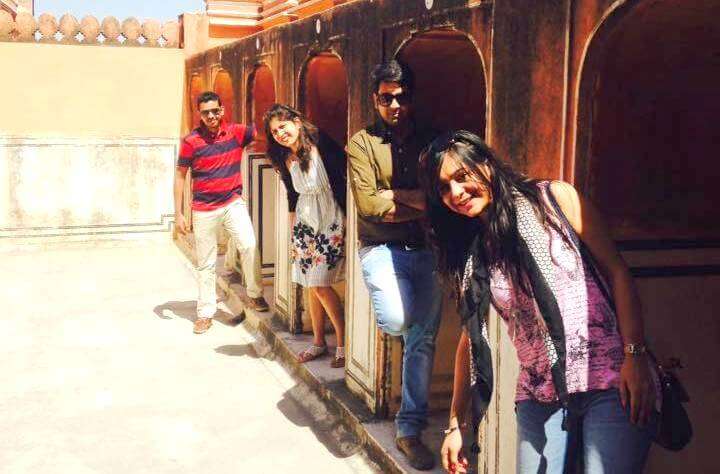 The last day of our trip and it was time to visit the heart of Rajasthan – Jaipur. With a number of architectural marvels to visit, we started off by visiting Hawa Mahal, followed by Jantar Mantar and then Ajmer Fort. The tiring day was then complemented by a delicious dinner at Lal Mass. Lastly, we captured the colors of Rajasthan by buying some authentic Jaipuri items, before calling it a trip!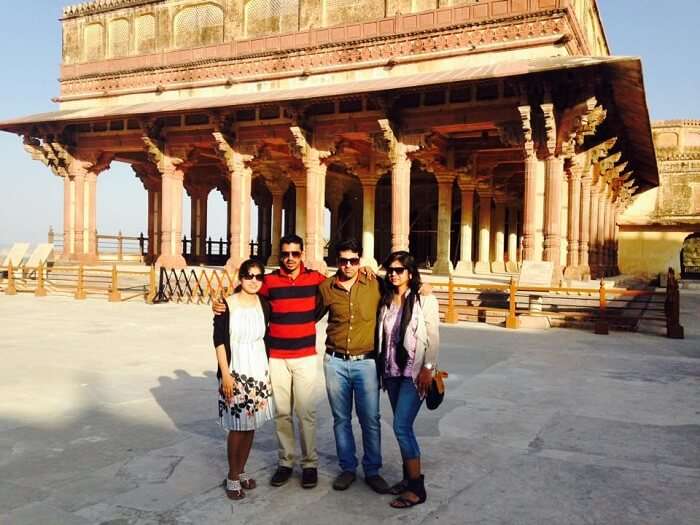 Suggested Read: Get The Rajasthani Bohemia On! 17 Amazing Shopping Places In Jaipur To Explore In 2022!
The whole experience of the trip turned out to be a breath of fresh air, so much so that I was energetic enough to go to the office the very morning I arrived in Mumbai. Rajasthan's association with the 'royal' can only be understood by personally experiencing its kingly hospitality. The whole experience turned out to be mesmerizing for us, far beyond expectations.
High Points: The overnight stay at the luxury tents at Sultan Bagh is a must try.
Low Points: Delay in reaching the Ranthambhore Wildlife Sanctuary from the hotel.
Tips to future travelers: Leave room for flexibility in your plan.
Got Rajasthan on your list? Experience Rajasthan like a local!