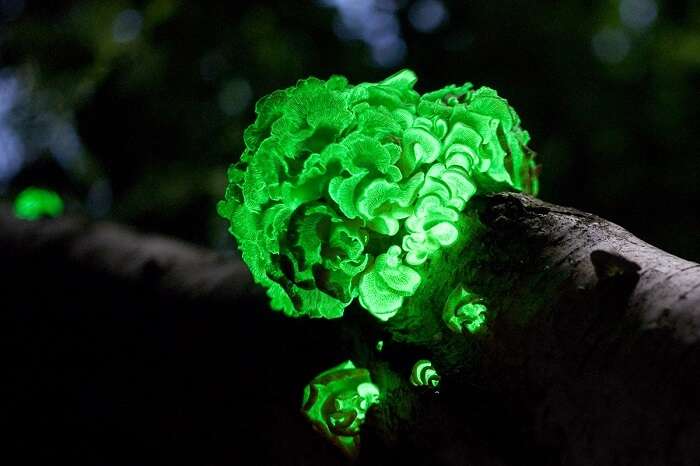 Goa is a LIT place! And, we mean literally.
This glowing forest near Goa is all the proof you need. While you are busy partying on the Baga Beach, Mother Nature puts up a lit show in the dark. Nature is 100 times more dope than us. #Swagger
James Cameron was probably inspired by this place in Goa after which he created the sci-fi blockbuster Avatar because this glowing jungle looks straight out of the movie. Is the reason behind the luminescent jungle really the cosmic forces though?
What makes this glowing forest near Goa shimmer in the dark?
The answer is Fungi.
Yep! Didn't see that coming, did you? Apparently, what makes this glowing forest near Goa glimmer in the dark are the bio-luminescent mushrooms called Mycena Genus Fungi. Mushrooms can make anyone or anything lit. No doubts!
When the sun goes down, the magic is conjured in the darkness of these jungles in the Western Ghats. This enchanting phenomenon is not visible throughout the year though.
Suggested Read: 11 Sparkling Places That Appear To Be From Another World But Are Actually On Earth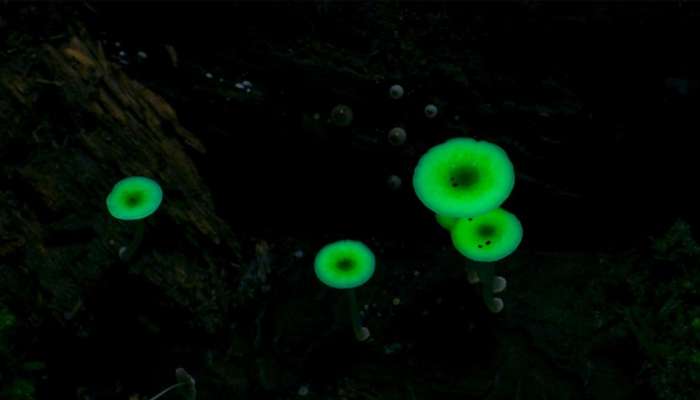 When can you visit then?
It is only in the monsoons i.e. June to October, these bioluminescent mushrooms come to life (and spread light in the world). Visit these forests especially on rainy days when the wizardry is in its full form. Decaying logs, twigs, and stumps are the local residences of these glowing mushrooms.
Where can you find these glowing mushrooms?
Typically, these bioluminescent mushrooms are found along the Western Ghats. While you have a higher chance of finding the light in Mhadei Wildlife Sanctuary situated in Swapnagandha Valley of Goa, Chorla Ghat near Panjim is another place where you can find the cool glow. Belgaum in Karnataka is another place to find these lit mushrooms.
Further Read: Ditch Those Pricey Taxis! The New Goa Airport Ferry Will Get You Around In Half The Time
Frequently Asked Questions About Glowing Forest Near Goa
Q. What is the name of the glowing forest near Goa?
A. Mhadei Wildlife Sanctuary is the name of the glowing forest near Goa which is a lit place, literally and it is situated in Swapnagandha Valley.
Q. How far is Mhadei Wildlife Sanctuary from Goa?
A. The Mhadei Wildlife Sanctuary is approximately 57 kilometres away from Goa and it will take you just an hour and a half to reach there from Goa.
Q. What is Goa known for?
A. Goa is known for its golden sand beaches, the vibrant nightlife, party culture and Goan cuisine. Known as the Queen of Beaches, Goa is as amazing as it gets.
Q. What is the best time to visit Goa?
A. The best time to visit Goa is November to March. The weather in Goa during this time is pleasantly cool and you will be able to explore the place comfortably during the time.
Q. What can I shop for in Goa?
A. There are many things you can shop for in Goa. From accessories to quirky footwear and funky jewellery to traditional handicrafts you can shop for anything you like.
Q. What is the famous food of Goa?
A. Bebinca, Ambot Tik, Goan Feni, Chicken Cafreal, Crab Xec Xec, Mushroom Xacuti and Sorpotel are some of the most famous dishes you can try in Goa.
Q. What should I wear in Goa?
A. Sarongs, cotton shorts, flowy dresses, sundresses, long skirts, loose fitting trousers, spaghettis and tank tops are what you can wear in Goa.
Q. Is Goa safe for female travelers?
A. Yes, Goa is completely safe for female travelers. In fact, Goa is safe for anyone and everyone visiting.
Q. What are the famous places to visit in Goa?
A. Some of the most famous tourist places in Goa are Palolem Beach, Goa Velha, Calangute Beach, Butterfly Beach, Anjuna Beach, Aguada Fort, Divar Island, Cotigao Wildlife Sanctuary and Anjuna Flea Market.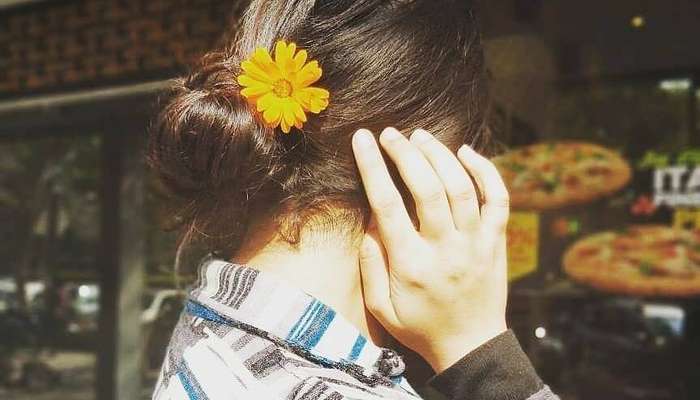 Comments
comments