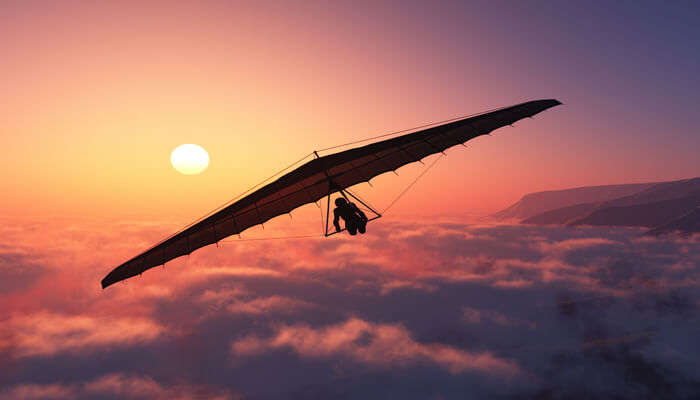 Turkey is a famous place that will serve you with an exotic vacation. This destination is one of its kind. You will be packing a lot of wonderful experiences along with you while you enjoy a holiday in Turkey. You will be amazed at the wonderful beaches here as well as its coastline and big mountains. There are famous cities like Ankara and Istanbul here which will be great places for you to visit promising you an amazing time.
Through this piece of article, we would like to speak about hang gliding in Turkey which is a really exciting sport and is much loved by the adventure and thrill-seekers. After reading this article, you would get to know a lot about the pros and cons of hang gliding, the costs that are involved as well as a lot of the relevant features. Well, to understand the basics of hang gliding, you should know that it is to fly in the sky by using an unpowered apparatus for flying that has a frame which is made up of a fabric aerofoil that is stretched over it.
Top 2 Spots For Hang Gliding In Turkey
These are the places that will provide you the perfect spots for hang gliding/ paragliding in Turkey.
1. Pamukkale
2. Alanya
1. Pamukkale
Well, Pamukkale is famous for the hot springs. You will really enjoy the hot springs of Pamukkale as well as the remains of the ancient Hierapolis. Pamukkale gives you a chance to experience the hang gliding experience over the world heritage site which you will remember forever. First, you will be given a briefing about this memorable adventure of Hang gliding then there will be a tandem pilot who will help you to provide you with the longest flight ( which can be up to 30 minutes). Also, it is to be noted that your flying time can be anything from 15 to 30 minutes as it totally depends on the conditions of wind. كيفيه لعبه الشطرنج As you enjoy being in the air, you will be blown over by the gentle breeze as well as some fascinating views, the snow-white, and magical looking travertines will leave you to spellbound.
Things To Remember:
You would receive a confirmation at the time of booking.
This place is not accessible by wheelchair.
This place is near public transportation.
This experience is not recommended for travelers who suffer from back problems.
This experience is also strictly prohibited for pregnant travelers.
Also, people with heart problems or with any serious medical conditions are not encouraged to try this experience.
Price: INR 7663
Must Read: 82 Best Places To Visit In Turkey That Must Be On Your Itinerary In 2022
2. Alanya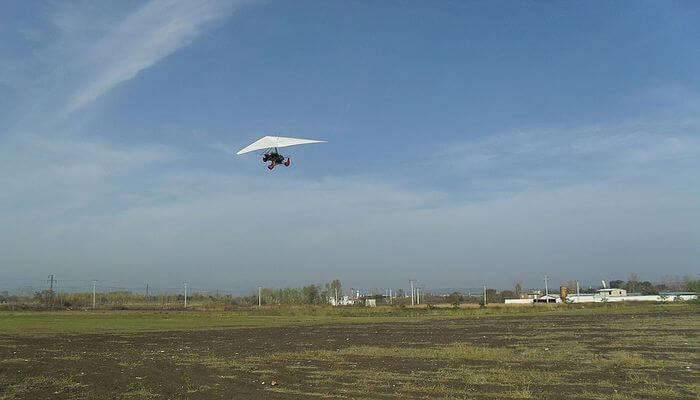 You will get the magical experience of Tandem Hang gliding being in Alanya. You will enjoy being across the turquoise waters as well as the sandy beaches. Get the magical bird's eye view while you are on a thrilling 25-minute tandem paragliding experience. Go high in the skies as you go ahead with a professional pilot. You will get a professional and friendly guide here. The pilot is also professional and qualified.
Things To Remember:
The minimum age to try this experience is 14 years
The users will not get a refund in case the if tour/activity gets missed because of the late arrival or no show up of the cruise ship. Also, there is a possibility of cancellation after booking if there are bad weather conditions, though in such a case a full refund or an alternative will be provided to the client.
Make it a point to reconfirm the pickup time with your local operator.
Price: INR 4840
IMPORTANT NOTE: The limit of bodyweight is 100 kg at most places. Also, make sure to wear many layers while you try this experience, you can wear a tank top, athletic pants as well as a comfortable jacket while you go ahead to enjoy this experience.
Further Read: This Is How You Can Impress Your Soulmate On Valentine's Day In Turkey!
So, Turkey has everything that would make it really amazing for the visitors as well as for the tourists. You will collect some experiences that will stay in your life for a lifetime to come. كأس العرب 2022 So, in case you plan a visit to Turkey anytime soon, which you should, then don't forget to try the amazing Hang gliding in Turkey and gift yourself an experience that you will never forget.
Disclaimer: TravelTriangle claims no credit for images featured on our blog site unless otherwise noted. All visual content is copyrighted to its respectful owners. We try to link back to original sources whenever possible. If you own rights to any of the images, and do not wish them to appear on TravelTriangle, please contact us and they will be promptly removed. We believe in providing proper attribution to the original author, artist or photographer.
Frequently Asked Questions About Hang Gliding In Turkey
What is hang gliding?
Hang gliding happens to be a sports adventure where you get to fly as you use an unpowered apparatus for flying and you have your trainers and instructors accompanying you.
Which are the famous places known for hang gliding in Turkey?
The famous places for hang gliding in Turkey are Oludeniz, Fethiye, Turkey, Alanya, Pamukkale, etc.
What is the famous yet affordable spot for hang gliding in Turkey?
The affordable spot to enjoy hang gliding in Turkey is Alanya where the price is comparatively cheaper to try this magical experience of Hanggliding.
What is the average cost incurred in hang gliding?
The average cost that it takes to enjoy the magical experience of Hang gliding will be about INR5,500. This amount also has some of the important accessories that you will need to try hang gliding.
Is hang gliding safe for beginners?
Yes, if you compare Hang gliding with other sports then it is a safe flying sport that you can try. This one comes with minimal risks. نتائج يورو 2022 However, you must take proper flight training beforehand as well as make sure that you follow the advice of your instructor to have an unforgettable experience to cherish for a lifetime.
{
"@context": "https://schema.org",
"@type": "FAQPage",
"mainEntity": [
{
"@type": "Question",
"name": "What is hang gliding?",
"acceptedAnswer": {
"@type": "Answer",
"text": "Hang gliding happens to be a sports adventure where you get to fly as you use an unpowered apparatus for flying and you have your trainers and instructors accompanying you."
}
}
, {
"@type": "Question",
"name": "Which are the famous places known for hang gliding in Turkey?",
"acceptedAnswer": {
"@type": "Answer",
"text": "The famous places for hang gliding in Turkey are Oludeniz, Fethiye, Turkey, Alanya, Pamukkale, etc."
}
}
, {
"@type": "Question",
"name": "What is the famous yet affordable spot for hang gliding in Turkey?",
"acceptedAnswer": {
"@type": "Answer",
"text": "The affordable spot to enjoy hang gliding in Turkey is Alanya where the price is comparatively cheaper to try this magical experience of Hanggliding."
}
}
, {
"@type": "Question",
"name": "What is the average cost incurred in hang gliding?",
"acceptedAnswer": {
"@type": "Answer",
"text": "The average cost that it takes to enjoy the magical experience of Hang gliding will be about INR5,500. This amount also has some of the important accessories that you will need to try hang gliding."
}
}
, {
"@type": "Question",
"name": "Is hang gliding safe for beginners?",
"acceptedAnswer": {
"@type": "Answer",
"text": "Yes, if you compare Hang gliding with other sports then it is a safe flying sport that you can try. This one comes with minimal risks. However, you must take proper flight training beforehand as well as make sure that you follow the advice of your instructor to have an unforgettable experience to cherish for a lifetime."
}
}
]
}
---