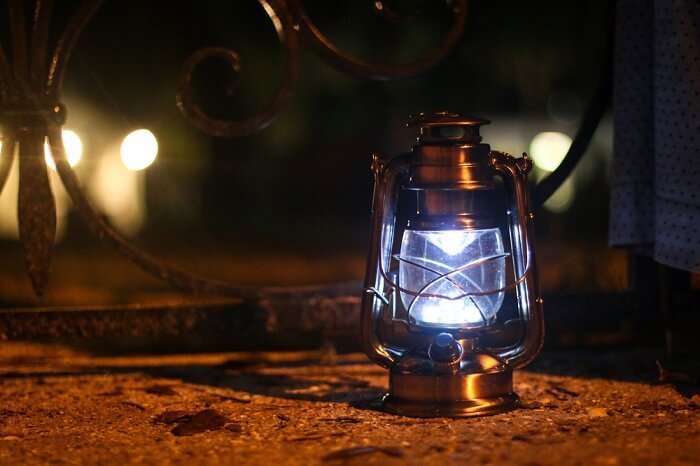 Turkey is one of the most beautiful and ancient places in the world with the connections from ancient Greece, Persia and Rome. The history of this country is vast and the country is a home to some of the most ancient and historical monuments which attract a lot of tourists every year. When it comes to the monuments and places to visit in Turkey, there are some places that have been declared haunted since a long time and people who have a thing for such places visit them from across the world. There are many haunted places in Turkey and some real ghost stories from Turkey which people have been telling and listening to since a long time. So, get ready to stunned by the unearthly stories of Turkey!
Top 10 Haunted Places In Turkey
Here is the list of some of the most haunted places in Turkey which are a center of attraction for tourists all year long. Take a look!
1. The Ghost Village Of Kayakoy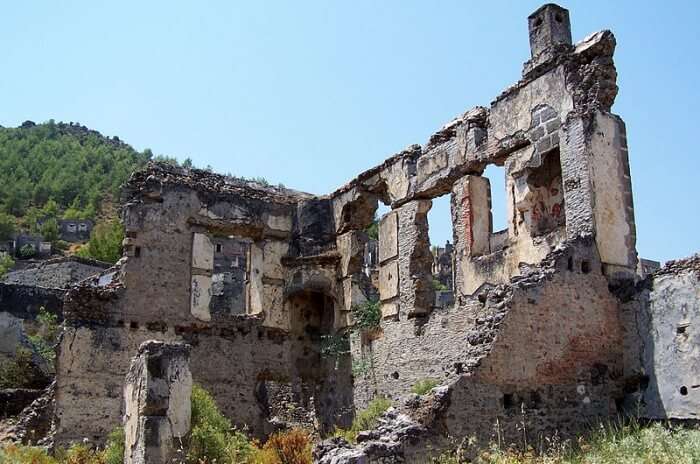 This Ghost village is located at a short distance from the tourists resorts in Fethiye and Olu Deniz. The dark history of this village is the reason it has been declared and believed to be haunted. There was an earthquake years back which led to deportation of many Christians from the village. It is a popular tourist destination but you will start to feel the thrill as soon as you enter the old and abandoned buildings and structures. Many tourists have claimed to have seen suspicious ghostly figures and occurrences of strange shadows.
Location: Kayaköy Mahallesi, 48300 Fethiye/Muğla Province, Turkey
Must Read: 10 Iconic Places To Visit In Kusadasi On Your Turkey Trip
---
Europe Holiday Packages On TravelTriangle
Explore the most beautiful places to visit in Europe, from Paris to the Venice canals and from the Greek islands to the Swiss alps. Book customized packages by expert agents on TravelTriangle. Inclusive of airport transfers, cab, resort, sightseeing and meals. Best holiday experience Guaranteed. Book Now
---
2. Topkapi Palace

Topkapi Palace is although one of Turkey's largest museums and one of the biggest tourist attractions but many of the visitors have reported the appearances of some strange ghostly apparitions. This palace is believed to be the major residencies of the Ottoman Empires Sultans. The palace has a great collection of the ancient idols and grand architecture which tells the story of this place itself. Many tourists visit the Topkapi Palace every year just to witness the historical architecture and the museum which has a great collection of things you would never want to miss.
Location: Cankurtaran Mh., 34122 Fatih/Istanbul, Turkey
3. Bakırpaşa Mansion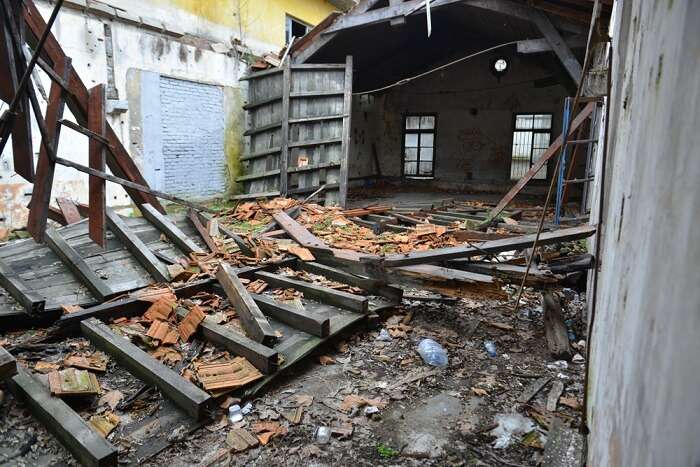 This is an old mansion in Turkey which is considered to be haunted. It has a hair raising experience specially in night because the building is very old and partially damage. When you will see it in foggy night it will make you scare because of its haunted appearance. The local people says that this building get disappeared for one day in the whole year. If you want to experience the feeling of ghost it is suggested to visit after 11:00 pm in the foggy night. These horror stories are based on true stories and life experiences.
Suggested Read: Top 5 Mesmerizing Temples In Turkey Which Are Absolutely Worth Visiting On Your Trip!
4. Cemil Molla Mansion

This haunted place in Turkey is very much famous for its haunted experience because many people claim to see ghost around this building. The restoration of this haunted house was delayed several times because the workers denied to work here as they claim that they have seen ghost roaming in this building which might be harmful and is scary. People say that during the restoration, one of the workers lost his speech because he saw the haunted ghost at the working place. This ghostly incidence will really provide you a juice of horror. This mansion was restored later with the help of some brave workers.
Location: Kuzguncuk Mahallesi, Mesa No:23, 34674 Üsküdar/İstanbul, Turkey
5.The Haunted Mansion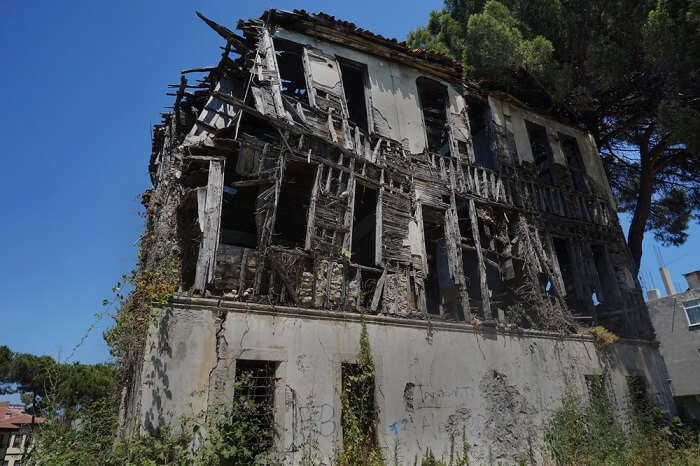 It was built in 1911, the mansion is built with red bricks and big glass stainless window located at the European shore. The popular name of the mansion is Perili Kosk which means the "The haunted mansion" in Turkish. The construction of this place remains partially unfinished for a long time because according to the rumours, the workers who built the mansion claimed to see the late wife of Ottoman Pasha Yusuf Ziya. At times you will also hear the faint piano sound in the building.
Location: Baltalimani Hisar Street, Perili Kosk No:5 | Sariyer, Istanbul 34470, Turkey
Suggested Read: Celebrate Christmas In Turkey And Make It Merry With These Fantastic Experiences
6. Molla Zeyrek Mosque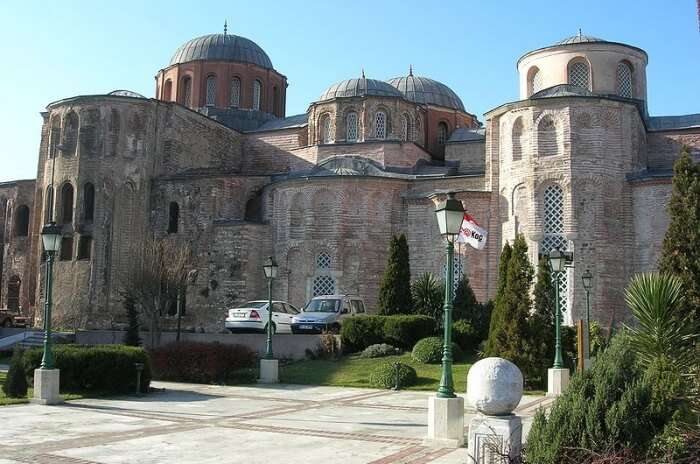 This mosque in Istanbul is a significant monument which is made of two former orthodox churches and a chapel and is located in the Zeyrek district of Istanbul. This mosque was constructed in the 12th century and now it has very ghostly appearance. Some local people have claimed that they have heard the scream coming out from the mosque where the stable stood in the past. People also believe that there is an underground tunnel which goes from that point to the Ayvansaray neighbourhood. However there is no evidence but the place is considered to be haunted basis on the belief which localise people have.
Location: Zeyrek Mh., 34083 Fatih/Istanbul, Turkey
7. Cevahir Bedesten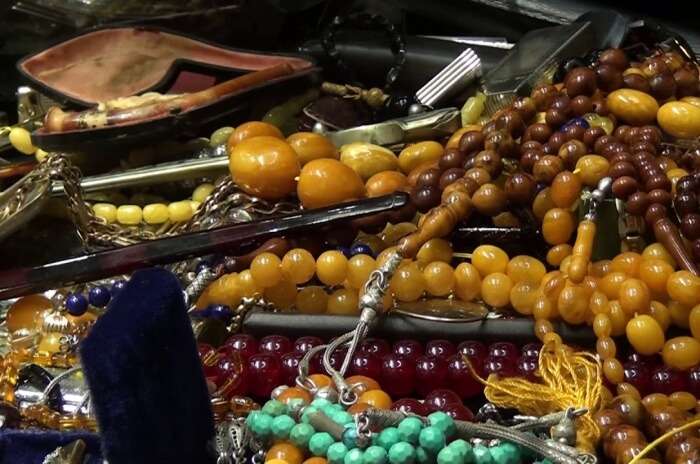 This grand bazaar is one of the oldest and largest markets in the world and it is still used as a shopping mall. It is an unusual place for haunting but people believe that this place has some haunted factors. It is believed that ' Cevahir Bedesten' has some portal which opens in a different dimension due to which this bazaar is considered to be haunted. Although this place is considered to be haunted but it is crowded every time with people for shopping but in the dark it has a gloomy history because at a point it is a symbol of evil and paranormal activities.
Location: Beyazıt Mh., Kalpakçılar Cd. No:22, 34126 Fatih/İstanbul, Turkey
Suggested Read: 7 Turkey Waterfalls That Are Counted Among the World's Most Stunning Waterfalls
8. Derinkuyu, Cappadocia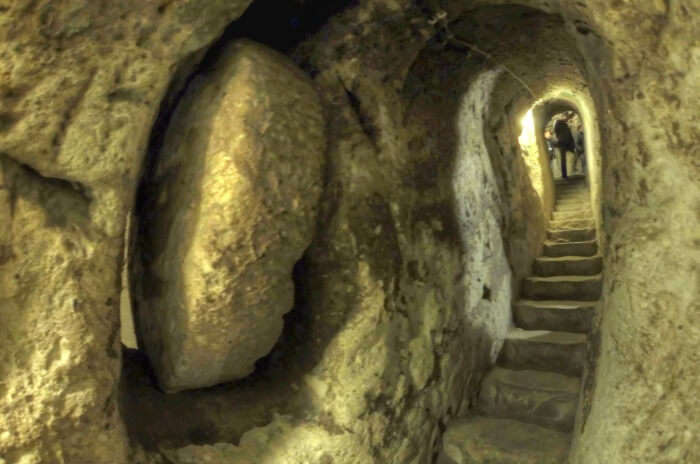 There were 36 underground cities in Cappadocia where the communities of people used to live below ground for their safety and comfort. There were around 20,000 people who used to live there at some point of time and used to do various things to earn their livelihood. Now, the dark corridors of this place echo with the footsteps of yours. It is believed that the archaeologists who discovered and excavated this place became lost in the long underground passageways which is a bit thrilling. Some of the tourists who visited Derinkuyu reported the occurrences of strange shapes and ghostly figures and some of them have been documented in photos and videos as well.
Location: Bayramlı Mahallesi, Niğde Cd 50700 Derinkuyu/Nevşehir, Turkey
9. Basilica Cistern, Istanbul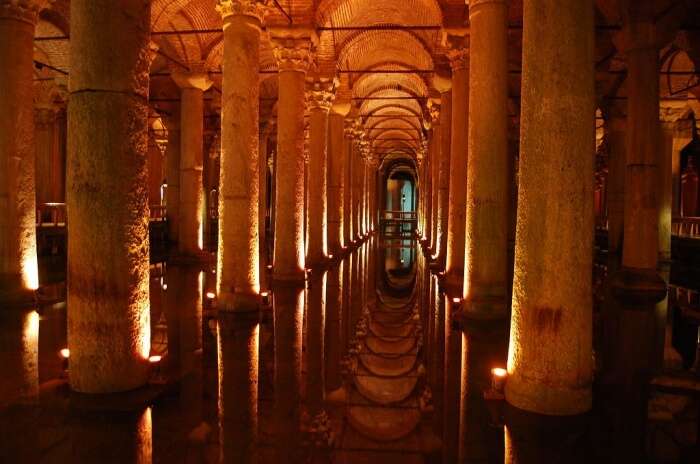 This long and underground water cistern located in the heart of Istanbul was built was used for hundreds of years to supply water to the nearby residents. It was built during the sixth century and is a popular tourist destination in Turkey as it looks huge. The space seems to be endless when you enter inside and believed to contain up to 100,000 tonnes of water. This huge structure took away the lives of thousands of slaves while it was in making and hence is believed to be a haunted place. The presence of the ancient cravings in an underground water chamber is still the topic of wonder.
Location: Alemdar Mh., Yerebatan Cd. 1/3, 34410 Fatih/İstanbul, Turkey
Suggested Read: Theme Parks In Turkey: 10 Places That Will Bring Out The Adrenaline Junkie In You
10. Sumela Monastery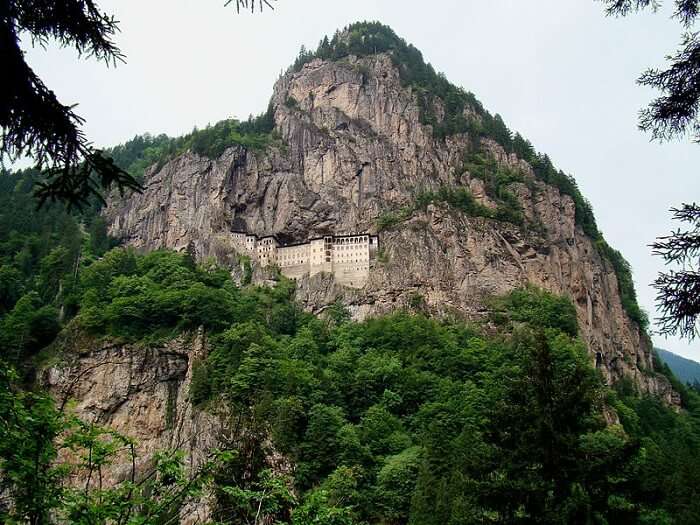 The history of the Sumela Monastery is very interesting and vibrant. Located on the Black Sea Coast of Turkey, the monastery was a home to Greek Orthodox Monks for over hundreds of years. On a foggy and gloomy day, the monastery looks suspicious and haunted for sure. If the locals of this monastery are believed, the surrounding area is haunted by the ghosts of the monks who lived here in the past.
Location: Altındere Mahallesi, Altındere Vadisi, 61750 Maçka/Trabzon, Turkey
Further Read: Follow These 14 Tips When Travelling To Turkey With Kids
These are the world's 10 most haunted places in Turkey. While some of them are popular tourists destinations others have been abandoned long back. Get packed, book your trip to Turkey and explore the unnatural world. Also, if you are a ghost hunter, the above places might surely give you chills and thrills.
---