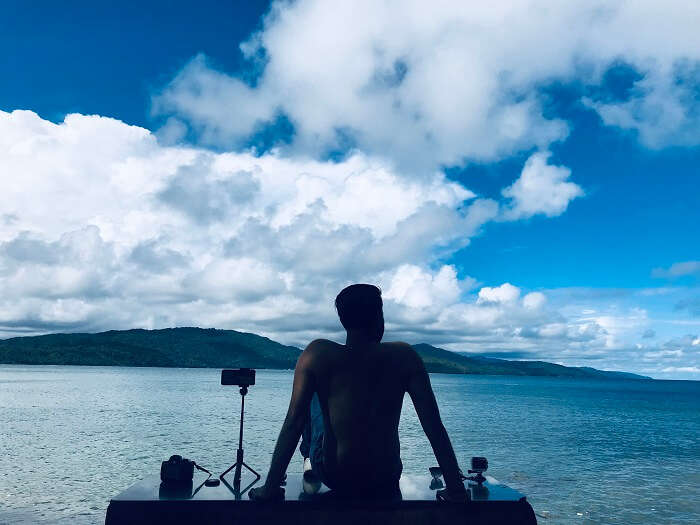 "Once a year, go somewhere you have never been before." – Dalai Lama
Such travel quotes fuel the desire for travel in Himanshu who is an ardent traveler and firmly believes that life is incomplete if one does not go places. Visiting different cities, meeting new people and waking up to a completely unknown city is what keeps the desire to travel alive in him. Himanshu believes that traveling not only takes him on a wonderful journey but also gives him memories to cherish for a lifetime. Here is how his not so planned solo trip to Andaman turned out to be a wonderful holiday on the island with TravelTriangle.
Trip Type: Solo
Trip Duration: 5 Nights 6 Days
Trip Cost: INR 37500
Agent Name: Island Breeze Holidays
Inclusions: Breakfast, Airport Transfer, Ferry Transfer, AC Cabs, Entry Tickets To Monuments & Museums, Permit Cost, Parking Fee
Exclusions: Lunch, Dinner, Airfare, Water Sports, Sea Walking, Coral Safari, Andaman Dolphin, Jet Ski Ride, Personal Expense
53 Best Places To Visit In Andaman For A Mesmerising Holiday Experience
I am a travel enthusiast from Meerut, Uttar Pradesh who has been wandering and exploring the whole of India since 2014. My passion for traveling has grown ever since I started riding and since then the wanderlust in me has managed to explore around 22 states of India. Being a biker, I particularly like traveling to the mountains and I have created milestones ever since. I was the first person who at the age of 18 completed the Delhi-Leh Biking Tour. Well, I did not stop at that and at the age of 22, I was the youngest traveler to complete the Chader Trek and was also awarded the youngest Chader trekker by Asia Book of Records. However, I believe that more than my achievements I cherish my experiences that I was able to gather while traveling to all these places.
This time I decided to set out on a vacation to the Andamans. I was really attracted to the social appearance that TravelTriangle made through their social media promotions and therefore this time, I decided to book a package of solo trip to Andaman from TravelTriangle and that has truly made all the difference!
DAY 1: Riding Solo!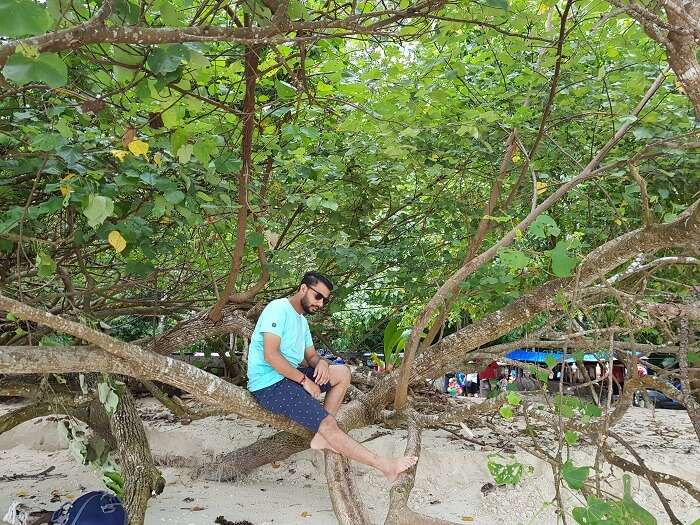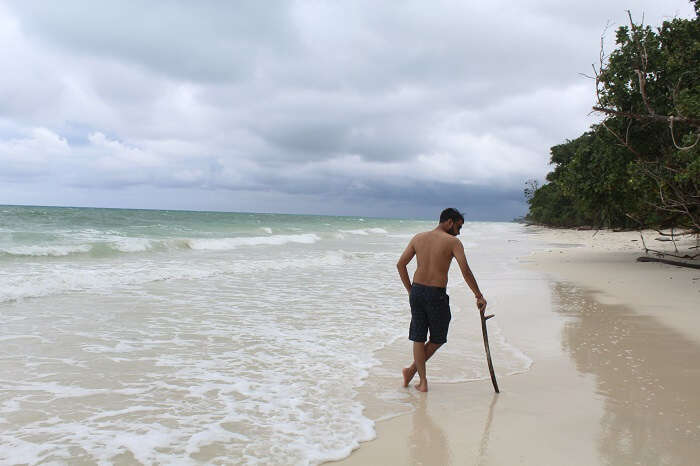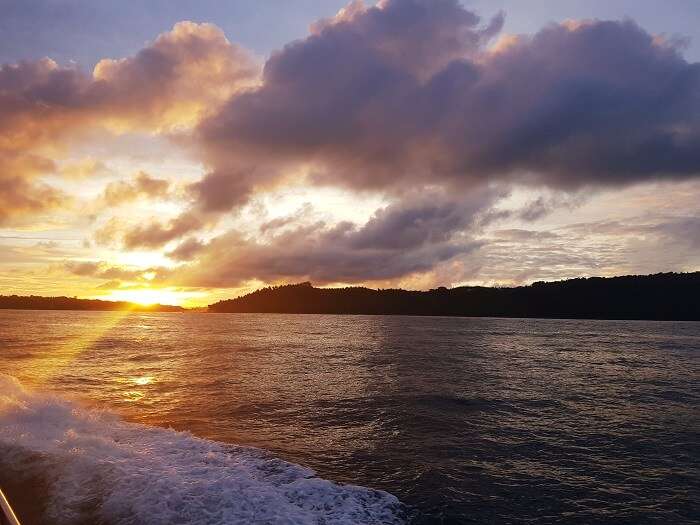 I took a flight from Chennai and landed on Port Blair. A taxi was already arranged for us by the TravelTriangle agent and it was a great relief to find the driver at the airport before I arrived. On arrival at the hotel, I checked in and after relaxing I got ready for a sightseeing tour. I went to Corbyn's Cove, which is a clean and beautiful beach and was surrounded by jet-skis.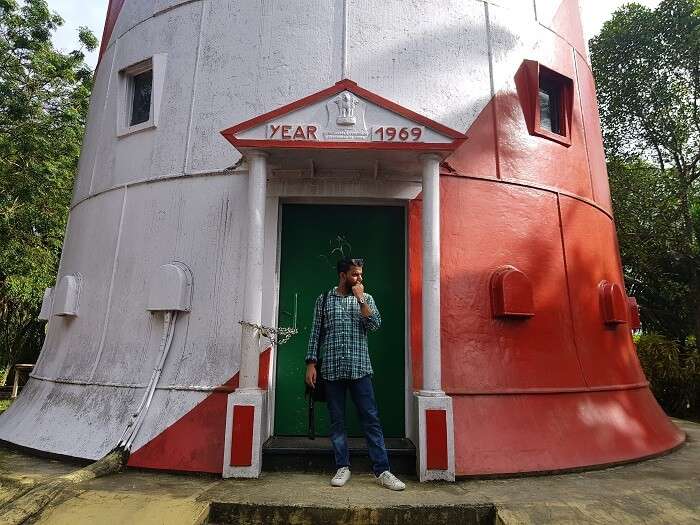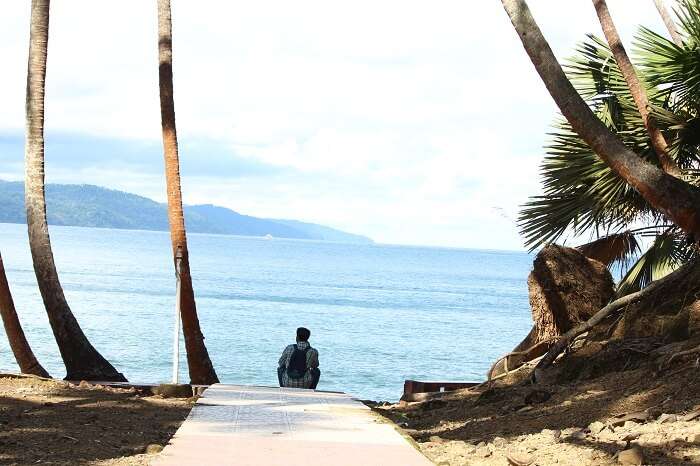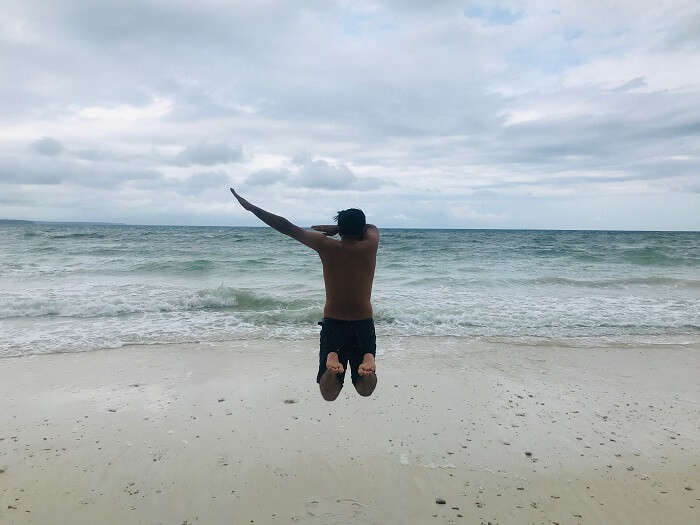 An adventurous jet-ski experience was awaiting us by the beach. The ski ride got us all the thrill that I required on this trip. The beach was a little crowded but I managed to make most of our time by the beach.
Next, I headed to the cellular jail where our tickets were already booked by the travel agent and we managed to escape the long queues. Walking into the history of this wonderful place, the local guides told us the intriguing stories of this historical jail. Later in the evening, I also attended the light show which was truly inspiring. Later, in the day, I strolled through the local markets of the city. Our entire day was pre-planned by TravelTriangle and done right.
DAY 2: A day well-spent on the islands!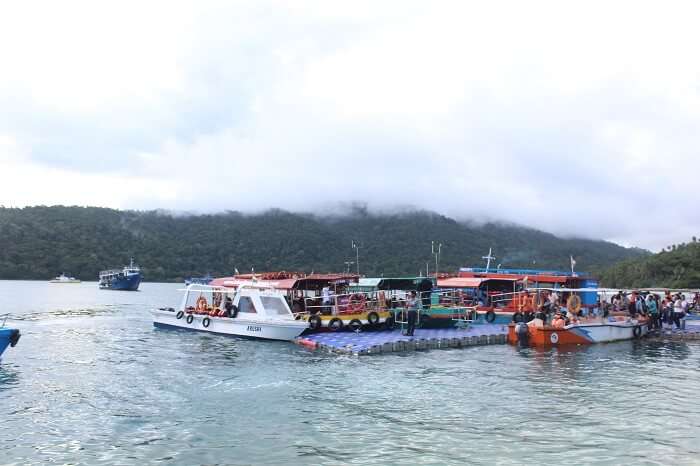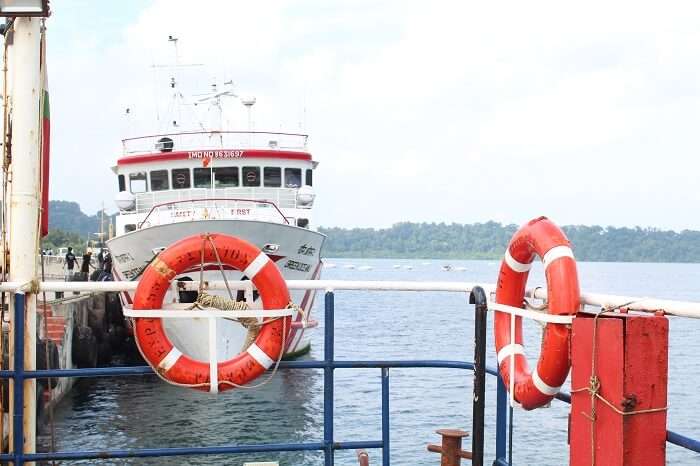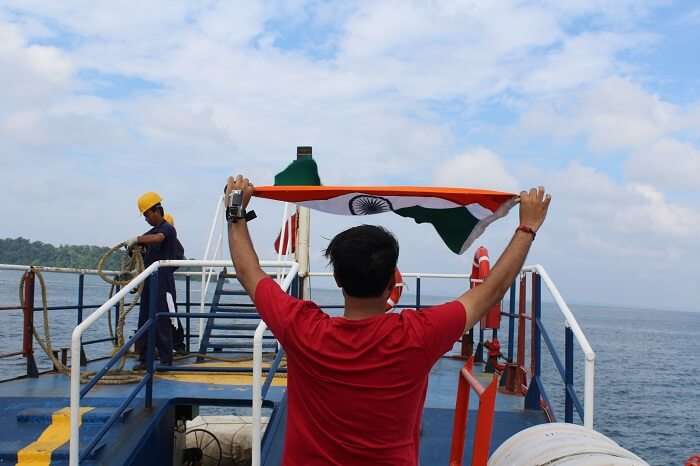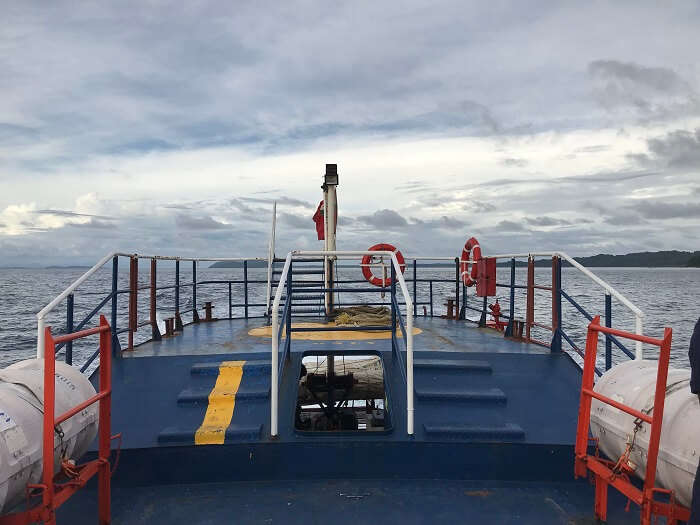 Today, after breakfast, I boarded a cruise to Havelock. The mesmerizing views of the sea and the cool breeze gave a soothing and relaxing ambiance. After the cruise, a cab took us to "Hotel Havizz". It was a 3-star property and the private swimming pool was a great place to unwind. I relaxed by the pool and enjoyed the exceptional services at the hotel. Later in the evening, I explored the local markets. For evening entertainment, I attended the night party hosted at Havelock Beach Resort and enjoyed a thrilling
19 Best Hotels And Resorts In Andaman That Fit Under Every Budget
DAY 3: The Bewitching Beaches in Havelock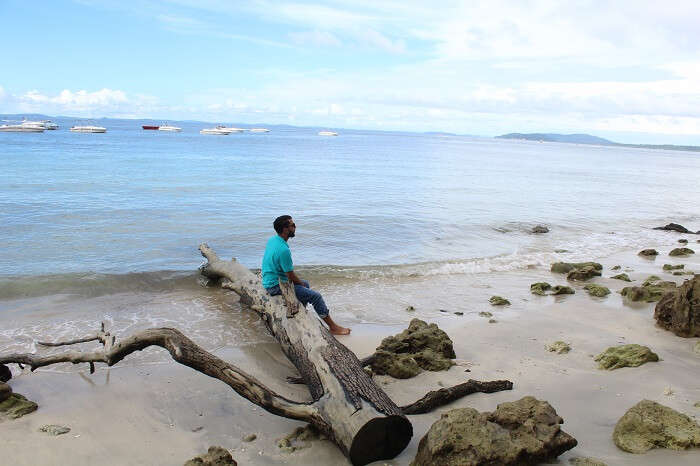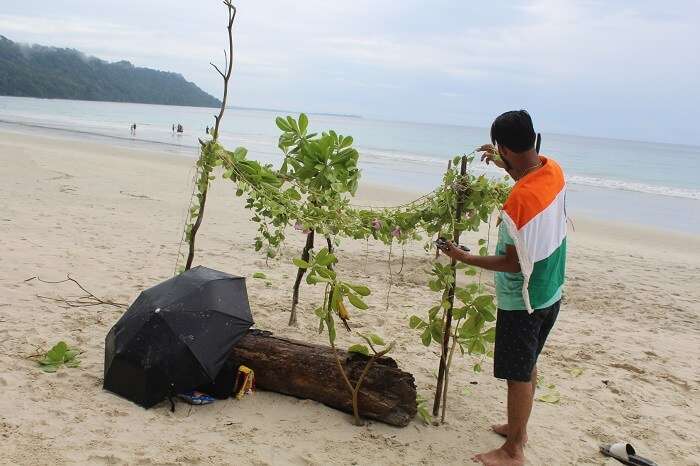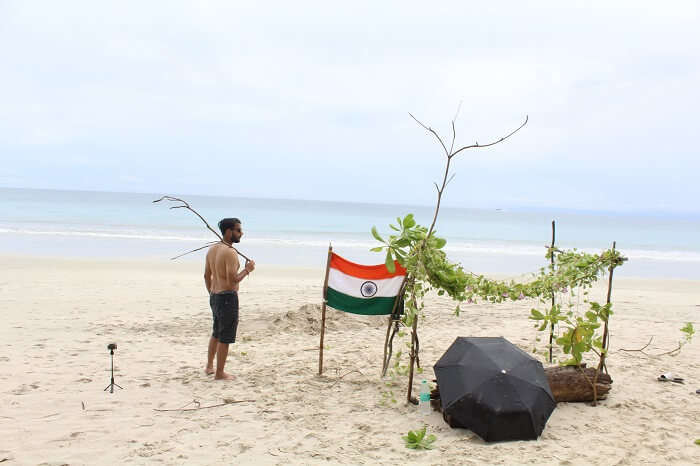 Today, my day started with sipping a coffee at the hotel balcony. The pleasant weather gave way to a wonderful day as I started my trip at 9:00 in the morning. I first visited Kala Pathar Beach, a stretch of white sand with dense forests that lie in front. I spent a relaxing time in the peace and calmness of the beach. Hereafter, I spent some time on the Radha Nagar Beach where I collected wood from the nearby forest and decided to set up a camp on the beach with an Indian flag. Later I returned back to the hotel after an action-packed day.
DAY 4: Pearls in a sea of blue!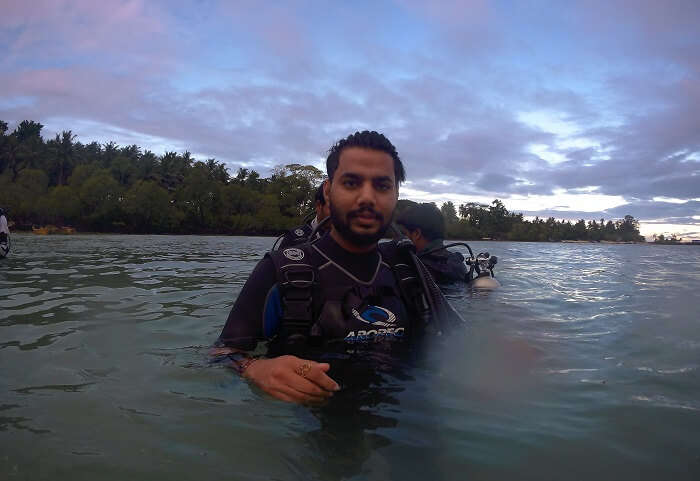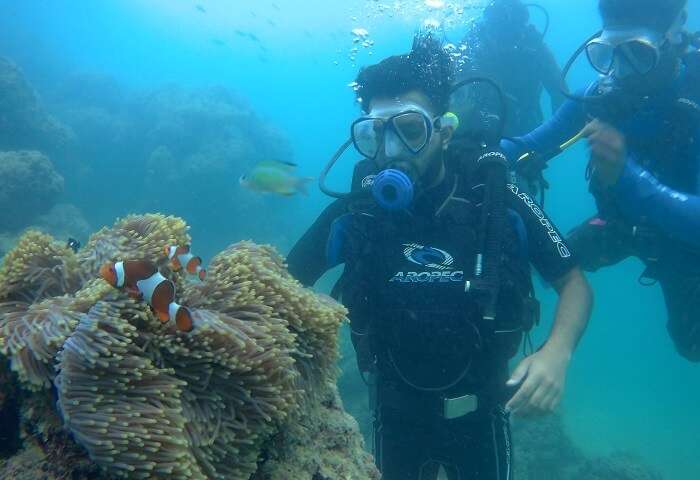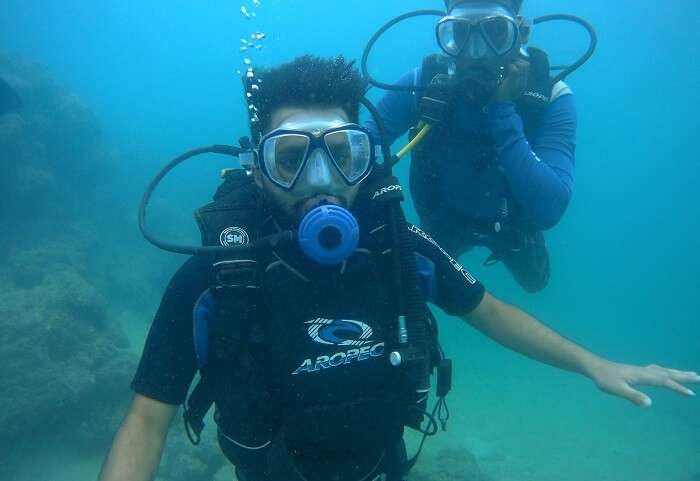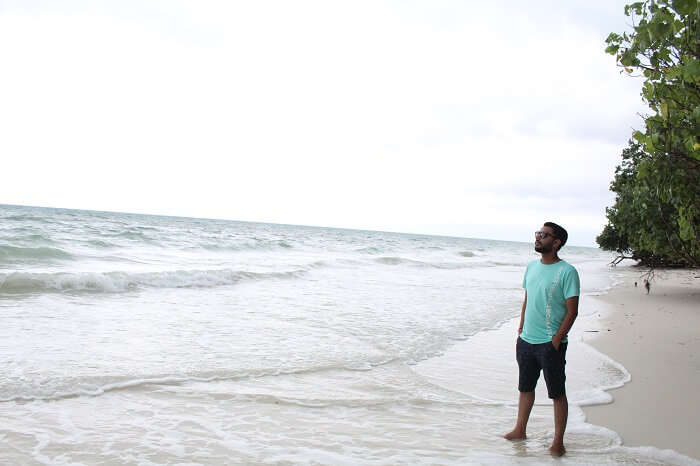 One of the main reasons for planning my trip to Andaman was scuba diving and this day was really special for me as TravelTriangle made this dream come true. 1 hour of underwater scuba diving allowed me to take a closer glance at the marine life. I got to see a variety of underwater aquatic animals and the unique aquatic plants. I also got to indulge in a variety of water sports like jet ski, banana ride, and snorkeling at the Elephant Beach. After a day well-spent, I returned to back to Port Blair.
Cruise To Andaman: 2022 Guide To Fares And Ferries From Kolkata, Chennai, Vizag
DAY 5: A dive into the culture of Andaman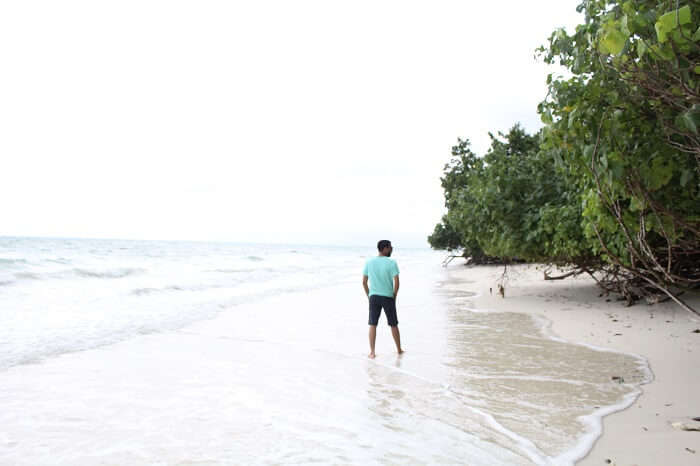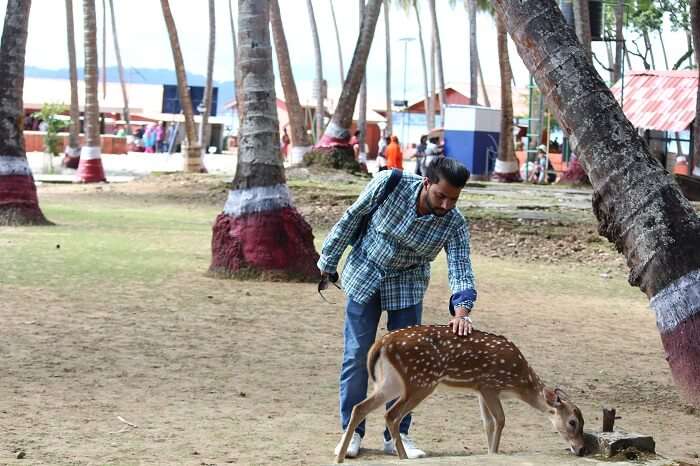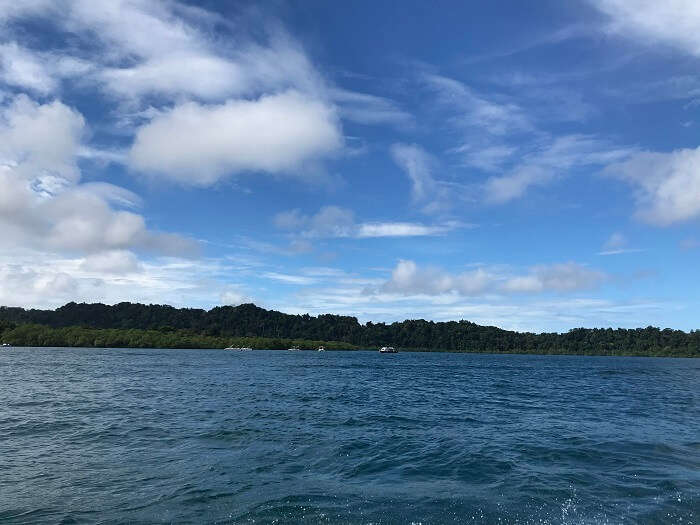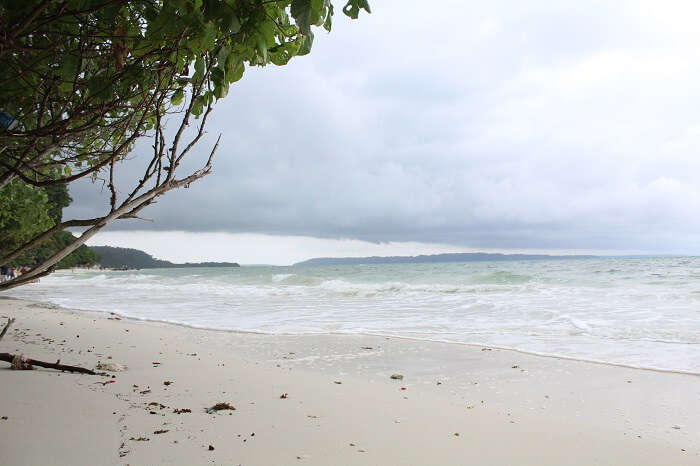 Today, I visited the "Ross Island" the former headquarter of the British colony. Amidst the wild vines, stand the Officers Quarters and Church. A state of art and light show is the major highlight of this island hosted by the tourism department. The show was a delight. I also found exotic wildlife animals like peacock, duck and captured some amazing pictures. I spent some time soaking up the tranquility of the place and later went to visit the "North Bay" Island. A lighthouse can be spotted on the beach. I indulged in a variety of water sports like and adventure activities like glass boat riding, sea walking, and snorkeling. The beautiful coral reef formation is a must-watch.
DAY 6: Bidding Adieu to the haven!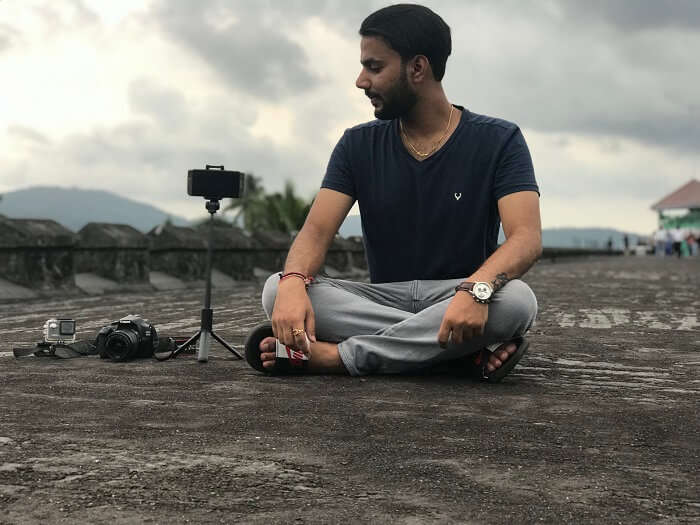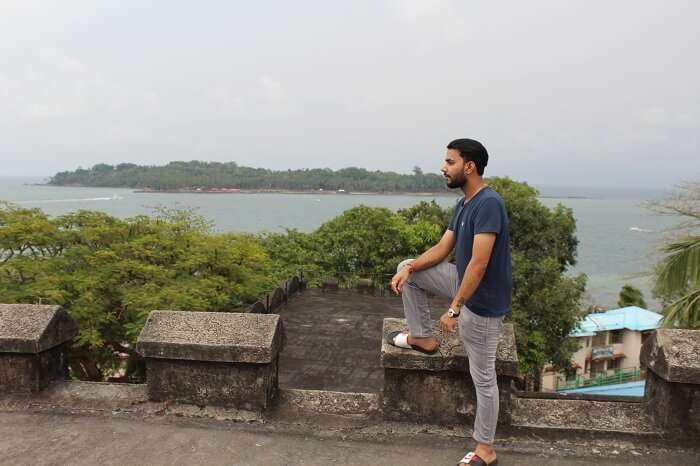 After 5-nights of adventure, thrill, and peace on the island, today was the day to end this exciting solo trip to Andaman. But before I boarded my flight, I wanted to experience the whole of the island. So, I visited the "Marine Park and Aquarium". The aquarium houses a large variety of fishes, snakes, and other underwater animals. I got a lot of helpful information from the museum about the aquatic and marine life. Beautiful coral reefs and marine plants can also be seen. Finally, it was time to board my flight back to Chennai and bid adieu to the Andamans.
6 Villas In Andaman That Guarantee A Gorgeous Stay And Sunset!
"Wow Moments During The Trip"
Scuba Diving at Port Blair
A state of art light and sound show
Water activities on North Bay Island
Camping on the Radha Nagar Beach
"Negative Experiences I stumbled upon during the trip "
The only negative experience that I had during our trip was coming back home after such an amazing holiday. Wish I could have stayed there a little longer.
"Places I might consider coming back for"
If ever I come back to the island, I would definitely visit the Baratang and Lime Stone Cave for I was not able to explore this gem on my trip.
6 National Parks In Andaman That Lets Every Traveler Get Up & Close With Nature!
The far-flung Andaman islands are a perfect getaway for anyone who desires to spend a holiday in tranquility and peace. If you wish to escape to this beautiful paradise then select your Andaman Package and TravelTriangle will plan a customized trip for you!
Comments
comments