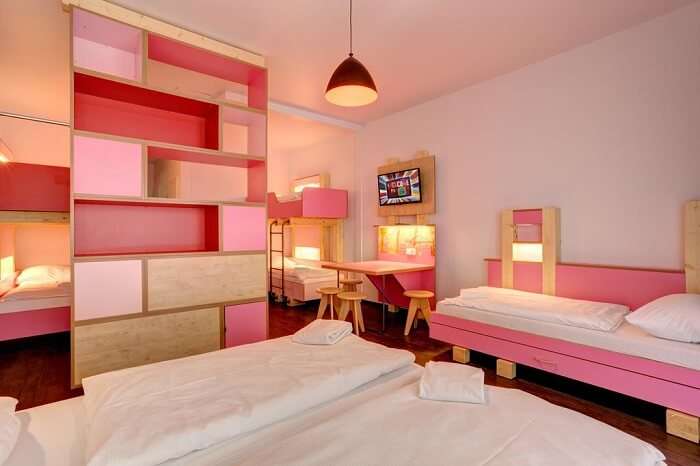 Irrespective of where one goes, picking an accommodation is one of the major decisions to make especially if he or she is traveling to a place like Germany. While the European country seems too expensive for a stay, it is its cities like Hamburg that are always there to rescue. The hostels in Hamburg offer hotel-like luxury and homelike comfort for a price that'll let a traveler save a lot of euros that he or she might have thought of.
So, if you're planning to take a trip to Hamburg, make sure you save a bit on your accommodation by picking from the top hostels in the city.
15 Best Hostels In Hamburg
Here's a list of the top hostels in the city of Hamburg that make sure that you neither have to compromise on you accommodation nor spend too much on it.
1. Meininger Hamburg City Centre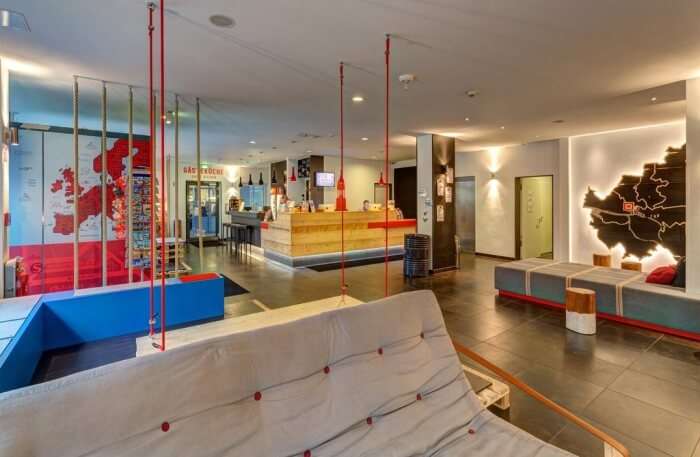 Located close to Altona Station, the Meininger Hostel in Hamburg is amongst the best to stay on your trip. A lot of famous shops, restaurants, bars, and attractions are located in its vicinity which makes it a perfect bunker for every traveler. The hostel has a TV, lockers, Wi-fi, laundry services, and plenty of privacy.
Price: INR 1,700 onwards (for two)
Location: Goetheallee 11, 22765 Hamburg, Germany
Must Read: 5 Best Museums In Hamburg Which Are A Perfect Escape For The History Buffs!
2. Instant Sleep Backpacker Hostel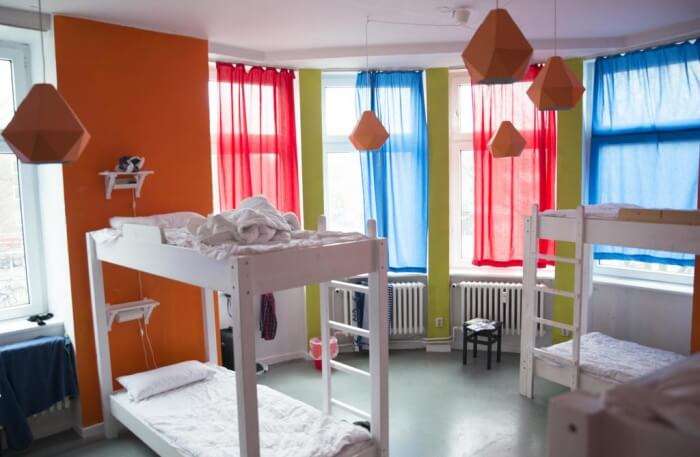 The Instant Sleep Backpacker Hostel in Hamburg is a lively place to stay alone or with your travel buddies. From gaming to relaxing, this hostel lets you do it all at your own preferred pace. It also has a social lounge and bars where you can catch up with other tourists before you head to the dorm for a cozy sleep.
Price: INR 2,500 onwards (for two)
Location: Max-Brauer-Allee 277, 22769 Hamburg, Germany
3. Boulevard Hostel Hamburg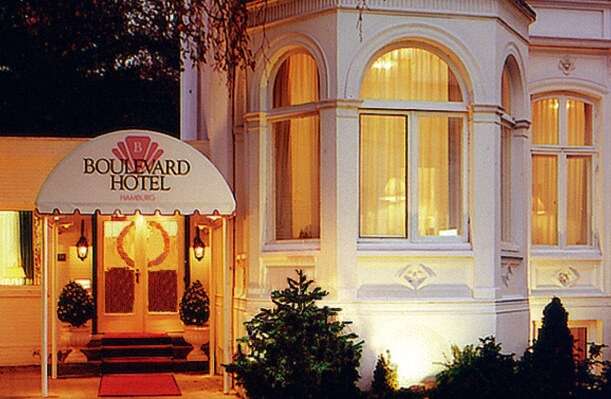 From dorm bunk beds to private rooms, this hostel in Hamburg offers it all while treating you with utmost warmth. It is located near the Alster City Lake and is quite close to most of the city's attractions. There's nothing that can stop you from not staying here once you step into this place.
Price: NA
Location: Hofweg 73, 22085 Hamburg, Germany
Suggested Read: Hamburg Nightlife: 7 Best Places To Spend The Night Like It's The Last Of Your Life
4. Pyjama Park Schanzenviertel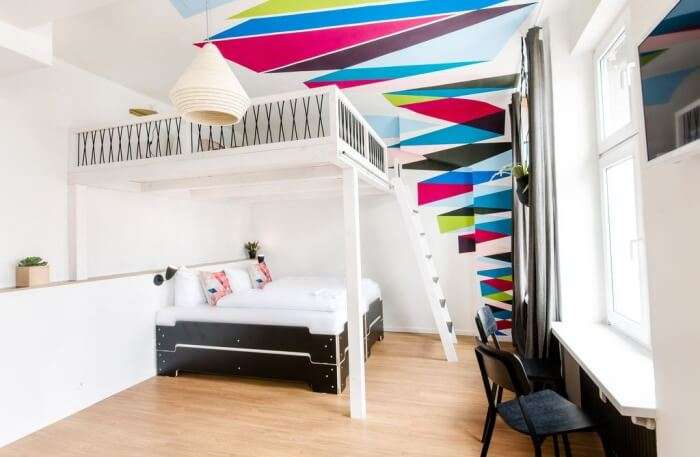 One of the best hostels in Hamburg, this place is perfect for all the young backpackers out there. Its boho chic vibes along with the comfy bedding is the reason why this place stands apart. Though, what's best is that you can enjoy the comfort of TV watching right in your dorm as well.
Price: INR 5,000 onwards (for two)
Location: Bartelsstraße 12, 20357 Hamburg, Germany
5. Arena Hostel Hamburg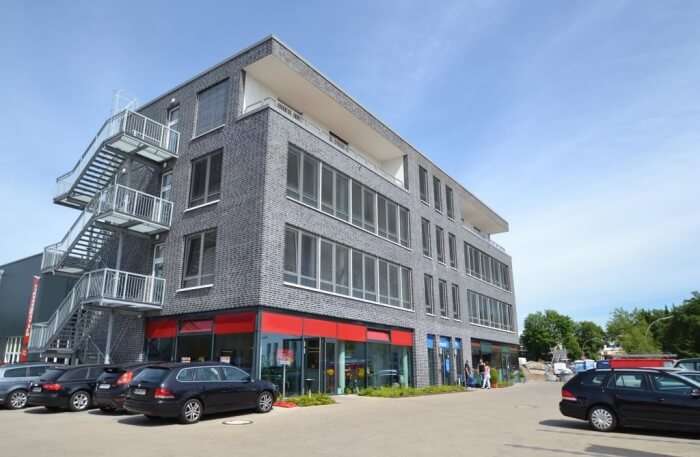 Arena Hostel in Hamburg is the best place to stay for travelers who love to explore the city in daylight for a price that doesn't burn a hole in his pocket. The dorms are pretty cozy yet spacious and makes for a perfect place for crashing after a tiring sightseeing tour.
Price: INR 3,000 onwards (for two)
Location: Fangdieckstraße 20, 22547 Hamburg, Germany
Suggested Read: 5 Waterfalls In Germany To Witness The Charismatic Beauty Of Nature
6. A&O Hamburg Hammer Kirche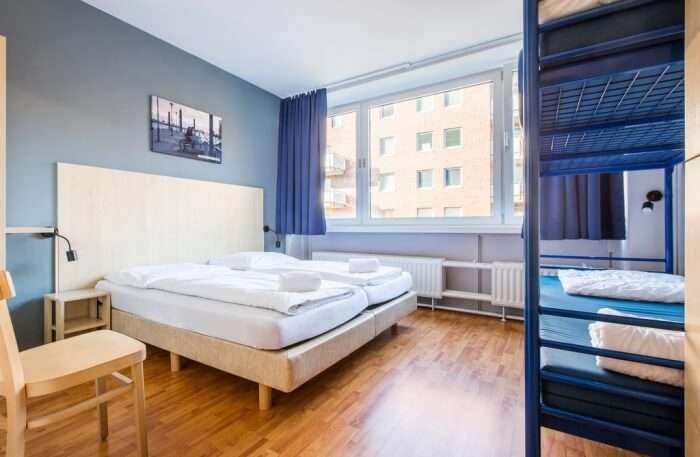 The A&O Hostel in Hamburg is the only pet-friendly budget accommodation in the city that has private rooms as well, making it perfect for both solo travelers and couples. Its 24X7 assistance and ready to grab snacks in the lobby makes it a better place to pick for a cheap staycation in Germany.
Price: INR 4,500 onwards (for two)
Location: Hammer Landstraße 170, 20537 Hamburg, Germany
7. Airport Hostel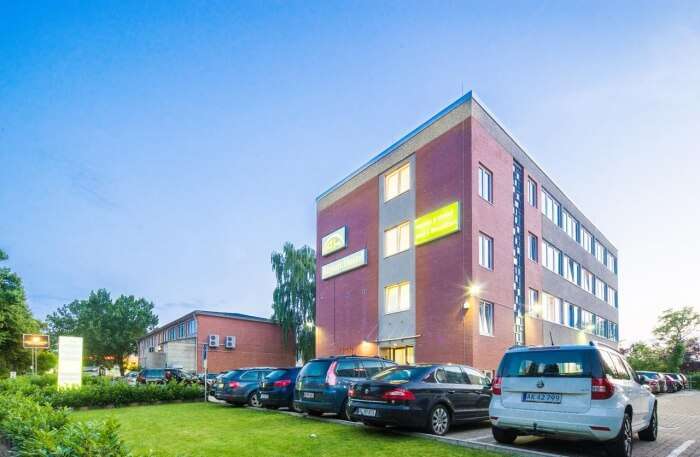 If you're looking for a hostel near the airport, don't look farther. The Airport Hostel is literally located only a kilometer away and features a 24-hour help desk and free Wi-fi. Some of the most attractive events and concerts can be witnessed easily at the Alsterdorfer Sporthalle, which is located only 3 kilometers away.
Price: INR 3,400 onwards (for two)
Location: Alsterkrugchaussee 439, 22335 Hamburg, Germany
Suggested Read: 7 Stunning Villas In Germany For A Luxurious Holiday In Europe You've Always Dreamed Of
8. Generator Hamburg

Situated right beside the Hamburg Train Station, the Generator Hostel in Hamburg boasts colourful rooms and dorms with private washrooms. Amongst the many facilities, it also offers a lounge and a bar with an outdoor terrace. Also, most of the great shops and stores can be found only 5 minutes away from here.
Price: INR 1,900 onwards (for two)
Location: Steintorpl. 3, 20099 Hamburg, Germany
9. Hostel Kiezbude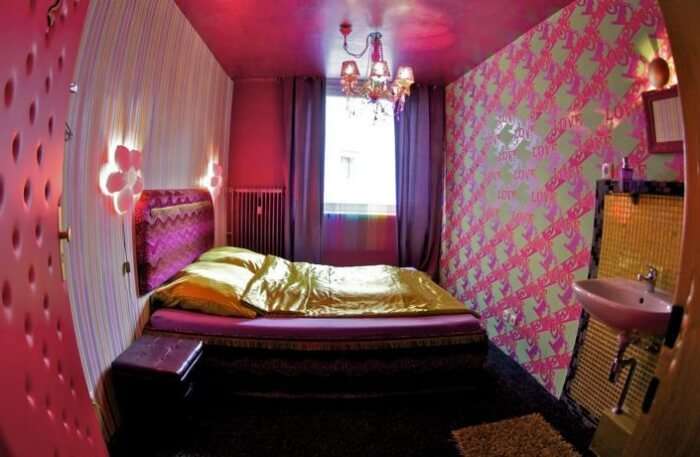 Located on the Reeperbahn in Hamburg, this hostel offers a value for money experience. The dorms here are livelier than the rest in the city and would make you want to come back for a rest time and again. Though, it is the cafes and restaurants that are only a 2-minute walk away, that makes staying here so fun and exciting.
Price: INR 4,600 onwards (for two)
Location: Lincolnstraße 2, 20359 Hamburg, Germany
Suggested Read: Winter In Germany: Witness The Beauty & Grandeur Of The Country Like Never Before!
10. Mac City Hostel

Situated only 800 meters from the Hamburg Main Train Station, the Mac City Hostel in Hamburg is amongst the best places to stay in the whole city. It has a communal lounge, lockers, free Wi-fi, a cash machine, and more. Also, most of the famous shopping venues and museums are located in the vicinity of this hostel.
Price: INR 1,700 onwards (for two)
Location: Beim Strohhause 26, 20097 Hamburg, Germany
11. Jugendherberge Hamburg Auf dem Stintfang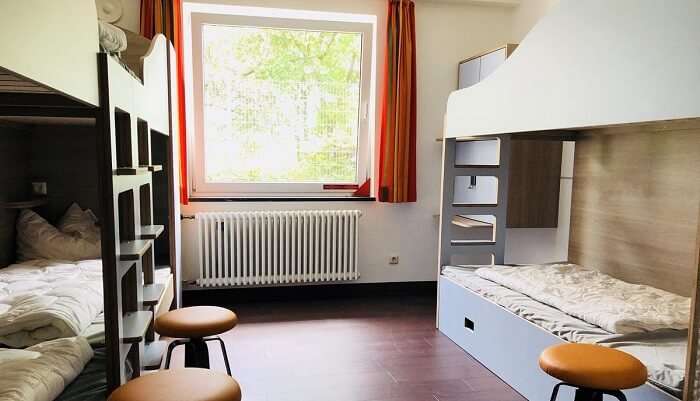 Image Source
This is a great place that is centrally located and is a stone's throw away from Reeperbahn Nightlife Area. Featuring a modern bistro, the hostel is a great accommodation option in Hamburg Germany. There is a TV room too for those who want to chill and connect with one another. A buffet is available both in morning and evening and there is free WiFi too!
Price: INR 3,854 onwards
Location: Alfred-Wegener-Weg 5, St. Pauli, 20459 Hamburg, Germany
Suggested Read: 10 Stunning Restaurants In Hamburg To Enjoy German Delights And Wine At!
12. Monteurzimmer in Hamburg Mitte bei Hansezimmer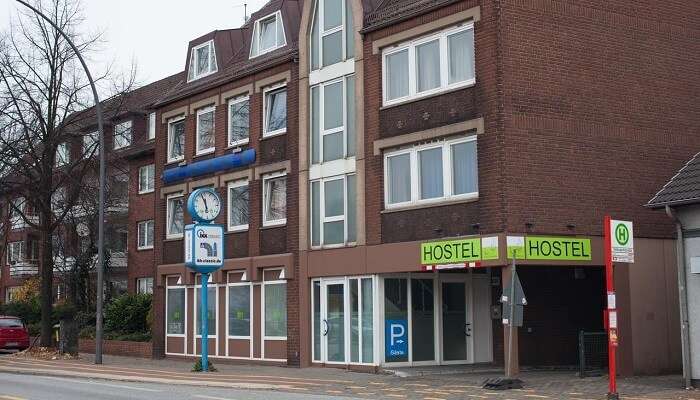 Image Source
Located at the centre, this is one of the best hostels in Hamburg Germany. With all the major places within a 10 km range, it makes for a perfect accomadation option. The rooms have shared washrooms, wardrobes, a TV and desks. The property houses a kitchen too. The markets are close by as are the nightlife areas of Hamburg.
Price: INR 3,852 onwards
Location: Kieler Straße 438, Stellingen, 22525 Hamburg, German
13. K&M Hostel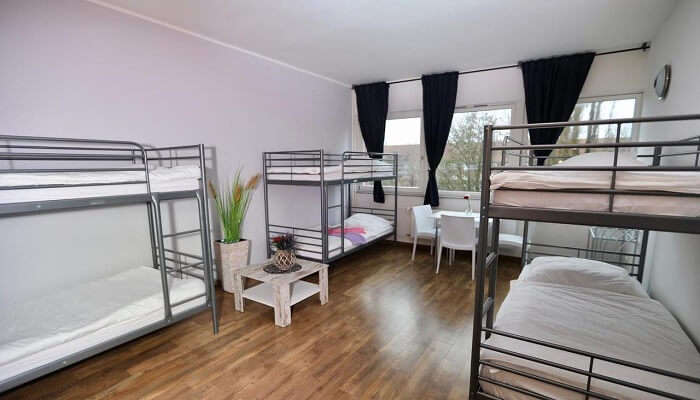 Image Source
With Hamburg Airport just 6 km away, it is a place that is easily accessible. The property feature free WiFi and rooms come with shared washrooms. There is a shared kitchen facility too at K&M Hostel. One can explore the old town and enjoy walks by the river close to the hostel.
Price: INR 1,028 onwards
Location: Elsässer Straße 4, Dulsberg, 22049 Hamburg, Germany
Suggested Read: 15 Best Places To Visit In Hamburg
14. Backpackers St. Pauli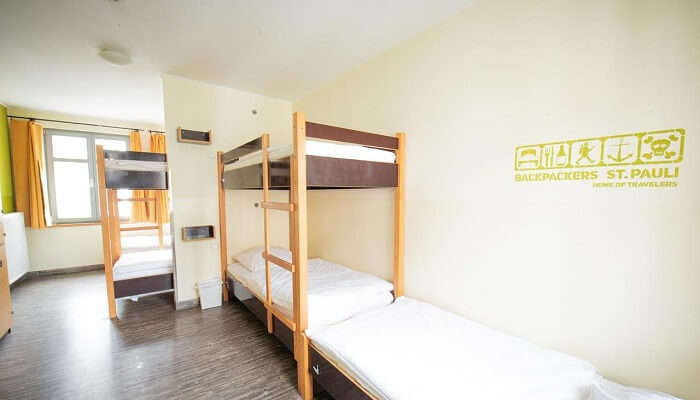 Image Source
Located close to the Port of Hamburg, Backpackers St. Pauli is one of the cheap hostels in Hanburg. It offers guests non-smoking rooms and free WiFi. The hostel houses a bar and has a shared lounge for backpackers to chill and network. The hostel is close to some attractions in town and one can even walk to most of these places. One can enjoy a continental or buffet breakfast here.
Price: INR 1,645 onwards
Location: Bernstorffstraße 98, Altona-Altstadt, 22767 Hamburg, Germany
15. Nachtquartier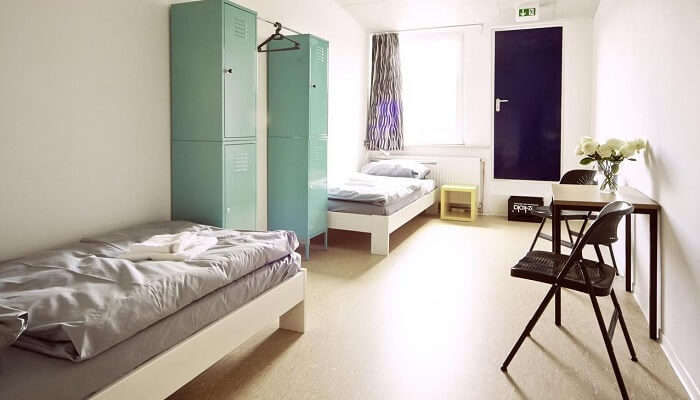 Image Source
Situated in Schanzenviertel district, this is a modern accommodation which comes with free WiFi access. The rooms come with private bathrooms, toiletries, towels, and linens. Bars and restaurants are just a stone's throw away. Have a great stay here on a trip to Hamburg, Germany.
Price: INR 5,688 onwards
Location: Max-Brauer-Allee 277, Altona-Nord, 22769 Hamburg, Germany
Further Read: Germany Nightlife: An Ultimate Guide To Experience A Kaleidoscope Of Drinks And Music
Found a budget accommodation in Hamburg for your trip already? What's stopping you then? Just pick your dates and plan your trip to Germany with TravelTriangle in advance to get everything at the best price! We're sure you'd have a gala in Hamburg while spending more on the experiences.
People Also Read:
Hostels In Jerusalem Hostels In Washington DC Hostels In Madrid
---
Looking To Book An International Holiday?
Book memorable holidays on TravelTriangle with 650+ verified travel agents for 65+ domestic and international destinations.
---