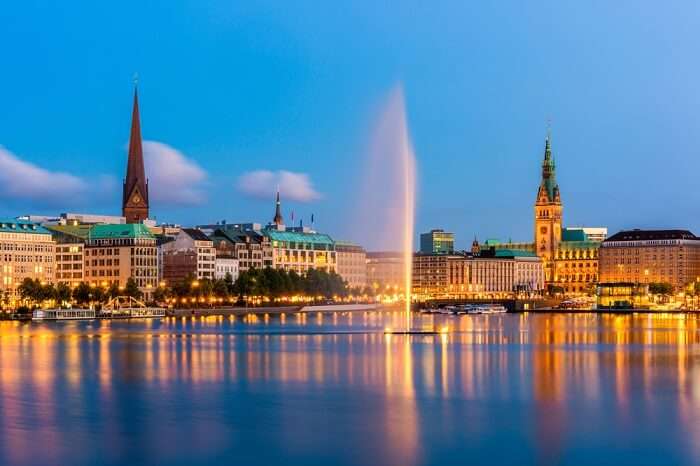 Rightly referred to as the 'Gateway to the World', Hamburg is the most gorgeous city in Germany. Be it its maritime charm or the mesmerizing lifestyle, the city has all the magic to sweep one off his or her feet. But if you really think that these are just words floating on the net, we've got proof. These top places to visit in Hamburg are a piece of evidence good enough to make you believe that Hamburg has all it takes to deserve a place on your bucket list!
15 Places To Visit In Hamburg
Here's a list of the 15 best places to visit in Hamburg that'll compel you to plan a trip to Germany or add it to your itinerary immediately. Scroll through!
1. The Port Of Hamburg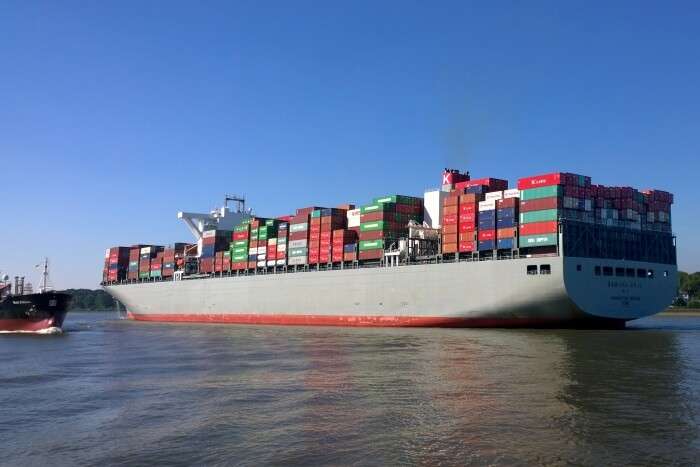 The Port of Hamburg, which is amongst the top places to see in the city is what is Hamburg famous for. It is this very attraction which gave the city its famous title of Gateway to Germany. Many popular attractions can be spotted here while you walk along the pedestrian trail. This is among the best Hamburg tourist places.
Location: River Elbe, Hamburg, Germany
5 Best Museums In Hamburg Which Are A Perfect Escape For The History Buffs
---
Europe Holiday Packages On TravelTriangle
---
2. St. Michael's Church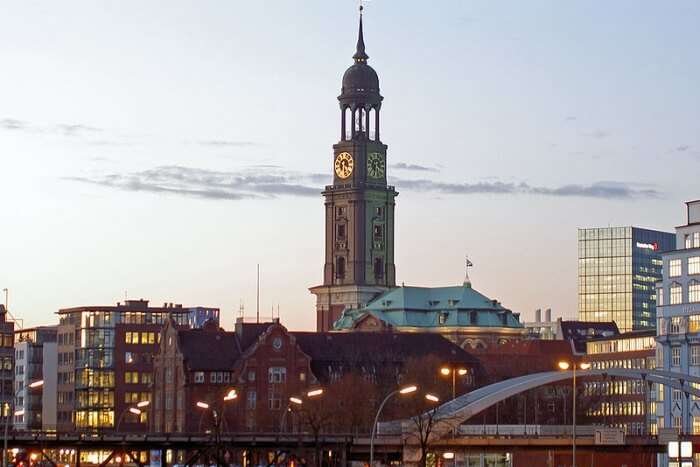 Of all the places to visit in Hamburg in one day,the most famous one is the St. Michael's Church which was built in the 1750's in the Baroque style. Its viewing platforms in the 132-meter high tower offer an impeccable view of the city and the port which is nothing less than a treat on a normal day out.
Location: Englische Planke 1, 20459 Hamburg, Germany
3. Rickmer Rickmers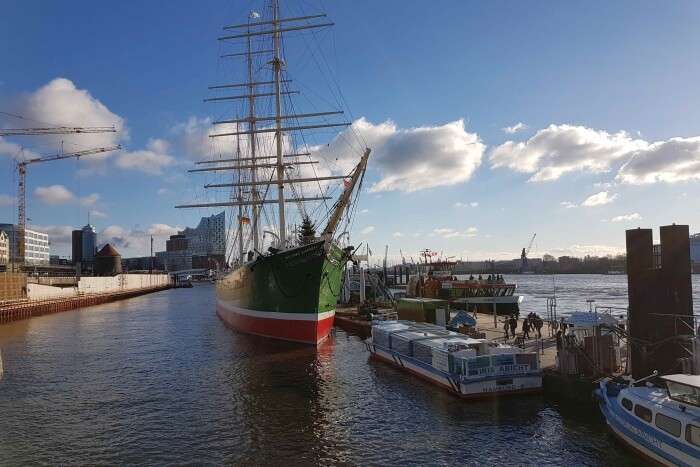 Berther right on the river's corner at Landungsbrücken, the Rickmer Rickmers is a three-masted ship that stands tall with a colorful history. It was built in 1896 and brought back to Hamburg in the 80's, years later, it was turned into a museum highlighting the role of merchant marine in those centuries.
Location: Bei den St. Pauli-Landungsbrücken 1a, 20359 Hamburg, Germany
Hamburg Nightlife: 7 Best Places To Spend The Night Like It's The Last Of Your Life
4. Ohlsdorf Cemetery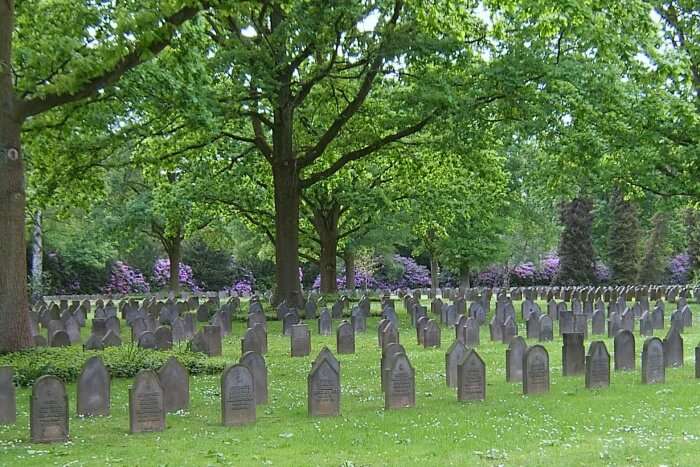 The world's largest rural cemetery and also one of the most important, this place to visit in Hamburg boasts 12 chapels while being a ground to 1.5 million burials. Unlike the other cemeteries, this one pulls tourists in a huge number to see its monuments, memorials, and the museum. Do include this cemetery on your list of Hamburg tour.
Location: Fuhlsbüttler Str. 756, 22337 Hamburg, Germany
Also read: Best Tourist places in India
5. Tierpark Hagenbeck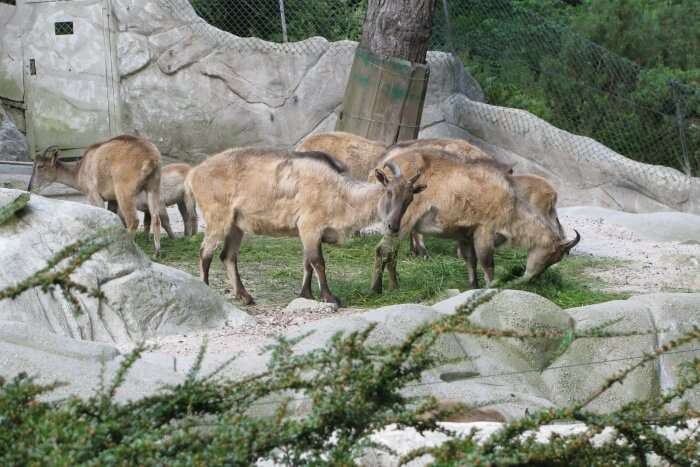 Located in the northwestern suburb of Stellingen, Tierpark Hagenbeck is amongst the top places to visit in Hamburg. This famous zoo is home to many exotic animals who were owned by a local fishmonger, Carl Hagenbeck. Being the first zoo to divide animals as per their specie, this place still attracts innumerable people. This is one of the best places to visit in Germany.
Location: Lokstedter Grenzstraße 2, 22527 Hamburg, Germany
9 Best Germany Beach Resorts For A Refreshing Beach Vacay
6. The Reeperbahn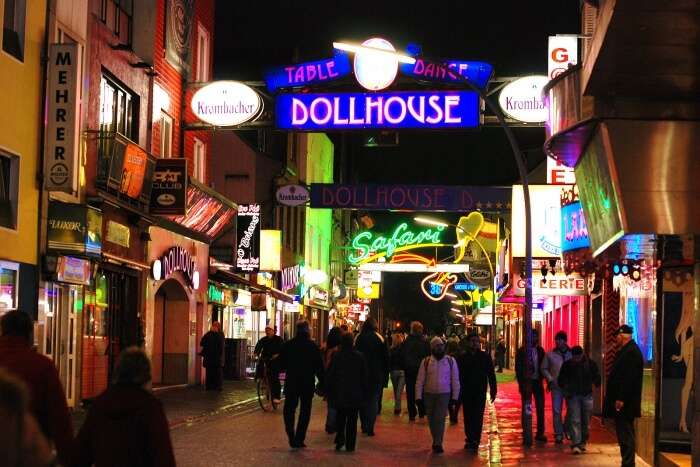 Also known as Kiez, this place is the city's number one entertainment district. It is home to various dance bars, a theatre, nightclubs and student clubs, all of which are lined up within 950 meters. People of all age groups visit this place at night when it actually comes to life since this is one of the best places to go in Hamburg after dark.
Location: St. Pauli District, Hamburg, Germany
7. Miniatur Wunderland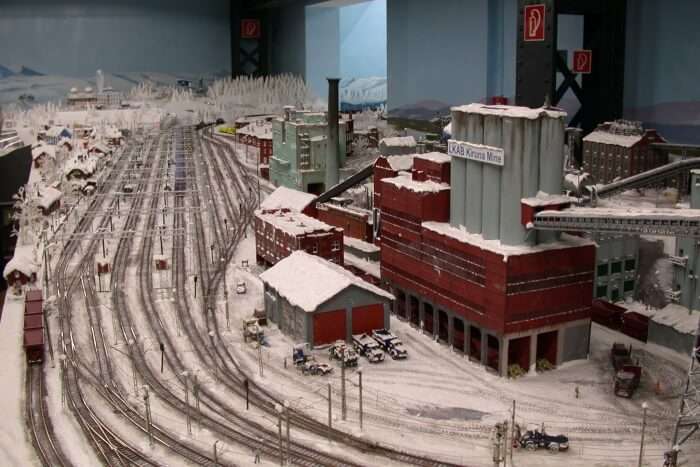 There's definitely more than what meets the eye at this place. Rightly labelled as the world's largest model railway, this place has a track of 15,400 meters with over 1000 trains. And not just this, but you also actually see planes here that take off for real. Just make sure that before you visit this place, you reserve your tickets in advance.
Location: Kehrwieder 2-4/Block D, 20457 Hamburg, Germany
Summer In Germany: A Pocket Guide To Traverse Through The Stunning Sceneries
8. Kunsthalle Hamburg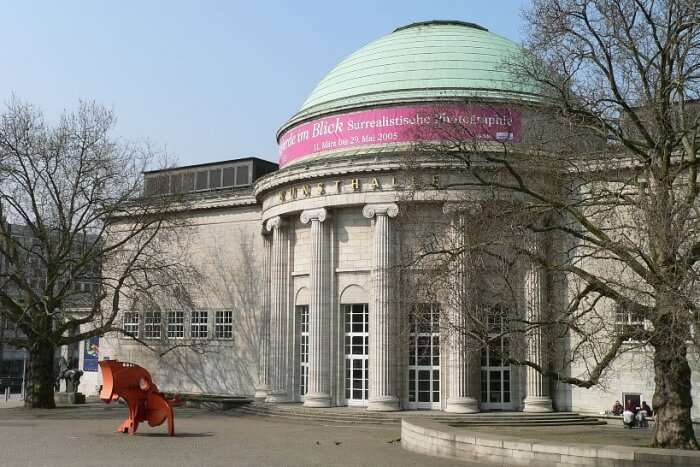 Set up in three different yet connected buildings on the Glockengießerwall, this is one of the best places to visit in Hamburg and a top-notch art gallery. It boasts altarpieces, paintings, and contemporary art collections by artists of the 16th and 17th centuries. You just cannot afford to miss this place! So, do not forget to put it on your list of places to visit in Hamburg.
Location: Glockengießerwall, 20095 Hamburg, Germany
9. Mönckebergstraße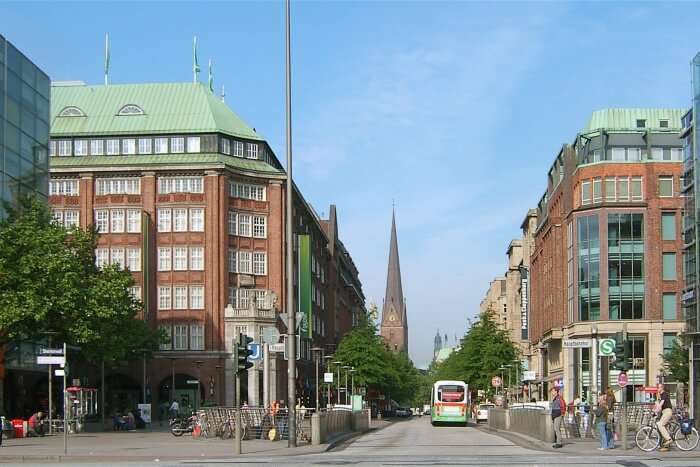 Locally referred to as Mö, this is the best place in Hamburg to get your retail therapy fix. Some of the major brands such as H&M, Saturn, and Zara flaunt their high-end collections here. Not just that, but you can also spot some departmental stores here for shopping your heart out with Germany's top products.
Location: Hamburg-Altstadt, Germany
10 Stunning Restaurants In Hamburg To Enjoy German Delights And Wine At
10. International Maritime Museum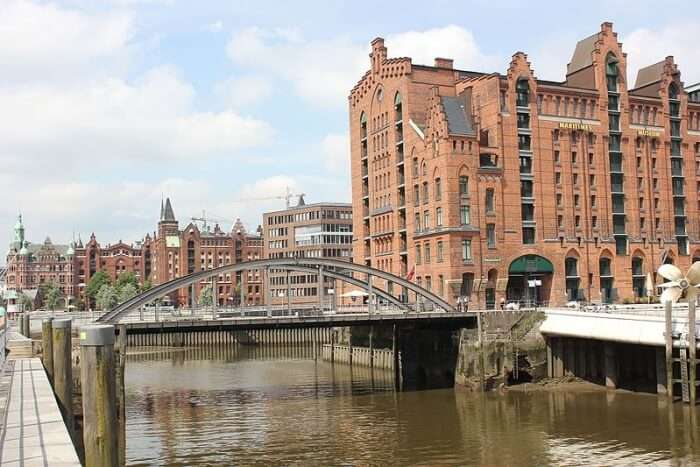 If you're an explorer at heart and wish to dig into Hamburg's rich maritime history, this is the place to be. Located in a red brick building, this place exhibits more than 3,000 years of human connection to water.
You can always stop by here for making your experience more illuminating and enlightening.
Location: Koreastraße 1, 20457 Hamburg, Germany
11. Hamburg Rathaus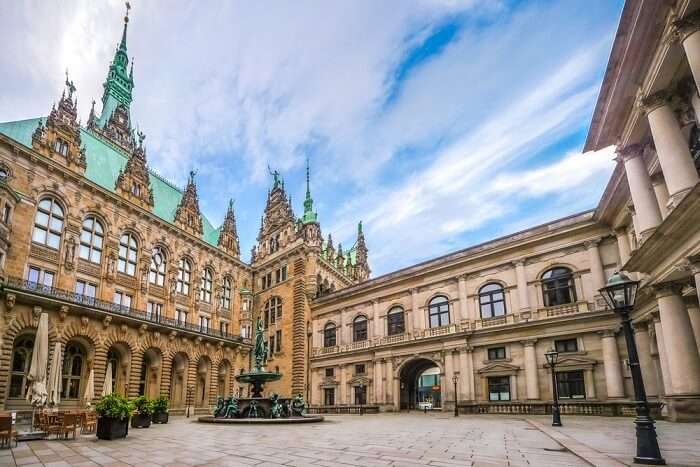 This is the Hamburg City Hall and the seat of the local government in Hamburg. The city hall is situated in the heart of the city in the Altstadt quarter. It is close to the Binnenalster lake and one can explore the two places together on their Hamburg tour. One can see the neo-renaissance form of architecture in the building here. Enjoy the aesthetic beauty of the place, as there is so much to explore here. The courtyard has the beautiful Hygieia fountain, and the lobby which is open to the public is used concerts and exhibitions.
Location: Rathausmarkt 1, 20095 Hamburg
Germany Honeymoon Guide: Where To Go, What To Do, When To Go
12. Cap San Diego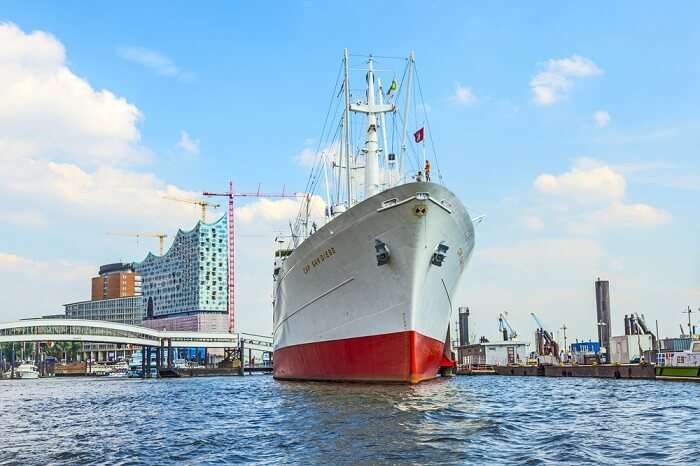 Cap San Diego is a fascinating museum ship in Germany. Cap San Diego is a cargo ship that was a part of a six series ships famous by the name 'white swans of the South Atlantic'. Built in 1961, this was also the last of these ships. The ship is mostly secured at the port of Hamburg and one can enjoy the sights of this beauty. Watch the ship from the engine to the bridge while touring Hamburg. The ship also participates in the Long Night of Museums which is a famous cultural event that takes place in Hamburg.
Location: Überseebrücke, 20459 Hamburg
13. Planten Un Blomen

Planten un Blomen is a lush green urban park space in Hamburg. Situated in the inner city of Hamburg, the park is known for the water light concerts. It is a great place to spend some quality time with your partner. Relax in the tranquil setting of the park during your visit to Hamburg. There are other theatre performances too that take place here and a few music concerts that one can watch. The entry to the park is free, and it is open throughout the year. This is one of the most popular places to visit in Hamburg, Germany.
Location: Marseiller Str., 20355 Hamburg
Oktoberfest Germany: Bottoms Up Your Mugs At The World's Largest Beer Fest
14. Altona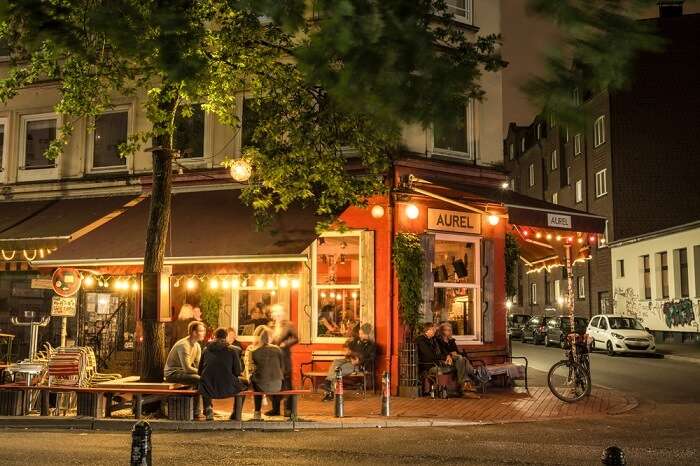 Altona became a part of Hamburg quite recently in 1937 until which it was an independent city. It is an urban borough located in Hamburg towards the western part of the city. It was once founded as the village of the fisherman and is located on the banks of the river Elbe. reaching Altona is easy as it has an important railway station Hamburg-Altona. Head to Altona during your trip to Hamburg and enjoy the quaint sights of this borough. There are quite a few neoclassical houses here, which today have been protected as historical monuments. One can enjoy pretty views of the harbor and the sea here.
Location: Hamburg
15. Jenisch Haus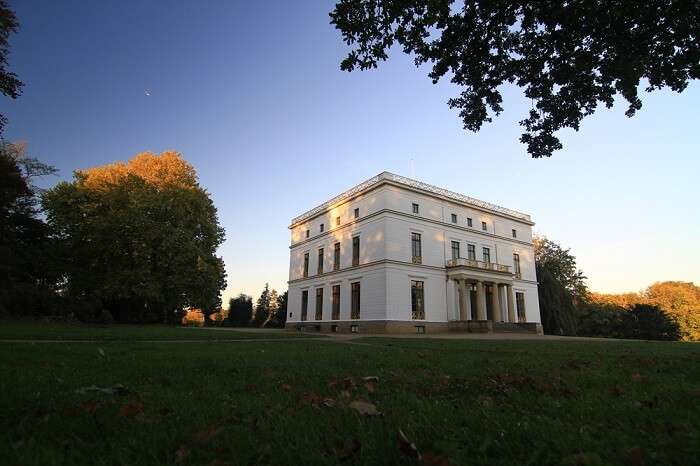 Jenisch House is a 19th-century museum of Hamburg. This country house portrays the neoclassical form of architecture and is a classic example of Hanseatic lifestyle. Built in the shape of a cube by Franz Forsmann and Karl Schinkel, it is situated in the Othmarschen quarter. The place today is used for exhibitions and functions. Do include it in your places to visit in Hamburg on your Germany trip.
Location: Baron-Voght-Straße 50, 22609 Hamburg
10 Places To Visit In Berlin You Must Not Miss On Your Germany Trip
So, now that you are convinced, make sure you add these places and the other best places to visit near Hamburg in your Germany trip itinerary. Needless to say, you'd come back home with a zillion memories and a heartwarming experience. Don't think much now and just plan your trip to Germany right away!
For our editorial codes of conduct and copyright disclaimer, please click here.
Frequently Asked Questions About Places To Visit In Hamburg
What food is Hamburg famous for?
Plaice, the traditional fish dish is quite famous in Hamburg. SuRolls, Erdapfel, Stadtsalat, Dal Fabbro, etc. are the must try food items in Hamburg.
What is the population of Hamburg?
The population of Hamburg is around 18.1 lakhs.
Is it safe to visit Hamburg during Covid?
You need to follow all the mandatory travel guidelines mentioned by the authorities to ensure a safe travel experience. Avoid crowded places and keep sanitizing your hands after touching surfaces. Maintain social distancing and remain masked in public places.
Are 2 days enough in Hamburg?
Yes, 2 days are enough to visit Hamburg. This gives you a chance to explore the sights of tourist attractions and capture an introduction to the best things to do and other experiences.
---
People Also Read:
Places to Visit in Seychelles Places to Visit in Sri Lanka Places to Visit in Switzerland