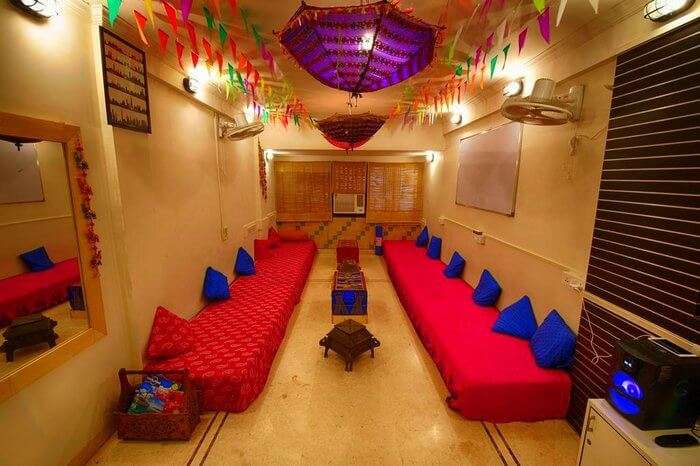 So you have decided to explore Mumbai on your backpacking trip across India! What next? Probably a cool and low-key place to stay in Mumbai! Well, if you too are a wanderer looking for an accommodations, then the cozy and friendly hostels in Mumbai are ready to welcome you. It's not just about a few bucks you save in a hostel stay, but also about the experience you have while meeting interesting and amazing people from all around the world with incredible experiences.
Here's our small list of some of the coolest and budget-friendly hostels in Mumbai for travellers.
Hostels in Mumbai under INR 1,000
1. Arma Hostel- For pocket-friendly travellers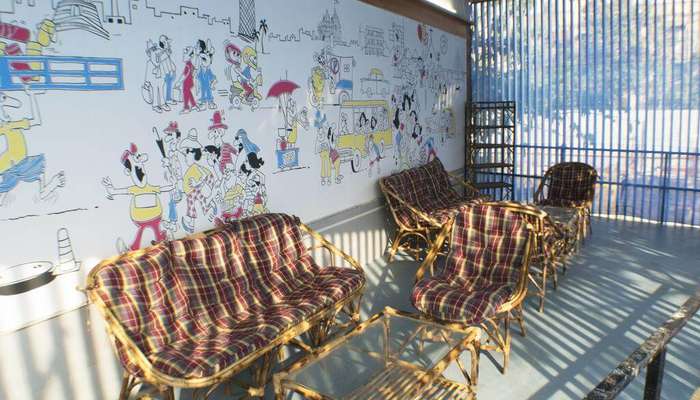 Arma is one of the best budget hostels in Mumbai, located at the buzzing area of Bandra. The hostel offers various categories of rooms. From accommodation on hourly basis to single deluxe bed male/female dorms, the list has it all.
Starting tariff: INR 259/night
Website | Reviews
Location:
2. Bombay Backpackers- For cool and funky people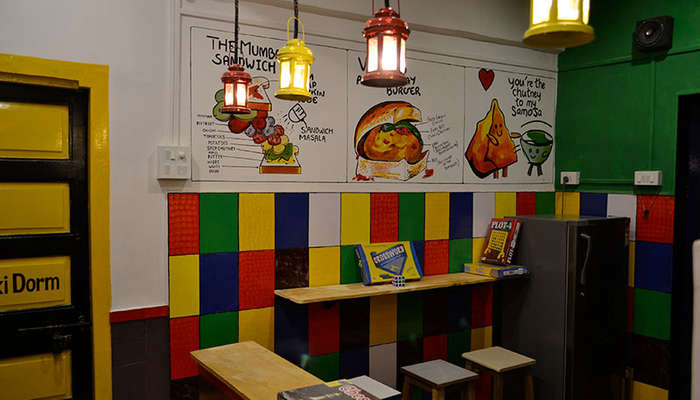 Bombay Backpackers is among the super cool hostels in Mumbai to meet new and like-minded people and enjoy a relaxing stay. With vibrant designs and trendy décor, this hostel has 20 beds in three dorms and each dorm is decorated following the city's transport theme such as local train, bus, and taxis. The hostel also offers local breakfast every day and even organises city tours on prior requests.
Starting tariff: INR 599/night
Website | Reviews
Location:
3. Wowstel- For a Wow stay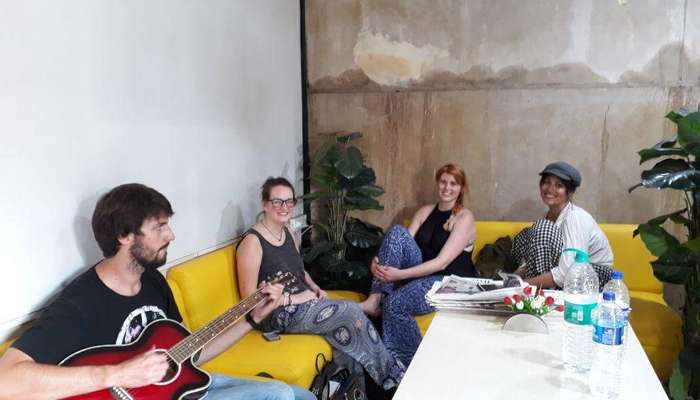 Wowstel is located right next to the airport and considered as one of the trendiest and cleanest backpacker's hostels in Mumbai. They offer budget room tariffs, free wifi and multilingual staff. The rooms are spacious and equipped with wardrobe facilities. Some of the rooms even come with microwave and kitchenette.
Starting tariff: INR 651-912/night
Reviews
Location:
Suggested Read: 8 Quirky Backpacker Hostels In Delhi NCR
4. Basti Backpackers Hostel- A paradise for backpackers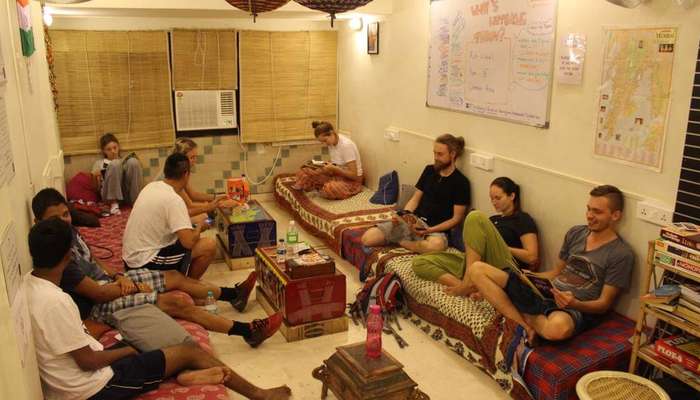 Among the best hostels in Mumbai for travellers, the Basti Backpackers Hostel offers spacious common areas, indoor games, 24 hours security, and kitchen with microwave, refrigerator and hot plate. The home-cooked vegetarian breakfast served every morning is surely a delight for people staying here.
Starting tariff: INR 699/night
Website
Location:
5. Bollywood Bed and Breakfast- When comfort is your priority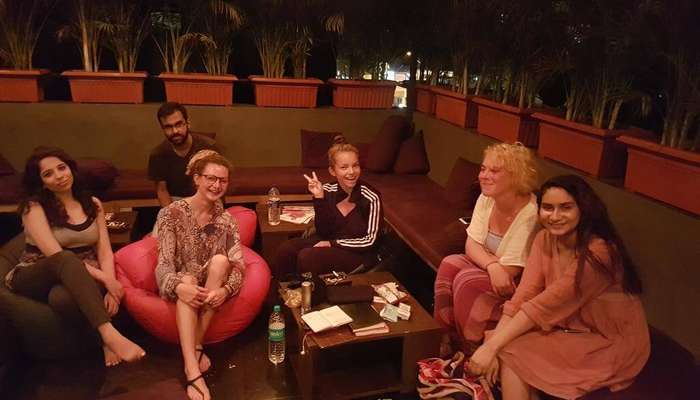 Loacted in close proximity to Juhu beach, Pali Hill, and Phoenix Mall, this is one of the most popular hostels in Mumbai, equipped all necessary modern facilities for a comfortable stay. Rooms with attached bathrooms, free Wi-Fi, round the clock front desk, housekeeping services and non-smoking rooms are few from the list. Courteous staff and great hospitality are an additional plus.
Starting tariff: INR 799/night
Website | Facebook
Location:
6. Backpacker Panda Appetite- Well-appointed, spacious and cozy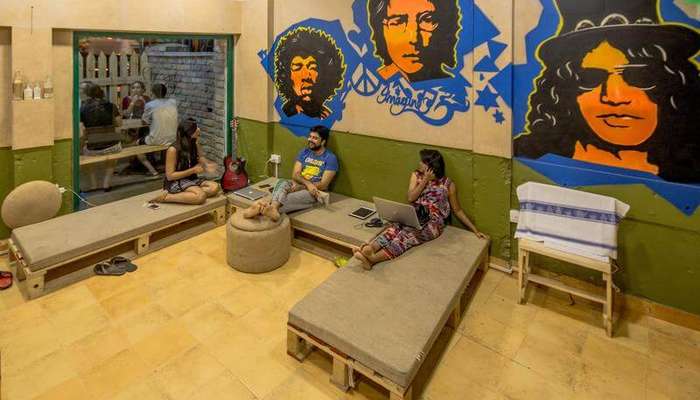 This is a chain of hostels located in Mumbai, Bengaluru, Jaipur, Pune, Agra Delhi, Udaipur and Goa. Backpacker Panda Appetite is said to be the first backpacking hostel in Mumbai, featuring dormitories and private rooms, kitchenette, hot water and free wifi. It's probably the coolest and most popular hostels in India.
Starting tariff: INR 799/night
Website | Reviews
Location:
Suggested Read: With These 20 Backpacker Hostels In Europe, Plan A Budget Trip Like A Boss
7. Horn Ok Please- Vibrant and trendy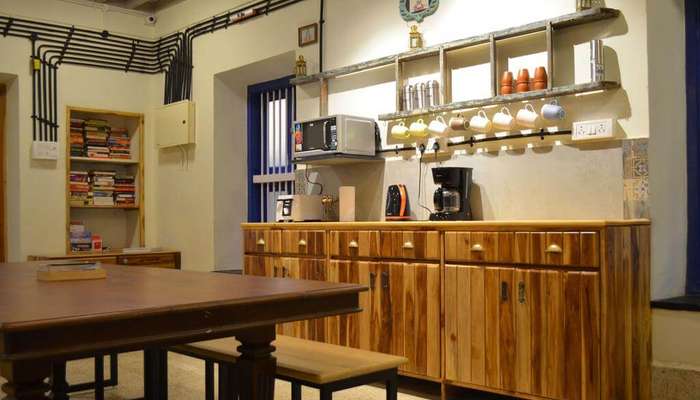 Among the pocket friendly hostels in Mumbai, Horn Ok Please is located in a crowded hub of the city, popular for buzzing nightlife in Mumbai. Set up in a 100 years old cottage, this hostel offers wide range of facilities starting from individual lockers, equipped pantry, book and board games to flexible check-in check out hours.
Starting tariff: INR 799/night
Website | Reviews
Location:
Hostels in Mumbai under INR 1,500
8. Bombay Rooms- The hostel with amazing location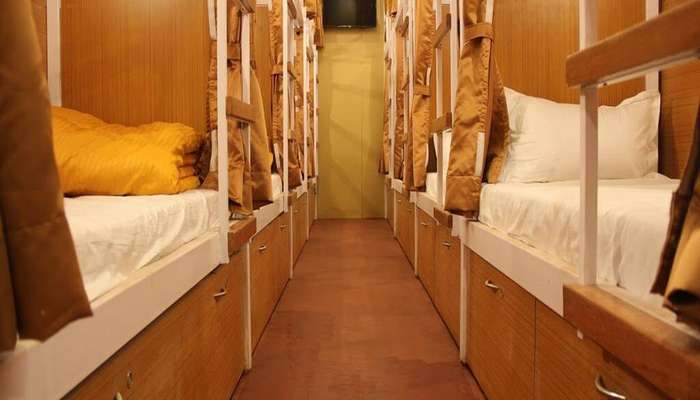 This is a super cozy and well-appointed hostel in Mumbai, popular amongst backpackers, youngsters and solo travellers. The rooms here are fully air conditioned and come with private bathrooms and flat screen LED TVs. But more than this, what appeals people here is its location. Being located right at the heart of the city, this hostel has easy access to Mumbai metro and buses.
Starting tariff: INR 1042-2541/night
Reviews
Location:
Suggested Read: 20 Killer International Trips Which Will Cost You Less Than An iPhone
9. Anjali Inn – Fall in love with the homely ambience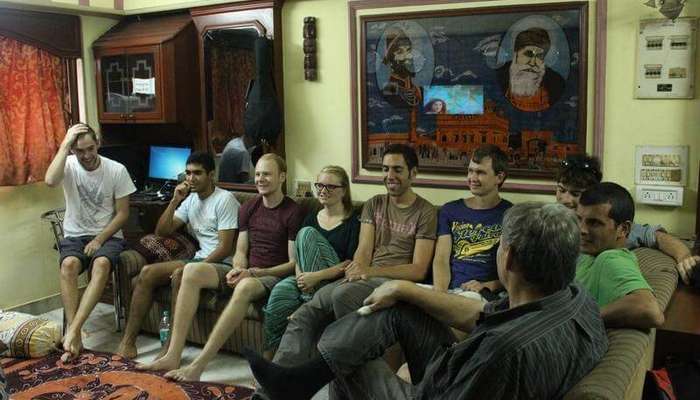 For a quick and comfy stay or transit journey, nothing is better than Anjali Inn in Mumbai. With variety of rooms ranging from dorms, private rooms to family rooms, this stay option also offers snacks and tea, hot water, travel desk and round the clock security. You are not allowed to cook in the hostel kitchen but lunch and dinner is not a problem as many restaurants are located in close proximity.
Starting tariff: INR 1173-1563/night
Reviews
Location:
10. Traveller's Inn – Offers delight and comfort to all travellers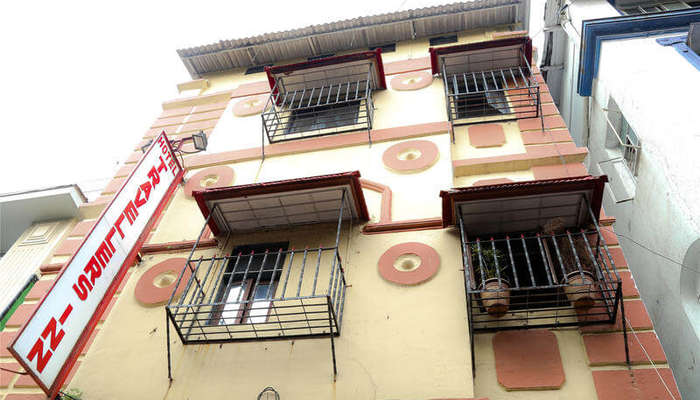 Located near the Fort, Traveller's Inn is equipped with all major contemporary facilities and offer a comfortable and blissful stay. The common room upstairs is spacious and ideal for chilling out, relaxing and interacting with fellow travellers. Moreover, the hostel also offers car rental services and currency exchange facilities.
Starting tariff: INR 1173-2215/night
Website | Reviews
Location:
Have stayed in any of these hostels in Mumbai? Share your story with us and let other travellers know about your experience. During you stay in the city, you can also explore some of the most gorgeous weekend getaways from Mumbai. 
Further Read: 15 Road Trips From Mumbai That Must Be On Every Traveler's Bucket List
Frequently Asked Questions About Hostels In Mumbai
Q. Are there hostels for adults in Mumbai?
A. Yes, there are a plethora of hostels for adults in Mumbai. These hostels are safe and comfortable and offer numerous facilities ensuring a perfect stay. However, it is advisable to check online reviews before accommodating there.
Q. Are there working women hostels in Mumbai?
A. Yes, there are many comfortable and affordable hostels in Mumbai that ensure a perfect stay. You can check the facilities offered by them and select the best one according to your preferences.
Q. Which is the most popular resort near Mumbai?
A. There are many beautiful and exotic resorts near Mumbai and the most popular among them are Hidden Village Resort in Thane, The Machan Resort in Lonavala, Della Resorts in Kunegaon, Upper Deck in Lonavala, Ccaza Commodore in Alibaug, Radisson Resort & Spa in Alibaug, and Maple IVY. 
Q. Are hostels in Mumbai safe?
A. Yes, hostels in Mumbai are safe and ensures a comfortable environment for the guests. However, it is better to check the reviews and the locality carefully before planning a stay. 
Q. Where are the best hostels in Mumbai?
A. There are many hostels in Mumbai, located in all the popular areas. Your best area to select the hostel will depend on your preferences. As traffic is a problem in Mumbai, it's better to select an area to stay near your workplace.
Q. Which is the best hostel for women in Mumbai?
A. Smt Kesarbai Bhimani Working Women's hostel, Aditya Birla Working Women's Hostel, Shrama Sadhana Working Women's Hostel are some of the best hostels for women in Mumbai.
Q. Is there any couple hostel in Mumbai?
A. Yes, there are many couple hostels in Mumbai. The best hostels in Mumbai are Trident Nariman Point, Trident Bandra Kurla, The Park Navi Mumbai, Keys Select Hostel Nestor, etc.
Comments
comments