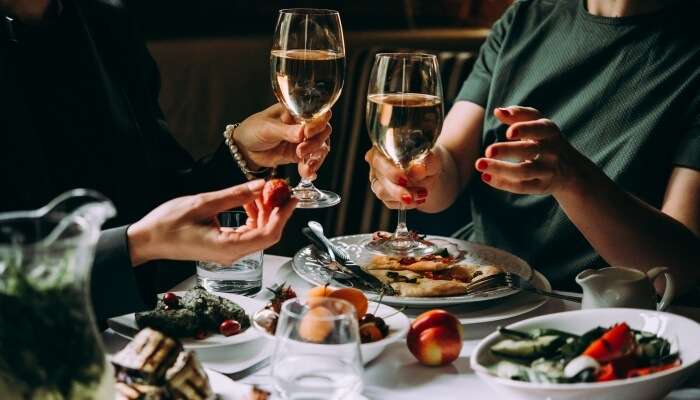 There is nothing called too much food, isn't it? Houston, a compact metropolis city in Texas is famous for its fast timings and grand music celebrations. It is a city that offers a bunch of cosmopolitan amenities to its visitors in offer. However, apart from that, Houston has another side as well. The side filled with cheese, gravy, and chipotle butter. The best Houston restaurants are easily available at every corner of the city, but the eight listed below are unique in themselves. Let's find out why!
8 Houston Restaurants That Are Worth A Visit
Go ahead, and get to know about the eight restaurants in Houston Texas that you must visit to satisfy the foodie soul that resides within you. Have a look!
1. Brennan's Of Houston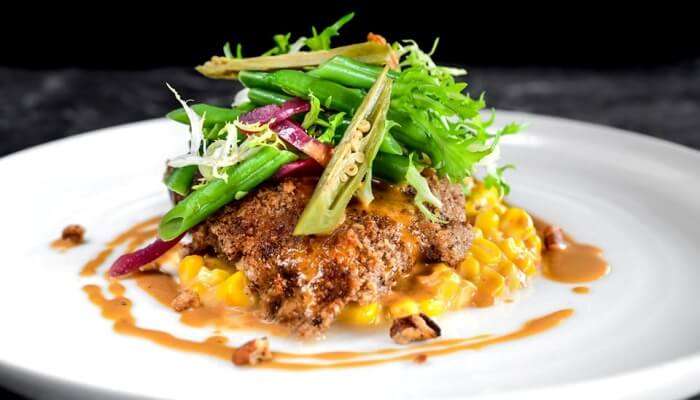 Being one of the many fancy restaurants in Houston, Brennan's is a restaurant that throws light towards the details to make your fine dining experience a good one. The pleasant environment and friendly staff here are always at their best form. So, if you are a foodie at heart, come to Brennan's of Houston.
Location: 3300 Smith St, Houston, TX 77006, USA
Opening Hours: 10 AM – 2 PM, 5:45 PM – 10 PM
Must Read: Dazzling Houston Nightlife: 10 Amazing Places To Groove Through The Night
2. Houston's
With a warm and inviting ambiance, Houston's restaurant is named after the city. The interior here is an amalgamation of stone and wood furnishings. The island bar in this restaurant is a major highlight of this place. Reserve a seat here for a fine dinner and see what amazing things this restaurant has in offer for you.
Location: 5888 Westheimer Rd, Houston, TX 77057, USA
Opening Hours: 11:30 AM – 9 PM
Suggested Read: 10 Places To Visit In Houston For An Impeccable States Vacay
3. Xochi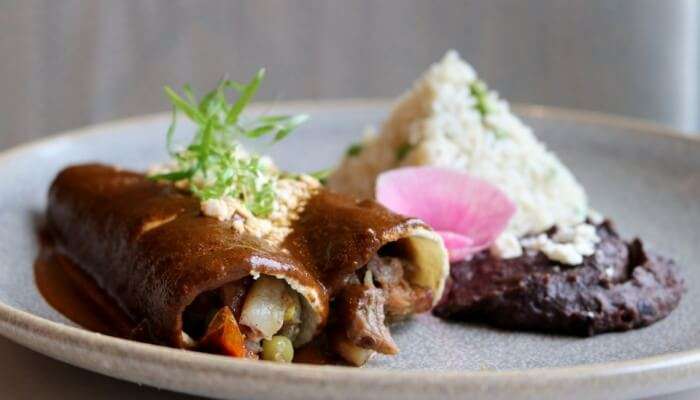 Xochi, in literal words, means the goddess of the Flowers. This place comes under the list of top restaurants in Houston Texas and is ran by the award-winning Chef Hugo Ortega and the H Town Restaurant Group culinary team. A simple meal with dessert afterward is enough to make you fall in love with the food here. Interact with the friendly staff and find yourself having a good time in this amazing restaurant.
Location: 1777 Walker St, Houston, TX 77010, USA
Opening Hours: 11 AM – 10 AM
Suggested Read: These Places For Houston Shopping Are No Less Than A Mecca For Shopaholics!
4. BCN Taste & Tradition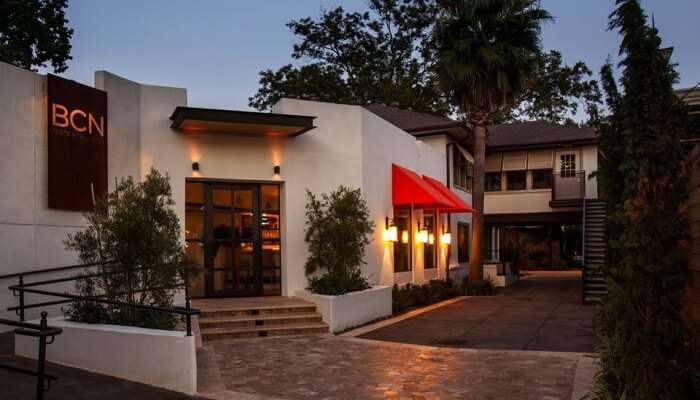 BCN Taste & Traditions brings a mixture of contemporary and traditional Spanish cuisine for you. The lip-smacking food of this restaurant is not only delicious but also unique from the other eateries around. Here, you can also reserve a private dining space and be treated by their flawless services. Some of the must-try dishes here are salmon on blue cheese risotto, lamb chops, and steak.
Location: 4210 Roseland St, Houston, TX 77006, USA
Opening Hours: 5 PM – 10 PM
Suggested Read: 10 Best American Road Trips For An Unforgettable Journey In The Land Of Enchanting Sceneries!
5. La Table Houston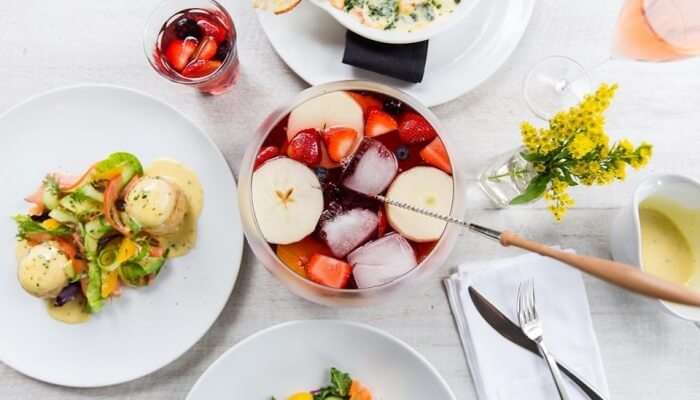 The La Table comes under the best restaurants in Houston Texas. With an elegant dining space and mouth-watering menu, they also offer you a magical view of the Post Oak Boulevard. The luxurious ambiance and cheerful crowd add up to lighten up your mood. The changing menu includes many famous french dishes with a fine glass of complimentary wine.
Location: 1800 Post Oak Blvd #6110, Houston, TX 77056, USA
Opening Hours: 11 AM – 10 PM
Suggested Read: 14 Awesome New Year Parties In USA That You Must Be A Part Of
6. Hugo's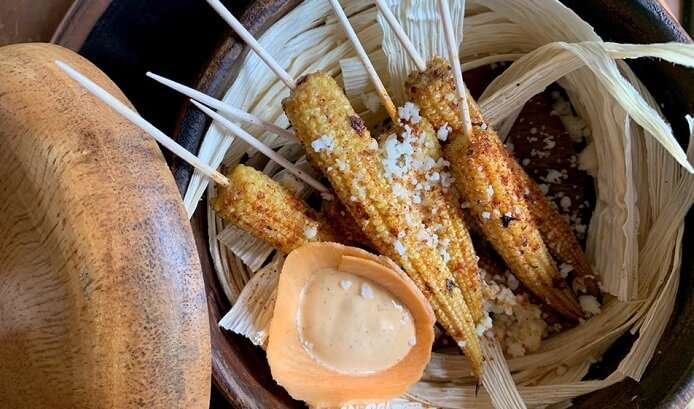 Situated at the heart of Houston city, Hugo's restaurant has some earthy flavors to offer you, straight from Mexico. The light and fresh list of dishes on their menu make everyone give a second visit to this restaurant. They also feature traditional dishes from different Mexican regions and include ingredients like cheese, moles, tortillas, and chocolate. The place is pristine for the award-winning wine program.
Location: 1600 Westheimer Rd, Houston, TX 77006, USA
Opening Hours: 11 AM – 10 PM
Suggested Read: 10 Top-Rated Casinos In USA To Try Your Luck And Roll The Dice!
7. State of Grace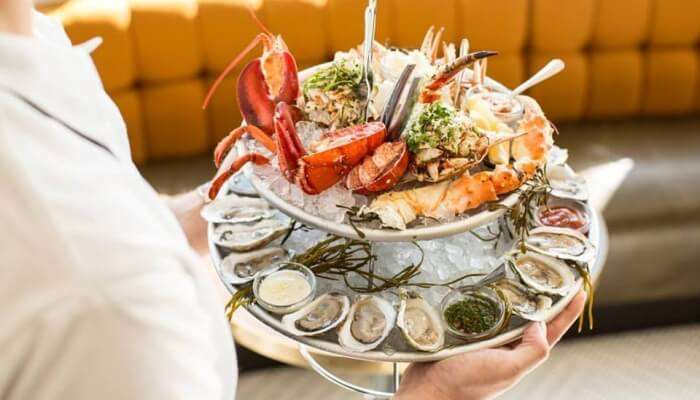 If you want to take a break from city life, then a visit to the State of Grace is mandatory. One of the many good restaurants in Houston is perfect to give you the classic feel. The various cuisines served here are southern, American, Latin, Gulf Coast, German, and Asian. The responsible staff and the friendly chef here will greet you with warmth and pleasure.
Location: 3258 Westheimer Rd, Houston, TX 77098, USA
Opening Hours: 11 AM – 10 PM
Suggested Read: 16 Food Festivals In USA Every Food Lover Should Attend
8. Coltivare Pizza & Garden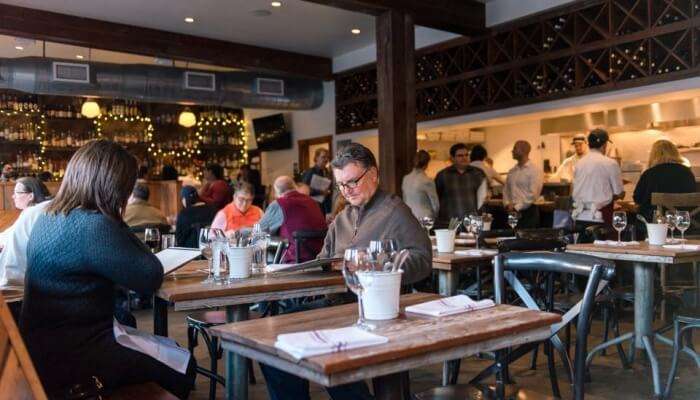 Coltivare Pizza & Garden is one of the popular restaurants in Houston. The tasty food with proportionate portions and reasonable prices automatically attracts every other visitor here. Some of the best appetizers here are Crab claws, Burrata, Spaghetti, and Mussels. The fancy backyard patio is perfect to enjoy an outdoor meal with your family or just to chill under the open sky.
Location: 3320 White Oak Dr, Houston, TX 77007, USA
Opening Hours: 5 PM – 10 PM
Further Read: 10 Hot Springs In USA Which Will Give You Relaxing Spa Like Experience Amidst The Nature!
These were the eight amazing Houston restaurants that promise sumptuous meals for their visitors. So pack up your bags, grab your travel essentials and have a trip to the US. Taste the variety of flavors available around the corner and give yourself an opportunity to have a memorable getaway, Hurry up!
People Also Read
Restaurants In Austin Jacksonville Restaurants Arizona Restaurants