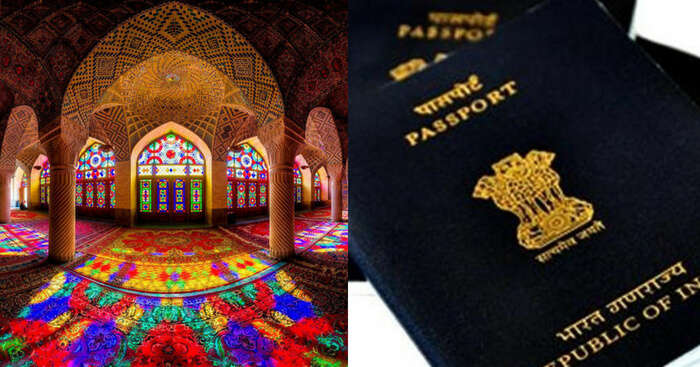 More welcome news pouring in for impulsive travelers from India! The world has started becoming more liberal towards Indian citizens as the recent trend clearly explains that Indian passport is getting stronger. With effect from July 23, 2018, Iran has decided to offer visa-on-arrival to Indian citizens. As per the latest directive issued by the Ministry of External Affairs, Indians can now obtain visas on arrival at the 12 international airports in Iran, the Civil Aviation Organization has mentioned to airport directors and airline companies. The international airports in Iran include Tehran's Imam Khomeini International Airport and city airports of Mashhad, Shiraz, Isfahan, Tabriz, Ahvaz, Kish, Qeshm, Kerman, Uremia, Bandar Abbas, and Bushehr.
The landmark decision was taken way back in February when Iran's president President Hassan Rouhani visited India. A recent report mentions that a total of 72,809 Indians, accounting for 2.3% of the total foreign visitors toured Iran during the year 2017-18. it clearly showed a massive dip when compared to the previous year which saw a total of around 9% Indian tourists from the total tourists visiting the country.
Today, citizens of countries around the world except for those from Colombia, Somalia, USA, UK, Canada, Bangladesh, Jordan, Iraq, Afghanistan, and Pakistan can avail a 30-day visa on arrival at the international airports of Iran.
Looks like Iran is quite focused on bringing in more travelers and India has an advantage here. Dear Indian traveler planning a trip to Iran, your visa looks sorted at the moment!