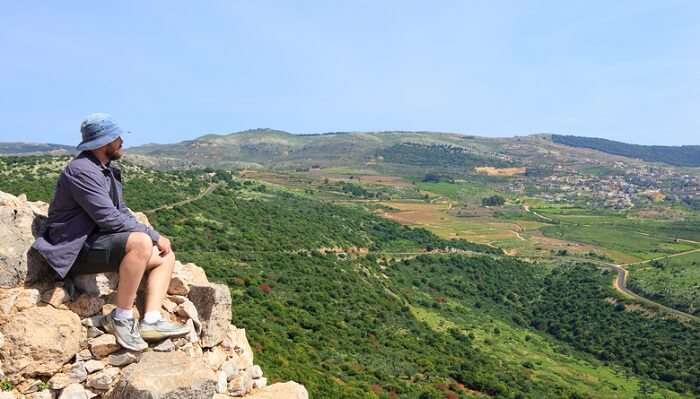 "Travel, in the younger sort, is a part of education; in the elder, a part of the experience."- Francis Bacon.
Be it your youth or old age when you plan to explore Israel you are bound to fall in love with it. As they say, all the places that you visit become a part of you, Israel is no different. Israel is a beautiful coming together of the mesmerizing hills and the eerie calmness of the Dead Sea. Add to that, the old walls of Jerusalem and Nazareth. That is Israel for you. The destination is a paradox in itself and an interesting one at that. Israel in October is an underrated and unexplored gem that is something that you must check out. There are no adjectives that can justify what it is like. Without further ado we will tell you all about it.
Weather In Israel In October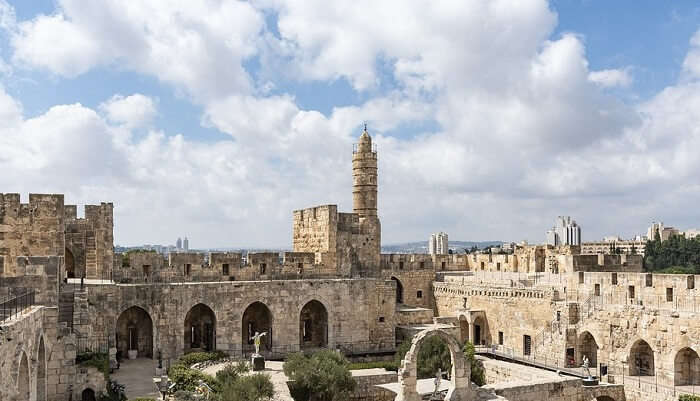 The weather in Israel in October is pleasant, to say the least. The weather starts to cool and it is no longer hot and humid. October means Autumn for most parts of the world and same is the case with Israel. The average high temperature in Israel in October during the day is 24 degrees Celsius with the lowest going down to 14 degrees Celsius. The average daily temperature remains somewhere around 19 degrees Celsius.
15 Scenic Israel Beaches That You Ought To Visit In 2022!
Places To Visit In Israel In October
Israel in October is a bliss. The place is at its very best and that makes everything look more beautiful and happening than ever. Some of the best places to visit in Israel in October are listed below and we think you must experience them to know more.
1. Jerusalem – For One And All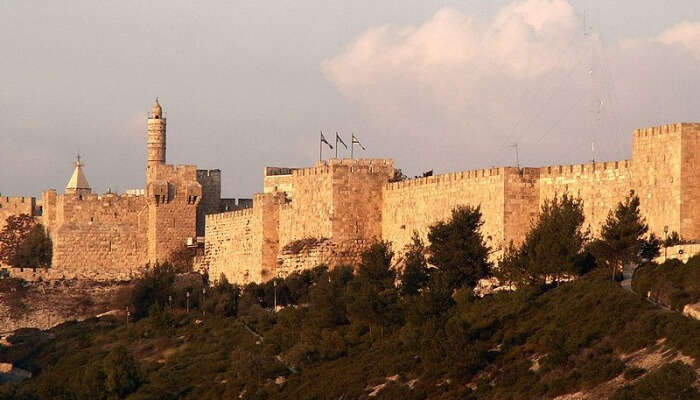 Although the popular belief is that the place is for Jews, Christians, and Muslims, it is not. Jerusalem is considered to be the holiest place in the whole world and many religious leaders and practitioners frequently visit the place. The magnificent buildings and the beautiful yet ancient structures here will captivate you. You can take a walk up to the Yad Vashem which is a memorial dedicated to the victims of the Holocaust. You can also visit the Al Aqsa Mosque and the Western Wall.
10 Hip And Historic Hostels In Israel Perfect For Exploring Its Cities
2. Tel Aviv – For The Amazing Nightlife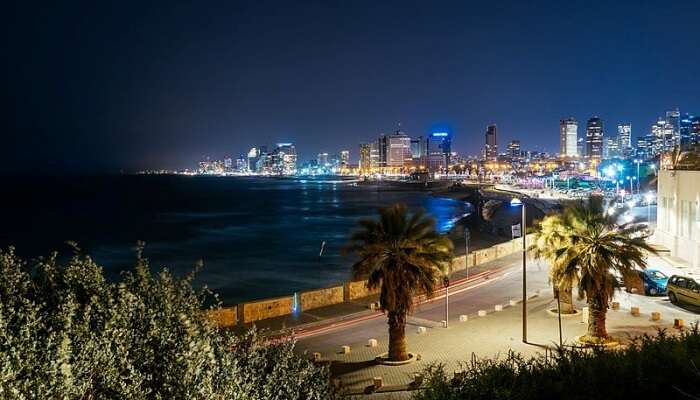 Think of nightlife, think of Tel Aviv! One of the best places to visit in Israel in October, Tel Aviv is as amazing as it gets. But it is not just about that. Tel Aviv is a great combination of laid back beaches, delicious delicacies and authentic markets. The best part is that it does not matter if you are young or old, you will most certainly find a place in Tel Aviv. Also, there are many events that happen in Tel Aviv throughout the year so you are most likely to find something exciting that you can be a part of.
3. Haifa – Beaches, Beaches & More Beaches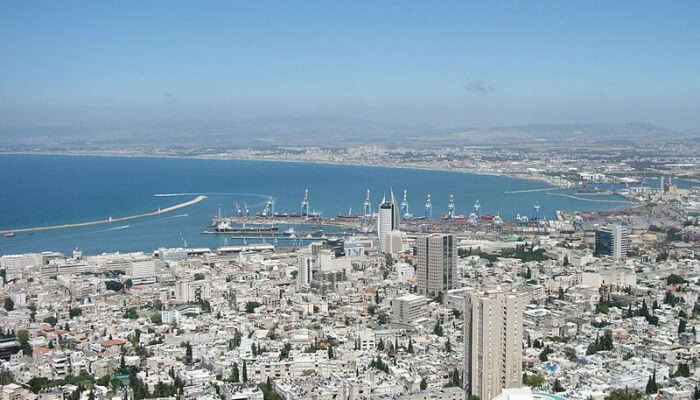 If you are wondering which place has the best beaches in Israel then look no further. Considering the climate in Israel in October, relaxing by the beach is one of the best things to indulge in, in Israel. You can enjoy the beautiful port and gorgeous beaches. You can also indulge in some really exciting water sports and enjoy nature. Oh, did we tell you about the amazing Bahai Garden you can visit?
Honeymoon In Israel: The Beginning Of A Lifelong Romance
Things To Do In Israel In October
If you were thinking about what are some of the best things you can try in Israel in October then here are some of those. The weather in Israel in October is suitable for trying out almost anything and everything and we will tell you why.
1. Historical Sites – Get To Know The History Better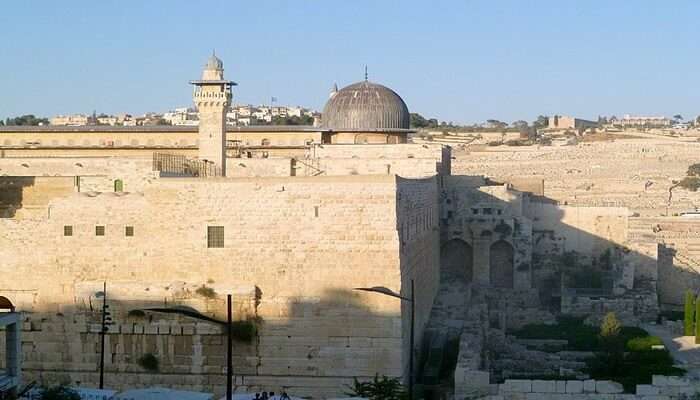 Impressive, important and intriguing! Those are the three best words to describe the amazing historical sites in Israel. Be it Christians, Jews or Muslims, or anyone else these historical sites are for everyone and you can get lost in history and get to know about things that happened thousands of years ago. Old City in Jerusalem and the Church of Nativity are some of the best places to get to know Israel's history better.
10 Things To Do In Israel: Know Why It's On Every Wanderer's Bucket List
2. Natural Sites – Interact With Wildlife & Nature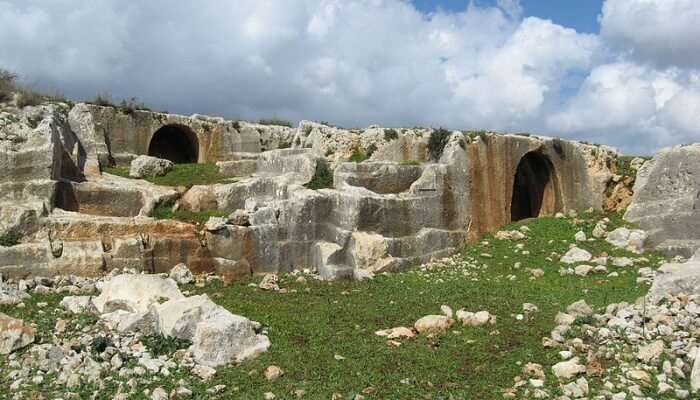 It is great to explore the cities in Israel but it is better to take a break from the cities and wander outdoors. Don't forget to carry your comfortable shoes to Israel as there is a lot of walking that you would have to do. The contrasting landscapes in Israel will keep you hooked and the natural beauty is something that you shouldn't miss. Be it the Ein Gedi Nature Reserve or the gorgeous Rosh Hanikra which is a geological formation, everything in Israel is simply awesome!
3. Museums – For Both Art & History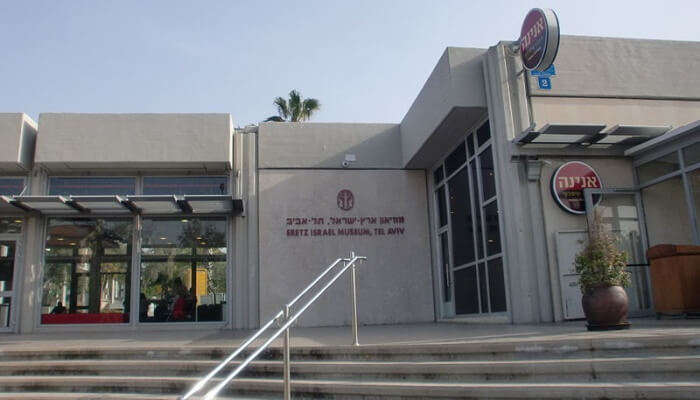 What is the first thing that comes to mind when you hear the word museum? Art and history, right? Well, there are many museums in Israel that are just perfect to explore in Israel in October. From contemporary and modern art to historical events, the museums in Israel have everything. The best part is considering the weather in Israel in October, if it gets rainy or hot, museums make for a great indoor choice. Tel Aviv Museum of Art and Eretz Israel Museum are some of the best museums in Israel that you must not miss.
12 Perfect Wedding Venues In Israel For Your Happily-Ever-After In 2022!
What To Wear In Israel In October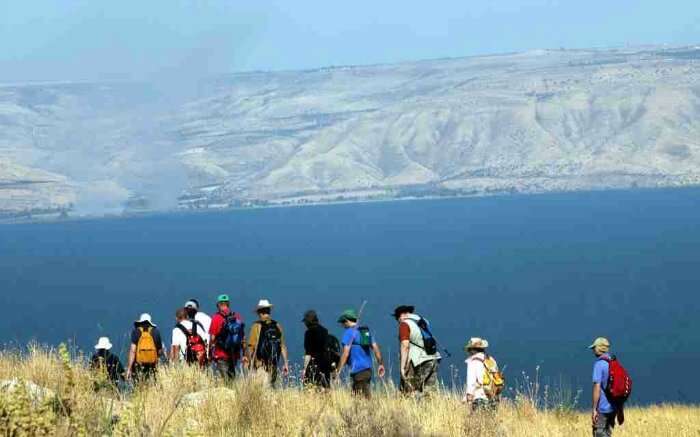 If you are wondering what to wear in Israel in October or what you should pack for Israel then here is your list.
T-shirts and shirts
Shorts and jeans
Sunscreen
Flowy dresses
It is also advised that you should keep a light jacket or shawl with you as the weather tends to get colder during the evening. You should also not forget a raincoat and an umbrella.
How Many Airports In Israel Are There? Here Is Your Answer
Tips For Israel In October
Make sure your passport is valid for at least six months.
New Israeli Shekel(NIS) is the official currency in Israel. However, US dollars and Euros are accepted as well.
October is one of the best months to visit Israel as the weather is neither too hot nor too cold and the rains will be controlled too.
It is important to note that weekend for Israel is Friday and Saturday and most of the restaurants, shops and business places would be closed on Friday afternoons.
There are many parts of Israel and most of them are in complete contrast with one another. For instance, Jerusalem is the religious hub of Israel and slightly more conservative whereas Tel Aviv is the more vibrant one.
Make sure your chest, shoulders, arms, and legs are covered when you are visiting religious sites. You should also carry a scarf with you as those come handy in tricky situations.
10 Best Places To Visit In Israel In 2022 For An Extended Tour Of The Holy Land
Well, these are some of the best things and reasons we could give you as to why you should visit Israel in October. We hope you found this guide worth it and it helped you figure out things you had been wondering about. Plan your long pending trip to Israel soon and find out what the hype is all about!
People Also Read: