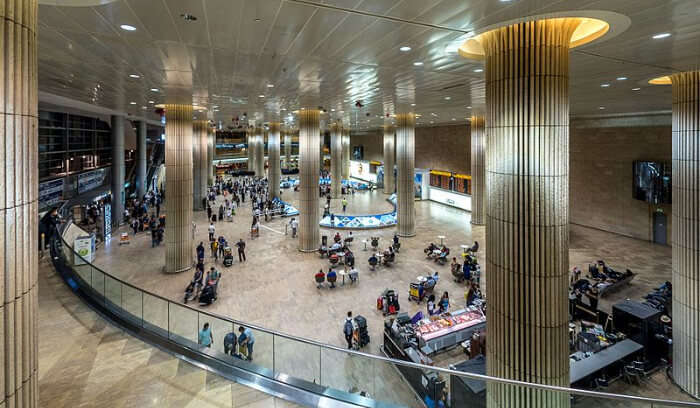 Israel may be a small country but it is one of the developed nations that fast-tracked its way to advancement. It has always been a popular destination on the world map because of its proximity to the holy land, Jerusalem. People from all over the world come to this desert country to explore its intriguing beauty. From salt lakes to the multi-colored sandstones, it attracts millions of tourists every year with its fascinating landscapes. The airports in Israel manage heavy traffic of tourists and pilgrims that enter Israel. Here is everything you need to know about its airports.
Airports In Israel
Here is the list of airports in Israel for your kind information. Find all the details below before you plan to set foot on the land of Israel.
1. Ben Guiron Airport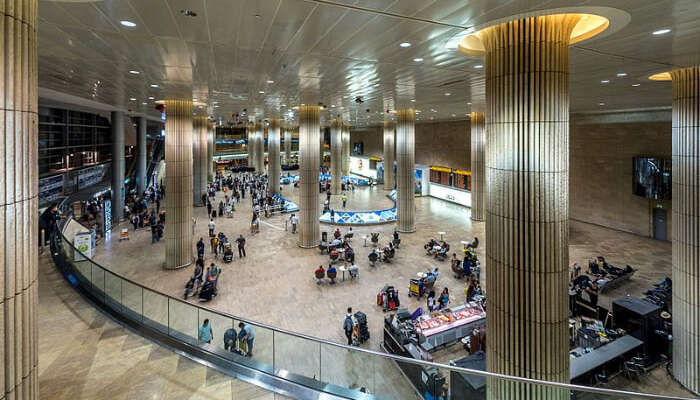 Ben Guiron Airport is the biggest airport in Israel where most of the air traffic is operated. After all, it is the main international airport in Israel that serves the air traffic of Israel's capital Tel Aviv and Jerusalem. It is located 20 km south of Tel Aviv and only 45 km from Jerusalem. So, even if you want to visit the holy land, you will have to enter through Israel. Tel Aviv airport is considered amongst the five best airports in the Middle East because of its high-level security and amazing passenger experience. In 2018, it welcomed 23 million passengers. The airport was built in 1936 during the time of World War II to serve as a base for military purposes. There are 4 terminals at the airport out of which only two are operational i.e. Terminal 1 and Terminal 3. Sophisticated X-ray and CT scanners are used for baggage screening. The airport is accessible by road since it is connected to Highway 1 and Highway 40. You will find a taxi stand outside the airport from where you can board a cab to go to a place of your choice. If you want to visit Haifa, Jerusalem or Beer Sheva, you can take the shared taxi called "monit sherut". There is even a train service, located in the lower level of Terminal 3, that connects the airport to various parts of the country. It is the only airport in Israel near Jerusalem.
Location: Lod, Central district
IATA Code: TLV
Must Read: 6 Haifa Museums That Have Preserved The Glorious History Of Israel!
2. Haifa Airport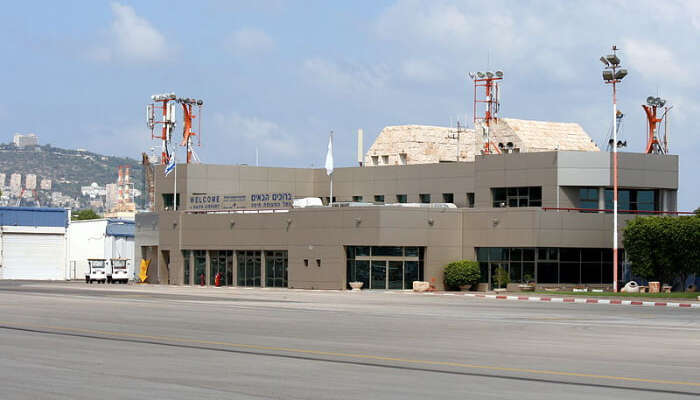 Also known as U Michaeli Airport, Haifa airport is another one of the major airports in Israel. The small international airport is mostly used to handle air operations to Tel Aviv and Eilat. The proximity of the airport to the Israeli shipyards and Kishon port makes it useful for commercial and military usage apart from civilian flights. The airport has been named after Uri Michealli who was a pioneer in the Jewish aviation industry. The airport was built in 1934 for Britishers to facilitate the British Army and the Iraqi British oil company called APS. it was reopened in 1948 for civilian and the flights were operated by Cyprus Airways. There is one short runway on Haifa Airport that is 1,318 m long. There are plans to extend it by 300 more meters. Even though it is an international airport, most civilian air traffic is domestic operating to Tel Aviv and Eliat. So, if you want a connecting flight to other regions of Israel, you can take a flight to Haifa. In 2016, it handled 119,113 passengers. Apart from passenger flights, Haifa airport also has a military base.
Location: Haifa, Israel
IATA Code: HFA
Suggested Read: Why Summer In Israel Is The Best Time To Explore This Country
3. Ramon Airport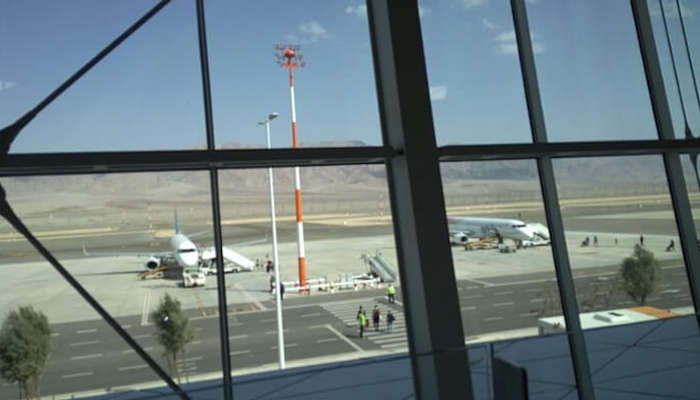 Located in the southern part of the country, Ramon airport is the second biggest airport in Israel. Situated 18 km from Eliat, it is unofficially known as Eliat-Ramon airport. The airport handles the domestic operations for Tel Aviv and Haifa. It was built in 1949 before the city of Eliat dwelled around it. It is named after Ilan Ramon, the first Israeli astronaut who died in Space Shuttle Columbia crash. Ramon airport acts as a primary diversion airport for Tel Aviv and has a long runway stretching up to 3,600 m.
Location: Haifa, Israel
IATA Code: ETM
Apart from these three major airports in Israel, there are a few unscheduled domestic airports managed by Israel Aviation Authority (IAA) but there are no scheduled flights for these airports. There are about 14 private airstrips used for training purposes and emergency landing. The only major ones are the one in Tel Aviv, Haifa, and Eilat.
Further Read: Things Not To Do In Israel: 12 Commandments To Swear By On Your Trip
If you are planning a trip to Israel, then you should know that your international flight will land in Tel Aviv. you can take a domestic flight to Haifa and Eilat to explore different parts of the country. Even if you have to go to Jerusalem, you will have to take a flight till Tel Aviv and then a cab or bus to arrive at the controversial yet holy land.
People Also Read
Airports In Toronto Airports In Japan Airports In Nepal
Comments
comments