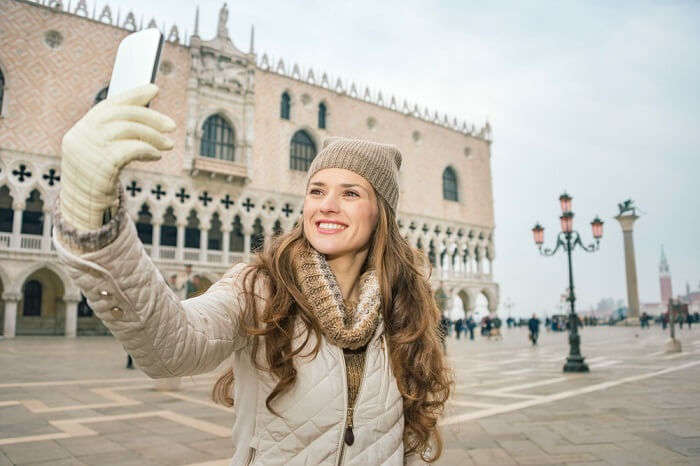 There is an Italian proverb that says 'They who sing through the summer must dance in the winter'. Well, should we not? Italy in January is chilly and a paradise for snow lover. The country and its resplendent beauty have so much to offer to the visitors that any weather seems to give us a good time. The summers are obviously beautiful, but if you love the snow and want to experience amazing snow falls then you should visit Italy during the winters. January is the best time for snow sports lovers.
While the normal long queue and crowd outside the various places of importance see fewer people, giving visitors a chance to avoid the crowd. Therefore, to make your plans to visit Italy during January absolutely concrete, here are some of the few things that you need to know.
Weather Of Italy In January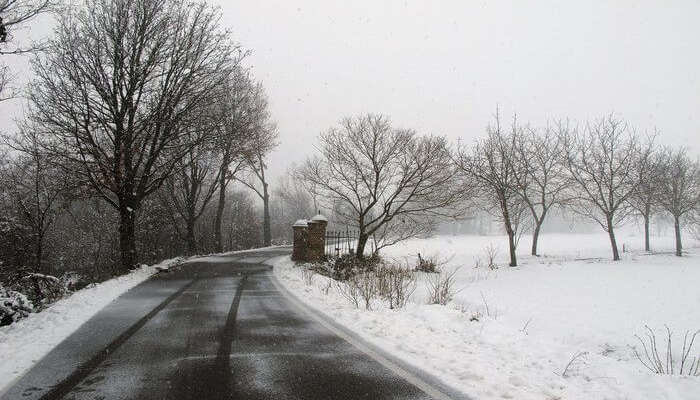 The weather in Italy in January is far from warm, that being said, the last days of January are known to be the coldest days of the entire year. While some parts of the country receive snow, the rest of Italy is cold and foggy with rainfall. If you are to go south of Italy, the weather tends to get warmer. However, it is not exactly the beachy season thus the beaches remain deserted during the winters. However, in the mountains, snow lovers will have their best time. Snowboarders and skiers flock the mountain regions during this month and the Italian Alps and Dolomites experience the busiest time of the year with tourists and residents coming in large numbers. Hence, with temperatures dropping to negative, the mountains keep busy while the cities and historical towns of Italy remain tourist free.
Average temperature ranges for different regions of Italy in the month of January:
Northern Italy: -4 to -5 C / 25 to 45 F
Central Italy: 5 to 13 C / 40 to 55 F
Southern Italy: 10 to 16 C / 50 to 60 F
Must Read: Do Not Forget To Visit These 10 Incredible Castles In Italy On Your Next Trip!
Best Places To Visit In Italy In January
Take a look at the best places to visit in Italy in January for getting cozy and having a perfect holiday!
1. Turin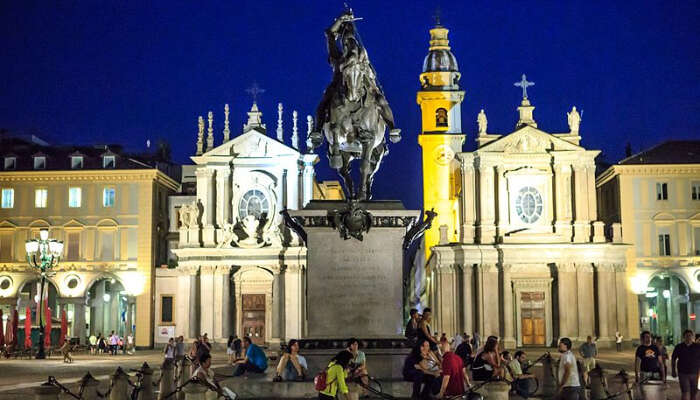 Skiers and snowboarders, Turin is the place where you need to be during the month of January. The northern city of Turin is a gateway to the Alps. This place heads right to the Alps, covered in snow and giving a magnificent view for the visitors to enjoy. The city of Turin is a destination in itself. Highlights like the Luci d'Artista, a celebration of art via light, where the city is lit up in many creative ways to give a treat to one's imagination. Also, apart from the gorgeous scenic view for your eyes, your stomach too will have a good time during the visit as Turin's restaurant scenes are lip-smacking.
---
Europe Holiday Packages On TravelTriangle
Explore the most beautiful places to visit in Europe, from Paris to the Venice canals and from the Greek islands to the Swiss alps. Book customized packages by expert agents on TravelTriangle. Inclusive of airport transfers, cab, resort, sightseeing and meals. Best holiday experience Guaranteed. Book Now
---
2. Venice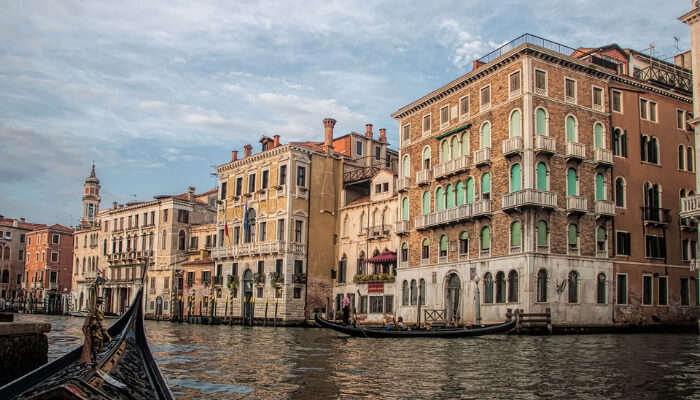 Venice is no doubt a beautiful city to visit during the summers. However, very few know that it is also a great time during the winters. The attractions and sights are calmer than the rest of the year. For, during summers you will find too many tourists and tons of pollution. The winters are when people and pollution both are at bay, giving the handful of visitors a good time and lots of privacy. Venice's gondola rides to the beautiful baroque architecture and the fabulous food and wine, everything seems surreal and the experience is worth having and remembering for the rest of your lives.
Suggested Read: 7 Gorgeous Wedding Venues In Italy That Redefine Romance In A Grand Way!
3. Amalfi Coast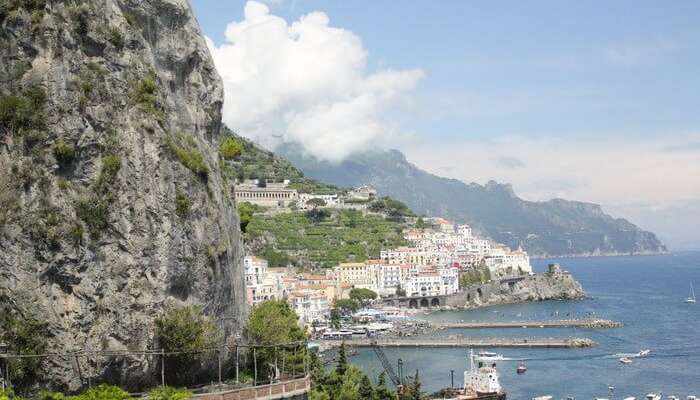 If you are visiting southern Italy in January then the Amalfi Coast is where you should head to. This place provides an amazingly attractive proposition for visitors who like a pleasant seaside experience. A road trip to the Amalfi Coast is best preferred. The region is quieter than the summer months giving visitors a good time during their stay. The coastal paths of the Amalfi Coast provide an ideal place and opportunities for long hiking excursions, making it a good time for walks. Therefore, if you are looking for a calm and quiet time at the beach then this is the best time.
Well, these three places are the major attractions during the winters. You could even go to Florence Italy in January as there are various sightseeing's to do there too, along with Rome and Palermo and Sicily.
Things To Do In Italy In January
Travelling to Italy in the winters is not a bad idea even when people talk about the cold weather there. Those who love the weather to make it to this beautiful country that remains snow covered during this season. If you are visiting, then this is what you can do:
1. Head To The Mountains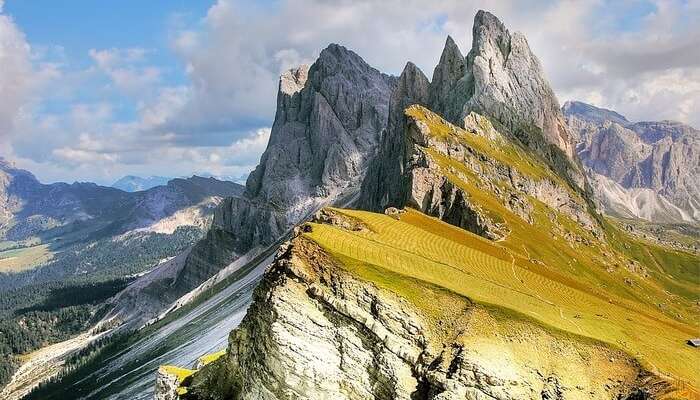 Visiting Italy in winters? Then, obviously go to the mountains if you want to experience the amazing snow. Well, we all love beaches in Italy, but, in January the mountains are the busiest with tons of visitors flocking the place, skiing, and snowboarding. Still, it would be a memorable experience!
Locations: Etna, Cervine, Paso, Tonale
Suggested Read: Scuba Diving In Italy: 10 Top Spots To Enjoy The Thrilling Sport
2. Crowd-Free Museums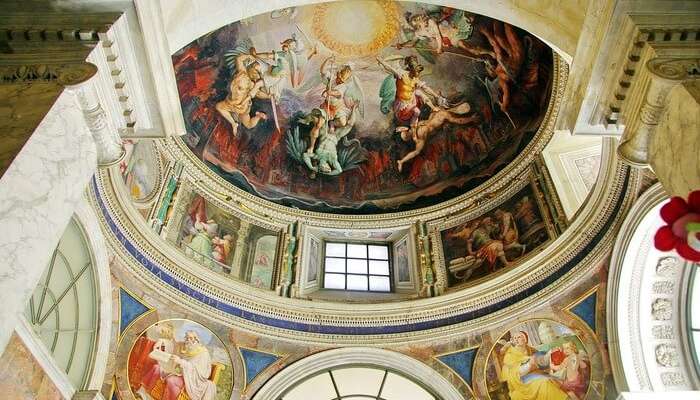 Italy is known for its rich history, housing 2/3 of the world artistic heritage with the best museums in the world. Winters is when you need to be here if you love the calm and hate the pushing and noise that is a major part of museum visits during non-winter months. Do not miss the Uffizi gallery and the Vatican and Sistine museums.
Locations: Rome, Florence, Milan, Venice
Suggested Read: 8 Cozy Homestays In Italy For Truly Home Away From Home Experience
3. Go To Theatres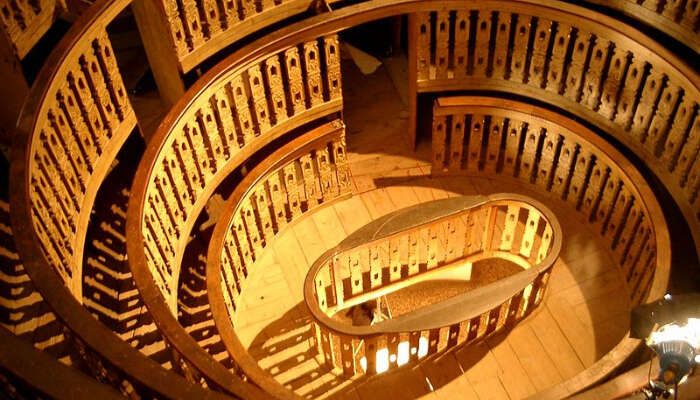 When in Italy, one of the best things you could do is to visit the theatres for the amazing and magnificent shows that they put up. Consider it as 'indoor tourism', for you will be protected from the cold and enjoy the artistic lineage of the centuries unfold in front of your eyes. However, you won't be spared of the crowd as winters are the busiest season for the opera, orchestra, symphony and theatres with enthusiasts making advance bookings for the shows. Therefore, if you want a grand show, book your tickets now.
Locations: Florence, Rome, Venice
Things To Pack For Italy In January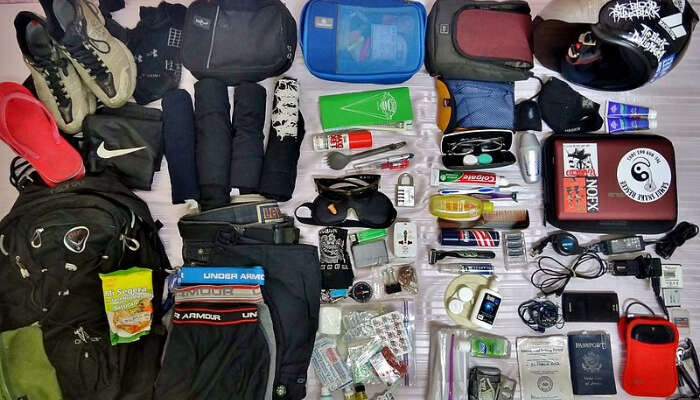 Italy is all about fashion, especially Venice, whereas the coastal areas of the country tend to keep warm. Therefore, you need to pack strategically for the trip. Pack according to the places you will go. The important things to pack are as follows:
A pair of thermal underwear
Daily wear undergarments
Cardigan
Long sleeve tops and tee shirts
Windcheaters
Jeans
Accessories: Gloves/mittens, scarves/mufflers, socks, earmuff
Further Read: Nightlife In Italy: 6 Cities That Are A Must On Every Party Starter's Bucket List!
Well, these are the things that you would need to consider when going to Italy in January 2019 to ring in the new year or maybe to stay after the celebrations are over to enjoy the calm. It is all about you and your plans. Have a good time. Plan a trip to Italy for a perfect holiday!
Frequently Asked Questions About Italy In January
Q. What's Italy like in January?
A. The average temperature is around 7°C, with highs hovering around 11°C and lows at 3°C. You'll need winter clothing, including a hat, scarf, sweater, gloves and a jacket. … South Italy Weather in January: Average temperatures in the south are around 9°C. in January, and higher the further south you go.Jan 16, 2019
Q. What is the average temp in Italy in January?
A. The highest temperature in Italy in January is about 11°C while the lowest average is 3°C.
Q. Is Southern Italy warm in January?
A. Off the southern coast of Italy, the Mediterranean island of Sicily has some of the country's warmest weather year-round. Even winter lows in January seldom dip below 50 degrees Fahrenheit.
Q. Is it busy in Rome in January?
A. You might expect January, being a winter month, to be pretty quiet in Rome. That depends on which part of January you are here. The first week of January is high season in Rome, and very crowded. First of all, it's still part of the New Year's and general holiday season.
Q. Where is the warmest place in Italy in January?
A. Sicily is known as the warmest place in Italy, and it really offers 12 months of lovely weather.
Q. How do you dress in Italy in January?
A. To dress in Italy, opt for clothes with clean lines that fit you well, like button-down shirts for men and capri pants for women. Additionally, choose classy shoes such as boots or ballet flats, since Italians generally frown on wearing things like flip flops in public.Apr 1, 2019
Q. What is the cheapest time of year to fly to Italy?
A. Airfare Across Seasons
A less-crowded and more budget-friendly time to travel is from April to May and mid-September to October. The cheapest airfare is usually found in the lowest tourist periods of the year, running from November 1 to December 14 and December 24 to March 31.
---
Looking To Book An International Holiday?
Book memorable holidays on TravelTriangle with 650+ verified travel agents for 65+ domestic and international destinations.
---
People Also Read
Berlin In January Munich In January Prague In January
Comments
comments