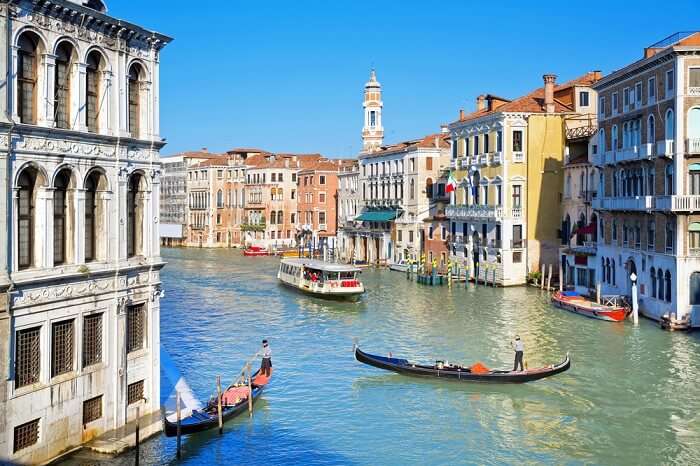 With the modest temperature and minimum crowd, visiting Italy in November is a pure divine experience. Located in the Mediterranean Sea, Italy is one of the most beautiful destinations of Europe. This charming country has an abundance of cultural and natural beauty, be its small beautiful villages or beaches or delicious pasta. Italy is also known for its music and dance, not to forget, the famous Ballet dance is originated from Italy itself. Some of the famous sites to visit in Italy are Lake Como, Venice canals, Leaning Tower of Pisa to name a few. The country also consists of some historic cities; the most famous is Rome which is also known as the ancient capital of the Roman Empire.

If you are a traveler on a budget and wish to experience the most while spending the fewer amounts, planning a trip to Italy in November would be a good idea for you. Cheap airfares and hotel tariff will give you a financial edge while planning your trip to Italy in November. There are several things you need to make sure before planning your visit to Italy in November.
Table Of Content
1. Why: Italy In November
2. Weather: Italy In November
3. Holidays: Italy In November
4. Food Festivals: Italy In November
5. Best Time To Visit Italy
6. What to pack: Italy in November
7. Best Places to visit in Italy in November
Why: Italy In November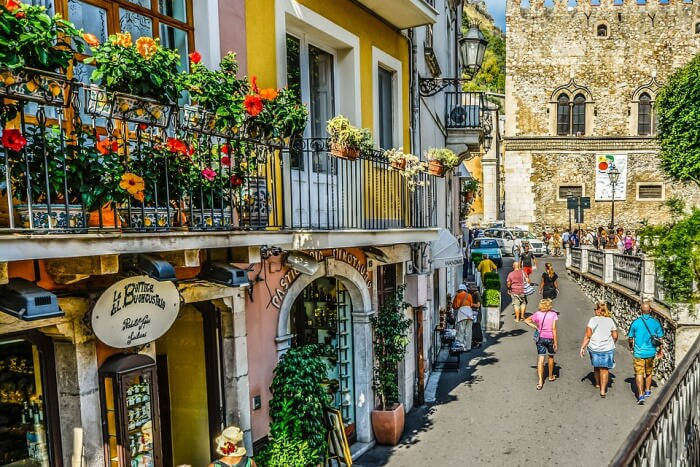 If you are a person who tends to enjoy less crowded places and stay away from the hustle bustle, then planning a trip to Italy in November will be a good idea. The best part of Italy in November is its quietness and silence as there are fewer tourists. As many visitors consider visiting Italy in summers, November tends to witness fewer tourists. November in Italy is suited for the people who admire the quietness and silence around the city although the big cities may have tourists small cities have fewer tourists. A budget trip, lesser crowd, and favorable weather conditions make excellent reasons for planning a trip to Italy in November.
Nightlife In Italy: 17 Cities That Are A Must On Every Party Starter's Bucket List In 2022!
Weather: Italy In November

The climate in Italy in November is usually ranged between 10 to 15 degree and it will little upset you if you are planning to have a sun draped holiday because Italy in November is not sunny, and this is one thing you need to consider while planning your holiday. You can expect a little rain there in the month of November hence it is advisable to carry some warm outfits, water resistant shoes and an umbrella with yourself. Italy in early November tends to have a temperature of around 14 to 15 degrees and decreases further as the month proceeds.
Holidays: Italy In November

November starts with a holiday in Italy. November 1 is celebrated as All Saints Day on the Italian calendar and observed as a national holiday, this is one of the Italian holidays in November where families honor their dead relatives by visiting cemeteries, offering flowers and cleaning up their grave. It might be possible that you will find a few shops and the local markets closed due to the national holiday so plan your trip accordingly. If you are planning for your trip in November, make sure to attend one of Italy's famous festivals called White Truffle Festival in Alba that marks as one of the greatest festivals in northern Italy in November. Some other important holidays which occur in November are listed below:
· Feast Day: 3 November
· Palermo Marathon: 18 November
· Festival of the Madonna of Good Health in Venice: 21 November
· Florence Marathon: 25 November
  6 Stunning Churches In Italy That Look Straight Out Of An Artist's Dream!
Food Festivals: Italy In November

There are a lot of food festivals conducted in Italy in the month of October and November. Northern and Central Italy is known for its great food and wine related events. It is well-known fact that Italy is known for its scrumptious food and great wine, what will be better than joining these food and wine festival. Make sure to attend the local food festivals if you plan your trip in the month of November. Late September is also a season for grape harvesting which marks the beginning of food and wine festival in town so if you love wine or if you are a foodie, you can plan your Italy trip in November.
Best Time To Visit Italy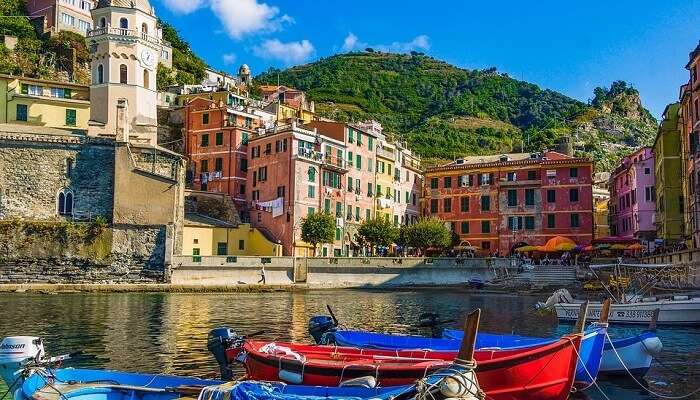 Italy is one of those popular destinations that attracts flocks of tourists all year round. With the weather being pleasant and favorable, Italy welcomes travelers with arms wide open. One of the best months to visit Italy is definitely November. November marks the transitional period for this stunning destination. With summers escaping and winter season taking its sweet time to enter, Italy in November is nothing less than magical.
What to pack: Italy in November
As visiting Italy in November is a little off season so you must be wondering what to pack for Italy in November, the weather is little cold and rainy at this point of time hence it is advisable to carry few layers and warm jackets with you. Packing an umbrella and an extra pair of shoes will always help if you face a rough climate.
 Italian Cuisine: Top 10 Dishes That Let You Taste The Authentic Flavors Of Italy!
Best Places to visit in Italy in November
Although Italy is a beautiful country and every city, every place will have a unique and lifetime experience but here we are listing few places which are not to be missed during your November visit to Italy.
1.The Alps

The Alps are best known for its hiking and skiing sports. Visitors love to visit the Alps in summers to experience hiking and skiing in winters. Due to a little offseason, it witnesses fewer tourists and people can enjoy their experience while spending a lesser amount. Don't forget to visit Val di Mello for a perfect destination to cherish the autumn experience.
2. Cinque Terre

Sometimes a crowded place can spoil the fun of visiting a place which can stand true for Cinque Terre. Mostly on summers this place is so much crowded that it may spoil your experience hence off-season is a perfect time to observe the beauty of this place. As the place is on the coast of the lake, make sure to check the weather forecast before heading to this place as sometime it may have the possibility to witnessing flood and landslides. Better to stay safe and be sure before heading from your home.
 Shopping In Italy 2022: 6 Best Places For The Shopaholics To Indulge In An Extravaganza
3. Sicily

This is a perfect place to experience the beauty of south of Italy in November. South of Italy remains a little warm in the month of November and a good place if you want to soak yourself into sunrays. Visiting beaches and swimming in the beaming sunlight will give you altogether a different experience from the Alps which are covered with snow in November. If time permits, you may also go for Volcano hiking or give a visit to Sicily Countryside.
4. Milan

Milan is a beautiful city and it gets even more beautiful in autumn. Visitors don't like to visit Milan in summers because of heat and humidity but in November the city is as beautiful as it can be. Milan attracts a lot of tourists in autumn as it hosts a lot of events at this time. Visitors can soak themselves in the fashion events, exhibitions, and shows. Make sure to spare some time to visit Milan if you are planning your Italy trip in November as this is one of the few places who beam up most in this time.
Pompeii Ruins: Everything You Need To Know About This Historic Gem In Italy
5. Le Marche

If you want to experience the beach and nature at its best, heading to Le Marche will be a good option for you. This place will offer all the charm of Italian beach and a positive vibe through its amazing and relaxing views. This distant place is perfect to have a long weekend after a long hectic day, give you mind and body a relaxing treat while visiting this place. You will amaze to see the natural beauty and eye catching views. Don't forget to visit wonderful Senigallia beach and Mount Conero to make your experience worth counting.
The Cairngorms National Park: A Scintillating Scottish Experience Amid Nature
Italy is beautiful and its historical monuments, beaches, food, events have always attracted tourists all around the world. Spare some time from your busy lives and plan your next trip to Europe and visit the beautiful country of Italy . We assure you will gain a lifetime of experience and beautiful memories way back to your home.
Frequently Asked Questions About Italy In November
Does it snow in Italy in November?
Italy in November experiences rainfall during the day and the nights can be bitter cold, however it doesn't snow. The temperature in November usually hovers between 8 and 17°C.
How should I dress in Rome in November?
Weather in Rome in November can be a little tricky as the temperature tends to change throughout the day. Hence, it is always better to wear different layers so that one can adjust according to the day. It is better to wear jeans, light shirt, jacket, sweater, extremely comfortable footwear, and a scarf.
Is the Colosseum open in November?
Colosseum in Rome remains open throughout the year except for 25th December and 1st January.
Is November a good month for Italy?
Italy is one destination that one can visit all year long. But if one is seeking to travel the country with lesser tourists, November is the best time to visit. Also, with the summer season just taking off and winters entering, the pleasant weather welcomes travelers with open arms.
Can you see the Colosseum for free?
One can visit the Colosseum for free on the first Sunday of each month.
How many days are good to explore Italy?
A week to 10 days are perfect to explore Italy.
Is food expensive in Italy?
Meal at an inexpensive restaurant in Italy would cost around INR 1100, while at a mid range restaurant, a three course meal might cost around INR 1950.
How is the weather in November in Italy?
Different parts of Italy have different temperatures. Northern Italy: 2-10°C Central Italy: 7-16°C Southern Italy: 13-18°C So, one should pack accordingly when traveling to Italy during the month of November.
---
Looking To Book An International Holiday?
Book memorable holidays on TravelTriangle with 650+ verified travel agents for 65+ domestic and international destinations.
---
People Also Read:
Singapore In November Dubai In November Turkey In November
---