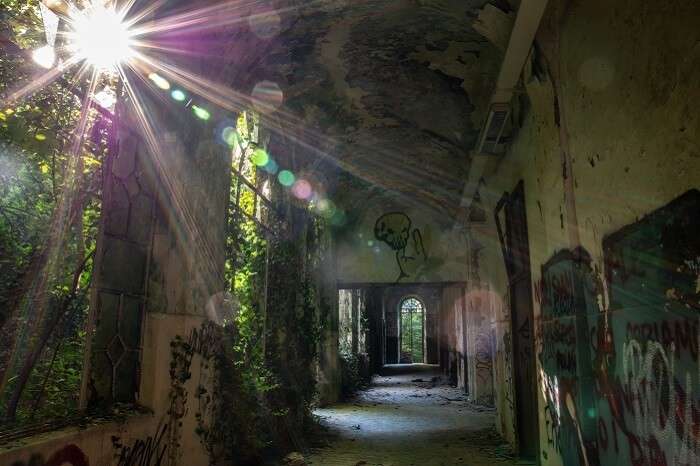 We all admire haunted places, right? The insignificant idea of the supernatural provides adrenaline haste next to none. Few of us may not trust in "haunted places", but the probability of the occurrence of such spots is sufficient to take anybody on their toes. Traveling these places is an astonishing excitement, particularly when you are familiar with the legends and myths enclosing the haunted places in Italy.
New Year is quickly approaching near with each passing day, so what sounder plan to greet the vacation than to pilot a tour through the eeriest, creepiest, and downright haunted places in Sorrento Italy!
9 Most Haunted Places In Italy
Plan a tour any of the suggested wicked haunts to see the other side of calm and peaceful Italy, or avoid visiting here if you are quickly frightened! Whatever be the case, here is the list:
1. Martiri di Otranto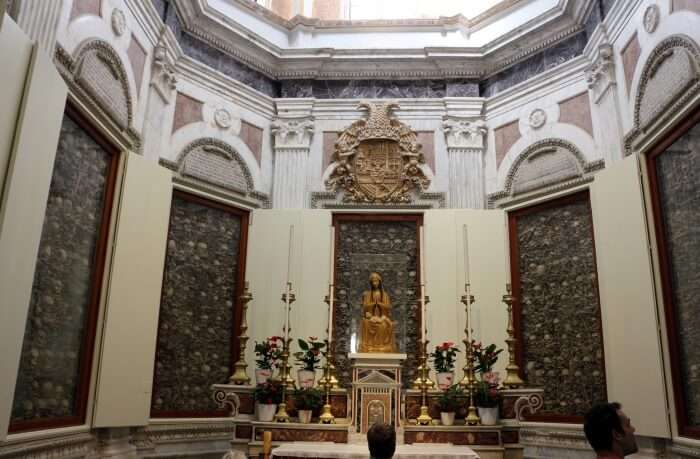 If you get a tour of this unbelievable church constructed in the 11th century by the Normans in Otranto, a city in the Apulia's southernly province, you will notice the exhibition of the bones and skulls of 813 Otranto saints killed while the nefarious Turkish slaughter in 1480 in the Chapel of the Dead (Cappella Mortiri). Displayed as well in glass cabinets back of the shrine is the rock upon which these grisly actions were supposedly played. On the head of that, there's also the wicked tomb suggestive of a prison that travelers can brave.
Must Read: Italy In December 2022: Top 6 Places That Take You Through The Best Of This Winter Paradise!
2. Ca'Dario in Venice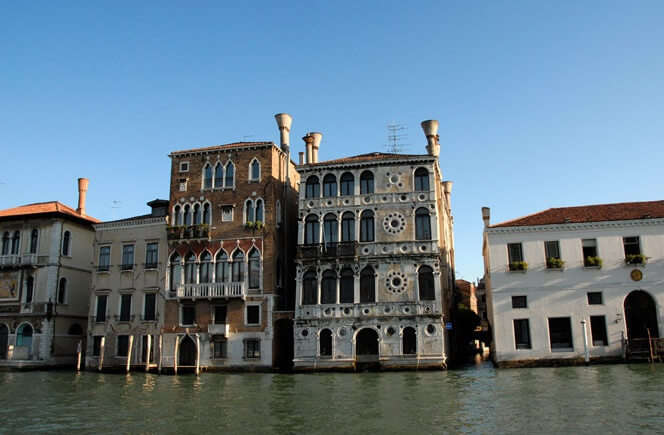 Many suggest Ca'Dario be one of the most haunted places in Italy, and entire Europe as well. Architecturally stunning Ca'Dario is a house on the corner of the Canal Grande; neighbors refer to it as the "house of no return" just due to the mysterious deaths that have happened to the ones who have occupied the house. Constructed in the 15th century, the real owner and architect Giovanni Dario lost his daughter to suicide and son to murder and at the time when they existed in the home. There were two further killings and suicides in Ca'Dario, and the 13 consecutive owners of the house have all mysteriously reached to the death.
3. Capuchin Catacombs in Palermo

Italy has no deficiency of spooky catacombs. The Capuchin Catacombs is a funeral grave off the continent in Palermo, Sicily, and was incipiently intended to assist just the priests of the Capuchin priory. Ultimately, others were permitted to be concealed there, and it transformed into a symbol of status for those granted in. Eight thousand corpses panel the walls, and the bodies are in changing phases of breakdown with some insanely set up in shows. The catacombs are a horror site to visitors, and numerous have alleged to listen to whispering, whistling, and even reversed to a room to discover skeletons rolled into different situations.
Suggested Read: 16 Enchanting Beaches In Italy For An Unforgettable Vacation By The Ocean In 2022
4. Evil Tower, Castello di Poppi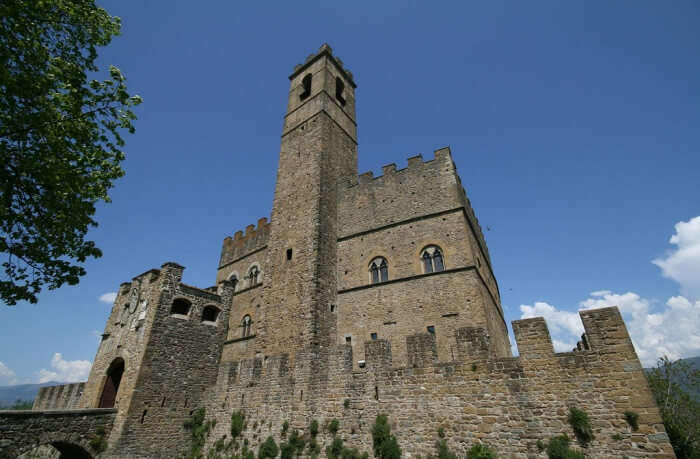 The tower is among the highly rated haunted places to stay in Italy and is eerie when you look at it during the day. Just guess what it would appear like at night. The myth goes that the soul of Matelda, who allegedly murdered her lover after a bedtime of love-making, pervades this spot. It is stated that she was buried in the Evil tower and though her earthly remains were decayed; her soul proceeded to exist on and get its existence observed. Even now, human accepts that they have evolved over the spirit of Matelda in the eerie tower.
Suggested Read: 10 Best Hostels In Italy That Are Perfect For An Affordable Sojourn
5. The Mummies of Ferentillo in Umbria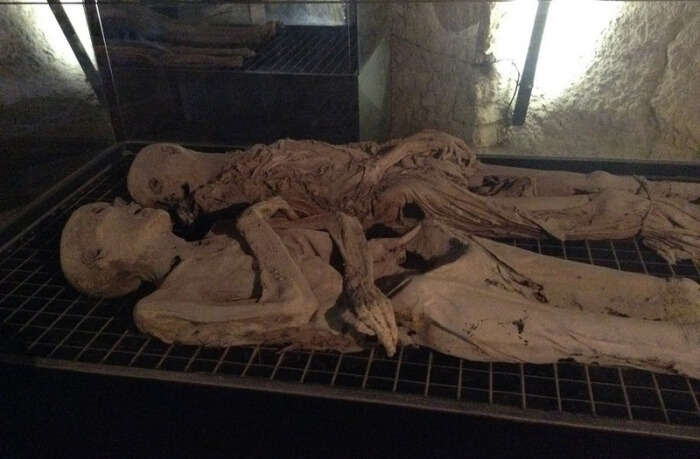 The small city of Ferentillo in southern Umbria has an astonishment beneath the Santo Stefano Church. Bodies concealed there were shielded by a unique microfungus that struck the bodies and rolled them into mummies, few of which are on exhibition in a Museum of the Mummies of Ferentillo in the ground of the church. Few of the bodies yet have beards, hair, and teeth, and some are wearing dresses. Among the bodies on exhibit are a mom with her infant and a lawyer who was killed and his killer.
Suggested Read: 6 Stunning Churches In Italy That Look Straight Out Of An Artist's Dream!
6. The Museum of Purgatory in Rome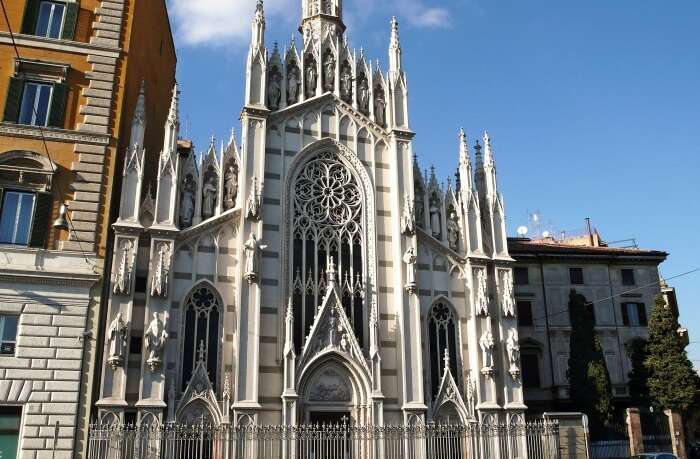 Image Source
In the tiny church of Sacra Cuore Suffragio, so far from Castle Sant'Angelo in the core of Rome, is the single room Museum of Purgatory's Souls. It is recognized as one of the most haunted places in Milan Italy. It implies to have recorded several "occurrences" of souls caught between hell and heaven attempting to attract the consideration of the living to request them for their petitions and assist them to move into paradise. You can see 'proof' of purgatory, such as pictures of trademarks on sleeves and handprints fired onto the sheets of petition books.
7. Witches Village of Triora in Liguria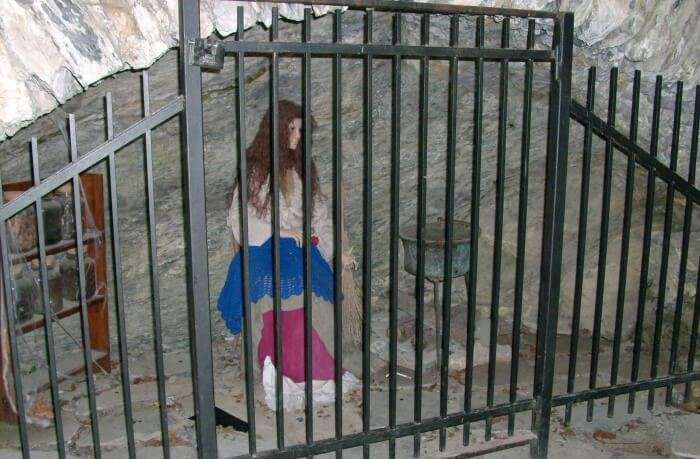 In 1587, in the town of Triora established in Italy's Liguria province, there was hunger that continued over two years. A women's group who gathered at midnight in a spot called the "Cabotina" were charged for it and were challenged of witchcraft (producing storms that destroyed crops, sex with the devil, child-murder, creating toxic spirits, converting themselves into cats in practice to make it easy for them to get into houses, etc.). Witch actions were caught, and 300 females were arrested and investigated. Fifty of them were wounded and a few expired. The Triora museum is devoted to the women who were bothered and killed, and stories of their disclosures are on display.
Suggested Read: Only For 2 Weeks In Italy, These Charming Places Should Be On Your Itinerary!
8. Poveglia in Venice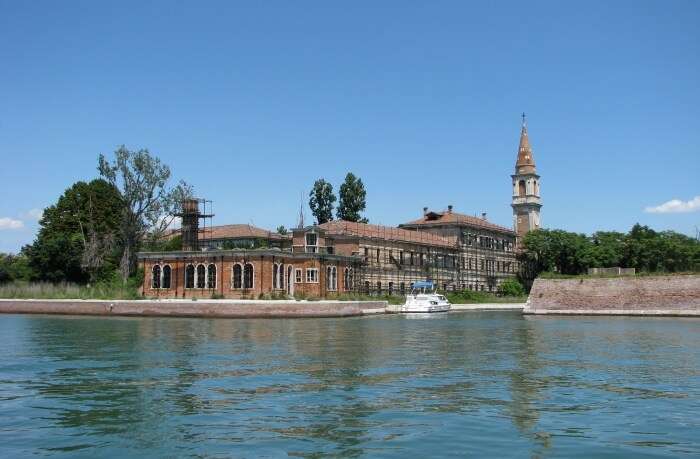 Banned to travelers, and consequently recognized as 'The Forbidden Island,' it's placed in the Venetian lagoon. The well-known legend has it that a ghost (or witch as various assumed) ill-fated the island, blazoning it nevermore to dwell again; and people denied to breathe there. Ultimately, it was adopted as a mass funeral spot during the Black Death and another plague. When boats entering the Lagoon were observed to carry the plague, travelers were detained on Poveglia.
Later, it was shifted into a hospital for the psychologically ill. As the myth goes, a surgeon there butchered patients with experimental treatments. He went crazy himself and died by jumping from a window, but it remains a mystery as to where his body went, as it was never found. Through its documented antiquity, it is concluded that on an average 160,000 humans died on Poveglia, authenticating its standing as one of the most haunted places in Sorrento Italy and also in the entire globe, with the greatest number of deaths per square meter.
9. Medieval Criminal & Torture Museum in Tuscany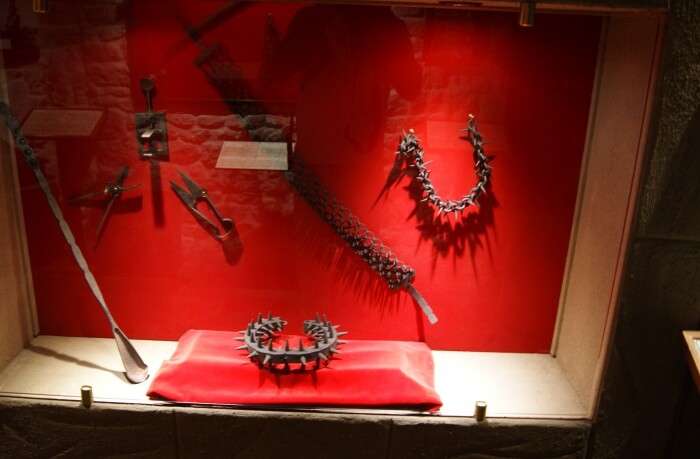 This is by far the most horrifying place in the list of haunted places in Italy. In San Gimignano, a tiny medieval village in Tuscany, there is a Medieval Criminal & Torture Museum, where you can observe tools utilized to torture sufferers during the Roman interrogation. These incorporate tools like Guillotines, Iron Maidens, and torture benches practiced on those regarded Heretics. A few of the usual charges involved practicing promiscuity, homosexuality, Protestantism, and Judaism. The tools used and the display of victims will leave you with a sense of unprecedented horror.
Further Read: Shopping In Italy 2022: 6 Best Places For The Shopaholics To Indulge In An Extravaganza
If you a real horror flick lover with a great passion to visit the haunted place around the world, then do give a try to these most haunted places in Italy. We have pitched a few of the most exotic places that you can choose to tour. Assuring you that this trip to Italy will be among the most memorable one because it is claimed that there is rarely any other place as scary as those are discussed above.
---
Looking To Book An International Holiday?
Book memorable holidays on TravelTriangle with 650+ verified travel agents for 65+ domestic and international destinations.
---