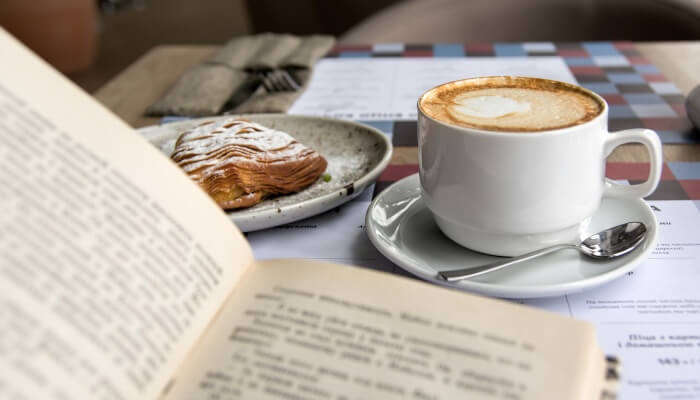 Jacksonville cafes are famous for serving outstanding quality food and delicious varieties of desserts. Bakery items, smoothies, and crunchy toasts served with filling bowls are popular in the place. When traversing Jacksonville do not forget to try one of kind dishes and exceptional coffees from the aesthetic cafes in Jacksonville. Here are some of the shortlisted cafes and coffee shops in Jacksonville that surpass in location, ambiance and of course the choice of dishes. Try the below-listed places with your cronies while touring the famous tourist attractions and cherish waves of laughter and giggles as you fill your tummies with yummy goods.
10 Awesome Jacksonville Cafes
Try these cafes when in Jacksonville and amaze your taste buds with the best flavors and varieties of snack items. Jacksonville is filled with a plethora of cafes and coffee shops but the ones listed below are the best ones and you cannot miss out on these while traversing Jacksonville.
1. European Street Cafe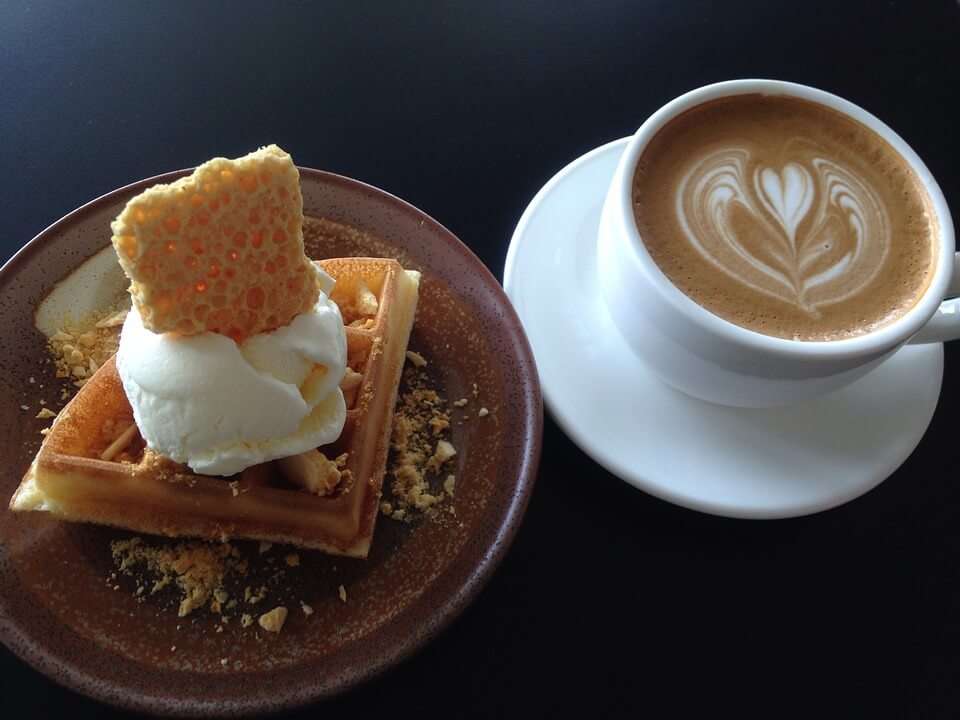 The European Street cafe is suitable for all kinds of visitors. Excels both in quality and quantity the place is favored by the majority of the natives. European Street Cafe is not confined within just crunchy bites and various bakery items, rather here you'll find all categories from breakfast to supper. While traversing Jacksonville, stop by one of the best cafes in Jacksonville and try the luscious dishes from its exclusive menus card. The place also holds the title of excellence amongst all the Jacksonville cafes.
Cuisines: Cafe, Vegan options, Gluten free options, Vegetarian food available
Location: 992 Beach Blvd., Jacksonville Beach, FL 32250
Must Read: 7 Beaches Near Jacksonville That Will Wash Away All Your Blues In A Jiffy!
2. Secret Garden Cafe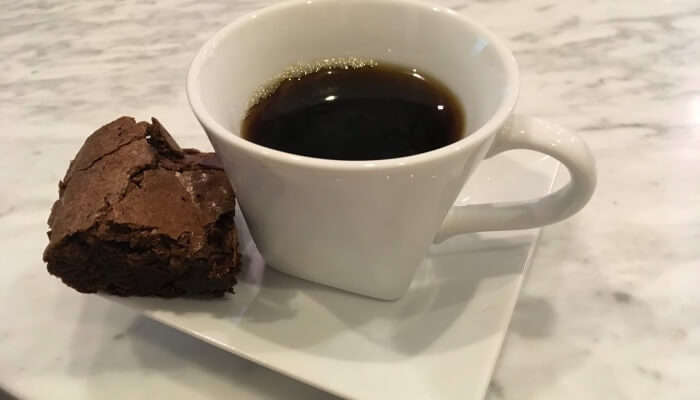 This cafe is popular for serving a wholesome breakfast that is filled with diverse dishes and of course yummy delights. The Fried green tomato salad is recommended by many. When near Jacksonville beach, stop by at one of the most happening cafes in Jacksonville and try the scrummy varieties of munchies, delicacies. It is a good place for quick bites and the fine selection of coffee awaits.
Cuisines: American, Cafe
Location: 798 3rd St S, Jacksonville Beach, FL 32250-6628
3. Another Broken Egg Cafe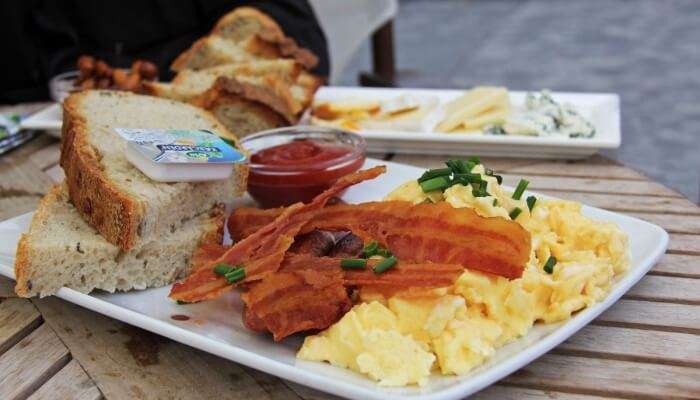 Brimming with mouth-watering bowls, plates, egg platters, spongy waffles and filling desserts. The place has a friendly ambiance and heads up to all those who love to drink, as this is one of the few amongst many amazing cafes in Jacksonville, Florida which serves alcohol. The beignets and shrimps will give you a foodgasm once you see this cafe's style of presenting it. Each and every dish has a pinch of uniqueness and chef's magic which cannot be relished anywhere but at one of these magnificent Jacksonville cafes.
Cuisine: American, cafe
Location: 2230 3rd St S, Jacksonville Beach, FL 32250-4021
Suggested Read: Jacksonville Wildlife: Your Personal Guide To Know More About This Land
4. First Watch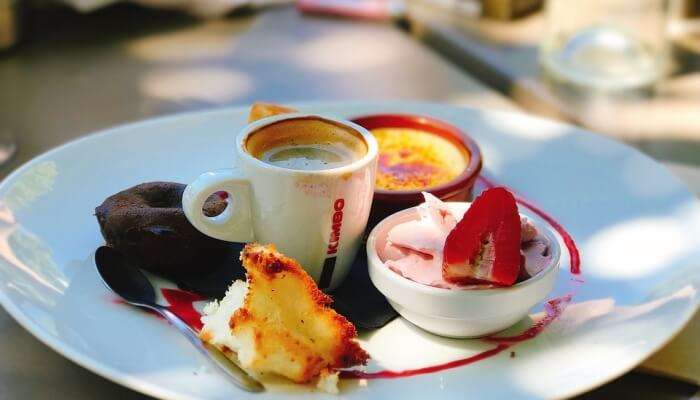 The menu cards are a bit pricey, but once your meals are served you'll feel it's definitely worth them. First Watch as an outstanding cafe that serves you the best omelets, portions of bacon and roasted tomatoes. Stop by and relish the fresh juices and amazing varieties of desserts and delicacies at one of the best cafes in Jacksonville.
Cuisines: American, Cafe, healthy
Location: 544 Marsh Landing Pkwy # 4, South Beach Center, Jacksonville Beach, FL 32250-585
5. Pie Heaven Bakery Cafe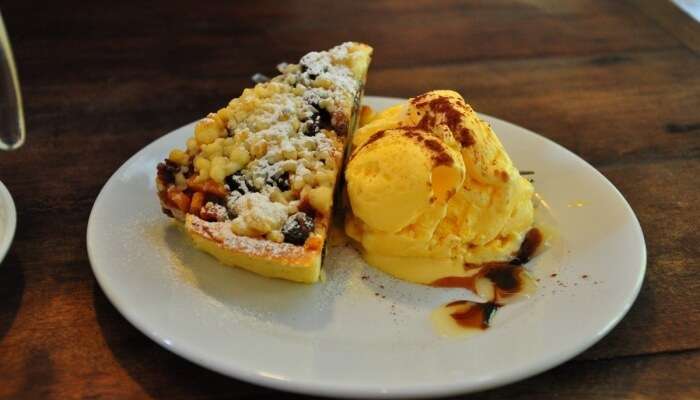 As the name is self-explanatory, the Pie Heaven Bakery cafe is undoubtedly the most favored Jacksonville cafes for bakeries, delicacies, and creamy desserts. Stop by at this cafe to savor the various sorts of pie and one of a kind desserts which are the specialties of this renowned bakery place. Try the spongy and equally crunchy cakes paired with yummy coffees as you traverse Jacksonville. Although the place excels in serving desserts still it is adored by many travelers and if you are a foodie then you ought to try this place.
Cuisine: America, cafe
Location: 1980 Mayport Rd, Atlantic Beach, FL 32233, USA
Suggested Read: 7 Lively Jacksonville Festivals You Must Attend During Your Trip To Florida
6. Beach Diner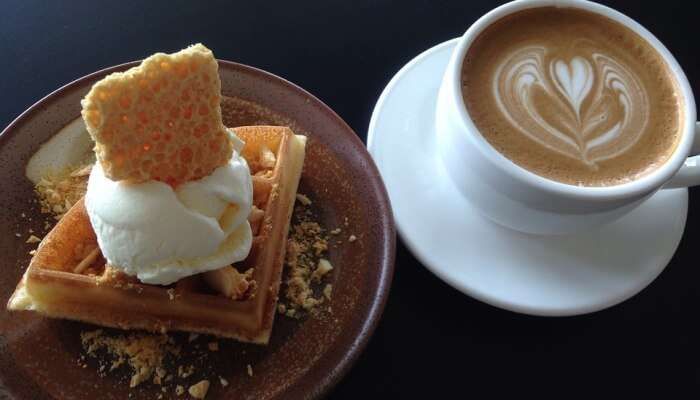 A local favorite place, which serves many options for vegetarians and those who wish to attain gluten-free items then this cafe suffices it all.. With a picture-perfect backdrop, this is one of the best cafes in Jacksonville that offers amazing dishes and breathtaking views. Located in a tourist-friendly place the cafe witnesses may holidaymakers relishing its delighting varieties and crunchy bites.
Cuisine: American, Cafe, Diner
Location: 1965 San Marco Blvd, Jacksonville, FL 32207, USA
Suggested Read: 6 Places Near Jacksonville That You Ought To Visit On Your Florida Trip
7. The Coffee Grinder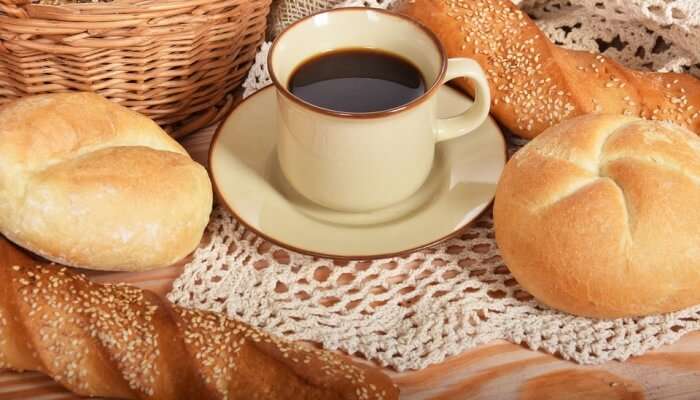 This is one of the finest coffee shops in Jacksonville for those aspiring to sip the flavored and aromatic coffee. Not just coffees, the place also serves a wide range of soft drinks and hard drinks and thus all kinds of guests are seen hanging out here. It houses a Dj which altogether gives this coffee place a clubby vibe, therefore many natives call this place a funky cafe. When in Jacksonville this is a perfect place to spend quality time with your loved ones.
Location: 9834 Old Baymeadows Rd, Jacksonville, FL 32256, USA
Suggested Read: 11 Halloween Parties In USA You Should Attend To Shake Things Up
8. The Brick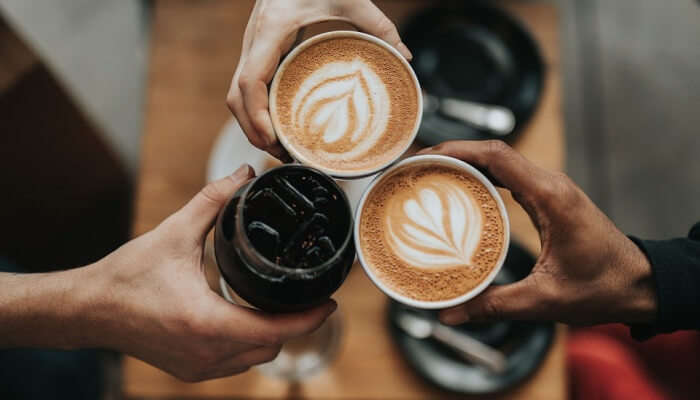 A cozy place, the walls are bricked with warmth and red colors. The brick is one of the happening coffee shops in Jacksonville where you can trace varieties of espressos, cappuccinos, and lattes. For those wanting to eat here can try hot dogs and sandwiches, they are spiced with juicy sauces and fresh veggies. Moreover, the breakfast varieties are to die for, so if you stop by during the breakfast hours then the breakfast specialties are the most recommended.
Location: 214 N Hogan St, Jacksonville, FL 32202, USA
9. Aroma Corner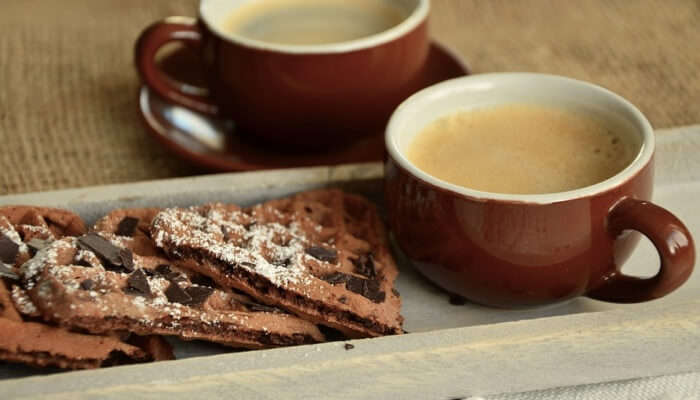 The place faces a huge chunk of humans during the weekends, as it is a favorite place of many natives living nearby. So while in Jacksonville try to avoid the weekends if you don't wish to interact with the natives. But this place demands a visit as smoothies and other dairy items are utterly fulfilling and delicious.
Location: 11757 Beach Blvd, Jacksonville, FL 32246, USA
Suggested Read: 5 Romantic Places In Jacksonville To Shower Your Partner With Love And Romance
10. Chamblin's Uptown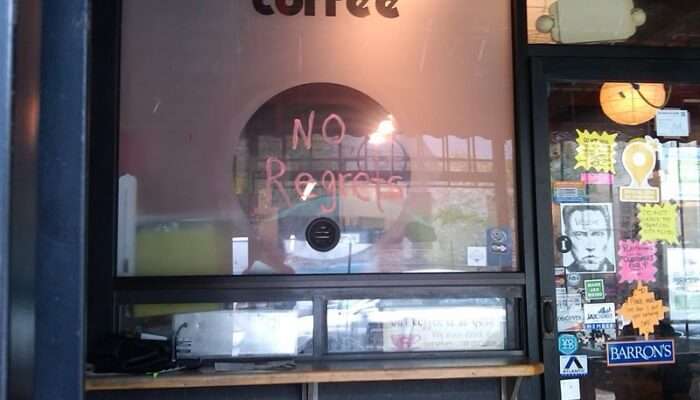 Stop by at this for yummy and warm cup of coffee and pair it with veggie wraps. Even the cinnamon apple cider is tasty. The place is voted as one of the nicest coffee shops in Jacksonville so if you are a coffee lover and love to try a fine selection of coffees then this is the place for you. The ambiance breathes coffee and is highly aesthetic.
Location: 215 N Laura St, Jacksonville, FL 32202, USA
Further Read: 10 Hot Springs In USA Which Will Give You Relaxing Spa Like Experience Amidst The Nature!
Tempted yet? Well go on and try these aromatic Jacksonville cafes with your cronies and treat yourself with the creamiest smoothies and finger-licking food items. The ones listed above are the best cafes in Jacksonville which you can't miss if you are a foodie. Hurry now to book your trip to the US and get set to relish the best American delights at the listed cafes.
People Also Read
Austin Cafes New York Cafes Cafes In Mexico
Comments
comments