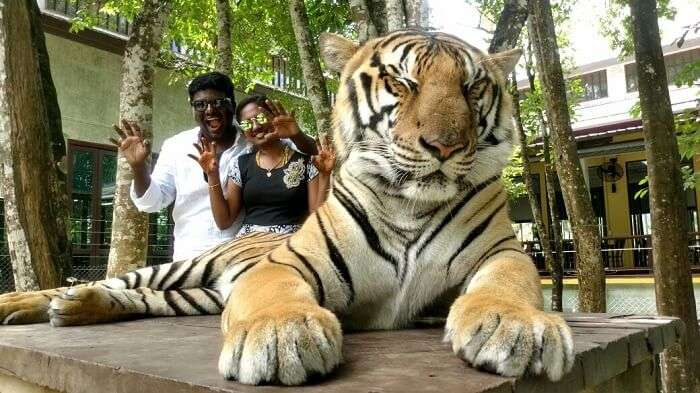 Jegan Nathan talks about his amazing Thailand honeymoon holiday. He elaborates on the beauty of the country, the many activities it offered, and the peace of mind and luxury it gave them. He booked Thailand honeymoon tour package from TravelTriangle for INR 2,14,833 and it included their flights, hotels, transfers, sightseeing, and activities. Let us hear their story!
Thailand proved to be an ideal destination for my honeymoon. It was highly recommended by both my friends and family and post our honeymoon, I heartily agreed with them all.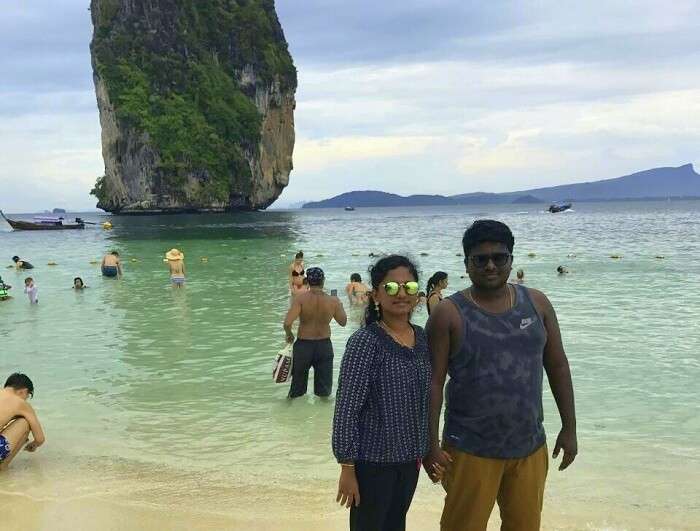 Regarding our trip, once we were sorted with the destination, I began searching for a perfect Thailand honeymoon package that would meet all our requirements. And fortunately, during my search on the internet, I came across TravelTriangle.
I posted a query on their website and soon received a call for the same. After understanding my needs, the travel representative then connected me to various other travel agents for best quotes and itinerary. I selected the best one from travel agent "Sumuk International Travels" and was now all sorted when it came to our honeymoon.
Day 1: Phuket – Witnessing the luxury in Thailand
Our wedding was a grand affair and so was the start of our trip. We boarded our flight to Thailand from Chennai and upon our arrival were transferred to our hotel in Phuket – Le Meridien.
This was a beautiful luxurious property and after our check in, we decided to spend our rest of the time here only. In the evening, we visited the private beach of the hotel and then chilled at our private pool in the room. It was a beautiful experience, soaking in the tropical goodness and enjoying our time in leisure.
Day 2: Phuket – A mesmerizing island tour that we will never forget!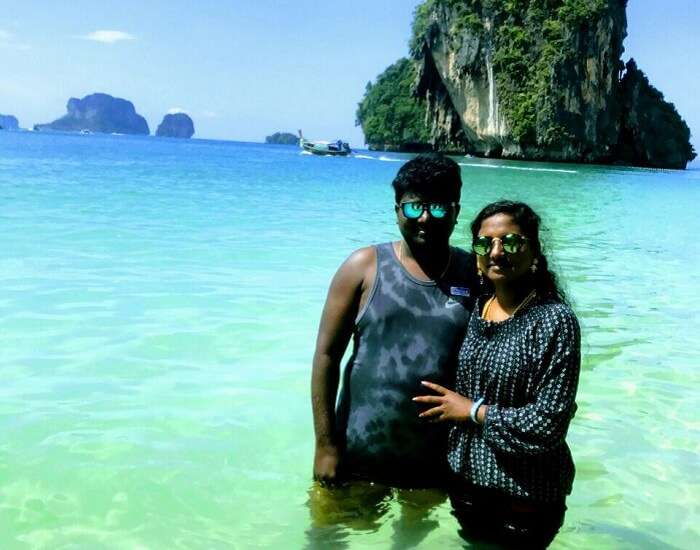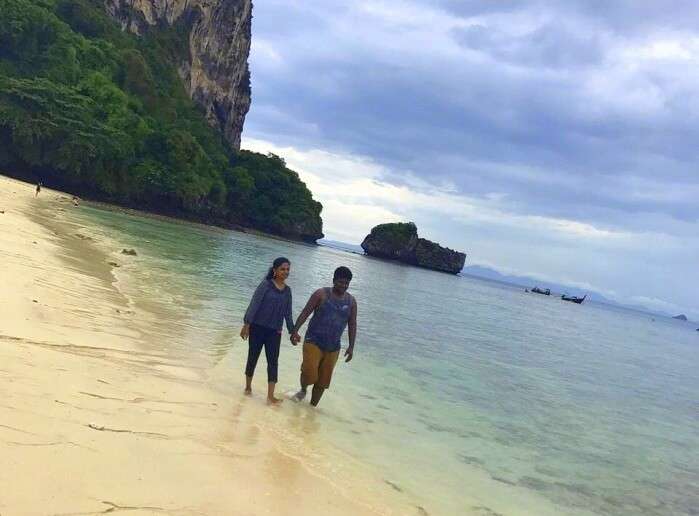 53 Tourist Places In Thailand In 2022 That You May Have Ignored Before
Post breakfast in the morning, we proceeded for an island tour and it was a splendid experience. Each island had its own charm and the views appeared straight out of a picture book. The boat took us to each island one by one and every island was a unique in and incredibly beautiful in its own way.
Post the island tour, we returned to our hotel for dinner.
Day 3: Tiger Kingdom, Phuket Bird Park, and unlimited fun!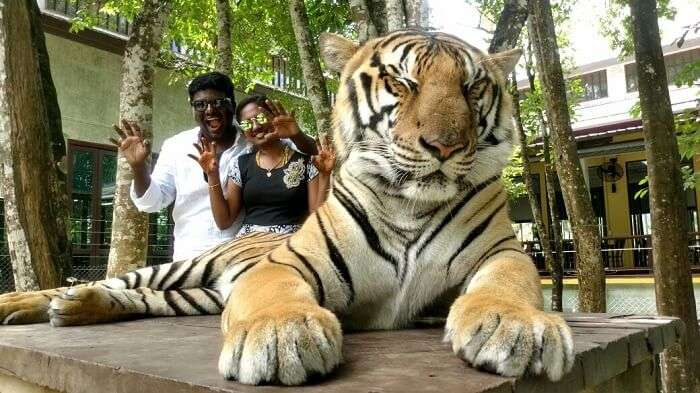 This was the day we were supposed to go to Phi Phi island but we canceled it and opted for the "Tiger Kingdom" and "Bird Park" instead.
Tiger Kingdom was a feast for our eyes and we loved our time here. It was enchanting to see the royal beasts in their full glory. Being so close to them was really thrilling and we enjoyed every bit of our time here.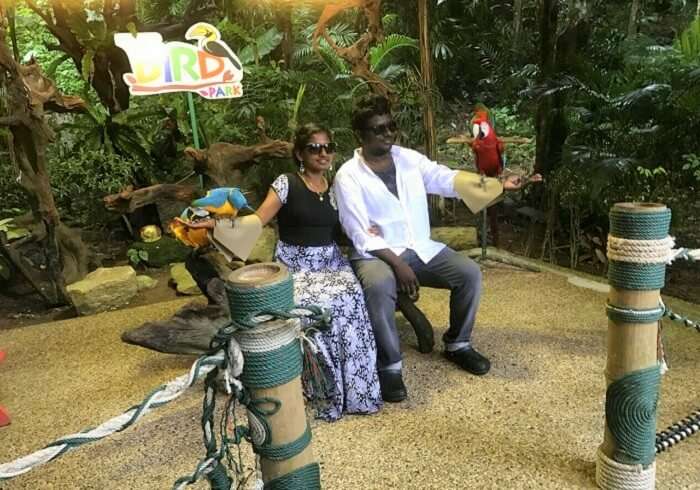 Next was the Phuket Bird Park which was once again a very entertaining and interesting experience for us. Apart from seeing the bird show, we also had an interactive session with many exotic and beautiful birds.
Overall, the day was well spent and post the bird park, we returned to our hotel for a comfortable stay.
Day 4: Koh Samui – Hello again, luxury!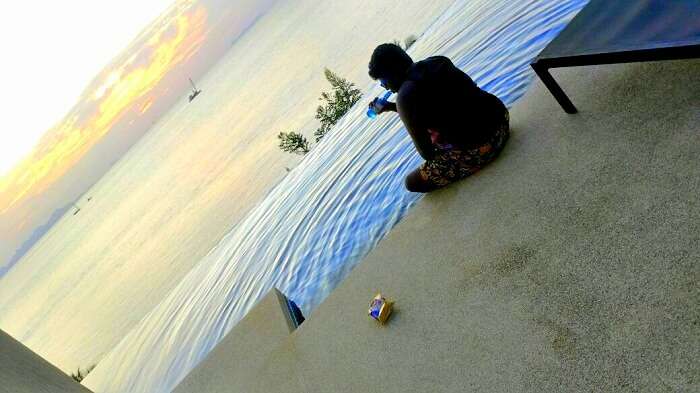 15 Best Beaches In Thailand You Need To Visit Right Now
In the morning after breakfast, we checked out of our hotel and were transferred to Koh Samui. Our hotel booked here was "Conrad Koh Samui" and it was a beautiful beach facing property.
Everything here was super luxury and we had a great soaking all of it during the whole day!
Day 5: Koh Samui – The mesmerizing underwater sea walk experience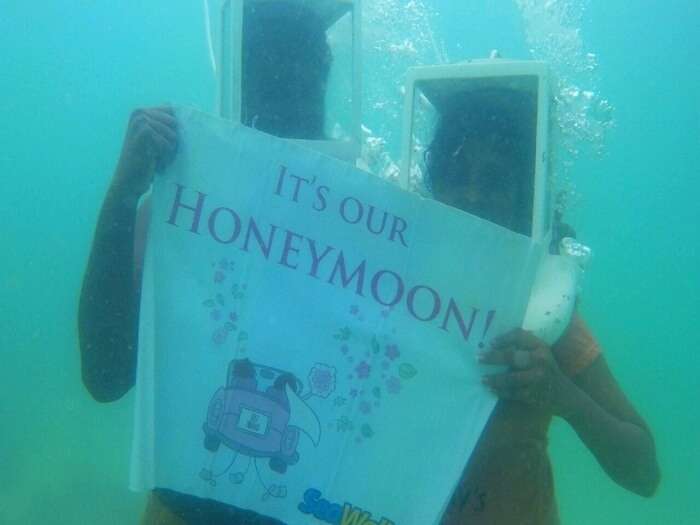 This day in the morning, we got ready and proceeded for the Underwater Sea Walk. Once again, we had a blast doing the activity and loved how everything underwater looked so surreal.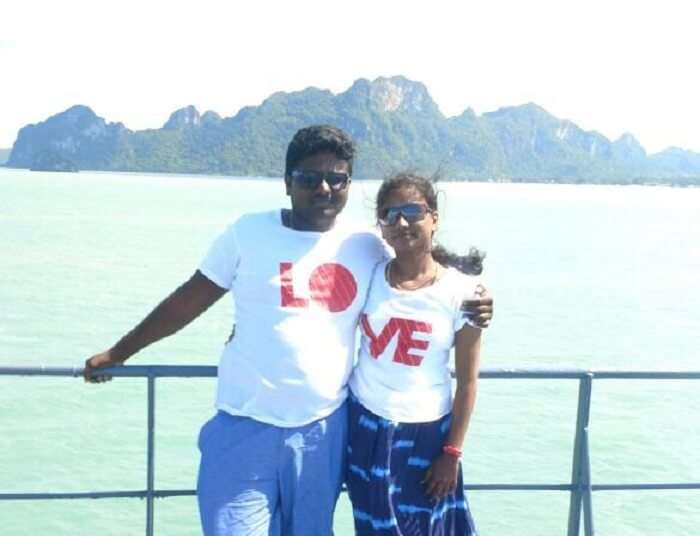 The next part of the day was scheduled for city tour but we canceled since we wanted to spend all of our time in the super luxurious and amazing resort! And mind you, it was a good decision.
Day 6: Thailand, you will be missed!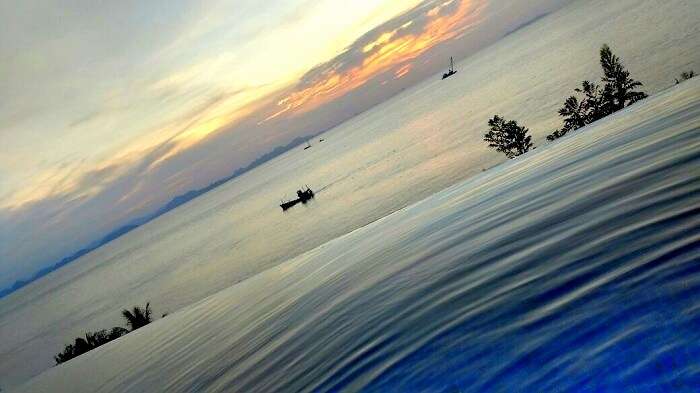 24 Exotic Places To Visit In Thailand For Honeymoon In 2022
This was our last day and after breakfast, we checked out of the resort. We visited a Buddha temple before heading to the airport. Our trip had ended.
Thailand was a very special experience for my wife and I. It was a holiday that offered us a perfect mix of leisure, luxury, and fun. Unlike others, we chose comfort over much of sightseeing for we wanted to relax in the best way possible, and it paid off. Thailand was a delight and we will always cherish the memories we made here.
High Points: Island tour, Tiger Kingdom, Phuket Bird Park, Conrad Hotel in Koh Samui, Underwater Sea Walk and everything else!
Low Points: None at all – 10/10 trip!
Tips for travelers: When in Koh Samui, stay at Conrad Koh Samui for the best holiday experience ever!
Witness the best of nature and luxury on your honeymoon! Visit Thailand for a mesmerizing romantic experience!