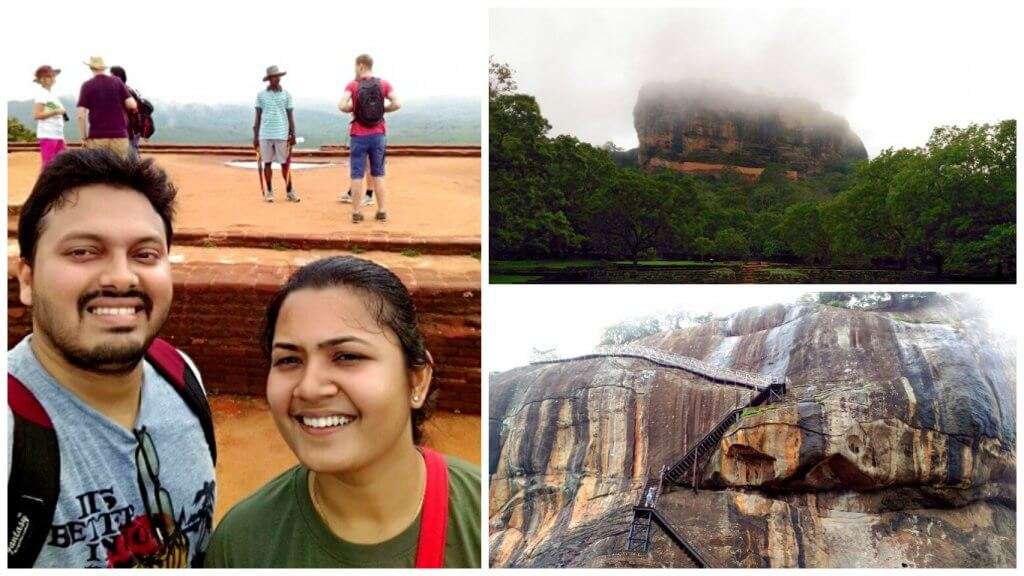 A drive around the unexplored beauty and wilderness of Sri Lanka unraveled a memorable week spent in Sri Lanka. Read the endearing account of Karthik on a romantic trip to Sri Lanka that left him in complete admiration of the emerald island. Their trip cost them a total of INR 60,000 which included their transfers, accommodation, sightseeing, and breakfast.
Once I made a decision on traveling to Sri Lanka, I had just the company in mind who would help me plan it all. After planning a memorable honeymoon to Andaman a couple of years ago, I was counting on TravelTriangle on creating an unforgettable romantic trip to Sri Lanka.
After putting in a query on their website, I got a call from their travel representative. After getting to know my requirements for this trip, Riyaz from TravelTriangle connected me to multiple agents providing various offers on a package to Sri Lanka. I opted for the best deal given to me by 'Visit Sri Lanka' agency.
Another adventure, courtesy a travel specialist, was in store for us. I got in all the places I wanted, with an eye to explore Sri Lanka's beauty and varied landscapes to the fullest.
Day 1: Discovering the Routes of Colombo
After taking our flight from Chennai, we landed in Colombo at 5 am. As the airport was 50 km from city, we rested in a hotel near the airport. After having breakfast, we checked out and went to Colombo city at noon. Once we dropped our bags in the next hotel, we began with sightseeing.
The afternoon began auspiciously at Gangarama Temple and then ultimately we covered the Independence Square, and market areas of Colombo. We arrived back at the hotel at 7 pm and rested for the night.
Day 2: Bathing and feeding elephants
The next morning, we checked out at 6.30am and headed towards Dambulla. On our way we stopped at the lovely Pinnawala elephant orphanage. Spent a few hours there. A unique sanctuary where one could meet and feed elephants, and see the elephants bathing in a river that runs through the camp.
Later on, once the big boys were all spick and span, we went for an elephant ride. Next up we drove to Dambulla. We reached at 2.30pm and had a delicious meal. Post lunch, we visited the Dambulla Cave Temple, a cave temple of sleeping Buddha which was a brilliant site to sit and pray. We checked into the hotel in Dambulla at 7 pm and called it a night.
Jaswanth's Adventure Trip to Sri Lanka Will Make You Fall In Love With The Emerald Island
Day 3: Climbing up a thousand steps
As we got up the next day, surprisingly, to some sunshine, we started our 45 min drive to Sigiriya Rock Fortress. Seeing a kingdom that was built atop a massive rock, more than a thousand years ago, was absolutely fascinating. We climbed the daunting 1400 steps to reach the top of the rock fortress. The view from the top of the entire jungle was epic.
We arrived back at the hotel from Sigiriya and checked out at 11 am. Our next destination was Kandy. On our way, we visited Matale Spice Gardens where we got an ayurvedic body massage. Post lunch, we arrived in Kandy and checked into the hotel. We decided to explore the city by visiting the Temple of Tooth Relic. In the evening, we drove around the romantic Kandy Lake in the centre of the city. We had dinner at one of the many good places to eat around that lake. Post dinner, we returned to the hotel and retired for the night.
Day 4: Aromatic tea in Sri Lanka
The next morning, after breakfast, we checked out and drove to Nuwara Eliya. On the way to Nuwara Eliya, we visited tea gardens and a tea factory. We were shown the manufacturing of one of the world's best tea.
We were welcomed in Nuwara Eliya by a blanket of cloud and mist. I would describe Nuwara Eliya as a charming hill station with lovely hills and a lot of gardens. We checked into the hotel and immediately proceeded to visit the Seetha Amman temple, believed to be the place where Goddess Sita was kept. In the evening, we explored the city and enjoyed its climate in the central city garden.
Day 5: Safari in Yala National Park
The next day, we checked out of Nuwara Eliya and were driven to Yala National Park. On the way, we stopped for a while at Ravana Falls. We checked into a small town hotel near the park called Tissa in the afternoon.
We got ready for a jeep safari at 3 pm where we saw leopards, elephants, and deer. We were very lucky as leopard spotting in Yala can be pretty random. Even the jeep drivers who drive in daily got to see them after 2 weeks. Post the safari, we returned to the hotel and called it a night.
Day 6: Breaching the Galle Fort
Perfect Family Bonding On A 9 Day Trip To Sri Lanka
The morning began with blessings from the Kataragama Temple. Afterwards, we drove to Galle. The city happens to be inside the walls of the Galle Fort. We spent few hours at the Fort admiring the beautiful architecture. Later on, we drove to the Hikkaduwa beach where we decided to relax, sip on coconut water, and enjoy the pristine beach. It got cloudy and dark at 5 pm, so we drove to our hotel in Bentota which was 2 hours from Galle and rested for the night.
Day 7: Cruising in Madu River
After breakfast, we went for a boat ride in the Madu River. The river has different islets, where they have cinnamon, other spice gardens, and temples. We wound up the tour with fish foot therapy. The therapy was relaxing and something unique.
At noon, we headed towards the Bentota beach. The beach is famous for adventure activities so we took part in the thrill of watersports like para sailing, jet skiing, banana boat ride. We got free by 3 pm. We returned to the hotel to rest for a while. As it turned out, it started raining heavily and we couldn't go anywhere else for the day.
Day 8: Captivating Colombo
After breakfast, we checked out and drove to Colombo. We started the day by visiting Galle Face beach followed by the local markets famous for jewellery, spices etc. Moving on we caught a glimpse of the architecture in Colombo by seeing Municipal Building, Army headquarters, and the Premadasa cricket stadium. The tour was over at 5 and we reached the airport early at 6 pm because it was about to rain.
With a few hours to kill before we fly back, my wife and I looked back at some of our best pictures of the trip. We realized quickly how diversely beautiful and dynamic Sri Lanka is. The country may be tiny in size, but is blessed with some really gorgeous places for everyone to see.
High points:
A well maintained country that resonates peace and harmony.
Tips to travelers:
Carry plenty of cash. Indian money can be easily exchanged at a lot of shops.
Witness the variety of beaches, forests, and temples. Book a trip to Sri Lanka and bask in the everlasting beauty of the emerald Island.