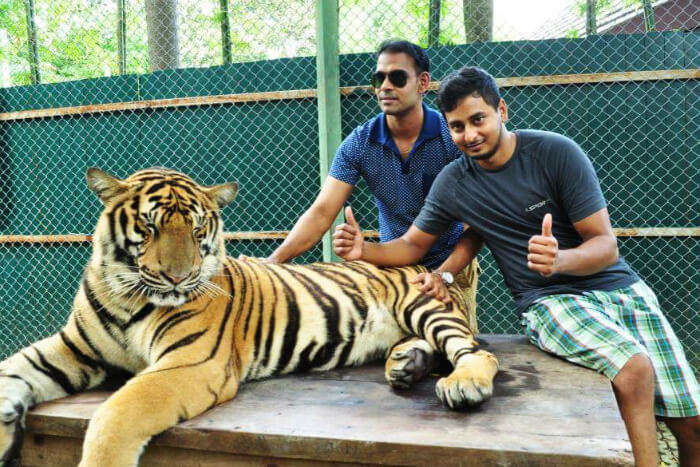 Traveling for Karthik had always been about exploring new dimensions in other parts of the globe, be it in terms of food, culture, geography, or people. So just when the time was right, he and his best friend booked themselves a 4 nights 5 days Thailand tour package from TravelTriangle that included their accommodation, meals (breakfast), and sightseeing.
Trip type: Two best friends looking for some fun & thrill
Duration: 4 night 5 days
Budget: INR 69,000/-
Destination: Thailand
Inclusions: Accommodation, meals (breakfast), sightseeing, and a range of adventurous activities
We both have one goal for life: Hit the world before you hit your 40's. No matter how busy our work keeps us, we always find time to travel. We've been to New Zealand, Singapore, UK, and Bangkok among other nations. This time, we wanted to experience that fun vibe of Thailand that draws youngsters here.
We were looking for packages online and stumbled upon TravelTriangle, which offered great deals and packages within the budget we had drawn out for ourselves. We were a little sceptical about it at first, but when we sent in a trip query and got a call from Harish, their representative, his friendly attitude and knowledge made our worries disappear.
Out of the four agent options we got, we closed the deal with My Travel Calendar as we had already decided as to how our trip would pan out and and in accordance with that, their itinerary was bang on! We made a few customisations and the agent readily put them in place each time. Days after a smooth booking and payment process, we were sitting in a plane looking forward to spending some awesome time in Thailand!
---
Thailand Holiday Packages On TravelTriangle
Experience thrilling adventure sports, enjoy Thai cuisines, or pamper yourself with a relaxing spa. Book Thailand holiday packages on TravelTriangle and enjoy the beauty of the beaches of Krabi, Phuket, and Ko Samui.
---
Day 1 | Phuket: Stepping into the Land of Smiles and taking selfies with the most ferocious of tigers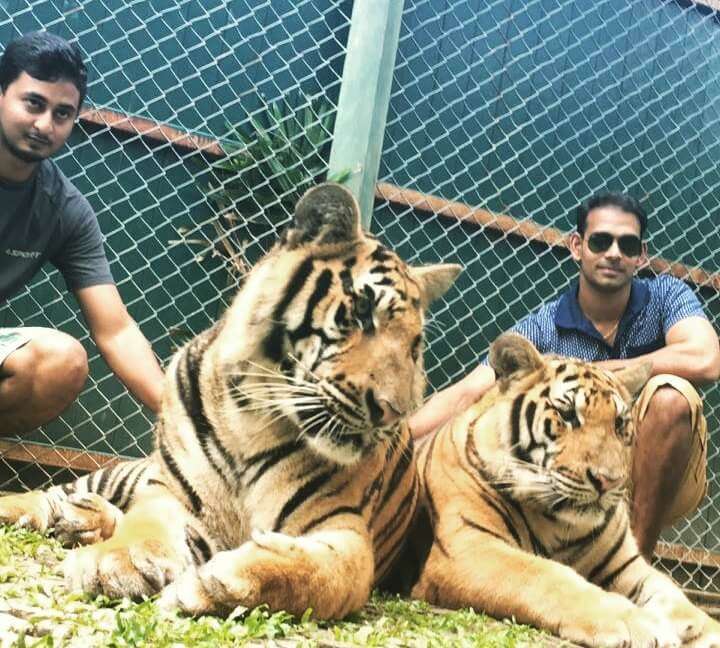 Once our flight had landed, we collected our luggage and exited the airport. We availed Tiger Kingdom's free cab service and booked a cab to our hotel- Jiraporn Hill Resort, where our driver already awaited us. We checked into our hotel and freshened up. As per our itinerary, we had the liberty to spend the first day in Phuket on our own so we chose to explore Tiger Kingdom. He took us to Tiger Kingdom and sprayed some perfume over us to help mask our smell. In the cab, I made all kinds of efforts to explain to the driver that we needed him to drop us to our hotel later. He kept nodding without understanding while my friend just enjoyed our rather amusing conversation.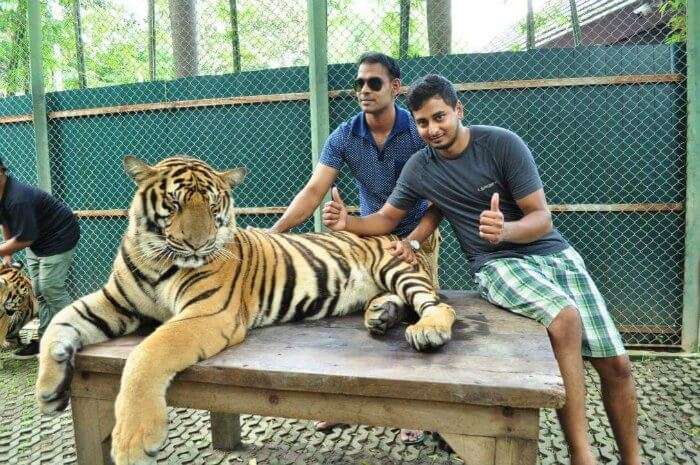 Once we were in, we were taken inside a cage where we found ourselves facing 4 fully grown tigers! The guide explained to us how to make sure we were safe, and we had a great time taking selfies with those majestic beats right behind us. We even touched them, though with shaking hands and our hearts in our mouth, but we would remember that rare moment that only few get experience for the rest of our lives. We were rather tired after our jetlag, but our visit here totally made up for it. The experience we had here was worth every penny.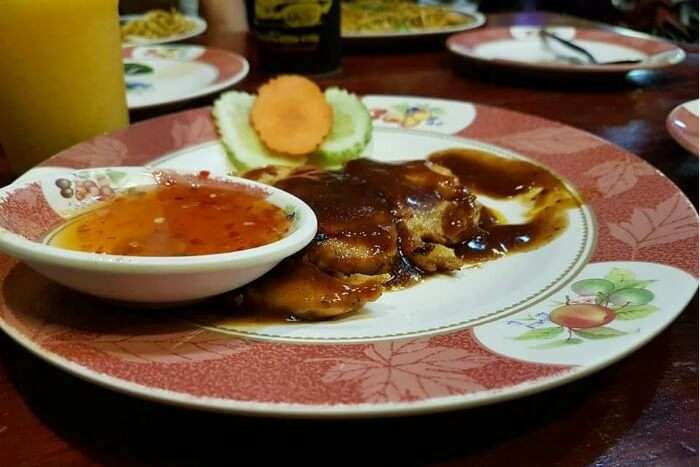 Krabi Vs Phuket: Which Exotic Destination Fits Your Holiday Plans For 2022?
When we go out, we saw that our driver had left and realised he hadn't understood my directions after all. We started howling with laughter at our embarrassing, yet funny situation and called another cab to get back to our hotel once we were back to our senses.
Day 2 | Phuket: Witnessing a vibrant play of colours under the sea and gorging on the finest of Thai cuisines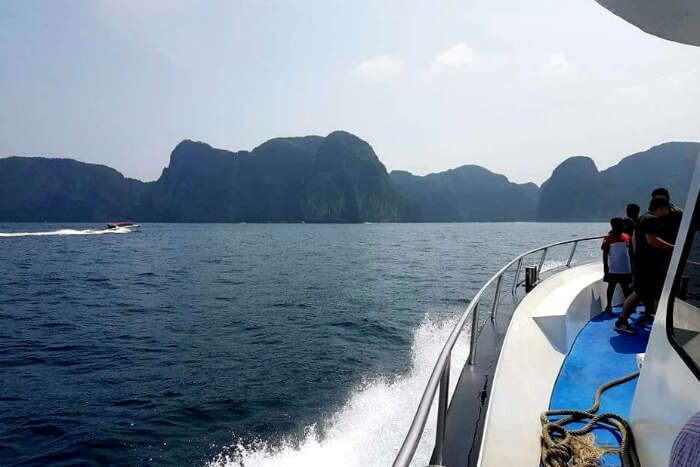 After breakfast, we proceeded for snorkeling. We waited for what seemed like ages in the scorching heat for our turn. But it was worth it as the experience of witnessing beautiful corals and peculiar looking creatures under the sea was awesome. Then we were just wandered about in the noisy, crowded market of Phuket brimming with tourists. We had lunch here and decided to spend some time on the beach next, basking in the sun lying on the lovely golden sand and admiring the beauty of Nature's architecture right before us. Once back at the hotel, we decided to add something memorable to our night.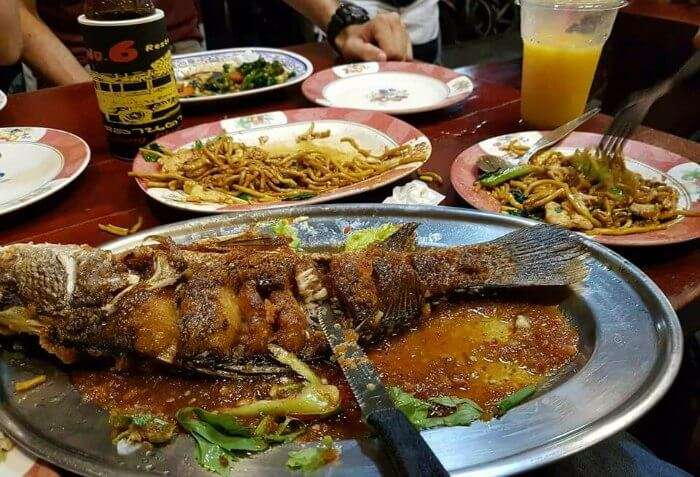 We went to No.6 Restaurant and only managed to find a seat after an hour of waiting in the queue, but the amazing Thai food they served us was worth the wait! A lot of attractive women came to us and tried to persuade us to get a Thai massage, but we politely refused and they went away. We had a great end to a rather tiring day.
Day 3 | Krabi: Being heartily welcomed in this tranquil city and treating our taste buds to the most delectable of Thai street food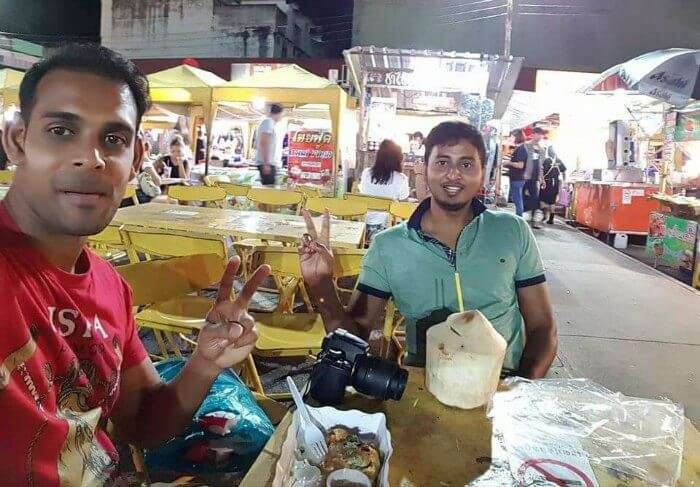 We left Phuket halfheartedly and took a cab to Krabi, our next destination. After reaching Krabi, we checked into our resort and enjoyed a great lunch once we had freshened up. We found Krabi to be much more calm and peaceful as compared to Phuket. We had a quick nap and headed to Krabi town where I totally fell in love with Krabi Weekend Market with its amazing array of food and all sorts of delectable Thai cuisines.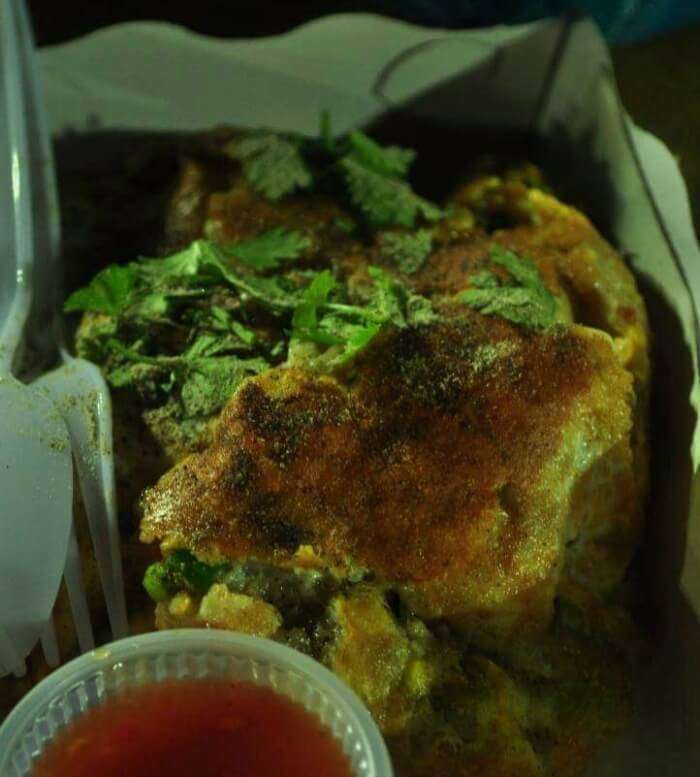 New Year Party In Thailand (2022): 17 Top Venues & Events
One should go here empty stomach to be able to taste as many varieties of food as possible. We spent the entire day here and then returned to our hotel in time for dinner.
Day 4 | Krabi: Driving around the enchanting town of Krabi & kayaking over the azure sea amidst peculiar looking rocks & caves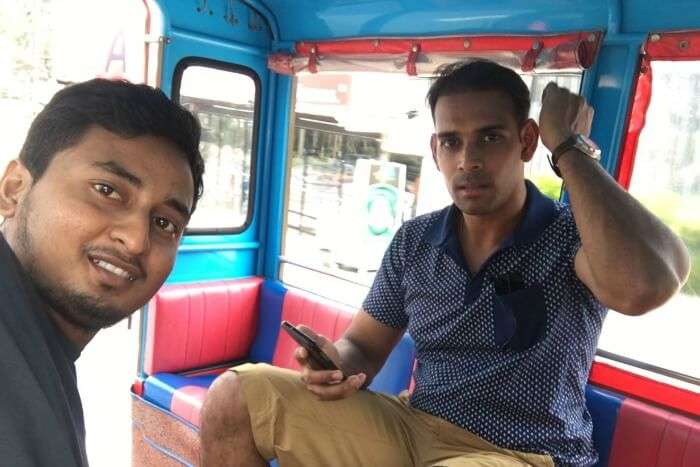 We had our breakfast and went down to the lobby where our cab apparently was waiting for us. On coming down we saw a Tuk Tuk instead. We were taken by surprise at first, but when the tour started, we realised there couldn't have been a better mode of transport to let us witness the breathtaking sights of our the places we passed. We got so lost in the beauty that we forgot to take pictures!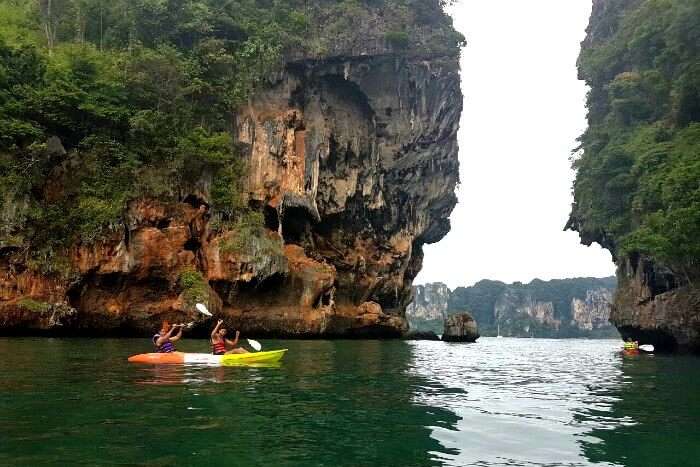 We then met our guide named Bang and commenced our 4 Island Tour. Our knowledgeable guide Bang took us around on a long tail boat and let us explore the charm of the these islands to the fullest. The weather here was simply amazing and the sights I encountered left me gasping for breath. We kayaking for the first time in our lives and it was an extraordinarily memorable experience for us.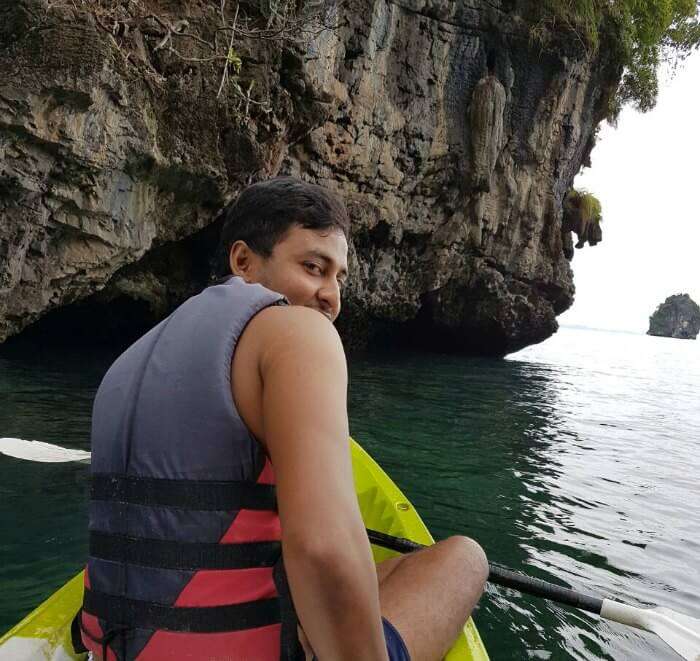 15 Best Beaches In Thailand You Need To Visit Right Now
Next, we went snorkeling, which turned out to be a better experience here than in Phuket.
Day 5 | Krabi: Indulging in a sensational Thai massage therapy and bagging traditional Thai goodies before heading home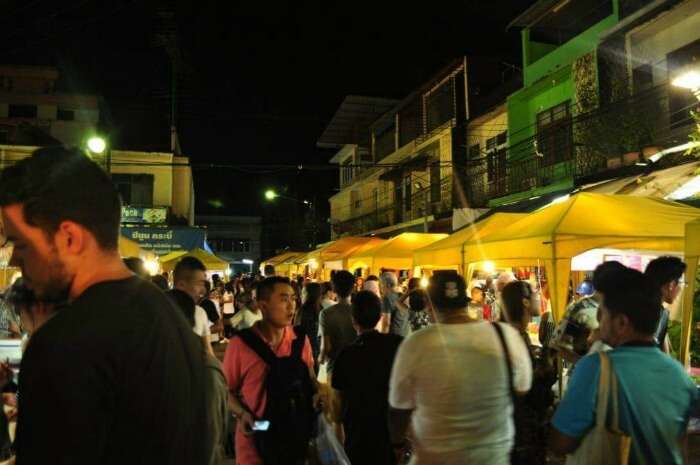 No trip to Thailand is ever complete without a traditional Thai massage therapy. Which is why we decided to go for it before we left the country for good. We indulged in some hearty shopping, buying souvenirs, handicrafts and presents for family and friends, before finally settling in for this once-in-a-lifetime experience. It was a downright rejuvenating experience, more than words can ever describe. I would highly recommend people to try this on their trip to Thailand. After that, we packed our bags with a heavy heart, as we did not want to leave this paradise behind. We took a cab to the airport and bid farewell to this magical land.
Our holiday in Thailand gave us a lifetime of great memories, and we'll be back real soon to experience more!
What I loved: Taking selfies with tigers in Tiger Kingdom, having dinner at No.6 Restaurant, Krabi Weekend Market, kayaking on the 4 Island Tour, and the Thai massage.
What I didn't love as much: We had communication problems since not many people here know English properly.
Tips for future travelers:
When going for Thai massage, try the Savanna Massage & Spa parlour. It's amazing and the staff is incredibly good at what they do.
Keep yourself hydrated at all times and apply considerable amounts of sunscreen before you step out, or the heat would drive you crazy.
Spend less number of days in Phuket and more in Krabi.
Holiday on your mind? Plan your own adventurous getaway to Thailand and make awesome memories with your amigos.
---
Looking To Book An International Holiday?
Book memorable holidays on TravelTriangle with 650+ verified travel agents for 65+ domestic and international destinations.
---