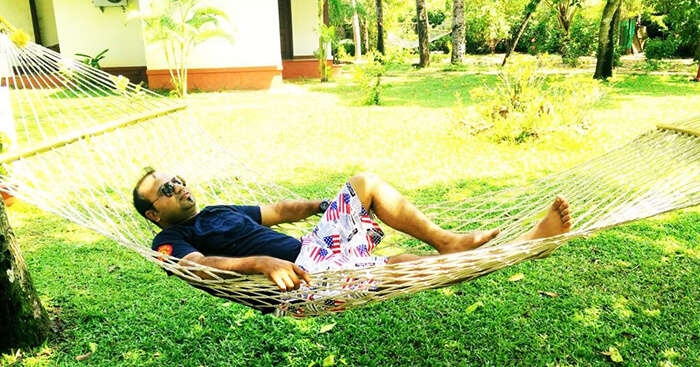 Join Rahul Bhavsar, an IIT Guwahati graduate, as he takes us through his journey to Kerala and warns the engineers about the disappointments the destination has in store for them. He booked a package through TravelTriangle that cost him INR 24,000. He went on a three day tour with his mother, father and two sisters. The package included his stay in a 3-star resort, an overnight stay at a boathouse and his local tours in Kerala.
I am not the quintessential traveler who dreams about exotic destinations day in and day out. Nor am I a person who plans his trips according to the bucket list. I don't have a bucket list as such! I just know that I want to travel, where and when, come later for me. I travel when I need to ease my mind and get rid of everyday hassles. I am a traveler, a traveler like most of you.
I decide, pack, book and travel, all within 1-2 days. Yes! I am one of those.
'Engineers don't have the time or zest to travel', have heard this a lot. I mean really? Let me break the ice to you and my engineer friends would agree, the kind of fun we have is something others can't even dream off.
Keeping the fun aspect in mind. I planned this trip. A family trip to an alluring destination was long pending on my list. It was only after I reached there that I realized,I was wrong in judging that place. Very wrong!
Kerala- We are coming

My journey from 'Why Kerala?' to 'Why Not Kerala?' was an easy one. My Facebook timeline was full of mesmerizing images from the destination and they triggered me to book my package and take that trip.
It was a break from work and all I wanted was to relax. Kerala seemed like the perfect hideout from the exhausting and busy work schedule.
So it was decided! Five of us, my mother, father, two sisters and I, were travelling to Kerala on September 19 and were going to rest in the lap for nature for the next three days.
Hello Disappointment!

Suggested Read: 37 Amazing Things To Do In Kerala For An Incredible Holiday In 2022!
We engineers work with logic and reasoning and that forms the basis of any decision we make. Three days, five people and one destination- Kerala, I did the math and we expected the package to be a little on the expensive side. While we were struggling to get a good deal that meets all our requirements, I remembered the reference my friend had once given- TravelTriangle. We got a great package, better than our expectations, my family was very happy but I was disappointed, the package rubbished all my calculations, proving me wrong.
The three day Kerala trip cost us INR 24,000, going by the 'Cheap things are of bad quality' logic, I was skeptical about the kind of services we would be getting there. I was running out of time, and of course the package was attractive, so despite being uncertain, I still went ahead and booked it.
Within no time, it was travel to the amazingly beautiful Kerala.
Day 1: Relax at The Hotel- And I Thought Kerala Was Beautiful, Proved Wrong Yet Again!

We reached Cochin in the morning at around 7:30 AM and I got my second dose of disappointment. The pictures I had seen, the natural beauty I imagined to witness, the picturesque landscapes I visualized, nothing matched my expectations. They just went beyond my beliefs in every way possible.

Kerala is way more beautiful than anyone can ever expect it to be. I would suggest just don't expect anything, because you will be disappointed in the most pleasant way possible. All my research and everything had turned to dust, Kerala is green, relaxing and has that dazzling effect on you. You start living in a delusional world, such was my case, contrary to the way we engineers function.

We were running ahead of our schedule and thus on our way to Alleppey, we asked the Turtle Beach Resorts, where we had our booking, for an early check-in, they agreed to it. After a sumptuous breakfast, I relaxed my nerves in the pool for a few hours and then I had the private beach of the resort at my disposal. I wish, I could never come back from there.
Day 2: Alleppey Boathouse- Kerala Made Me Question My Faith In Science

Post breakfast, we left for Zamorin's Ayurvedic Retreat, we had a booking with them. It is a hub of ayurvedic therapies, massage centers, meditation and herbal applications. What a session it was! I could literally feel all my tensions oozing out of my body.

Suggested Read: 10 Most Offbeat Kerala Backwaters You Should Explore
Next, was the Alleppey boathouse, my first boathouse experience and it just couldn't have been better. I had made a booking for an overnight stay in the boathouse and enjoyed cruising around the backwater villages of Alleppey. There was a party arranged for the evening where I danced and partied with my family which was a lot of fun.

Amidst all the fun and laughter, there came a moment when I was just left awe-struck. I literally had no words to describe my feelings. We were on the water and half of the boat was witnessing a rainfall and the other half had clear sky over it. I knew it is possible theoretically but witnessing it live made me question my belief in science. It wasn't science, it was sheer magic!
Day 3: Alleppey Beach- I Thought I Was A Good Planner Until Kerala Happened

The last day was spent at the Alleppey beach and shopping at the local market which turned out to be the highlight for my mother. The market is good, unlike the usual markets of such tourist locations.

Suggested Read: 10 Beaches In Kerala You Should Visit For A Romantic Vacation
I have planned various important tasks at work and I am damn good at it! One of the lessons I learnt at IIT but as we approached our last day of the trip, I felt I need to learn more about the 'hows and whys' of planning. I should have added more days to the trip. This will happen to anyone who travels to Kerala. No matter how long your trip is, you will still be left craving for more like me.

As for my engineer friends, you will actually gain a new perspective to life after visiting Kerala, at least I did. Life beyond logic does exist, and it happens only in the lap of nature- Kerala.
And of course, my uncertainties about the quality of service were also shunned off, the arrangements were very good.

I am definitely going to Kerala again! I hope you are going too.
High Points of the Trip– Boathouse and witnessing the contrasting weather, raining on one end and clear sky on the other.
Low Points of the Trip– None as such
Tips to future travelers–
Try the boathouse.
I would suggest people to book through TravelTriangle because they have the most trusted travel agents.
Carry light clothes and shorts. It can get hot and humid at times.
And of course, stop expecting!
Tempted to travel to Kerala? Don't think, just book your package to Kerala NOW!