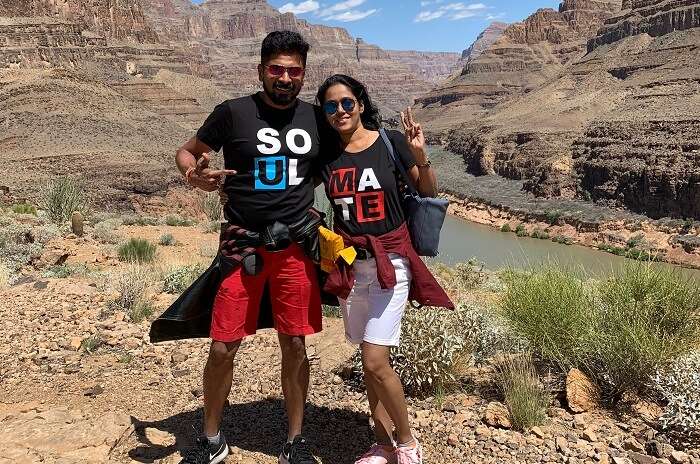 Ayyappan and his wife are a lively couple who believe that it is important to take a break from everything and everyone, yes literally everyone, and spend some quality time with one another. Couples often get so tied up with family and work, that they are left with no time to enjoy with one another. To let this not happen to them Ayyappan and his wife have found out a way out. Travel! They love to travel! And so, from time to time they travel and take trips to different destinations, to break the monotony, reenergize themselves and spend some amazing time together. This time they took a trip to Vegas and covered LA, New York, and Niagara. Read on, to know of their adventurous account.
My wife and I believe that it is important to deviate from the routine and take a break just for ourselves, and so we travel every year. Our idea of a holiday is a place where we can party day and night, and to treat our happy spirits to this environment, we chose to travel to Las Vegas, and with it, we also visited other places that could be easily clubbed with our choice of destination. We enjoyed the scenic and spectacular Niagara waterfalls, the gigantic Grand Canyon and the bustling city of New York.
Our 12 Days Las Vegas Trip Details
Trip Type: Couples' Trip
Cost: INR 5,36,000
No. Of People: 2
Duration:11 nights and 12 days
Inclusions: Flights, Hotel, Sightseeing, Transfer
Exclusions: Visa, Internal Flight Luggage, Las Vegas Resort Tax, Bus Station to/from hotel
Must Read: Shopping In Las Vegas: 10 Best Places To Shop Like Never Before
Our Las Vegas Honeymoon Itinerary For 12 Days
Day 1: Arrival
Day 2: Los Angeles Tour
Day 3: Leisure Day
Day 4: Las Vegas Trip
Day 5: Grand Canyon Tour
Day 6: Hot Air Balloon Flight
Day 7: Leisure Day
Day 8: Niagara Falls Excursion
Day 9: Leisure Day
Day 10: Manhattan Trip
Day 11: Visit Statue of Liberty
Day 12: Departure
Suggested Read: 8 Best Villas In Las Vegas For A Luxurious Stay In This Bling City
Must-Have Experiences In Las Vegas For Couples
You don't really know Vegas unless you visit Vegas, and here are some experiences that you shouldn't miss there and on a trip to the US.
Exhilarating Los Angeles Tour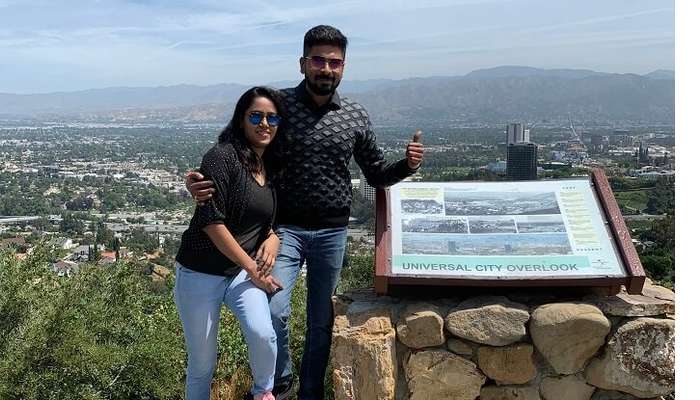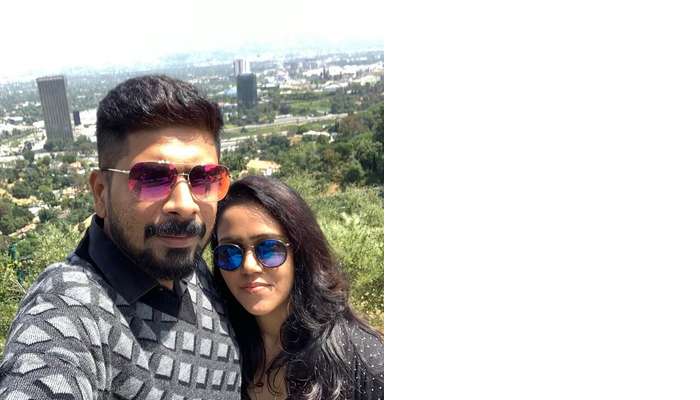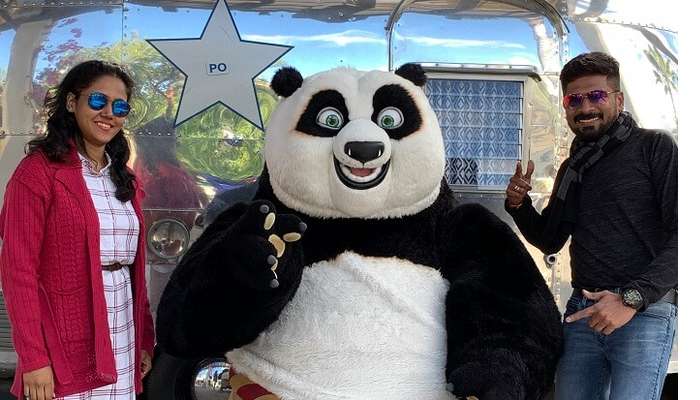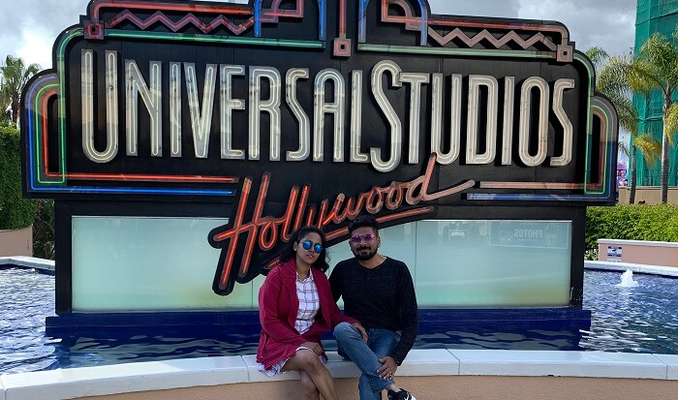 Our trip began with the most exciting and thrilling Los Angeles tour. The tour was a comprehensive one, which included almost all the places that one should visit when in LA. As the days were sunny and the weather was pleasant, it was fun to explore the different places here. The sun-kissed beaches were a highlight among other exciting trips. We visited Venice Beach and Santa Monica. Griffith Park, the Hollywood Walk of Fame, Rodeo Drive, and other attractions were all covered on this amazing tour and we had a blast here.
Suggested Read: Top 4 Cruises In Las Vegas You Should Pick For An Adventurous Vacation
Fascinating Time At Grand Canyon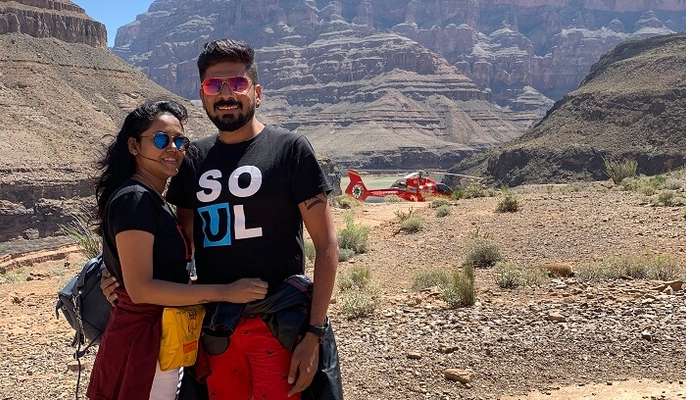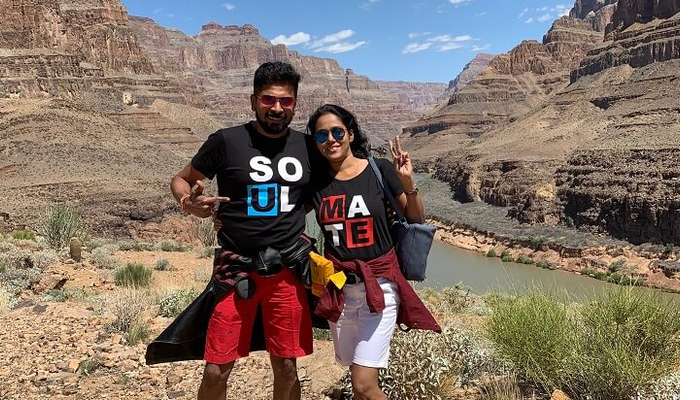 Another great experience of our trip was the Grand Canyon visit. The West Rim helicopter ride was breathtaking. It was both thrilling and delightful. The helicopter tour is the quickest way to cover the gigantic Grand Canyon, and so we did not want to miss out on this. And it turned out to be one of the best moments of our trip. Through the helicopter ride, we enjoyed an aerial
tour of the Grand Canyon,, and for the real feel of the landscape, we took an ATV tour. The ATV ride was another highlight of our Las Vegas trip. Watching the sunset from the hot air balloon added to the thrill of our day. It is one of those experiences in Las Vegas for couples that no lovebirds should miss.
Suggested Read: 10 Dazzling Beaches In Las Vegas That Beach Bums Wouldn't Want To Leave
Dazzling Vegas Night Tour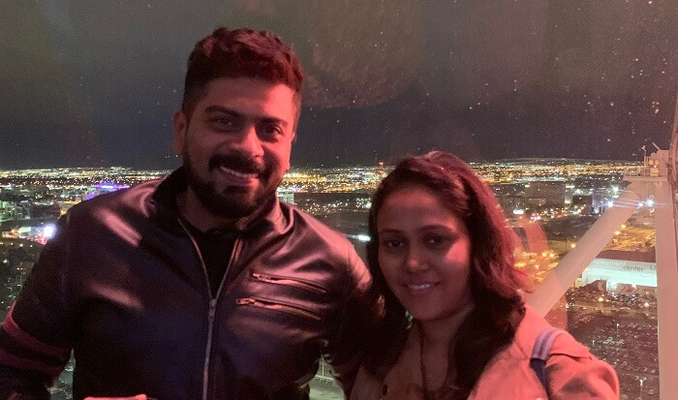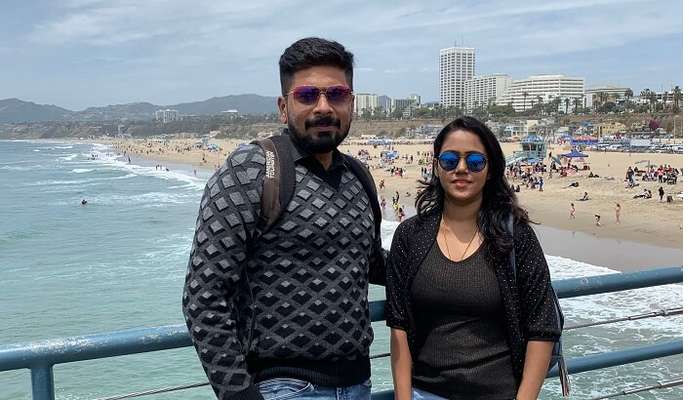 When in Vegas, take the Vegas night tour. It is true that Vegas never sleeps, and is awake 24*7! Pub crawls are one of the best tours to take abroad, as one is able to cover the best pubs and clubs in a short period of time. It is also the best and safest way to visit the most happening pubs and we did exactly that on our Vegas night tour. It was electrifying and dazzling. The pubs were lively, the music was rocking, and the crowd was full of energy. It was a night full of fun, music, and dance, which is typical of the Vegas nightlife for couples.
Suggested Read: 10 Most Famous Restaurants In Las Vegas You Must Drop By
Mind Blowing New York Expedition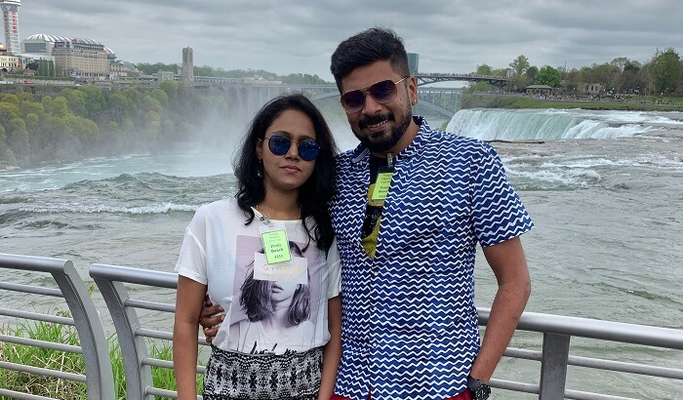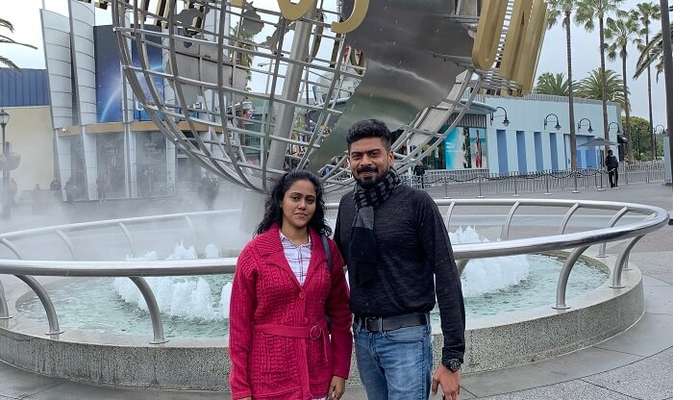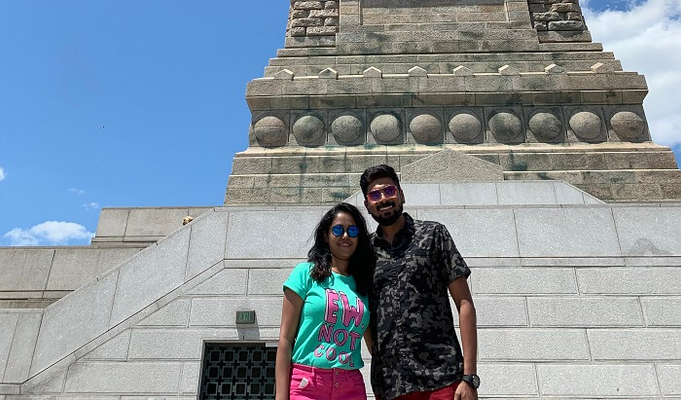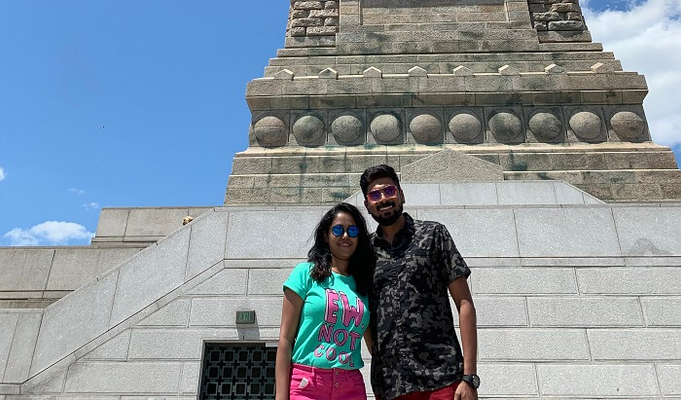 As we had customized our Las Vegas trip, we added New York too, to the places we visited. It was an amazing addition as we had some wonderful experiences here. The view of the Niagra Falls was breathtaking. The Maid of the Mist boat tour shouldn't be missed when one is at the Niagra Falls. Another amazing thing that we enjoyed here was the magical light show where Niagra Falls were lit up and it looked beautiful. The light show ended with a firecracker show around midnight. It was a wonderful experience.
On our New York city tour, we visited the Statue of Liberty and it looked magnificent.
Suggested Read: Bachelor Parties In Las Vegas: For Adding That Extra Touch To Your Amazing 2021 Plans
What To Pack For Las Vegas Trip
Make sure you pack a pair of good walking shoes, bathing suit, flip flops, shorts or sundresses, hats, caps, a light jacket, sunscreen, sunglasses, and a scarf for your trip to Las Vegas. These are the essentials in Las Vegas for couples. Don't forget to keep some party wear in your bag in case you plan to explore the nightlife or attend any shows for couples in Vegas.
A Few Las Vegas Travel Tips For Fellow Travelers
One should always reconfirm bookings 24 hours prior to any tour when in Vegas. People often book tours a month earlier, but if one doesn't reconfirm the bookings 24 hours prior to the actual tour day, then they are considered canceled.
If one is planning to shop in the US, then New York is the best place to do that. There are a lot of high-end showrooms with jaw-dropping offers around Manhattan. One can get a variety of chocolates at duty-free stores at the airports and for souvenirs, there are a lot of local shops, where one can buy things at a much lesser cost than the bigger outlets.
Also, when in the US, do not opt for buffet breakfasts, but try dishes at the local places. No trip is complete unless you enjoy the local flavors of the place, and this is the US being talked about! Don't miss breakfast at any IHOP cafe. It is one of the best places here. Also, the portions are big, so do not order a lot at one go.
Keep an international credit card handy and register with Uber. It is the safest mode of travel.
Our Experience With TravelTriangle
We would say that TravelTriangle has the best tour operators for any custom made packages. The choice of hotels, the genuineness of the vendors overseas and the readily available agents 24*7 was commendable. We would highly recommend TravelTriangle for any international tour packages.
Further Read: Las Vegas In December 2020: A Guide For Planning A Kick-Ass Vacay In The Most Famous Party Capital
Las Vegas is an amazing place to visit in the US. Plan a long vacation to the States and have an amazing time exploring different places here. Book your Las Vegas for couples trip with TravelTraingle and enjoy a hassle free vacation!
Frequently Asked Questions About Las Vegas For Couples
Q. What can you do in Vegas with your friends?
A. One can book a suite or villa, and have after parties with friends here. One can also hit the casinos, and play in teams if you have your friends along with you.
Q. Can you drink for free in Vegas?
A. Yes, one can get free drinks in Vegas at the casinos. So, as long as one is playing, they'll be served with free drinks.
Q. What are the free things to do in Las Vegas for couples?
A. One often wonders where to get drinks for free in Vegas, and other than at casinos, one can enjoy a sip of wine at Esther's Kitchen which is in the Downtown Arts District. Another free yet beautiful thing to do in Vegas is to enjoy the spectacular fountains at Bellagio. If you like adventures, then take a hike to Red Rock Canyon.
Q. Which is the best month to visit USA?
A. We visited the USA during the month of May. It was neither too hot nor too cold, thus making it the perfect time to visit the States.
Q. What do I need to travel to the USA?
A. One mainly needs money when in the States, but always carry an international credit card, as it is really important. Other than that, carry a water bottle and hand sanitizer whenever you are heading out of the hotel.
Q. What is the most romantic hotel in Las Vegas?
A. ARIA Resort And Casino as well as The Venetian are the most romantic hotels in Las Vegas for couples.
Q. What to do in Vegas during the day?
A. There's plenty to do in Las Vegas during the day. From touring the Grand Canyon and Hoover Dam, riding the High Roller Observation Wheel, exploring the Stratosphere Observation Deck, walking through the Mob Museum, to discovering Siegfried & Roy's Secret Garden and Dolphin Habitat, there are many fun activities to indulge in Las Vegas for couples, families, and people traveling with friends.
Comments
comments