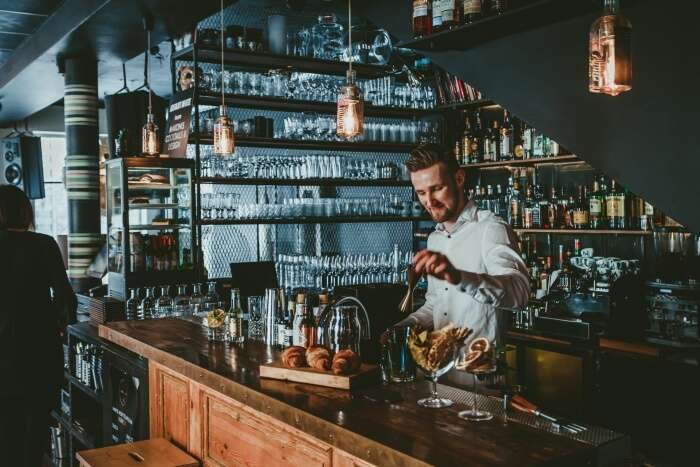 Latvia is one of the hidden gems of the Schengen state, and travelers have only discovered the delightful culture of this Baltic state in the last two decades. Besides being one of the most developed countries of the region, Latvia is also one of the liveliest culture centers of Europe, with its capital Riga serving as the Culture Capital of the European Union in 2014. A favorite with backpackers, the country is home to a heady mix of lively Latvia nightlife and exotic Baltic cuisine. If you find yourself in different regions of the country like Riga, Liepaja or Cesis, you can head out to a lot of places.
10 Places To Explore Latvia Nightlife
Latvia nightlife will help you make the best of your trip. Here is a list of some of the nightclubs and restaurants that must be on your list to enjoy Latvia Nightlife properly:
Kanepes Culture Centre
Chomsky's Bar
Golden
Skyline Bar
Coyote Fly Riga
Miezis un kompanija
Fontaine Place
Big 7
Optibets Sports Bar
Kiss Club
1. Kanepes Culture Centre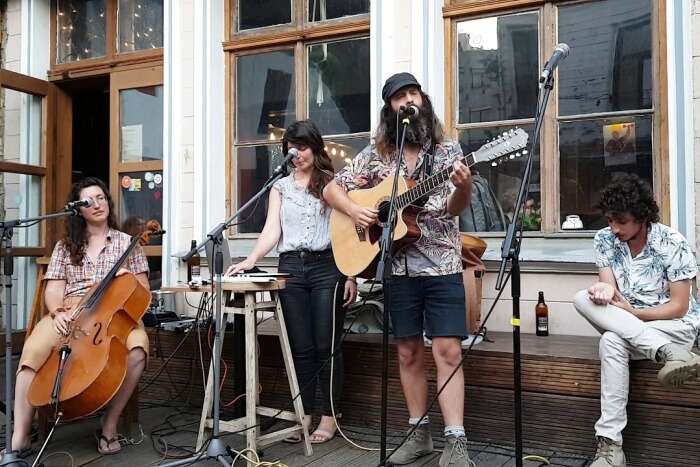 Riga's very own version of Hyde Park, except with a much more relaxed and fun atmosphere, the Kenepes Culture Center is so much more than just a cafe. Host to numerous musical performances and art exhibitions around the year, the cafe enshrines the Bohemian culture that deeply permeates the country, and especially the capital city of Riga. Formerly a performance venue for German and Russian aristocrats, the Kanepes building is located in the city centre, right opposite to the Freedom Monument.
Location: 15 Slokas Street, Riga
Open until: 2 AM
TripAdvisor Rating: 3.5/5
TripAdvisor Reviews
Must Read: 12 Best Places To Visit In Estonia In 2022 For Seeking The Ultimate Adventure!
2. Chomsky's Bar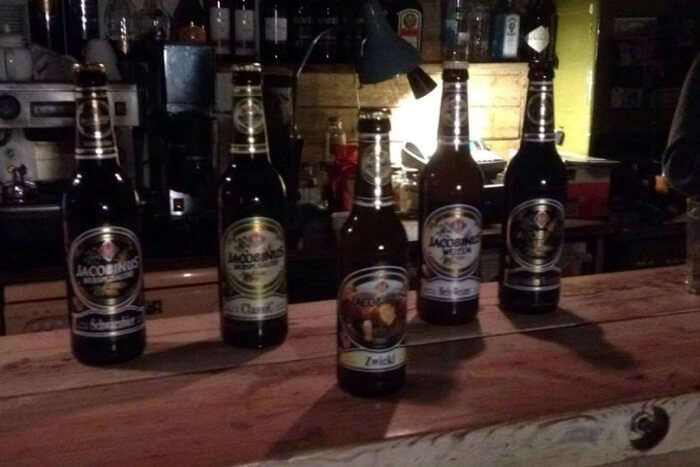 Curiously named after the American linguist and academic Noam Chomsky, the bar offers good whiskey and decent service at shockingly low prices. Over the years, the place has gained a reputation with local and traveling artists, and you will often find people engaged in chess or poetry battles over the signature beer or tea at the place. There is also cheap lodging for travelers in rooms located on the floor above the bar.
Location: Avotu Street, Riga
Open until: 1 AM
TripAdvisor Rating: 4/5
TripAdvisor Reviews
3. Golden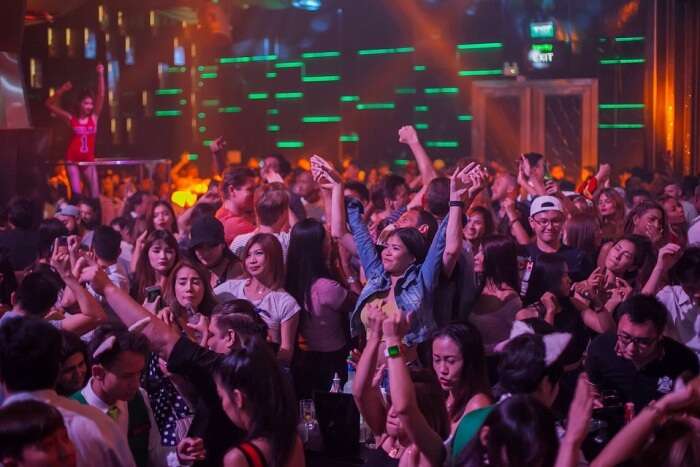 This is one of the few nightclubs in Latvia – and the only one in the capital city of Riga – that openly accepts LGBTQ patrons. While the progressive social attitude of the establishment is heartwarming, the diverse crowd that frequents the club also makes it one of the most happening places on the Riga Latvia nightlife scene. There is a fee to enter the club during peak hours(11 PM – 4 AM), and the club actively admits only people over 18 years old. If you are planning to drop by, do remember to invite friends as the entry fee goes down significantly with the size of the group.
Location: Gertrudes Street, Riga
Open until: 5.15 AM
Entry fee for two: INR 1200
TripAdvisor Rating: 3.5/5
TripAdvisor Reviews
Suggested Read: Denmark In Winter: 11 Things To Do To Witness The Wintery Magic Of The Country
4. Skyline Bar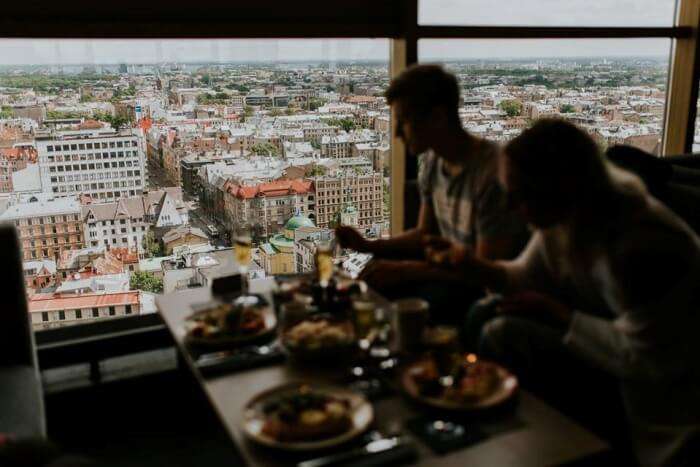 Located on the top floor of the Radisson Blu Latvija in Riga, this classy and comfortable bar is the perfect place for a private date or night out. Offering brilliant views of the Baltic city from its windows and balconies, the bar is known for its brilliantly crafted signature cocktails and Asian tapas. Frequented by a sophisticated crowd, the place offers its guests a brilliant ambiance and an eagle view of the Riga skyline coupled with exotic drinks. There is also light food and Latvian snacks that you can order to accompany your drinks here.
Location: Elizabeth Street
Open until: 3 AM
Entry fee for two: INR 800
TripAdvisor Rating: 4.5/5
TripAdvisor Reviews
5. Coyote Fly Riga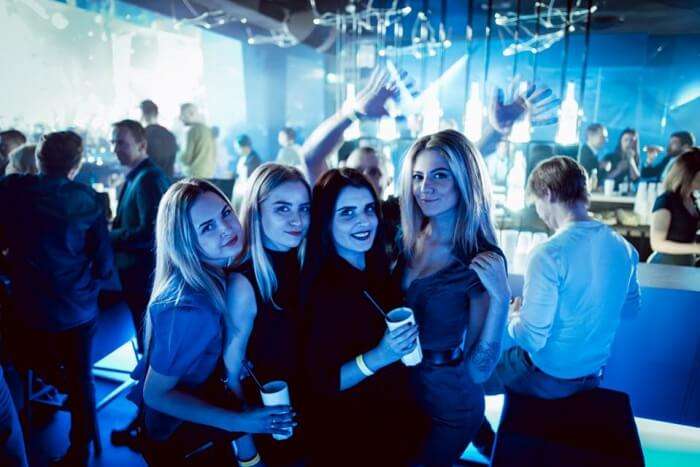 Arguably one of the liveliest Latvia nightclubs, the Coyote Fly hosts performances by international musicians, rock groups and DJs frequently. Built more like a concert hall than a dance club, the Coyote Fly frequently attracts celebs such as Afrojack and Nelly, in addition to one of the most well-dressed crowds on the Latvian nightlife scene. Overlooking the beautiful Vermanes Garden, the club features an exclusive VIP area, a spacious dance floor, and DJs that really rock a party.
Location: 2 Terbatas Street, Riga
Open until: 6 AM
Entry fee for two: INR 1000
TripAdvisor Rating: 3/5
TripAdvisor Reviews
Suggested Read: 15 Offbeat Destinations In Europe Straight Out Of Fairy Tales
6. Miezis un kompanija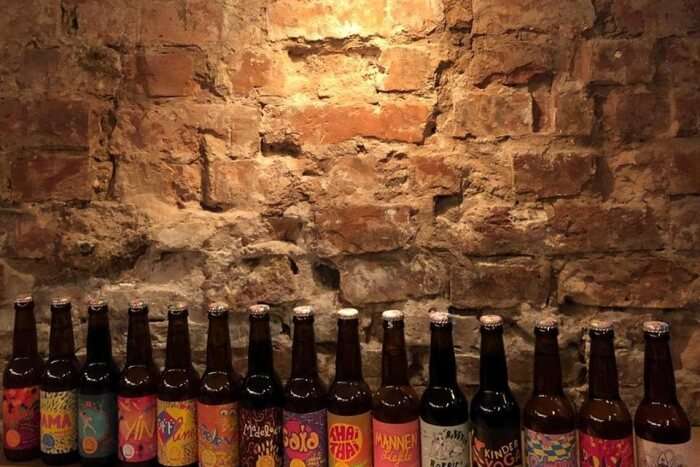 The premier club cum bar of the city of Liepaja, Miezis specializes in regional craft brews of the Baltic region, as well as draught beers from other corners of Europe. For beer connoisseurs, the place is paradise, with an ever-changing menu drawn from local traditions of Latvia. The bar is housed in a comfy basement, and has the ambiance of a medieval tavern, making it a favorite with travelers and backpackers who come to Liepaja. Pro tip is to try the special Latvian herbal beer produced by Riga's famous Labietis brewery at the bar.
Location: Kuginieku, Liepaja
Open until: 3 AM
TripAdvisor Rating: 5/5
TripAdvisor Reviews
7. Fontaine Place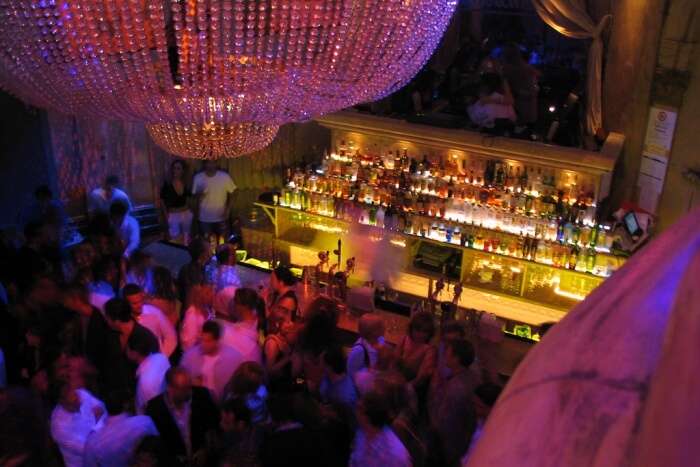 This ultra chic canalside concert venue is perhaps the most happening Latvia nightclubs in the city of Liepaja. The Soviet era warehouse has been converted into a spacious wooden dance floor, and the club plays hosts to international music acts and DJs almost every other weekend. The next door food joint Delisnack offers burgers and other fast food around the clock, so you can always grab a bite before or after concerts. Also worth checking out is the basement bar and DJ that isn't as loud as upstairs and offers some interesting liquor and music.
Location: Dzirnavu, Liepaja
Open until: Open 24 hours
Entry fee for two: INR 400
TripAdvisor Rating: 4/5
TripAdvisor Reviews
Suggested Read: National Parks In Belgium: 6 Places To Explore The Wildlife In The Cockpit Of Europe
8. Big 7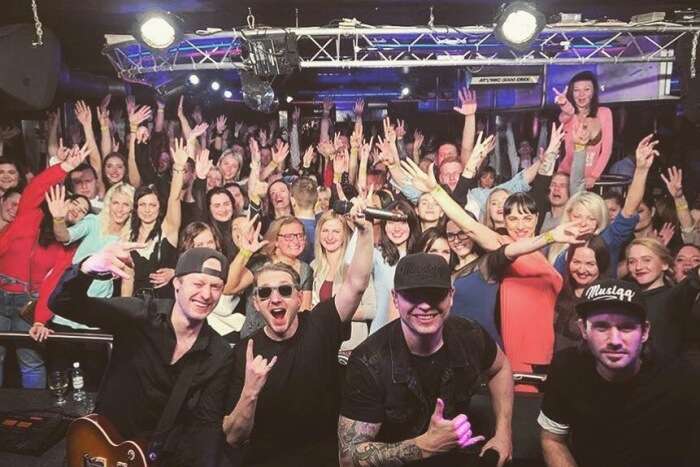 Liepaja has nursed the Latvian rock movement over the last few decades and that shows up as a common theme in its various nightclubs. However, the Big 7 is a fresh take on the pop and techno scene, playing host to all kinds of alternative acts that tour the country. The club is housed in a big complex that has designated dance floors, bars, snacks and lounges where you can chill out. There are also pool tables here, and you can find striptease and gambling services if you ask around. The Big 7 is the biggest of its kind techno and pop clubs in Latvia and definitely worth a visit.
Location: Baznicas, Liepaja
Open until: 6 AM (open only on Friday and Saturday)
Entry fee for two: INR 900
TripAdvisor Rating: 3/5
TripAdvisor Reviews
9. Optibets Sports Bar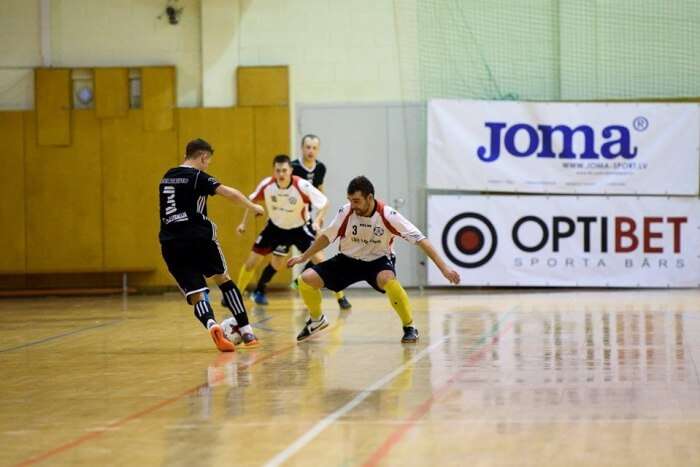 Jurmala still has a couple of places that open till late in the night during the summertime, although there is not much to be excited about Jurmala Latvia nightlife. The Optibets Sports Bar is a great place if you are looking to grab a late night beer and hang out with friends over a loud game of football. This is a sports bar, so the interiors are entirely devoted to paraphernalia from the local soccer team, and the giant mural of angry fans will keep you company while you nurse your craft and draught beers that are a specialty of the Baltic region. While not much in way of Jurmala Latvia nightlife, the bar is a great place for soccer fans and beer lovers.
Location: Majori Jomas, Jurmala
Open until: 11 PM
TripAdvisor Rating: 4.5/5
TripAdvisor Reviews
Suggested Read: Scuba Diving In Greece: 8 Places To Explore European Marine Life To The Fullest
10. Kiss Club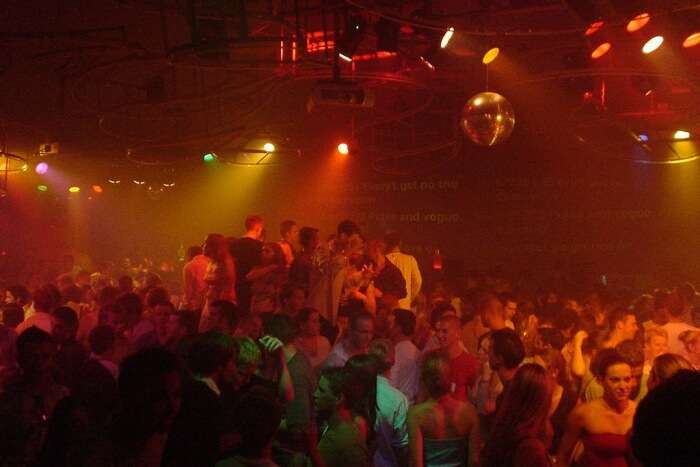 Tourists looking for Ventspils Latvia nightlife will invariably end up at the Kiss Club. This nightclub, located in the center of the city, is two stories of fun and party at night. There are separate areas where you can hang out with friends with a drink. The malt whiskey at the bar on the first floor is a specialty that you have to try. The kickass dance floor is serviced by a resident DJ and guests artists that make sure that the vibe is always groovy, attracting a gorgeous and sophisticated crowd all around the year. There are also sections in the building where you can play pool, table hockey or the slots. The best of Ventspils Latvia nightlife!
Location: Juras iela 8, Ventspils
Open until: 4 AM
Further Read: 10 Must Things To Do In Luxembourg And Explore The Best Of This Medieval European City!
With lots of other places like Fonoklubs in Cesis, Latvia nightlife comes alive with fancy bars and restaurants, sprinkled throughout the tiny country. While you can take in all the culture and beach fun along with exquisite scenery of the Baltic countryside during the daytime, be sure to take some nights out and enjoy the distinct party scenes at these famed parts of Latvia nightlife. Book with us today to enjoy the best of Latvia on your trip!
---
Looking To Book An International Honeymoon?
Book memorable honeymoon on TravelTriangle with 650+ verified travel agents for 65+ domestic and international destinations.
---