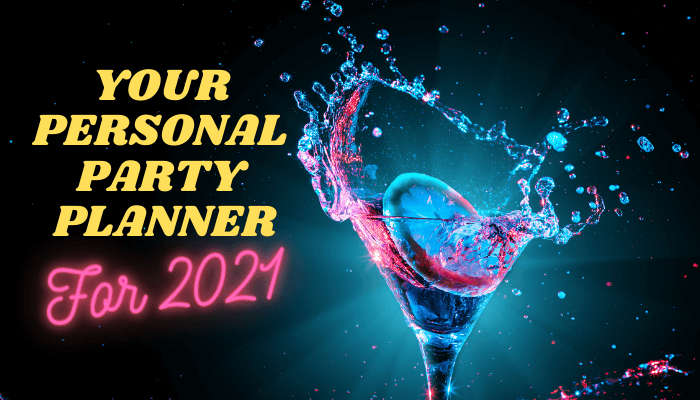 Great food, chilled beverages, friends, free-flowing conversations — a dinner (or brunch) party is, in the end, a simple combination of flavors, with a personal touch added by the host and guests. Delhi, as we all know it as the capital of fun-filled celebrations, is always ready to spin some jazz in the air, and now that we're finally in 2021, nothing is stopping the whole country from unwinding a bit.
To help you achieve a safe, flawless, and cocktail-icious gathering, we have the ultimate party planner that includes the list of dry days in India for this year. Plan, stock up, and kick-back for a good time you will never forget. Also, don't forget to check out our list of season cocktails and drinks for each month of the year that'll add a classic (and timely) twist to your evenings.
Dry Days In January 2021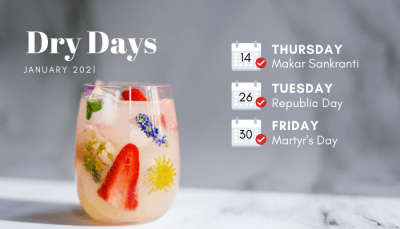 January 14, Thursday: Makar Sankranti
January 26, Tuesday: Republic Day
January 30, Saturday: Martyr's Day
You must admit, a Dry Day Delhi calendar is a must for part planning, especially when you know that a celebratory evening in January is incomplete without the best bottle of Rum. From visiting the local tavern to grab a straight-up or making your own Rum and Ginger at home, there's nothing like the warm-soothing flavor that can help us enjoy the winters.
Must Read: Introducing Digital Health CommonPass: A Futuristic Passport That Could Revive International Travel
Dry Days In February 2021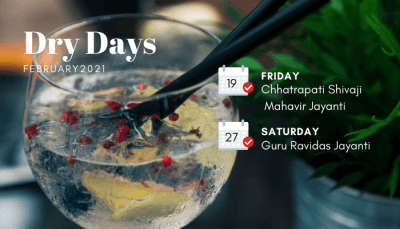 February 19, Friday: Chhatrapati Shivaji Mahavir Jayanti
February 27, Saturday: Guru Ravidas Jayanti
Dry Days In March 2021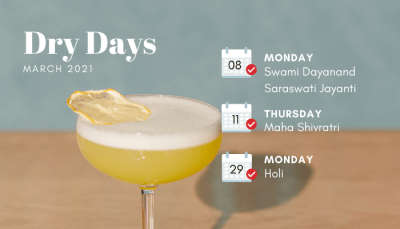 March 8, Monday: Swami Dayanand Saraswati Jayanti
March 11, Thursday: Maha Shivratri
March 29, Monday: Holi
Dry Days In April 2021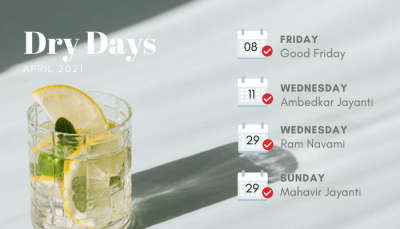 April 2, Friday: Good Friday
April 14, Wednesday: Ambedkar Jayanti
April 21, Wednesday: Ram Navami
April 25, Sunday: Mahavir Jayanti
Suggested Read: Social Distancing In Maldives: Creative Ways To Stay Safe, Sanitized, And Yet Close To The Nature
Dry Days In May 2021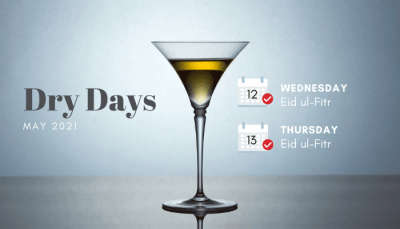 May 12, Wednesday: Eid ul-Fitr
May 13, Thursday: Eid ul-Fitr
No Dry Days In India In June 2021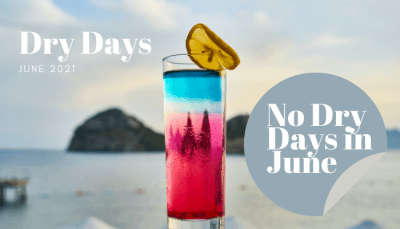 Dry Days In July 2021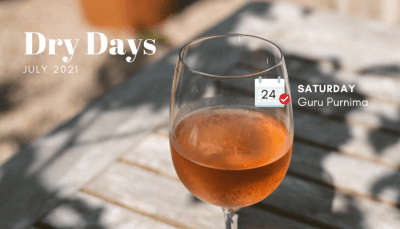 July 24, Saturday: Guru Purnima
Suggested Read: 30 Budget Trips In India For That Pocket-Friendly Escape
Dry Days In August 2021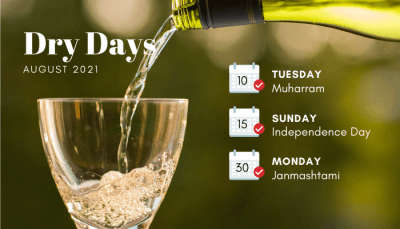 August 10, Tuesday: Muharram
August 15, Sunday: Independence Day
August 30, Monday: Janmashtami
Dry Days In September 2021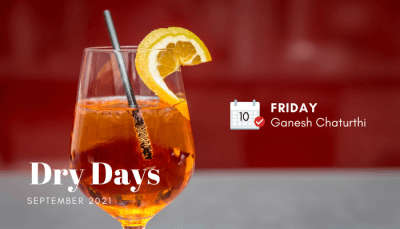 September 10, Friday: Ganesh Chaturthi
Dry Days In October 2021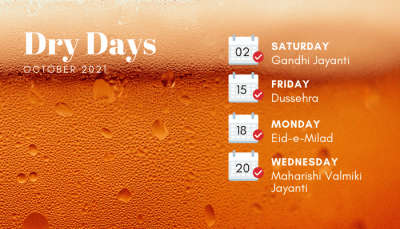 October 2, Saturday: Gandhi Jayanti
October 15, Friday: Dussehra
October 18, Monday: Eid-e-Milad
October 20, Wednesday: Maharishi Valmiki Jayanti
Suggested Read: Air Travel Bubble Arrangements In India Enable Travelers To Take Connecting Flights To 24 More Countries
Dry Days In November 2021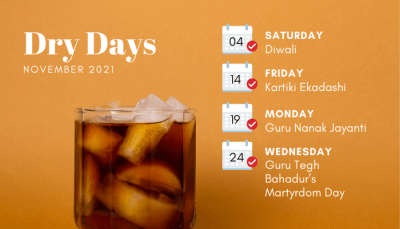 November 4, Thursday: Diwali
November 14, Sunday: Kartiki Ekadashi
November 19, Friday: Guru Nanak Jayanti
November 24, Wednesday: Guru Tegh Bahadur's Martyrdom Day (Delhi, Punjab)
Dry Days In December 2021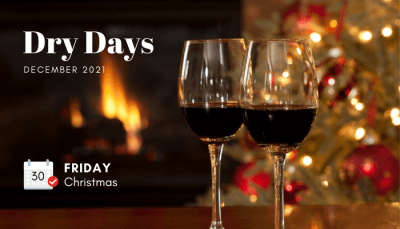 December 25, Saturday: Christmas
Advance planning makes a celebration much easier, and that's the whole purpose of this one calendar that wouldn't go to waste. The part about having the best drinks that your guests enjoy with you is an important one. Also, the sole purpose of a chilled glass of beer or wine is not just to aid your meal but also to create a social atmosphere where everyone can relax and share moments, conversations, and much more.
Further Read: Updates On Countries That Impressed With Their Handling Of The COVID'19 Outbreak
As we want everyone to raise themselves a glass for surviving through 2020 and beginning this year with a bang, we cannot stress the importance of Covid-19 guidelines more that we all must follow especially when we are planning a celebration. This list of dry days in India will help you pin down the exact days when you will not be able to buy liquor from local bars or shops. Drink safe, stay safe, and make this year a memorable one. Cheers and here's to hoping for better days ahead!
Frequently Asked Questions About Dry Days In India
How to check today is a dry day in India?
Dry days are specific dates on a calendar year when bars and liquor shops are closed for sale. There are many such calendars published online by both media and independent publishers to help you pin down the exact dates.
Is alcohol totally banned on dry days?
Alcohol consumption is not banned on dry days but the sale for them in bars and shops is. Please make sure you check our dry day calendar for the dates.
Why do we have dry days?
It is a way of limiting the alcohol trade by putting a partial prohibition and as most of these fall on national holidays amidst the celebration, it also helps avoid indecent behavior in public.
Can we order alcohol online?
Yes, you can buy alcohol online but the service is currently limited to major cities where they have specific websites from where you can make a purchase.