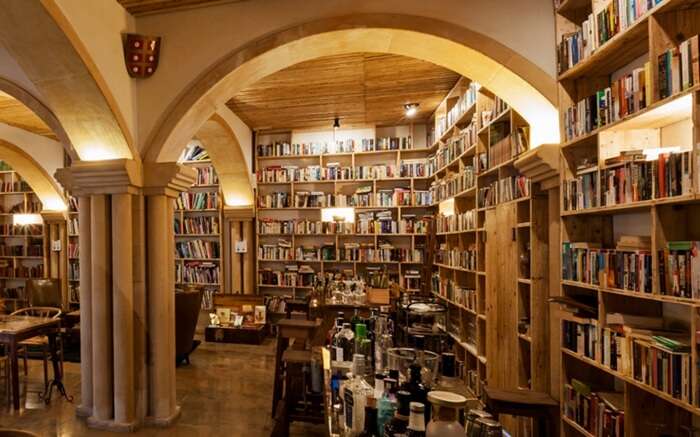 Portugal, with its ancient ports, rustic charm, spotless beaches, and imposing structures woos every traveler. Yet there are a few hidden gems that are way better than the usual popular attractions. These places have stood the test of time and make for an incredible experience for every traveler. Literary Man Hotel in Obidos town in Portugal is a perfect stay and a noteworthy attraction for all the bibliophiles out there! The hotel, which has almost 45,000 books stored in every nook and corner of the property is located in the 700-year-old ancient town of Obidos. The hotel intends to stretch the collection of books to 1,00,000 by the end of this year.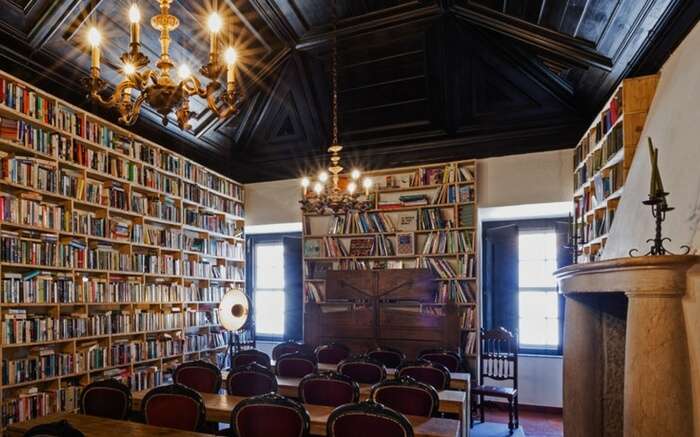 The hotel holds value to the travelers who love to be in the company of books after a long day of excursion in and around the Obidos town, something that makes the stay special. It was only the last year October when the Library man hotel was opened for public use. Since there aren't too many places to reside in the walls of Obidos, the hotel is truly a wonderful place to be. The Literary Man Hotel is located right in front of the street and is perfect to explore the popular attractions around.
Highlights of Literary Man Hotel in Portugal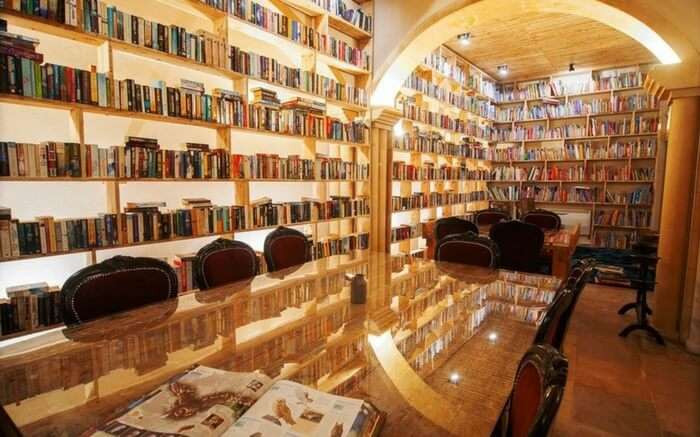 A cocktail lounge & restaurant. Here cocktails are named after literary legends and interiors are just too sophisticated to attract your attention
Recipe books, poetry round-ups, fictional tales, historic books, and books on destinations around the world are available for the readers
Also, there is a gin bar and a wonderful restaurant to make a perfect stay
You can also go to bibliotherapy and visit the 18th-century wine cellar that has some of the rarest stored Portuguese wines
Take the relaxing the 50-minute massage therapy and chocotherapy (for extra charge)
The place is ideal for solo travelers who can stay in the company of books all the time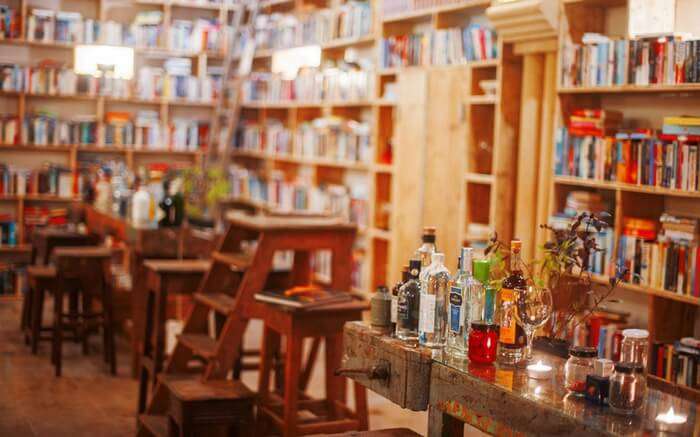 If you are staying in Literary Man Obidos and looking forward to making the best of leisure time you can take a walk in the area around the ancient wall. You can also treat yourself to town's drink of choice (ginjinha), and go shop at the local artisans' stores. For information details about the hotel and bookings, visit the Literary Man Hotel's website.
All the images have been taken from The Literary Man's website