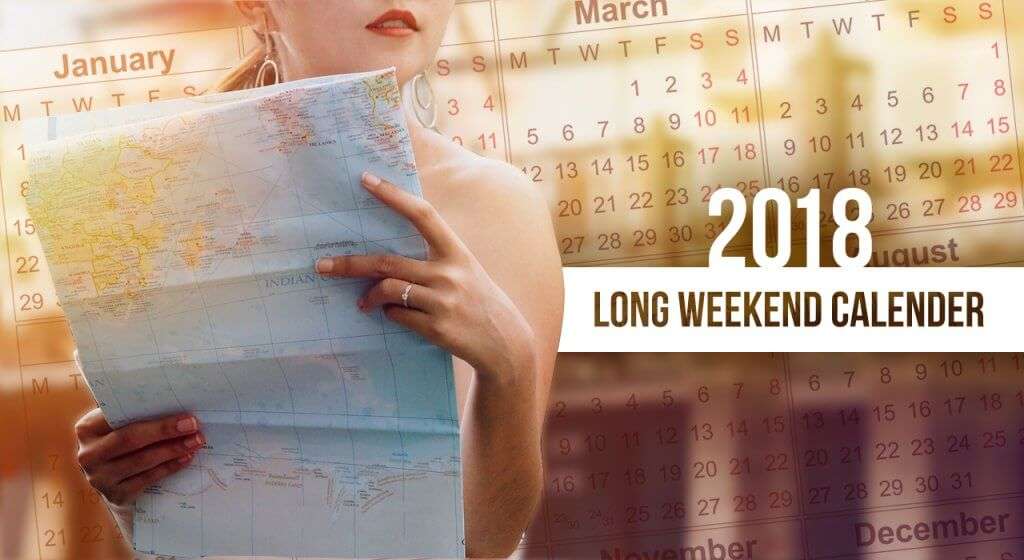 Left unsatisfied with the number of holidays and long weekends in 2017? Don't worry. A look at these badass long weekends in 2018 will definitely lift up your spirits! This long weekend calendar 2018 is proof that it's going to be one smashing year to satiate your wanderlust and help you take that dream vacation that has long been overdue!
Take A Peek At This Ultimate Long Weekend Calendar 2018
What are you waiting for? Scroll down to see what sweet surprise every month of 2018 has in store for you!
January: Saying Hello To New Beginnings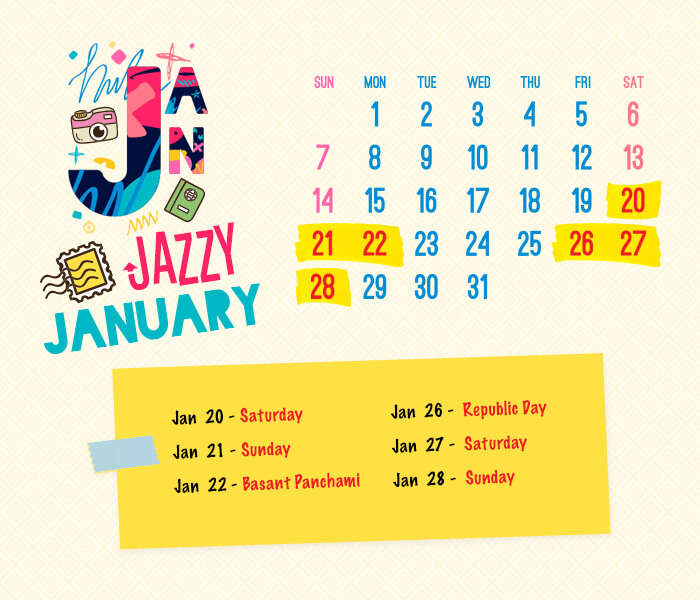 Where to go in January 2018:
February: When Love Blossoms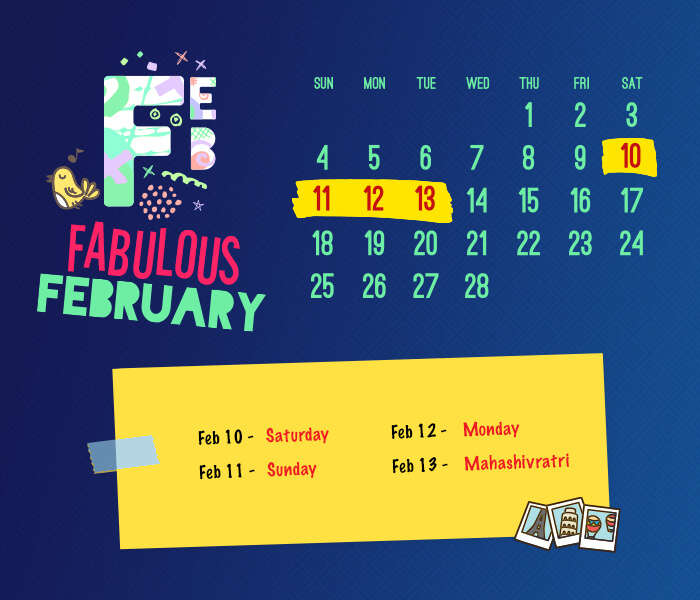 Where to go in February 2018:
March: The Sweet Kiss Of Spring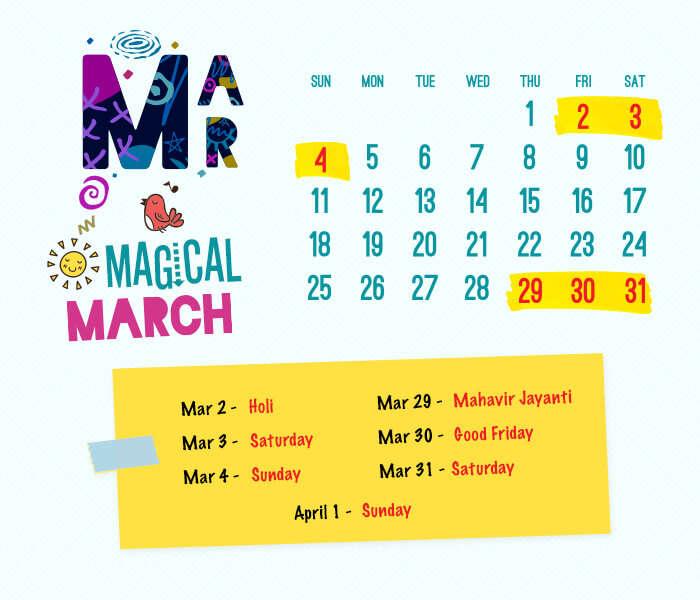 Where to go in March 2018:
April: The Blooming Flowers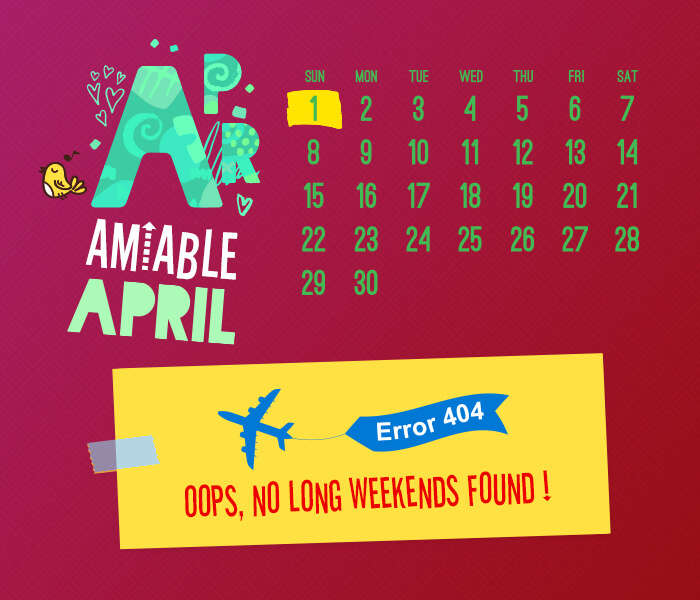 No worries. Head out anyway!
Where to go in April 2018:
May: The Summer Breeze On Our Faces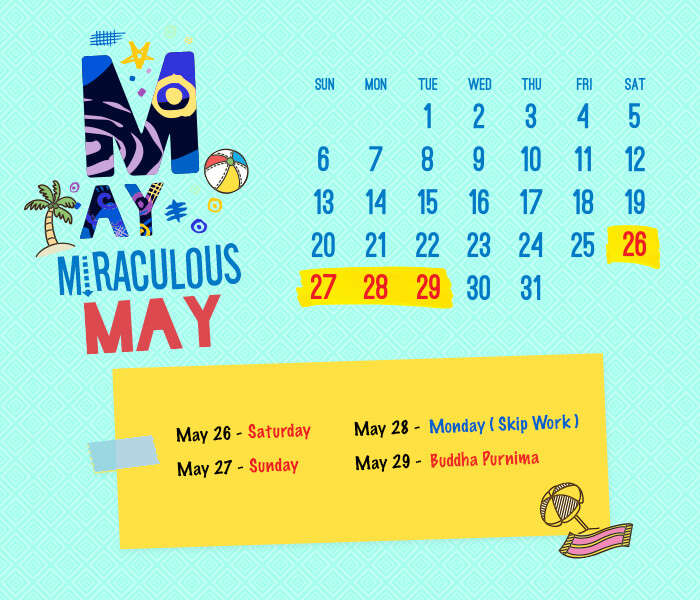 Where to go in May 2018:
June: The Warmth Of Endless Sunshine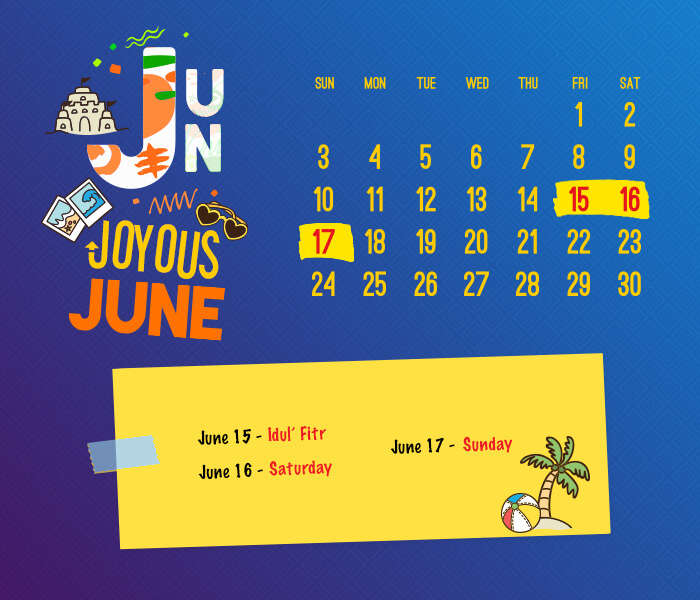 Where to go in June 2018:
July: Greeting The Refreshing Showers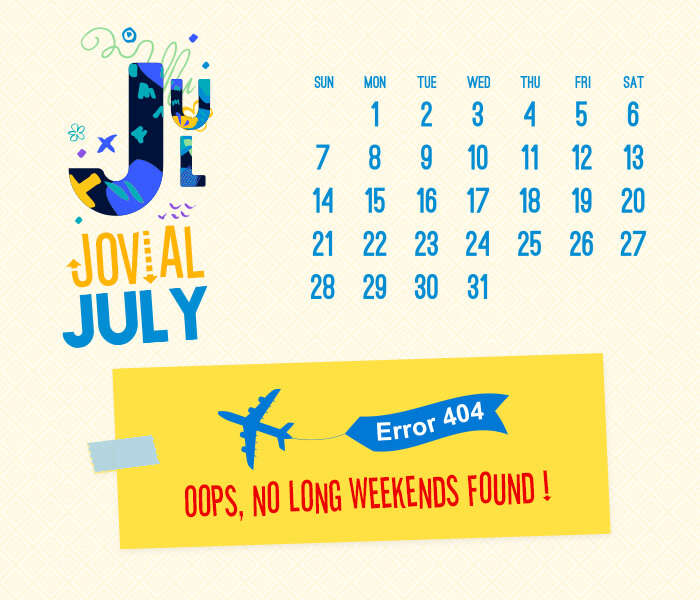 But why should that be an excuse to not go tripping!
Where to go in July 2018:
August: Gleeful Summer Rains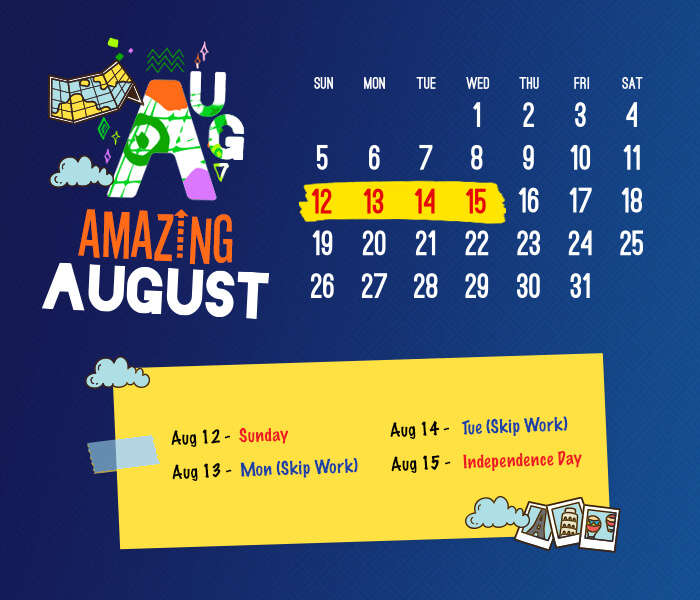 Where to go in August 2018:
September: The Last Of The Cool Drizzle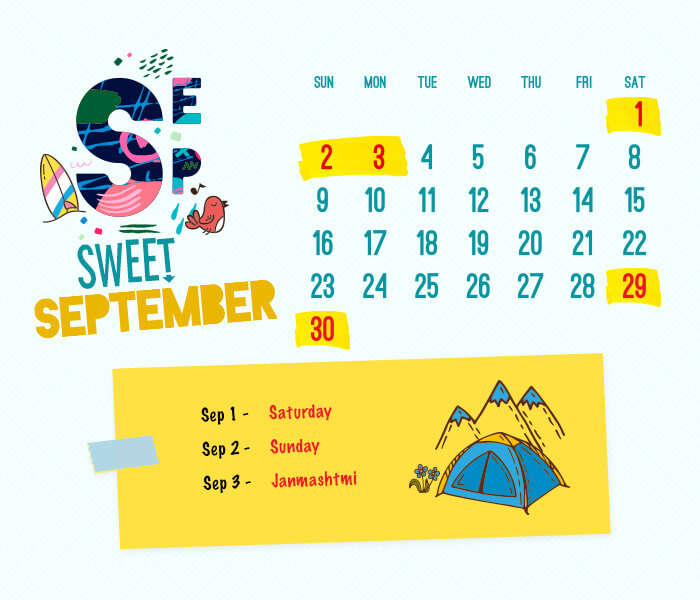 Where to go in September 2018:
October: Those Cosy Autumn Evenings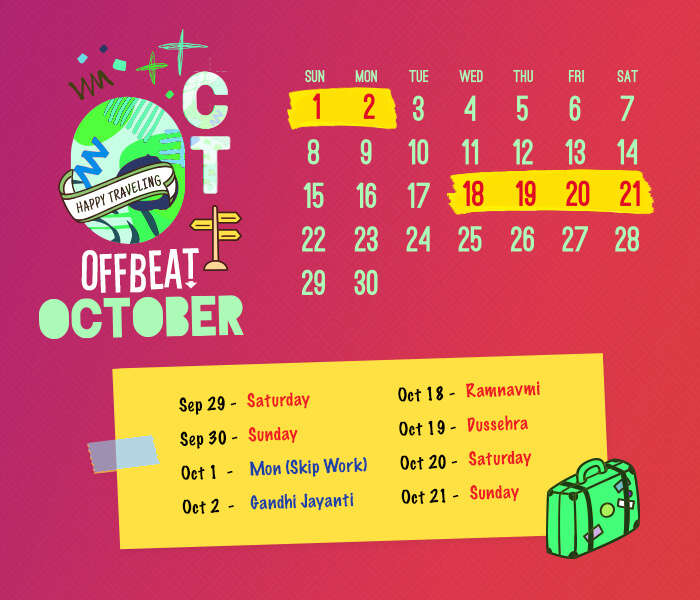 Where to go in October 2018:
November: The Falling Leaves Of Red, Yellow, And Brown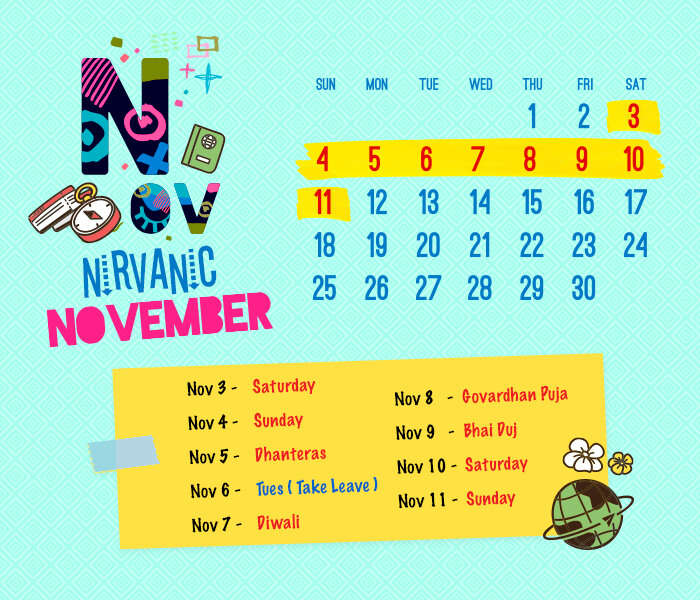 Where to go in November 2018:
December: Jingles, Carols, And Plum Cakes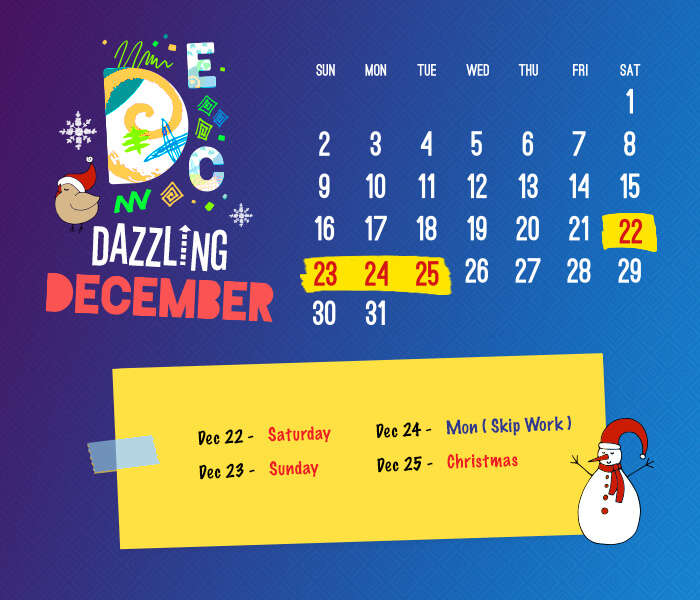 Where to go in December 2018:
We bet you didn't know 2018 is going to be this sensational! Don't let the year just pass you by. Download this calendar right here and make use of all long weekends for vacations both short and long. Don't forget to tell us where you'd be heading! Happy Tripping!