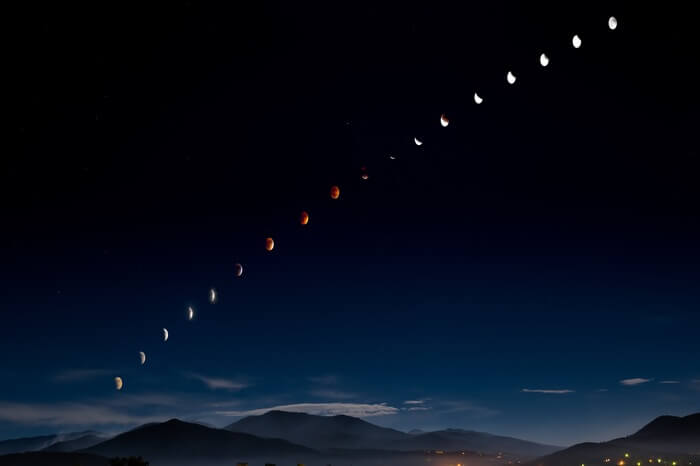 If traveling to places is all about the new experiences, then you cannot afford to miss the total lunar eclipse in Spiti which is happening soon.
Do you know about the July 2018 lunar eclipse in India which is the longest of this century and is happening after 100 years?
On July 27, the coy moon will turn into a blood-red hue and disappear behind the earth's shadow for a whopping 1 hour and 43 minutes, a rare occurrence happening after 100 years. And, this phenomenon is only visible from the continents of Central Asia and Eastern Africa.
Good time to be living in India. Even better, if you are in Spiti during the eclipse.
For stargazers and travelers, the total lunar eclipse is a great opportunity to pack their bags and travel to Spiti Valley to watch this celestial treat.
Why you should go watch the Lunar Eclipse in Spiti
While total lunar eclipse is visible from throughout the country, there are three major and hard-to-ignore reasons why you should go all the way to Spiti to observe the Red Moon over the valley:
Spiti Valley is one of the best darkest sites in India to observe any astronomical activity in the sky. There is no better place than the pitch-dark valleys of Spiti to watch the moon disappear into the Earth's darkest shadow.
While other parts of the country are experiencing monsoons right now, the arid weather of Spiti creates perfect conditions to watch the once-in-a-lifetime event. The eclipse happening in July which is also the best time to visit Spiti Valley is a happy and lucky coincidence for travelers and star-gazers.
Also, the lunar eclipse is starting at midnight when the moon will be at its highest. Therefore, chances of missing the eclipse from the height of 4,270 meters above the sea level are low.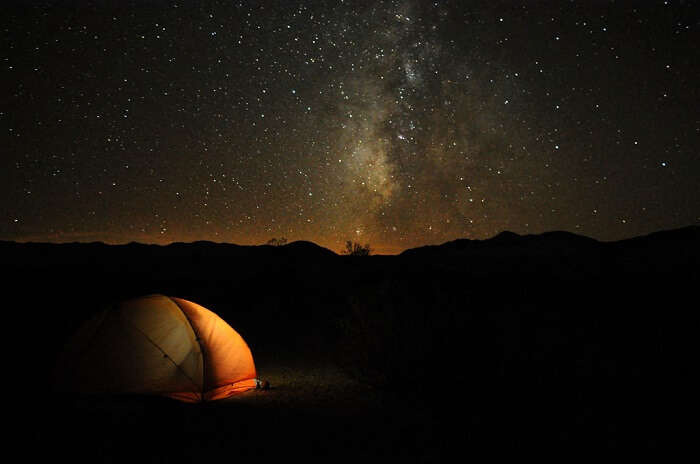 Suggested Read: Spiti Valley In August: A Guide For Visiting The Heaven In The North
Where to watch?
Stargate Observatory, a one-of-its-kind private observatory in Kausani, is organizing a 7-day Astro-Tour to Spiti Valley for those who love astrophotography.
You can also watch the July 2018 total lunar eclipse in Spiti with your naked eyes if you do not wish to join a 7-day tour.
Eclipse timings
27 July, 11:54 PM – The moon starts changing its color
28 July, 01:00 AM – The moon turns into blood red
Isn't this lunar eclipse a spectacular reason to book a trip to Spiti ? And, you might want to do that soon too if you don't want to miss the rare stellar occurrence and regret it for the next 100 years.