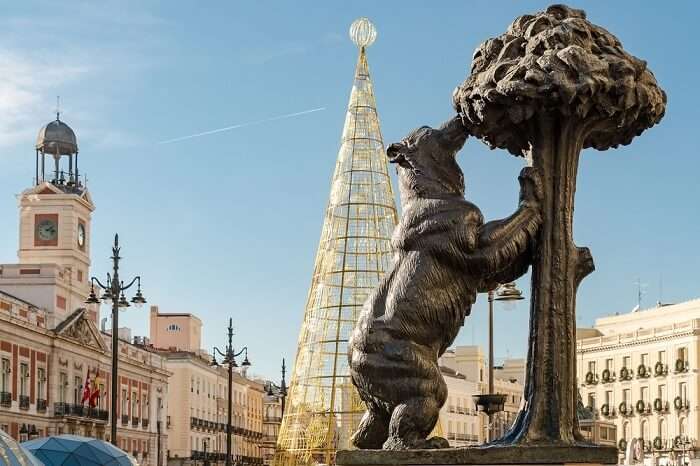 Located on the banks of the River Manzanares and River Jarama and Mountain Guadarrama in the south, Madrid is the most beautiful city to visit during winters. Being the host of all the historic museums, splendid architecture, beautiful churches, and royal culture, your bucket list must include a visit to Madrid in December. It takes a lot of energy to roam around the city as you won't be able to resist yourself once you land here. The scenic beauty, gorgeous weather, mouthwatering food will make you want more.
Weather of Madrid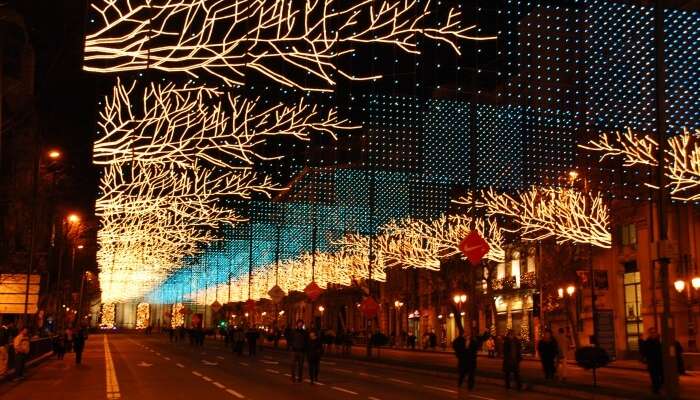 January is the coldest time of the year in Madrid. However, December is cold as well and if you were to some northern state. Madrid weather in December is warm and dry as compared to other cities. The day is in between 10°C to 15°C and it's mostly windy which will require you to have all of your thick winter collection to come out of the wardrobe to get exposed. Although daytime receives a good amount of sunshine and during the night you would need a nice coffee place for some warmth and the best thing about winters in Madrid is, it's all dry and no chances of showers are expected in Madrid in December 2018.
Places To Visit In Madrid In December
Being the capital city of Spain but still smaller than Berlin and London, Madrid is the third largest in Spain. Here is a guide of where you should visit in Madrid to experiences all types of adventures.
1. Royal Palace of Madrid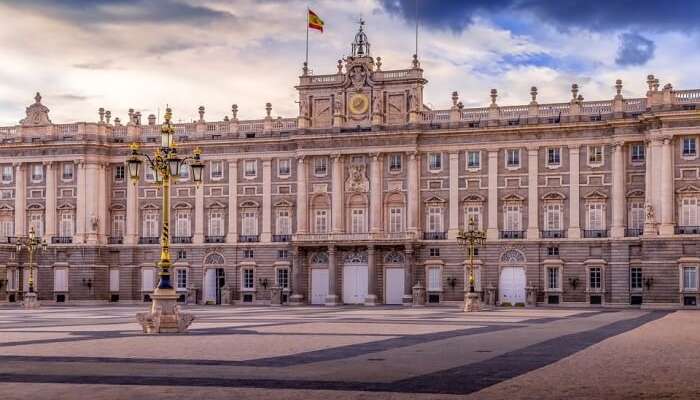 The home of the Spanish Royal Family, this is the largest royal palace in western Europe, built for King Philip V during the 17th century. The royal armory of the palace has all the weapon used by King Philip V till date. But these days the palace is only used for state ceremonies and tourist visit. So, if you want to be a part of this royal palace, spend some time here whenever you plan to go to Madrid.
Must Read: 9 Beaches Near Madrid That Add Charm To The City's Beauty!
2. Palacio De Cristal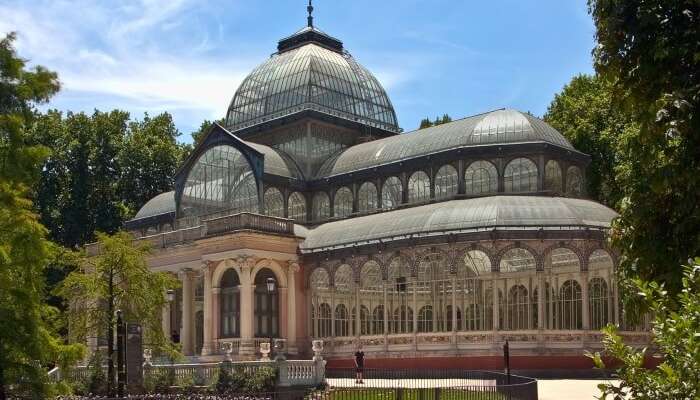 Situated in Buen Retiro Park, Palacio De Cristal is a palace built completely with glass on from frame next to a beautiful lake looks magnificent at night when it is lighted up. This palace mainly represents a greenhouse and hosts the exhibitions of plants and flora. Winter evenings at this palace are gorgeous alongside the lake and if you are planning this trip with your loved ones, you be having the most romantic evening of your life here. Go for boating in the lake in this cold windy weather with your better half, under the beautifully lit Cristal palace for and feel like a delightful dream.
Suggested Read: 10 Coolest Hostels In Madrid That Are Also Easy On Your Pocket
3. The market of San Miguel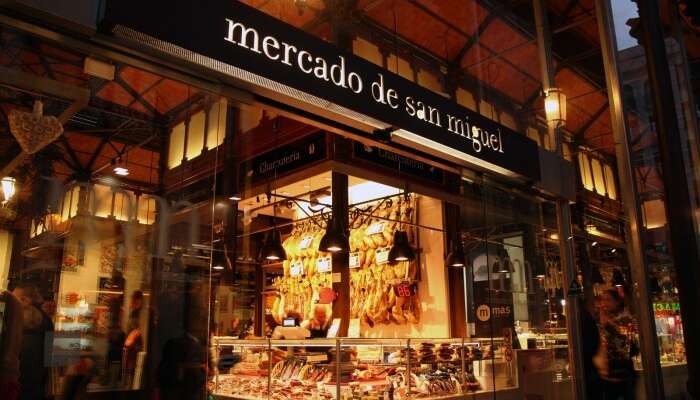 Located at the heart of Madrid, San Miguel is a market almost at the walking distance from Plaza Mayor. This is not one of those ordinary flea markets but an exclusive market has more than 25 vendors around the street selling delicious Spanish foodstuffs. Olives, hams, prepared tapas, baked food, and so many drinks like champagne, beer, wines will impel you to buy them all. For some big-time foodie, this has to be in the things to do in Madrid list because if you forget to visit this place, you are gonna regret all your life. You can get some of the most beautiful souvenirs for your family and friends from this market and let them experience the beauty that this city holds.
Suggested Read: 10 Most Beautiful Churches In Madrid That Are On Every Globetrotter's Bucket List
4. Puerta Del Sol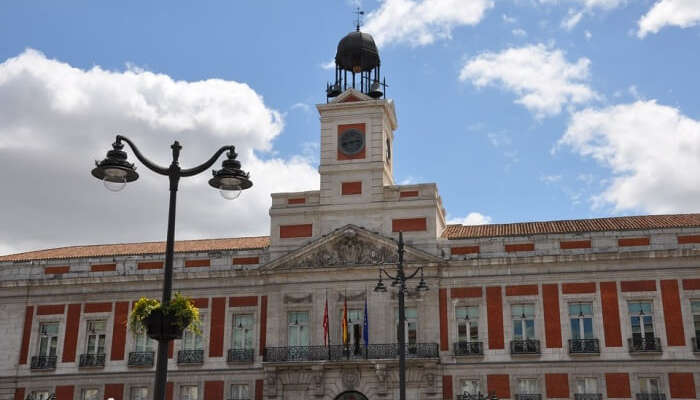 One of the busiest streets in Madrid, Puerto Del Sol is the shopping hub of Madrid. Named after the old city gate having sun emblem. Here you can find all types of clothes, shoes, jewelry, and confectionary as well. When you reach this market, first of all, you must buy a big bag for keeping all your shopped stuff in it because once you start shopping here, you won't be able to resist yourself from buying each and everything. This being said, you must let this place slip out of your wishlist of the places you need to visit in Madrid if you're planning your trip in December.
Suggested Read: 10 Best Day Trips From Madrid That Will Add To The Charm Of Your 2018 Spanish Holiday!
5. El Parque de Retiro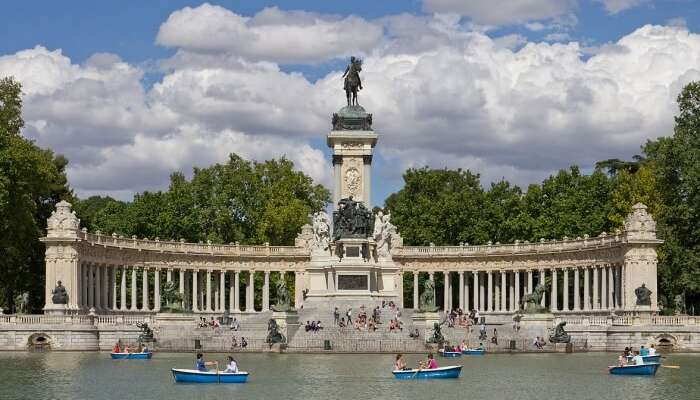 After a hectic day, in the end, you can go to the main park of Madrid, El Parque de Retiro. A huge park with lakes for boating, monuments, and sculptures. This park looks mesmerizing after the sunset. Winter sunset in Madrid is enchanting and it is advised that you should never miss even a single sunset if you are in Madrid. This is where you can have a nice family time as well as some self-time to enjoy the weather of Madrid. You need to visit El Parque de Retiro if you are chasing a hike in the Adrenaline level as this place has a plethora of adventurous activities to choose from. The month of December witnesses a number of tourists from all over the world who end up being here.
Suggested Read: 10 Restaurants In Madrid To Enjoy A Colourful & Appetising Food Palette
6. Museo Del Prado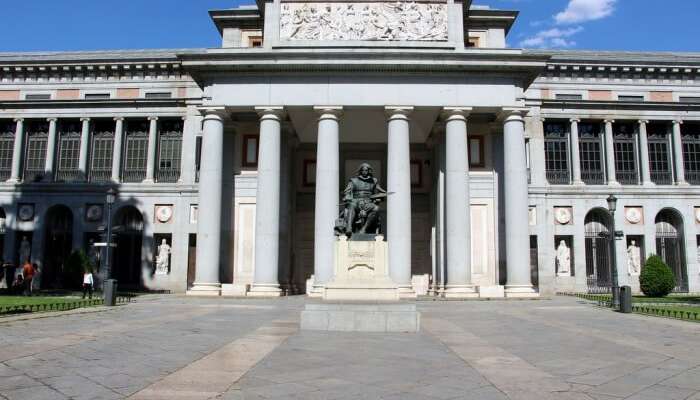 Have you been waiting all your life to see the actual Mona Lisa painting? Well, then you must Museo Del Prado located in Prado having rarest pieces of Monalisa painting which is going to take your breath away. If you're a sucker for art, there is exactly where you need to come as this museum has a lot to offer. You are going to be in for a blissful experience while staring at the art galleries of this place. Take your family along and have a fine dinner at the restaurants situated nearby.
Further Read: 10 Things To Do In Madrid For A Frolicsome And Lively Vacation In 2018
Be it cultural royal heritage, amusing destination, flea markets, monuments, or delicious food, Madrid has it all. The real beauty of Madrid is seen during the time of Christmas and New year when the city is fully decorated and the celebration is at a peak. So plan a trip to Spain in December to be a part of this amazing Spanish city for an amazing life experience. Keep in mind these above places to avoid confusion and have a great time in Madrid.
Comments
comments