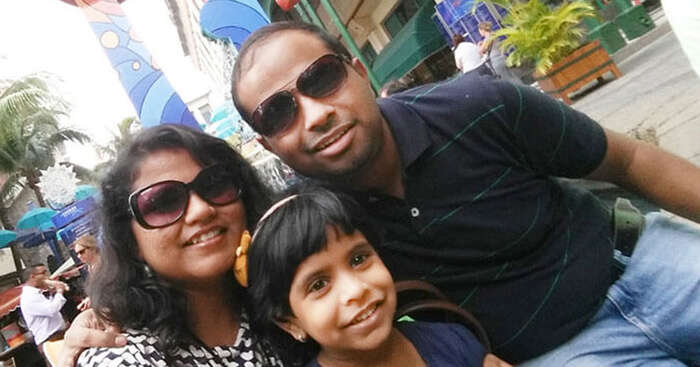 Mahesh S talks about his exhilarating trip to Mauritius and how it changed his life. He made his booking through TravelTriangle and the seven day Mauritius tour cost him INR 1,85,265. It was a package for three- him, his wife, Ashwini V S and their daughter, Jayitha that included the flights, their stay in a 4-star hotel and their local tours in Mauritius.
If only I knew one week was enough to change the way one looks at life, I would have taken this break much earlier. The seven-day trip to Mauritius was one experience that changed my outlook towards life.
The trip surely has taken a toll on my mind. It has been two weeks since I returned from my vacation to Mauritius but such is the impact it has on your mind that it takes you ages to get over it. I am still dealing with it.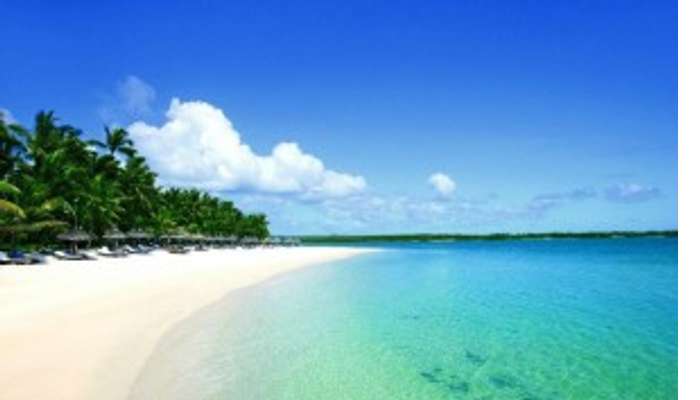 For me, it was a seven-day tour to heaven that started on September 15th and came to an end on September 21st. Accompanying me were my wife Ashwini V S and my daughter Jayitha. Mauritius provided us with everything needed for a perfect family holiday. It gave me time to rediscover myself.
I won't tag myself as an ardent traveler, but post this trip I would want to spend time exploring new places. I realized that traveling and spending time with my family gives me the sort of happiness and contentment that is parallel to none.
The Trigger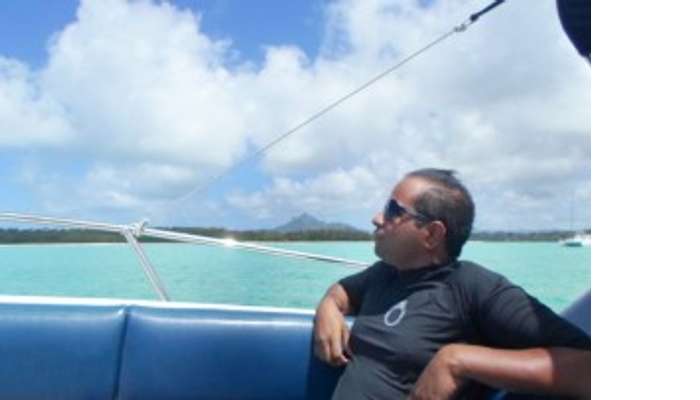 Beaches always excite me. I don't really have a clear idea of what a perfect holiday to me is, but I know for sure that the destination will surely be a beach destination.
Enticing tales from friends, breathtaking glimpses of the natural beauty, amazing weather and my love for beaches, made me zero down on Mauritius as my next holiday destination.
The weather was enough to attract me to the location in September, I browsed through my work calendar and worked around my schedule to make way for a week of leisure. The destination was set, dates were fixed and it was then my trouble actually started.
Mapping the Travel Plan
Plan a trip abroad and a zillion questions start bombarding your mind. Such was my state, until I stumbled upon TravelTriangle.com. It was a family trip hence I had to make sure everything was in place. Amit Arora, – TravelTriangle Mauritius Expert helped me package my thoughts and formulate the perfect itinerary in the most economical budget. I knew my trip was in safe hands. I could see all my worries washing away, making room for excitement and dreams of a great holiday.
Day 1- Luxurious Start: Relaxed at Hotel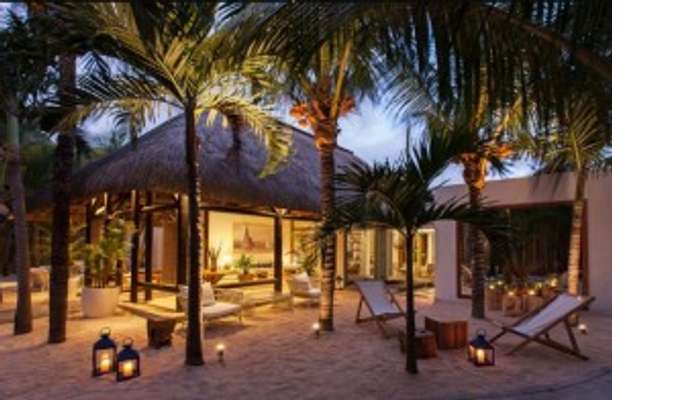 Our excitement had no boundaries the moment we stepped on the Island of Mauritius. It was a smooth landing and we had an AC coach waiting to escort us to our luxurious and magnificent Veranda Pointe Aux Biches Hotel. We were greeted by our Mauritius representative Anurag, who made sure all our expectations were met and we had a great time. The remaining part of the day was dedicated to admiring the beauty and enjoying the luxuries of the hotel.
Suggested Read: 10 Best Restaurants in Quatre Bornes To Savour The Mauritian Food
Day 2- South Island Tour: Natural Wonder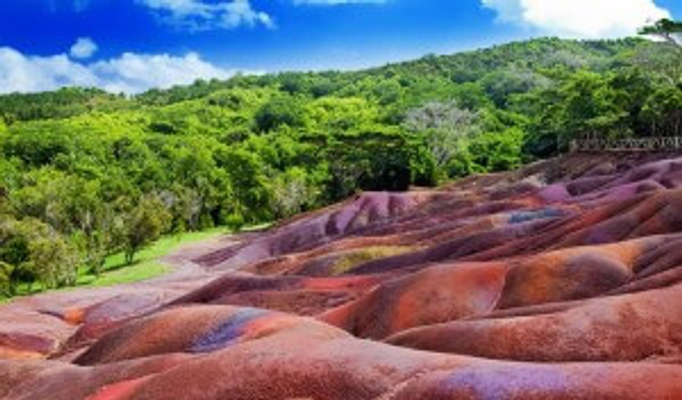 The second day was utilized in the amazing South Island tour (included in the package) which was followed by a visit to Trou Aux Cerfs, Grand Bassin Lake, Shiva temple and Chamarel seven coloured earth and waterfall. The Charamel seven coloured earth was a sight you most definitely do not want to miss. Simply loved it! The day ended with a nice and lavish dinner at the hotel.
Day 3- North Tour: Better Ignored than Explored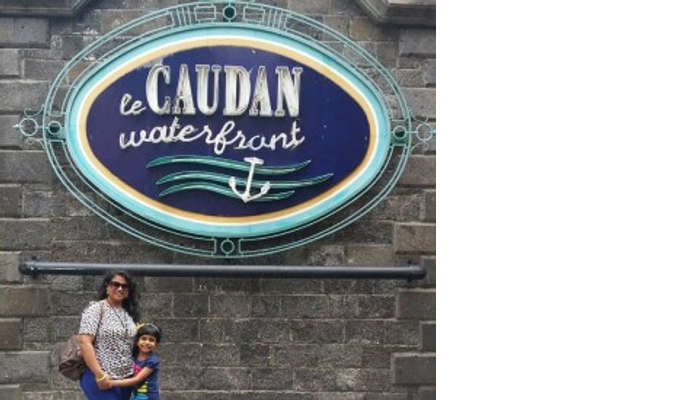 Third day and we were already half way through the trip! A visit to North Island was a part of the schedule for the day. We toured around the capital city- Port Louis, Champ de Mars Racecourse and the exotic Caudan Waterfront. Being a Bollywood fan visiting the St. Mauritius Church was an exciting experience given the number of movies that have been shot there but that was the only highlight of the tour. I somehow wasn't satisfied with the North tour and felt that the day could have been utilized in doing something else. Travelers travelling to Mauritius might want to do a little research before taking this tour, doesn't appeal to everyone, well, it didn't appeal to me at all!
Suggested Read: Head To Mauritius On A Budget Trip To Explore The Exotic Country In All Its Glory!
Day 4- Leisure Day: Just What I Wanted!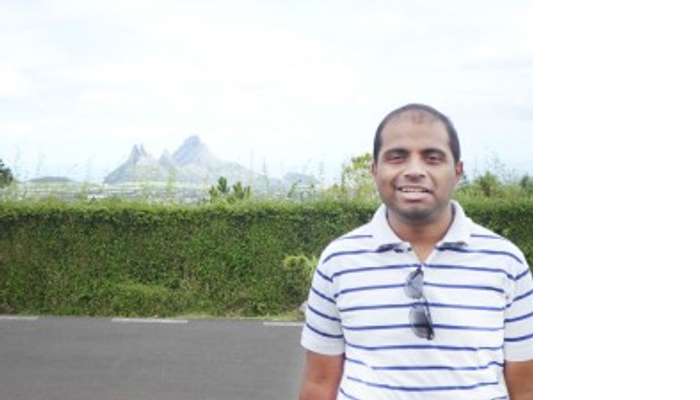 Just what I needed, a leisure day! I was a tourist for two days and was moving ahead in a strategic and planned manner around the Island. The fourth day was a breather, that gave me ample time to spend on the beach with my wife and my daughter. We took a walk around the place admiring the beauty of Mauritius. I relaxed my nerves and did nothing at all, yet it was the most productive day for me. How ironical, isn't it?
Day 5- Ile Aux Cerfs: Highly Recommended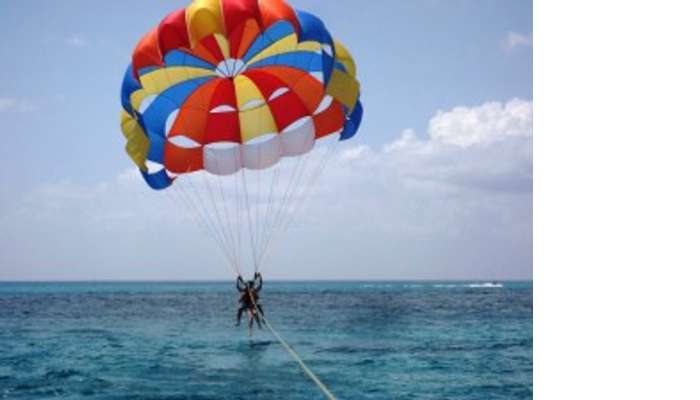 A visit to Ile Aux Cerfs was a fabulous experience. There were many water activities that we could enjoy. There was under sea walking, tube ride, parasailing and a waterfall. We even got to see the point where river merges into the sea and observe the color change at the place. The view during parasailing was simply breathtaking. After this, I chilled at the beach with my family. The day was planned perfectly and I highly recommend the tour to Ile Aux Cerfs and the parasailing experience to everyone.
Day 6- Trou-aux-Biches: Life Underwater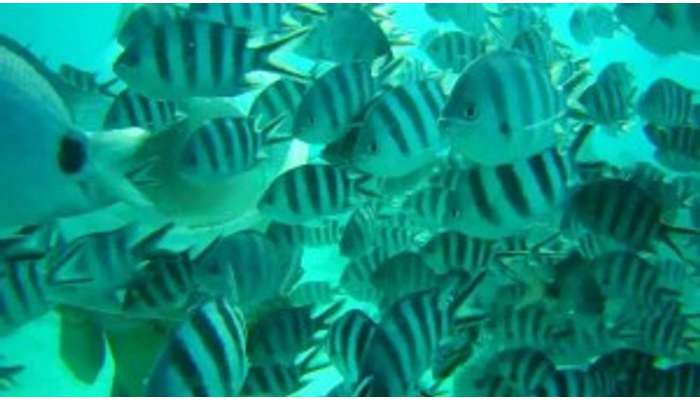 Till day 5, the transport was arranged as part of our package. For day 6 and day 7, we hired a car. We visited Trou-aux-Biches, a beach that is 10 min drive from our resort. This was again a superb beach just like the beach of Ile Aux Cerfs, however with smaller waves. After this, we took our pre-booked trip in a submarine at Blue Safari Submarine. This was another unique and unforgettable experience. It was breathtaking to see undersea corals and fish. The smile my daughter had on her face was a great sight both for me and my wife.
Day 7- Casela Nature Park: A Perfect Ending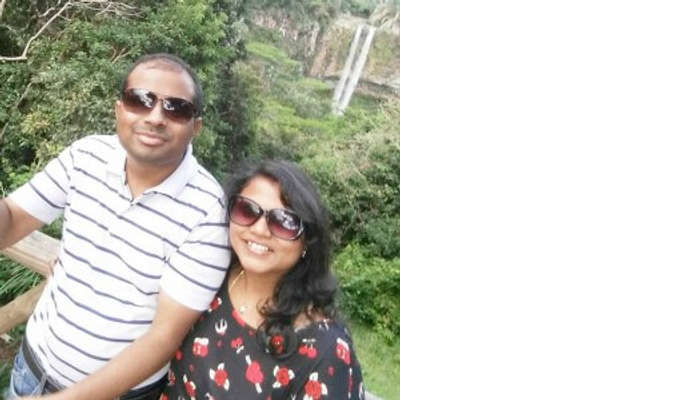 And it was our last day in Mauritius! We did end it with a bang by visiting the Casela Nature Park. I had heard a lot about the exhilarating experience, but witnessing it live was way better. We interacted with lions and went on an amazing safari drive. The interaction with lions was a bit frightening, yet an exciting experience. We got to touch the lions and the experience was just amazing. Safari too was exciting where we got to see ostriches almost face to face and touch zebras which came near to the safari bus. The tortoise park was good too. The close interaction with animals is something we had not witnessed in India hence it proved to be the highlight of the trip. We were quite happy with the Day 7 schedule. Finally, the trip came to an end and it was time to fly back home.
Mauritius has given me great memories that I would treasure for life. I recommend this place to all those wanting to escape into nature's lap and those who want to ditch the monotonous routine to gain some perspective on life.
Highlights– Parasailing and its view, interaction with lions, undersea walk, submarine ride, tortoise park, Casela safari.
Low points– North Tour, you might want to utilize the day doing something else.
Tips for future travelers– Be prepared, drinking water is very expensive there.
Thinking of a trip to Mauritius? Don't hold back, book your package through TravelTriangle NOW!
---
Looking To Book An International Holiday?
Book memorable holidays on TravelTriangle with 650+ verified travel agents for 65+ domestic and international destinations.
---
Comments
comments