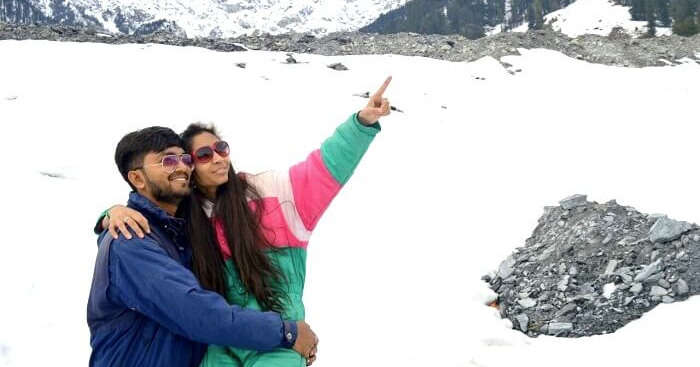 Manan and his better half had an amazing time covering the best hill stations of Himachal and doing rafting and ice skating on their honeymoon. Read to know about their 7 Day romantic escapade!
Trip Type: Honeymoon Trip
Duration: 7 Days and 6 Nights
Budget: INR 40, 628
Inclusions: Accommodation at Harmony Blue Mashobra, Shimla,Harmony Purple River Valley, Manali,Impress Hotel, New Delhi, Transfers, Breakfast, Sightseeing in Shimla, Kullu, Manali, White water rafting at Kullu, horse riding in Kufri.
Exclusions: Paid activities, if any
Agent: Hamara Travel
I was searching for good honeymoon packages over the internet when I came across the TravelTriangle page in Facebook. While browsing through the page I came across the Himachal 7 day honeymoon tour package covering places such as Manali & Shimla and felt like it would be perfect for us. Hence, we booked the package and got ready for the trip to start. We were about to begin the most beautiful chapter of our lives.
Now that we are back from the trip, we can say that a honeymoon trip to Shimla and Manali was a great idea!
Day 1: A great welcome by the hills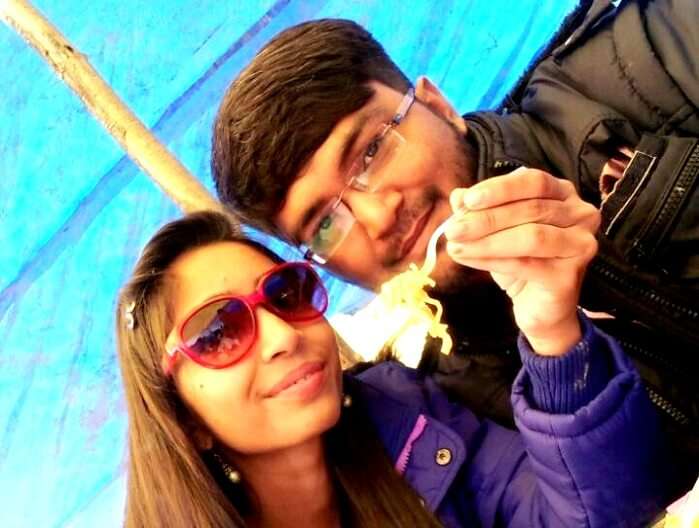 11 Travel Tips For Himachal Pradesh That Will Come In Handy For Your Trip In 2022
We boarded our flight from Ahmedabad and reached Delhi. Our driver was waiting for us at the airport and insisted we leave for Shimla immediately. Hence, we had quick snacks at the airport and left for Shimla. We stopped in Chandigarh for sometime and visited the rock garden. The rock garden is one of the main tourist attractions of Chandigarh and is a good place to chill around.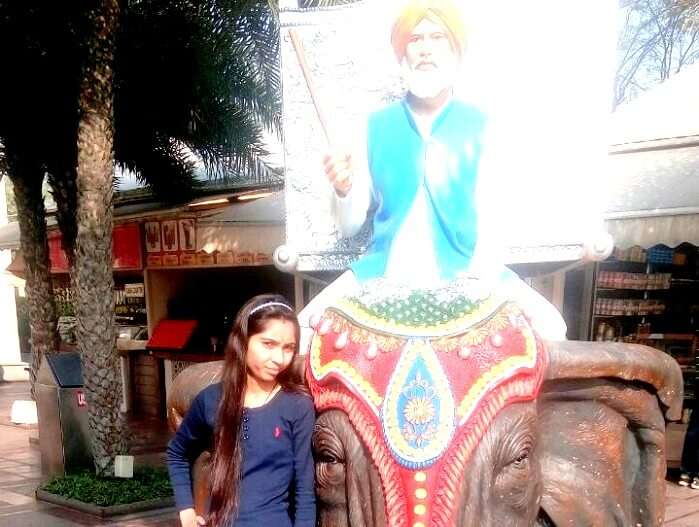 We stayed there for sometime before leaving for Shimla. We reached Shimla around 7 pm, and as our hotel was in Mashobra, it took us one hour to reach the hotel. We checked into our hotel, had dinner and slept off as we were quite exhausted from the journey. ماكسيميليان إبراهيموفيتش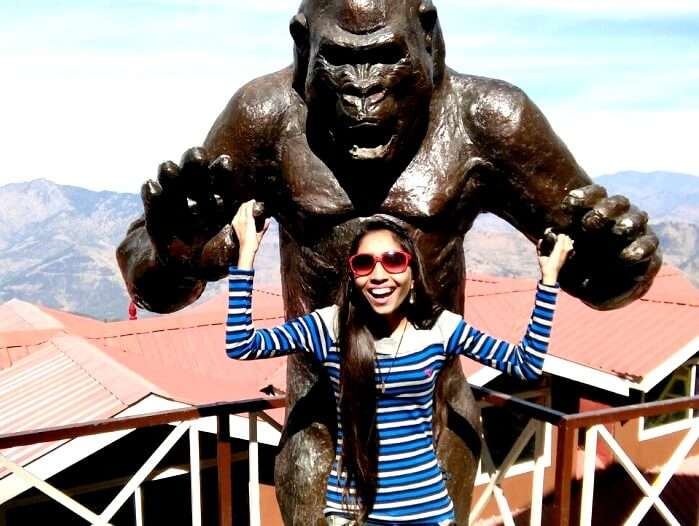 Hotel review: Harmony Blue Mashobra
It's a charming property located in the hills. The rooms are quite spacious with the windows facing the beautiful valley offering a mesmerising view in the morning.The staff is quite helping. The basic facilities such as laundry, hot water etc. are available. Overall a very comfortable stay.
Day 2: Visiting places around Shimla: Kufri and Naldehra tales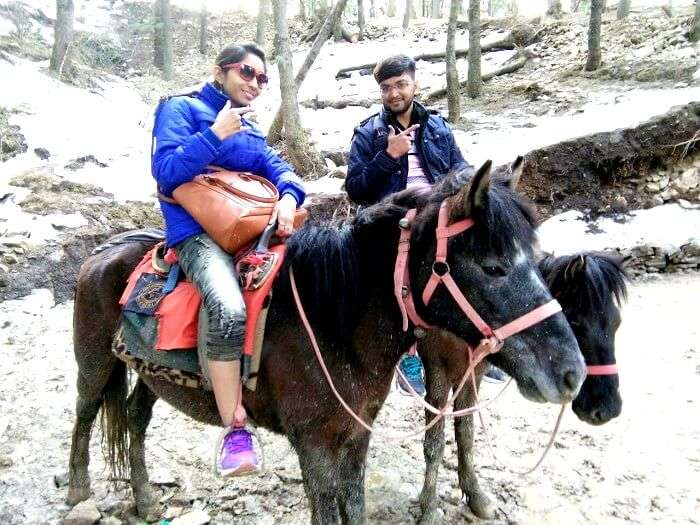 Explore The Himalayas: 48 Best Places To Visit In Himachal Pradesh In 2022!
We had an early morning breakfast and left for sightseeing around Shimla. We first visited the adventure park, an entertainment zone housing different amusement rides and snacks zone. Post that, we visited Kufri, a quaint hill station near main Shimla.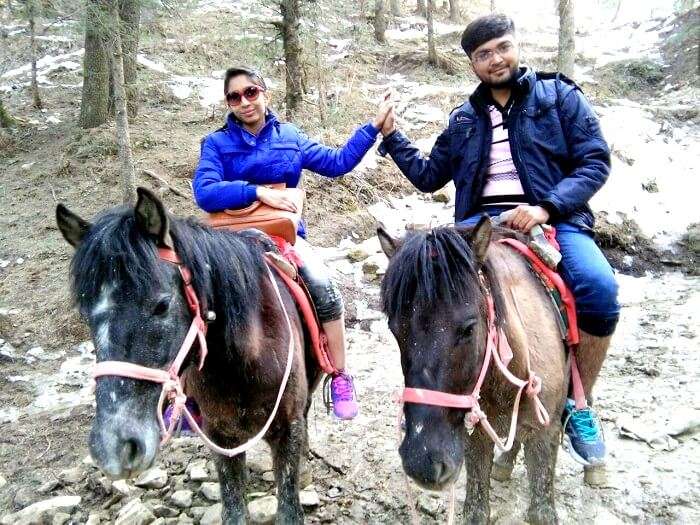 The name Kufri has been derived from the word 'kufr' meaning lake in the local language. This place is famous for ice activities like ice skating, skiing, balloon sliding etc. in winters and has vast acres of tall trees making the place look magnificent. Thankfully, we were able to experience some snow on our way up.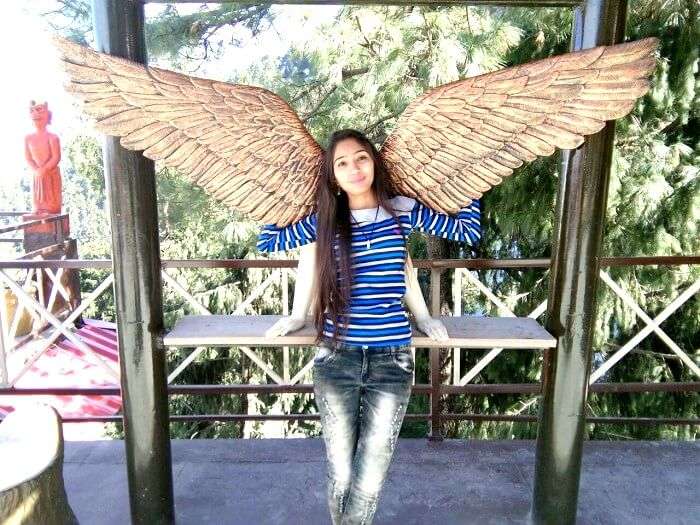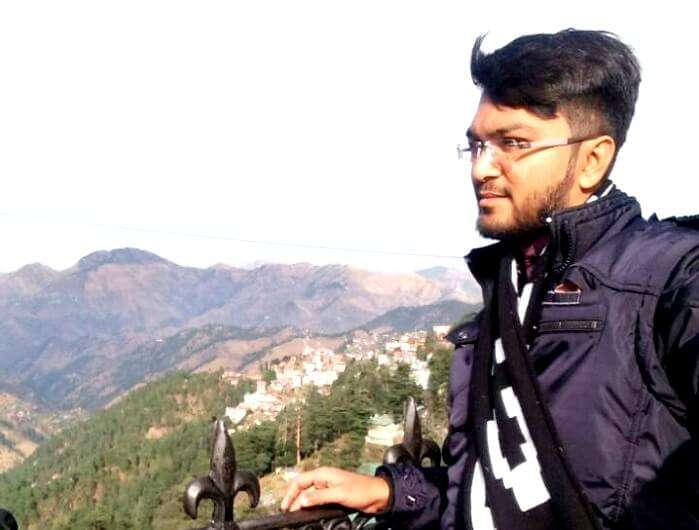 Post that, we visited Naldehra, a beautiful place near Shimla and a paradise for nature lovers and adventure seekers. Naldehra is famous for its golf courses and boasts of having the oldest golf course in India. Vast acres of greenery surrounded by thick pine forests add to the overall beauty of the place.
We returned to our hotel by late evening and had sumptuous dinner and slept off.
Day 3: Sightseeing in Shimla: churches and temples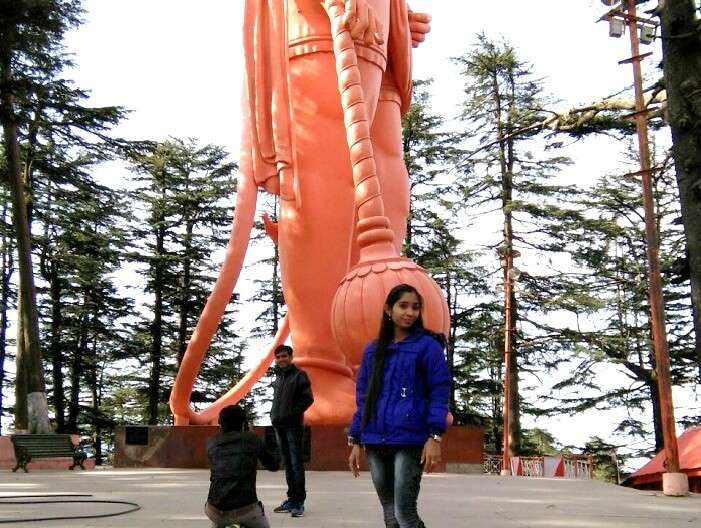 Go Paragliding In Khajjiar For A Thrilling Weekend Retreat In 2022
Day 3 was reserved for the sightseeing tour of Shimla. We first visited the Christ church, a very beautiful old church built in Neo-Gothic style in the British era. It is one of the oldest churches of North India and is situated on The Ridge in Shimla.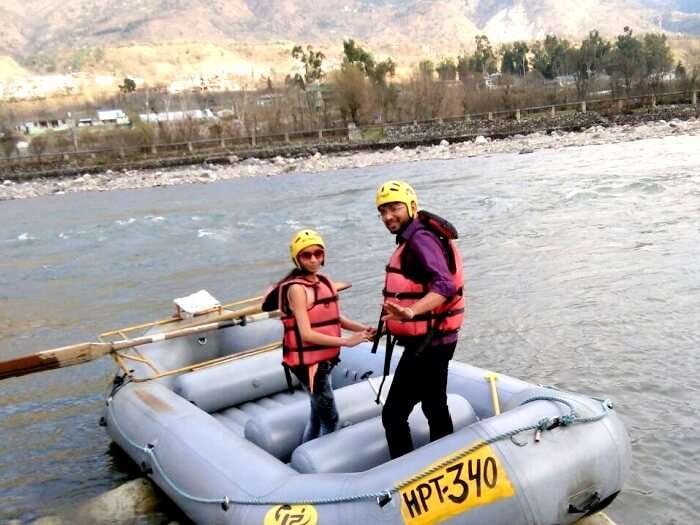 Post that, we visited Jakhoo temple, dedicated to Lord Hanuman. All the main places in Shimla are around the Mall road and can be easily covered on foot.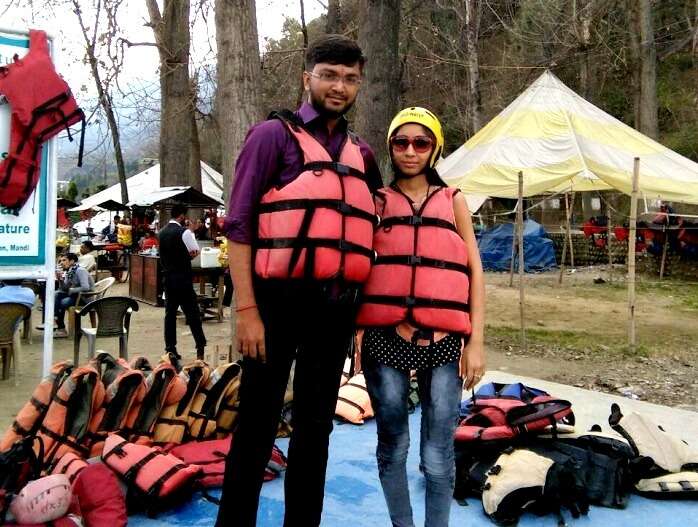 After we finished our sightseeing tour, we left for Kullu. It took us about five hours to reach Kullu. After reaching, we first decided to do river rafting as Kullu is famous for White water river rafting in Beas. We did the long 26 km rafting and It turned out to be an amazing experience for us. Our hotel was in Manali so it took us some 45 mins to reach there. We checked into our hotel, had dinner and retired to our rooms for the night.
Day 4: The beauty of Solang valley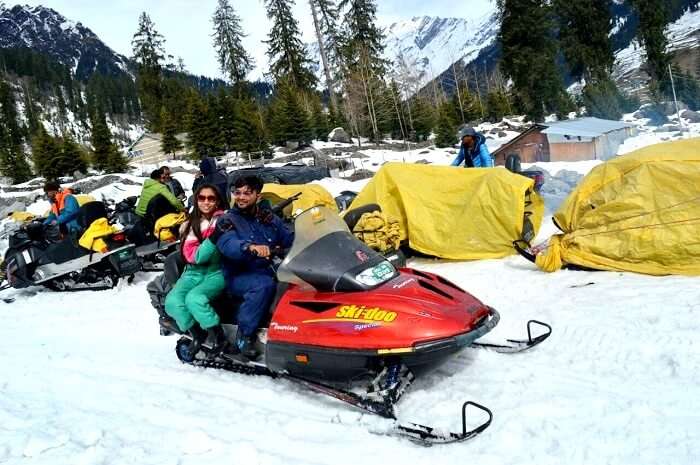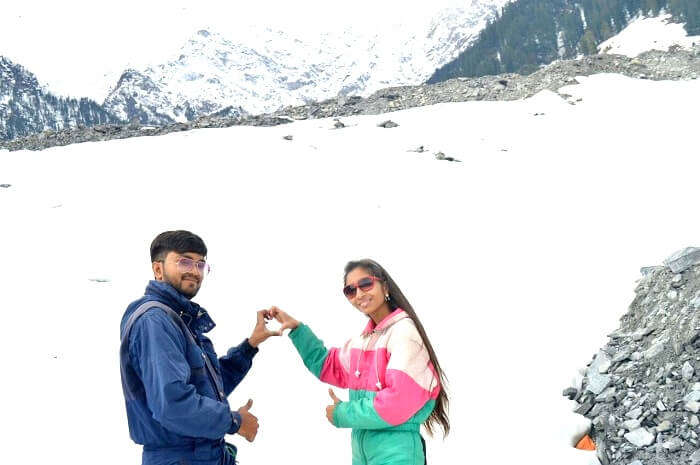 We had an early morning breakfast and left for Solang Valley, a side valley at the top of Kullu valley. It is well known for winter sports such as paragliding, ice skating, snow biking etc. We took the whole package and enjoyed every sport we were able to. It was super fun for the both of us.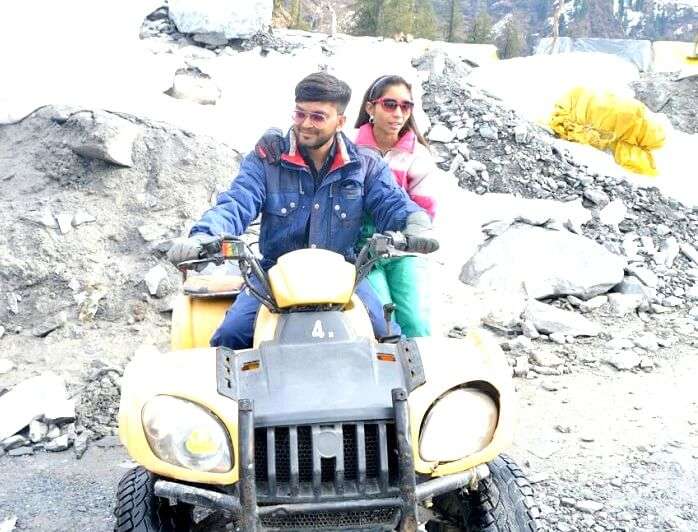 We stayed the entire day there and went to the river point for tea and snacks. The whole place was serene and really soothed our senses.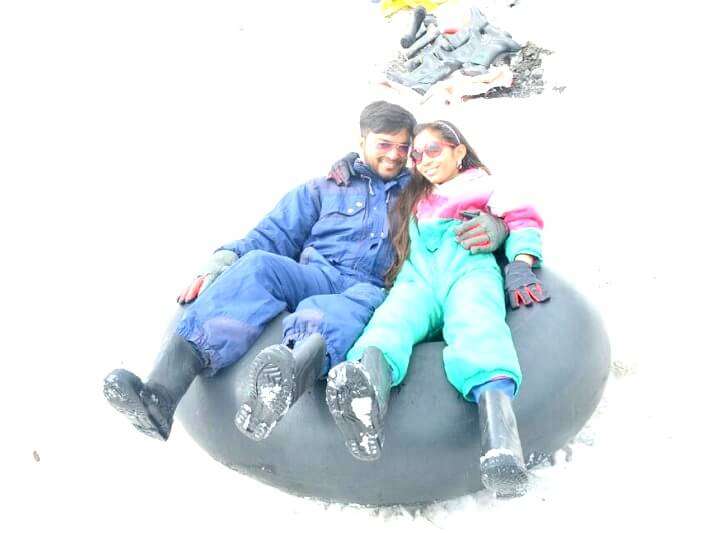 We got back to our hotel and had dinner and slept off, dreaming about Solang valley and the fun we had.
Day 5: In and around Manali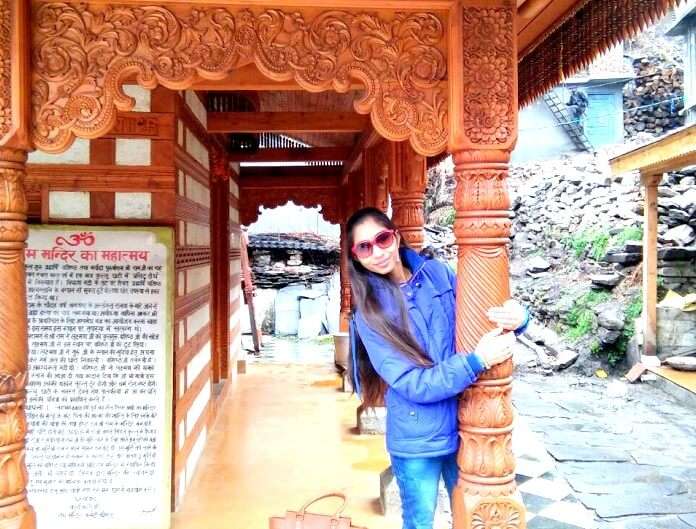 Rohtang Pass Is Not For The Faint Hearted! Take A Trip In To Experience The Thrill
Day 5 was reserved for Manali sightseeing tour. Post breakfast, we left for a visit to Hadimba temple and Vashist temple. Bot these temples are two of the most popular places in Manali and are important places of worship for Hindus.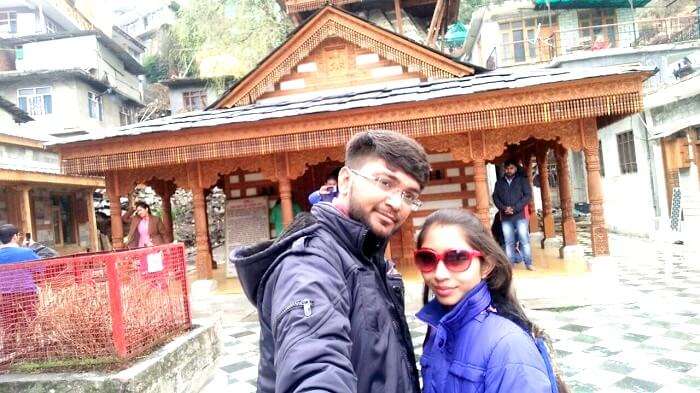 We also visited the Manali museum, which houses the local arts depicting the rich cultural heritage of Himachal. It turned out to be a wonderful experience for us and gave us an insight into the life of locales here.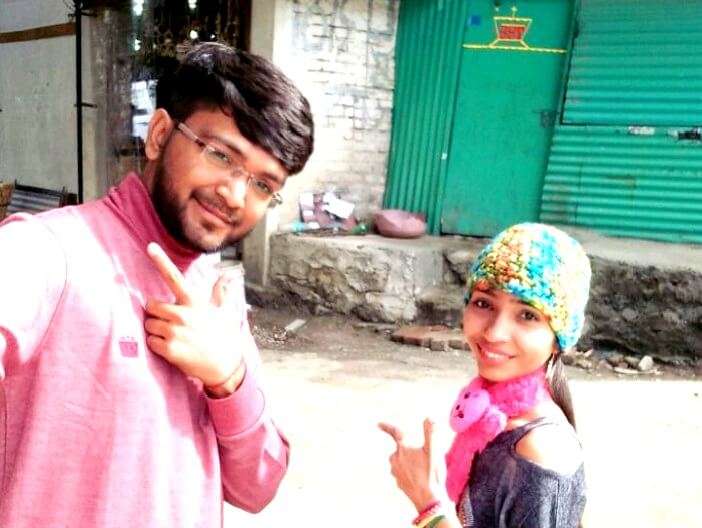 Post that, it was time for some shopping in the Mall road. Mall road is the best place to pick up local handicrafts and souvenirs. We stayed there for a couple of hours and shopped to our heart's content. It was raining throughout the day but we did not really care, we were too lost in admiring the charm beauty of the hills. At night, we came back to our hotel for dinner and sleep. لعبه اونلاين
Hotel review: Harmony Purple River Valley, Manali
The location of the hotel is perfect, with the hotel being situated about 2 km from the Hadimba temple. The rooms are properly furnished with basic amenities such as hot water, wifi, laundry services available. The staff is very friendly and helping.
Day 6: Peace in Manikaran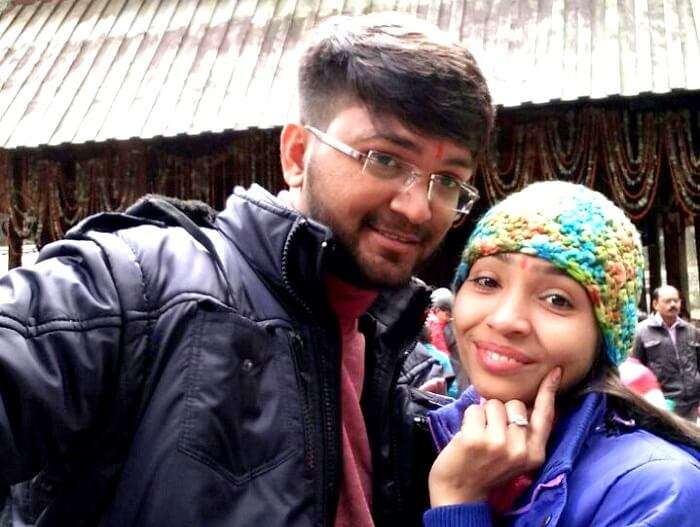 On our last day of the trip, we had breakfast in our hotel and left for Manikaran sahib, a holy place of worship for Hindus and Sikhs. It is famous for its hot water springs, and we had a good time, eating in the langar and praying to lord Shiva.
We were to leave for Delhi after that but we decided to stay there for the night as it got late in Manikaran.
Day 7 and Day 8: Delhi and beyond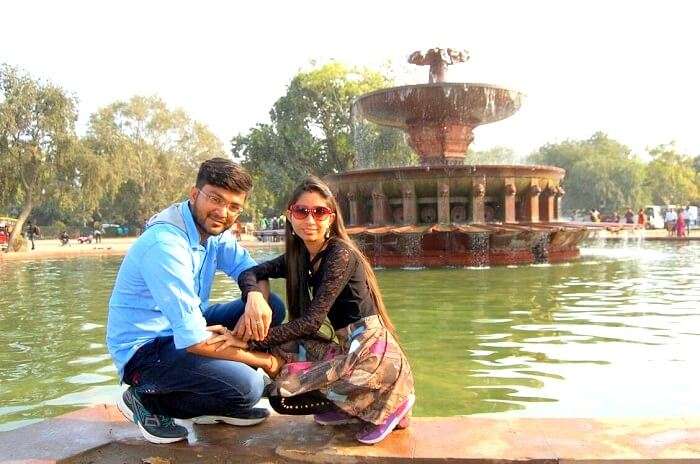 Next day we left for Delhi at dawn and reached by afternoon. We visited the India gate, Rashtrapati Bhawan and witnessed Old Delhi's charm in Chandni chowk. It was a perfect ending to our awesome trip.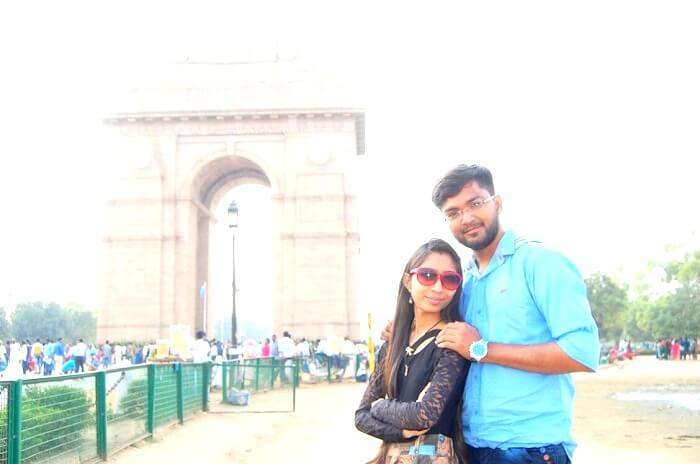 Hotel review: Impress Hotel, New Delhi
Located in the heart of Delhi, it's a good stay option for tourists. The rooms are clean and spacious with modern facilities available. The staff is quite helping and the food is pretty decent too
Next morning, we caught our flight back to Ahmedabad, keeping the memories of the trip close to us.
Highlight of the trip:
A visit to Solang Valley is a must if one visits Manali. Trust us, the snow activities there are worth trying.
River rafting in Kullu is also an amazing experience. We highly recommend it
Low point:
Unfortunately, due to bad weather, we could not do paragliding. This was the only glitch in the entire trip. الطفل انتوان
Tips for future travelers
Take warm clothes as weather gets too chilly in the hills.
Due to unpredictable weather, activities like paragliding can be called off. You are advised to find out about the weather conditions beforehand.
Summarising, our honeymoon trip was amazing and exactly how we had wanted it to be. The hills have mesmerised us with their beauty and the best part is, places like Manali and Shimla offer a variety of activities to choose from, satisfying the adventure seekers within us. We hope to come back to Himachal again, and relive our beautiful moments in the mountains.
Even you can book an amazing Himachal honeymoon tour package and enjoy the serene hills with you loved one. Book now!