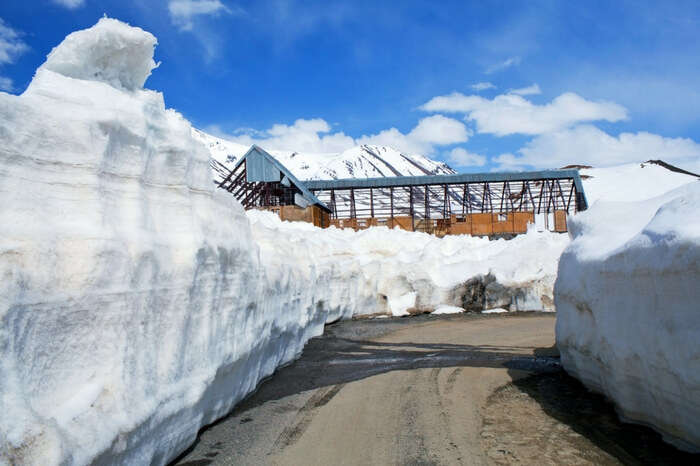 50 km to the north of Manali into the Eastern Pir Panjal lies Rohtang Pass, nature's perfect spectacle. It connects two beautiful valleys of Himachal Pradesh – Manali and Lahaul & Spiti. The name Rohtang means 'ground of corpses' and it was assigned to this pass because of the number of people who lost their lives while trying to cross it in the past. Yet it is thronged by countless travelers during the span of 6 months when it is accessible and is open to the public.
Adventurers and biking enthusiasts reach Rohtang pass Manali braving slippery roads, their dangerous curves, and sometimes extremely rough weather. The reward for this effort is being greeted by snow-capped mountains, breathing in the fresh mountain air, and experiencing the thrill of a challenging journey.
Rohtang Pass – The Beauty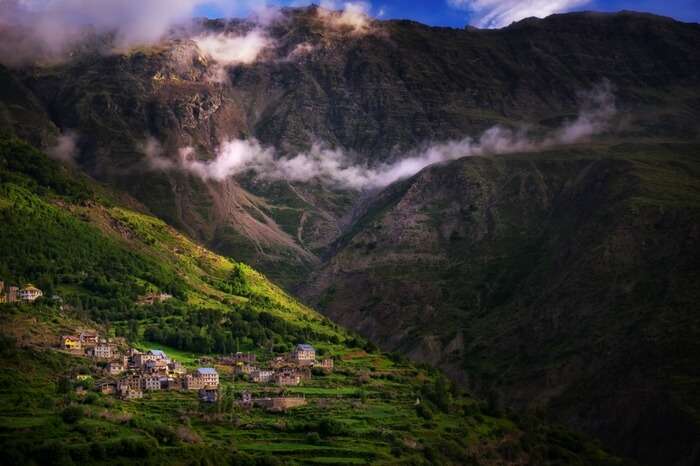 The strategic location of the pass coupled with the spellbinding escapade of nature all around makes Rohtang Pass so popular. The imposing peaks of Geypan can be seen looming large on the pass. It also acted as an ancient trade route between either side of the Pir Panjal range.
As the route of Rohtang pass Manali is accessible only for a span of 3 months (July-September), the road holds significance to people coming from Lahaul valley. This is the time when they transport staple crops and potatoes to the market in Kullu and sustain on the earned money for the remaining part of the year. The Rohtang pass open date is June 1. Besides, Rohtang pass Manali serves as the gateway to Pangi and Leh valley. Enchanting sights of glaciers, snow-covered peaks, glaciers, and rivers continue to amaze nature lovers as they ride the bottlenecked roads that are unforgiving and don't entertain novice drivers.
Must Read: This Igloo House In Manali Is The Perfect Adventure For You This February In 2022!
Rohtang Pass – The Challenge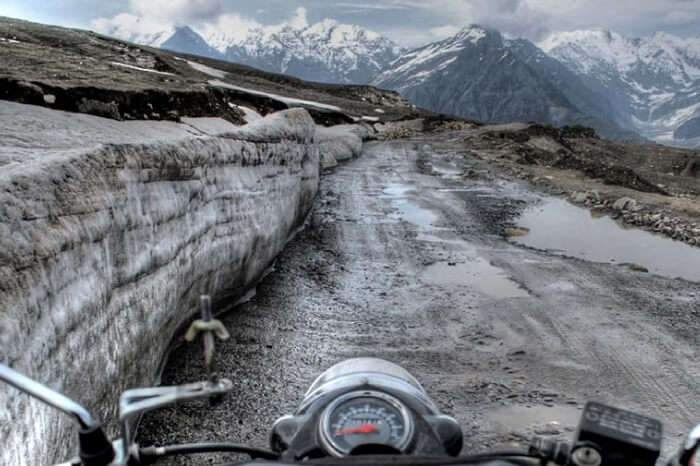 Rohtang Pass lies beyond the habitable world that continues to enchant travellers. Rohtang pass elevation is at 13000 feet, the pass is a gateway on Manali-Leh highway. Enroute, places like Rani Nallah are daunting obstructions that make the journey tricky. Situated 6 km before the pass, the nallah is a major irritant for people traveling to Rohtang. The toughest is a 2 km nightmarish stretch that's only slush and mud all the way along.
Given the rough weather conditions, the Rohtang Pass is closed for public use for the most part of a year. Every new season, the road crew has to struggle with their GPS to dig out the road buried under the layers of snow. Landslides and sluggish weather conditions keep challenging travellers with new difficulty levels. The Government of India has now started building an 8.8 km, a two-way tunnel that will bypass the Rohtang Pass trek and create an alternate year-round link that will be much safer and faster.
Best Time To Visit Rohtang Pass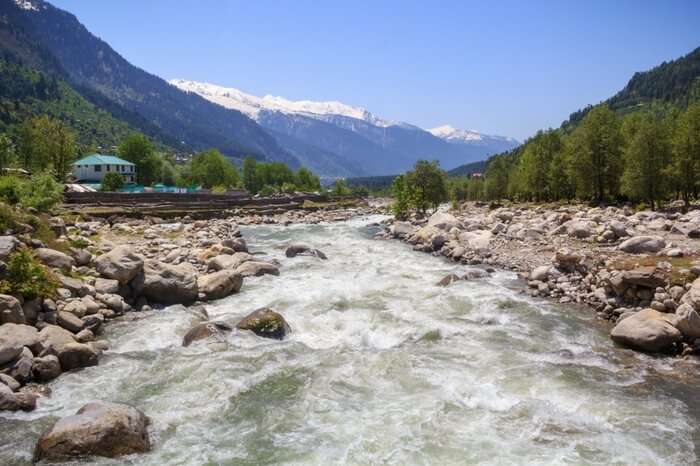 Rohtang Pass weather: Temperature in the region during summer is between 20 & 32 degrees, while during winters the mercury drops down to -2 degrees with the maximum Rohtang Pass temperature going up to 18 degrees.
The best season to visit Rohtang Pass is May to October. Rohtang pass best time to visit for bikers is the month of August, according to reliable sources. This is when tourists can comfortably take up activities like mountain biking, skiing, and snow scooter riding at the famous Snow Point.
Suggested Read: Solang Valley: A 2022 Pocket Guide For A Perfect Tropical Getaway And An Ideal Winter Vacation!
How To Reach Rohtang Pass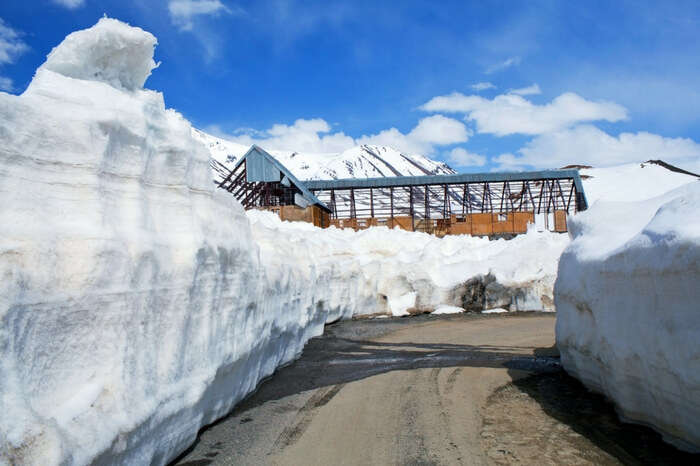 The road from Manali to Rohtang Pass is one of the most scenic roads that you'd find anywhere across India. While travelling along NH 21 leading to Rohtang is a memorable experience. You are advised to move forward in the company of expert drivers or for the best, hire a taxi. This is one of the highest mountain passes, and if you are wondering about Rohtang Pass height, then it lies at an altitude of 3,978m.
By rail: Joginder Nagar railhead at a distance of 104 km from Manali. From Manali, you can either hire a taxi or take a state transport bus
By road: Private taxi or HRTC buses run frequently from Manali to Rohtang Pass, which is almost a 2-hour ride.
By bike: You can hire or rent a bike in Manali to Rohtang Pass. It is a spectacular experience and an adventurous trip to ride a bike to Rohtang Pass
One has to take a Rohtang Pass permit to travel up to and beyond Rohtang. This is a mandatory permit for all travellers travelling to the pass. A charge of INR 500 + INR 50 (congestion fees) has been imposed by National Green Tribunal on every vehicle travelling to Rohtang.
There are two kinds of permits, one is for travelling up to Rohtang Pass and the other one is for travelling beyond Rohtang Pass, which is mainly for travel purposes. An online permit for travelling up to Rohtang is available. You can apply the same on the Himachal Tourism Website and it will be valid for 24 hours. Make sure to plan your trip in advance as limited passes are available each day. To apply for the permit, one needs the following documents –
Valid identity proof
A pollution check certificate for your vehicle
Vehicle registration documents
Suggested Read: 15 Best Restaurants In Manali That Serve Extraordinary Treats
Top 3 Things To Do In Rohtang Pass
Rohtang Pass is all about soaking in nature's might and beauty. Apart from trekking across the rustic terrain, there are plenty of adventure activities in Rohtang Pass.
There are many tourist attractions at the pass remains but Rohtang snow point remains the hotspot. It is here that you have spoiling options of exciting things to do in Rohtang Pass. The most thrilling adventures that you can enjoy here are:
1. Heliskiing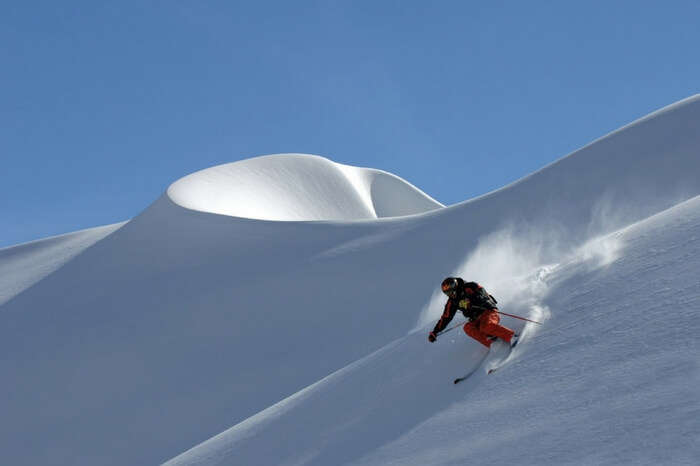 Image Source
This is the top adventure sport to try in Rohtang Pass. If you are an adventure seeker, then you will surely enjoy Heliskiing.
Suggested Read: Let The Skiing Begin: Skiing In Manali Vs. Skiing In Gulmarg
2. Paragliding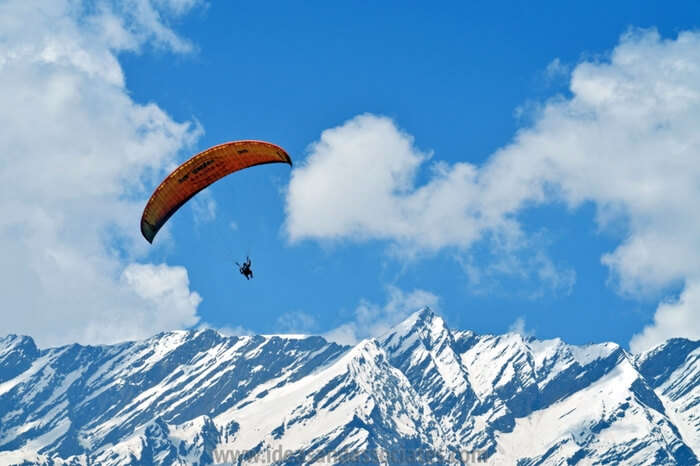 Image Source
Flying over snow-covered mountains is what makes paragliding one of the most exciting things to do in Rohtang Pass. Fly in the air and feel free like a bird.
Suggested Read: 26 Adventure Sports In Rishikesh For Every Thrill Seeker In 2022
3. Snow Scooter Driving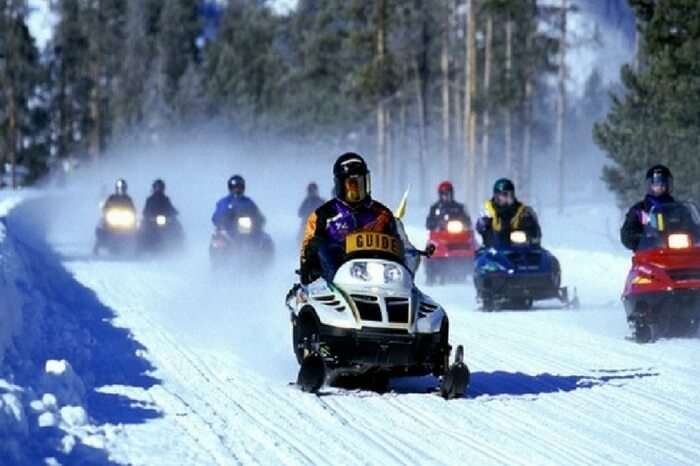 Image Source
Another exciting activity in Rohtang Pass is snow scooter riding. If you are visiting Rohtang Pass in 2022, then do try this activity.
Suggested Read: 5 Gorgeous Waterfalls In Manali For A Blissful Escapade In 2022!
4. Photography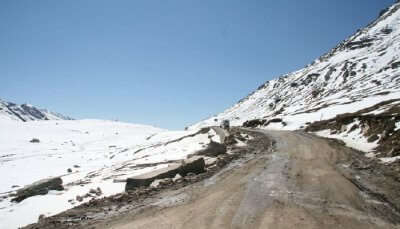 Image Credit: Anthony Maw for Wikimedia
The picturesque view of Rohtang snow point attracts photography lovers all year round. Who wouldn't like to capture the amazing blue skies, snow covered Himalayas and the beautiful scenery.
Suggested Read: Manali Vs Dalhousie: Choose Your Winter Or Summer Escape Wisely!
5. Mountain Biking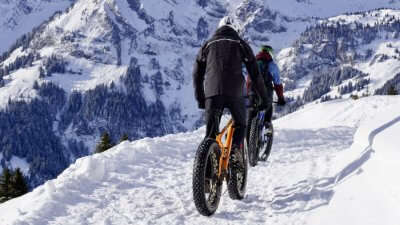 Image Credit: Susanne Jutzeler, suju-foto for Pixabay
Mountain biking in Rohtang Pass is yet anther exciting adventure activity to indulge in. Make sure to pack necessary stuff like good sports shoes, raincoats, extra socks, sunscreen and medicine that you usually consume.
Suggested Read: Nightlife In Manali: Witness The Other Side Of This Town After The Sun Goes Down!
5 Best Places To Visit Near Rohtang Pass
If you are headed to Rohtang Pass Manali, then here are some pretty places to visit in Rohtang Pass and around that you can check out. Read on, to find out more about them:
1. Solang Valley – The Adventure Hub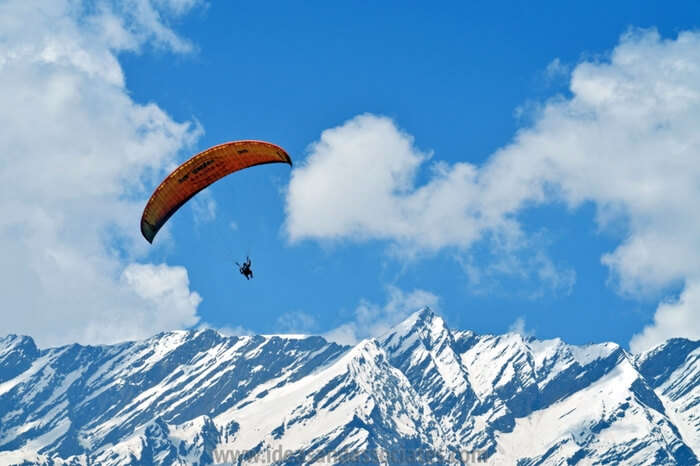 A popular destination for skiing in India, Solang valley is in close proximity to Manali, hence Rohtang Pass. During winters when heavy snowfall lashes the valley, it becomes perfect for skiing and sliding on heavy snow. In summers when the snow melts, activities like parachuting, zorbing, paragliding, and horse riding became popular.
Suggested Read: 46 Best Places To Visit In Manali And Its Precincts In 2022
2. Rahala waterfalls – Picture Perfect!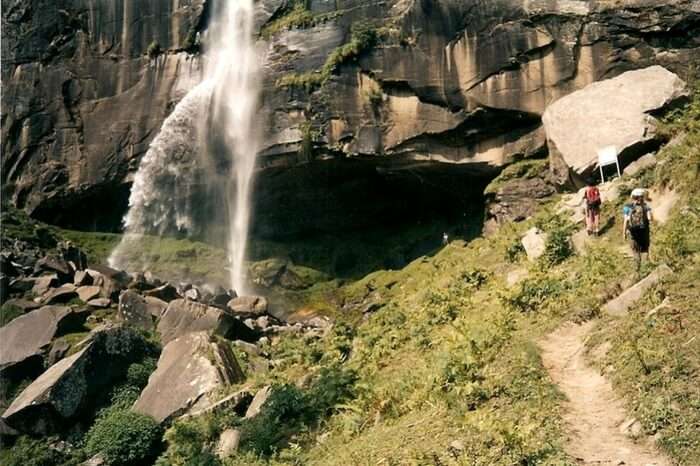 A popular but rarely photographed waterfall, Rahala is 16 km from Manali towards Rohtang Pass. The beauty of the waterfall is its breathtaking descent from an altitude of 2500 meters. This nature's beauty is an absolute treat for shutterbugs. Given the slippery roads and narrow curves to negotiate, the drive to Rohtang from here is as tough as it gets. Hiring a cab or bus is recommended.
Suggested Read: 10 Best Temples In Manali To Experience Spirituality & Surrealism On Your Holiday!
3. Chandra And Bhaga Rivers – A Breathtaking Confluence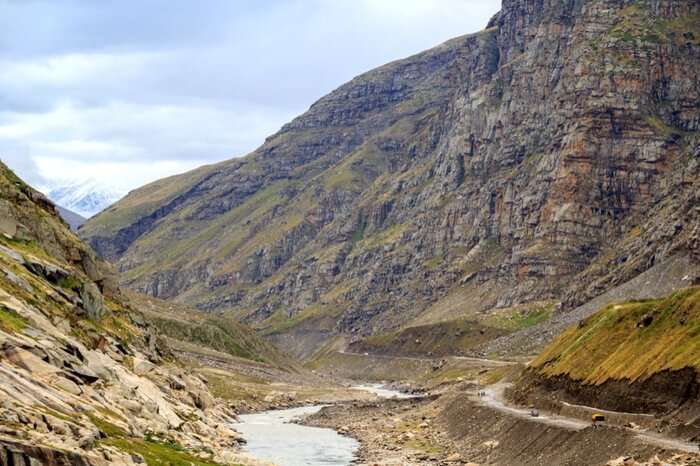 As the glaciers in the Shivalik Ranges of lesser Himalayas melt, they flow downwards holding their course and become Chandra and Bhaga river. They later flow across the Spiti valley and after their confluence, are known as Chenab. The confluence is so perfect that it presents a stunning view. The river falls to the south of the Rohtang Pass and is a must-visit for everyone traveling up into the lesser Himalayan region.
Suggested Read: Ooty Vs Manali: Which One Will You Choose For Your Next 2022 Trip?
4. Lahaul And Spiti valley – Nature Lover's Favorite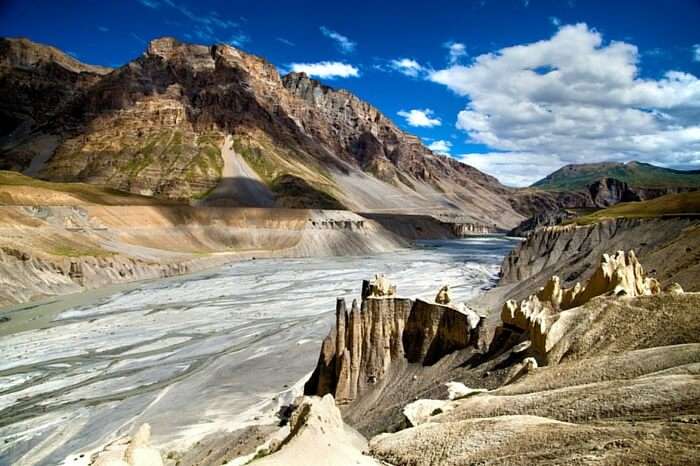 2.5-hour drive, covering 145 km along the NH 505 takes you to Lahaul & Spiti valley. The Himalayan mountain desert is located in the northeastern Himachal and happens to be the land that connects India with Tibet. Dotted with monasteries and nature's escapades, the valley is often frequented by nomads and backpackers.
Suggested Read: Test Your Grit, Take The Spiti Valley Trek In 2022!
---
Planning your holiday but confused about where to go? These travel stories help you find your best trip ever!
---
5. Khoksar village – Find Your Cozy Abode Here
19 km beyond Rohtang is Khoksar- a picturesque village in Lahaul district, which also happens to be the coldest place in the region. The village has some amazing dhabas in the region and is indeed a recommended place to stay. If you are traveling during summers, there are chances that snow would have melted away and the vision beyond Rohtang will leave you mesmerized with its allure!
Suggested Read: 10 Hotels Near Manali That Will Assure You The Best Comfort
5 Best Places To Stay At Near Rohtang Pass
Areas near Manali are always the first priority for travelers planning to visit Rohtang Pass. Experts recommend that if you plan to stay in the vicinity of Manali then you are recommended to leave your hideout by 5 am in the morning to avoid the long traffic jam on the highway. Here are some of the highly recommended hotels near Rohtang that will account for a comfortable stay:
1. Highland Park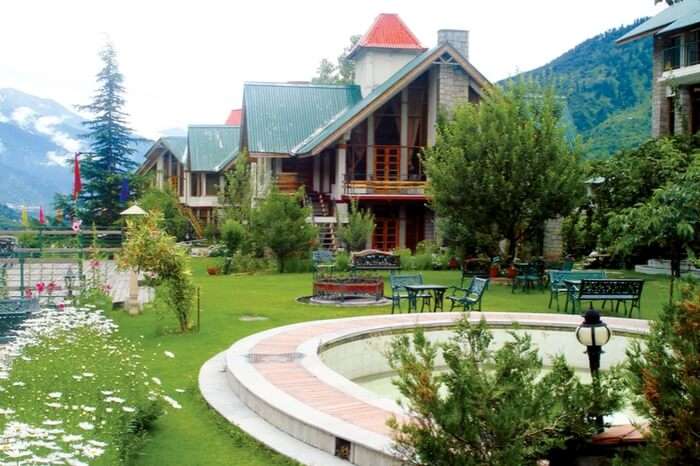 Located on the banks of the River Beas, at an altitude of 7,500 feet above sea level, The Highland Park Valley Resort is Manali's best-kept secret. Ensconced in the lap of nature, just 4km from the Mall, this attractive and peaceful resort is spread across 8000 square yards of untouched natural beauty. Surrounded by majestic snow-capped mountain peaks, acres of aromatic apple orchards, and gorgeous coniferous forests, The Highland Park truly captures the essence of the region and the stunning Manali Valley.
Distance from Rohtang: 10.7 km
Tariff: INR 5600 per night onwards
Location: Nehru Kund, Manali
Suggested Read: 10 Manali Travel Tips To Vacay Like A Pro In This Himachali Paradise
2. Golden Tulip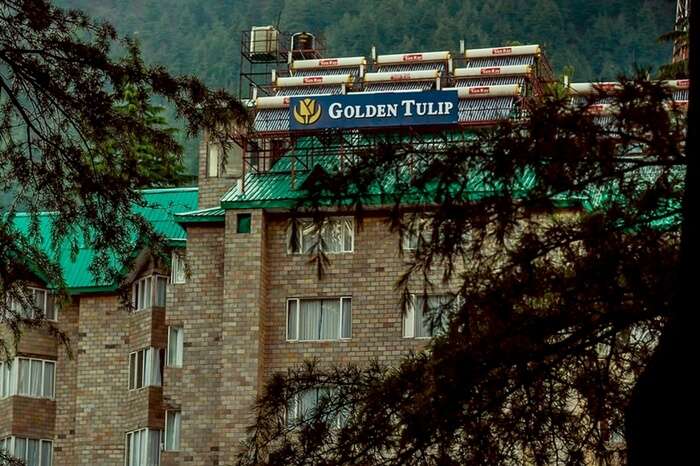 Offering a multi-cuisine restaurant, River View, Golden Tulip Manali is located in Manāli. The Manu Temple is 1 km, the Hot Spring Temple is 2 km and the Manali Bus Station is 2.3 km. Each room here will provide you with a satellite TV and a seating area. There is also an electric kettle. Featuring a shower, private bathroom also comes with a hairdryer and free toiletries. You can enjoy mountain view and garden view from the room.
Distance from Rohtang: 12.4 km
Tariff: INR 4500 per night onwards
Location: Club House Road, Old Manali
Suggested Read: Guest Houses In Manali: 5 Affordable Yet Best Staying Options In The Hills In 2022
3. The Orchards Green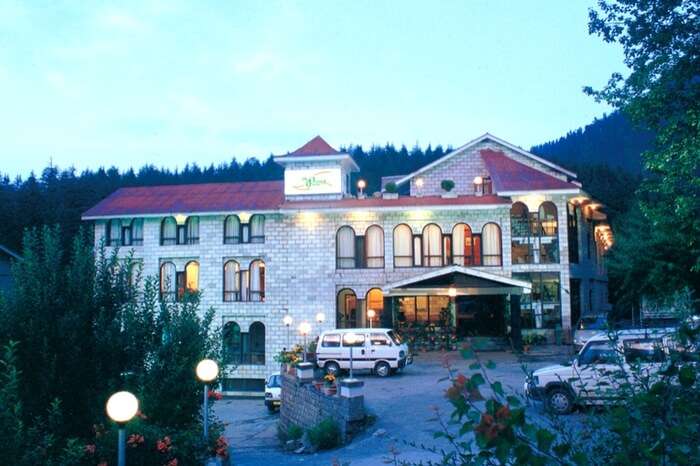 Set in Manāli, The Orchard Greens has a garden and terrace. Featuring a 24-hour front desk, this hotel has an on-site restaurant. Hidimba Devi Temple is 2.2 km while Circuit House is 2.7 km from the hotel. All units in the hotel are fitted with a flat-screen TV. The private bathroom is equipped with a bath or shower. At The Orchard Greens, every room comes with bed linen and towels.
Distance from Rohtang: 14.2 km
Tariff: INR 2750 per night onwards
Location: Log Huts Area, Manali
Suggested Read: A Blueprint To Make Honeymoon In Manali 2022 A Timeless Experience!
4. Geto Hotels And Resorts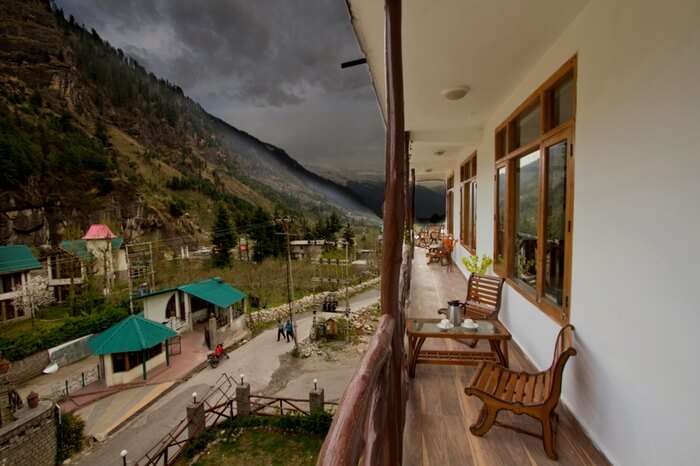 Attached with a balcony, the rooms at Geto Hotels are equipped with a heater, tea/coffee maker and flat-screen satellite TV. The attached bathrooms come with a shower. The hotels and restaurants provide services like breakfast buffet, laundry, and concierge. A meeting space is available. Guests can take a relaxing stroll in the garden. Car rental and day trips can be arranged at the tour desk.
Distance from Rohtang: 10.8 km
Tariff: INR 2500 per night onwards
Location: Nehru Kund, Manali
Suggested Read: 5 Spots To Try Paragliding In Manali To Taste The Thrill And Thunder All At Once In 2022
5. Snow Valley Resorts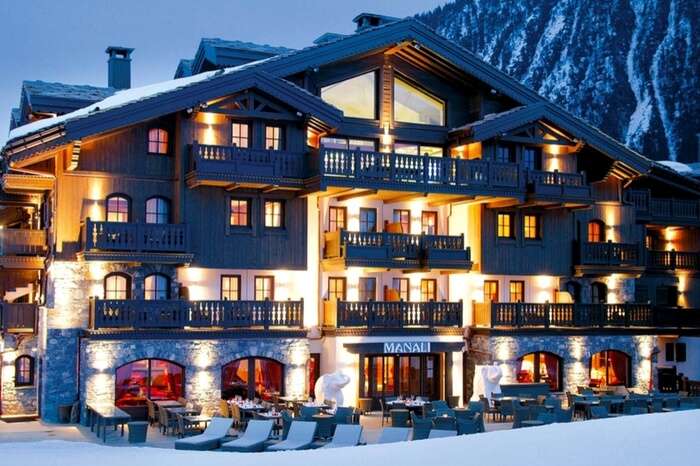 Tall pine trees and fragrant apple orchards surround Snow Valley Resorts, an eco-friendly resort in the pollution-free zone of Manāli's Log Hut Area. Free Wi-Fi is available in all areas. Meals can be enjoyed at The Terrace rooftop cafe and Valley View multi-cuisine restaurant. A flat-screen TV, personal safe and fridge are included. En suite bathrooms are equipped with hot-water showers. Enjoying cool mountain air, all rooms come with a fan, as well as heating during winter.
Distance from Rohtang: 14.2 km
Tariff: INR 2400 per night onwards
Location: Manali
Suggested Read: 30 Places Near Manali That Are Perfect For A Dreamy Holiday In The Hills In 2022
6. Anantmaya Resort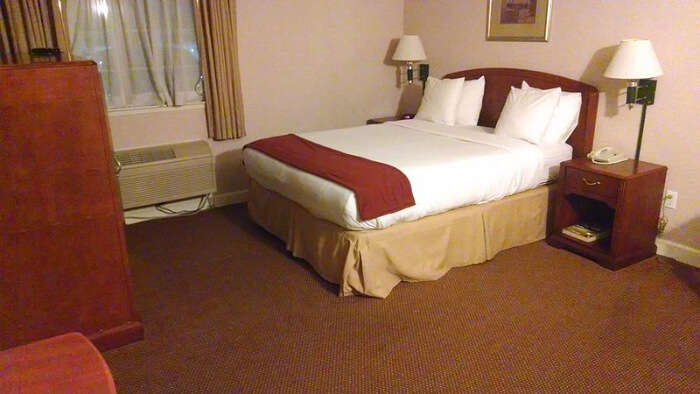 Image Credit – Tim36272 for Wikimedia
Located in Manali, this mountain resort is one of the best stay option near Rohtang Manali. Overlooking the majestic Himalayas, the resort is designed to offer maximum comfort to the traveler. All the rooms are spacious and well-equipped with modern amenities including an attached washroom and a private balcony. Courteous staff, amazing location, delicious food and top-notch facilities attracts travellers to this resort. The Rohtang Pass temperature can drop fast and this comfortable resort is the perfect place to enjoy some hot dinner and enjoy the cosy season.
Distance from Rohtang: 18.7 km
Tariff: INR 6500 per night onwards
Location: Naggar Road, Prini, Manali Tehsil 175143 India
Suggested Read: Hampta Pass Trek 2022: A Testing 4-Day Expedition Near Manali
7. Apple Country Resort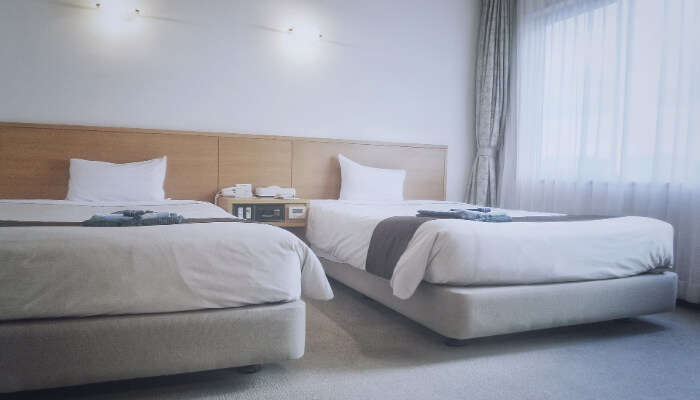 Disclaimer: The image is for representation purposes only
Located amidst lush green surrounding, beautiful valley, and mountains, Apply Country Resort is an ideal place to stay for all kinds of travelers. Warm hospitality and personalized services for an unforgettable experience are the highlight of the resort. The beautifully decorated rooms has everything you might need for a relaxing vacation.
Distance from Rohtang: 14.9 km
Tariff: INR 2400 per night onwards
Location: Log-Huts Area, Manali, Manali Tehsil 175131, India
Suggested Read: 37 Awesome Things To Do In Manali In 2022 For Solemn Joy
Places To Eat Near Rohtang Pass
Looking for the best places to eat near Rohtang Pass trek? Check out this list of the famous restaurants near Rohtang Pass.
1. Sagar Thakur Dhaba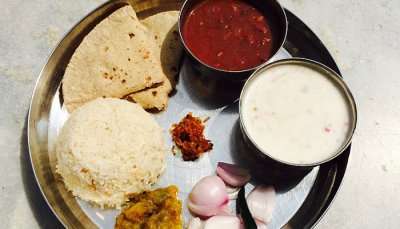 Image Credit: GauriHazel123 for Wikimedia
Sagar Thakur Dhaba is one of the best places to eat near Rohtang Pass. One can enjoy typical Himachali cuisine here which includes makki roti, rajma chawal and some delicious sweets.
Location: Jana Waterfall Kullu Village Jana Archandi Tehsil, Manali, Manali Tehsil 175104 India
Distance from Rohtang Pass: 0.5 km
2. The Lazy Dog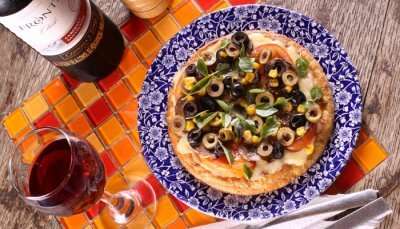 Image Credit: Camilo Antonio Moreno for Pixabay
As unique as its name is, it is one of the oldest restaurants in Manali. They serve different types of cuisines from continental to Italian, cocktails and wines along with great music. Do visit this place for a lively experience. The Rohtang temperature is infamous for making you crave some hot delicious food and The Lazy dogs is the perfect place to satisfy your hunger.
Location: Manu Temple Road Old Manali, Manali, Manali Tehsil 175131 India
Distance from Rohtang Pass: 14.7 km
Suggested Read: 7 Amazing Picnic Spots Near Manali For The Thrill-Seeker In You To Explore In 2022!
3. Johnson Bar And Restaurant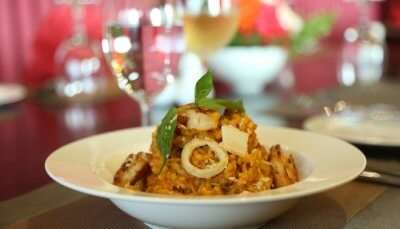 Image Credit: Bishwas Bajracharya for Pixabay
Johnson Bar And Restaurant is another great place to visit with your family and friends. Whether you want to enjoy the cosy ambiance or soak up the sun in the outdoor space, you are guarantee to have a nice time.
Location: Circuit House Road Siyal, Manali, Manali Tehsil 175131 India
Distance from Rohtang Pass: 14.8 km
Tips To Visit Rohtang Pass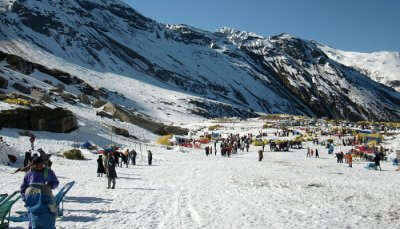 Image Credit: Miya.m for Wikimedia
You'll need an entire day for Rohtang Pass, including traveling to and fro.
Travel to and fro in the daylight itself, since it can get difficult to drive on that uneven road in the dark.
Opt for a tough, sturdy vehicle for going to Rohtang.
Carry adequate woolens and snacks. Pack a thermos of hot tea or coffee too if possible.
Buy snow clothes, skiing and other equipment only from government certified and authorized dealers on the way.
Get a proper health check-up done beforehand.
Further Read: Delhi To Manali Trains: Schedule, Fare, Booking Process, And More
A rejuvenating trip to Rohtang Pass is the best remedy for your weary soul. Plan your customized trip to Manali now, and get a glimpse of this heaven on earth. Calling your friends already? Ride safe and enjoy to the fullest!
Disclaimer: TravelTriangle claims no credit for images featured on our blog site unless otherwise noted. All visual content is copyrighted to its respectful owners. We try to link back to original sources whenever possible. If you own the rights to any of the images, and do not wish them to appear on TravelTriangle, please contact us and they will be promptly removed. We believe in providing proper attribution to the original author, artist or photographer.
Please Note: Any information published by TravelTriangle in any form of content is not intended to be a substitute for any kind of medical advice, and one must not take any action before consulting a professional medical expert of their own choice.
Frequently Asked Questions About Rohtang Pass
Is it safe to visit Rohtang Pass?
Before planning a trip there make sure your Covid-19 vaccination is done as it is only then the chances of you getting infected will be reduced or even if you are infected the harmful effects will be mere. And to answer your question, yes it will then be safe to visit the Rohtang Pass. But don't just take our word for it: check up on the latest travel advisory, Covid-19 measures, and the number of cases before your departure. It is safer to undertake solo travel or with a small group of people to somewhere that is not overly crowded at the moment.
Why is Rohtang Pass famous?
Rohtang Pass is one of the most fantastic valleys near Kullu. Besides being popular for its spectacular scenery and offering beautiful valleys of the peak, it is also famous due to the thrill it gives when one rides motorbikes through the pass.
Where does Rohtang Pass lead to?
Rohtang Pass connects Kullu Valley with the valleys of Lahaul and Spiti.
Why is Rohtang Pass dangerous?
Rohtang Pass is among the most dangerous roads in India. The reason for the same is that it has low visibility conditions due to heavy mist.
In which month Rohtang Pass is open?
It is open for a duration of 6-7 months through April-May till October which is the only and the best time to visit Rohtang Pass. Those traveling there can opt for adventure sports like snow scooter riding, skiing, mountain biking, etc.
How to get a permit for Rohtang Pass?
You can apply for the permit in the following 3 ways:
1. Apply for it online using the Kulli Administration Website
2. Apply for that using the mobile application
3. Go to the SDM office or tourist Information Centre and apply for it there.
Is Manali to Leh road open?
The Manali to Leh road usually opens by mid-May, but it depends on the weather conditions.
How far is Solang Valley from Rohtang Pass?
The distance between Rohtang Pass and Solang Valley is approximately 44 kms.
People Also Read:
Trekking Places Near Bangalore Trekking Near Dehradun Trekking Destinations Near Mumbai & Pune
Comments
comments