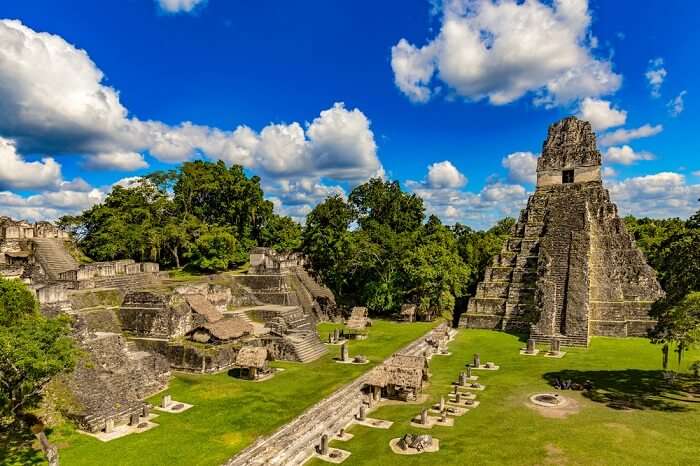 One of the greatest pre-Columbian civilization is that of the Mayans, one that extended across Central America, to include present-day countries of Guatemala, Belize, El Salvador, southern Mexico and western Honduras. The period between 250-900 AD in the Mayan calendar witnessed the peak of urbanism and splendid architecture. The most important monuments that can be found in all cities are Mayan temples and they are truly a magnificent sight to behold.
10 Ancient Temples Of Mayan Civilization
Before you pick up a Mayan temples map and end up getting more confused than ever, go through this list of its most popular temples to plan your trip better:
1. EL Castillo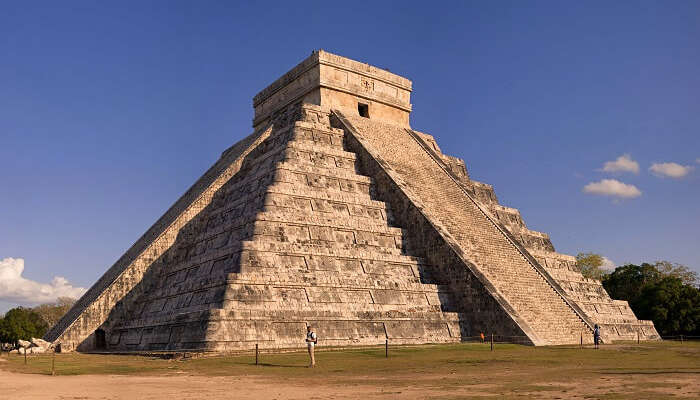 An erstwhile pre-Columbian city of importance in the Mayan civilization, Chichen Itza was an important destination in Northern Maya Lowlands throughout the periods of the Late Classic (c. AD 600–900) through the Terminal Classic (c. AD 800–900) centuries. and into the early portion of the Postclassic period (c. AD 900–1200). El Castillo is also commonly referred to as the Temple of Kukulcan, is a Mesoamerican step-pyramid that stands tall over the Chichen Itza archaeological site in the Mexican state of Yucatán. It was built sometime between the 9th and 12th centuries AD and continues to be one of the most revered Mayan temples in Mexico.
Location: Tinum, Yucatan
Timings: 8 AM – 4:30 PM
---
Looking To Book An International Holiday?
Book memorable holidays on TravelTriangle with 650+ verified travel agents for 65+ domestic and international destinations.
---
2. Pyramid of the Magician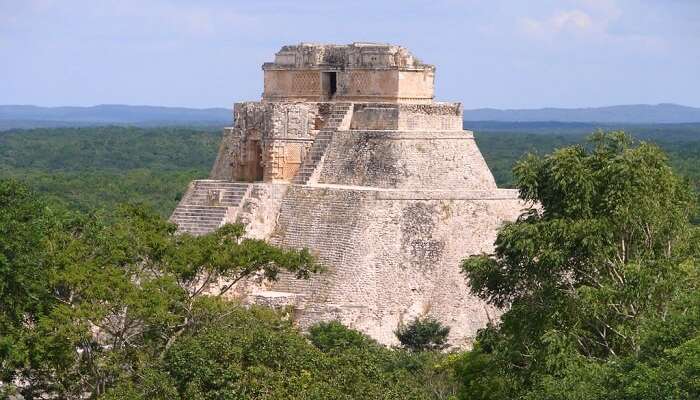 Another ancient Mayan gem is located in what is known as Mexico in contemporary times, Uxmal is an ancient Mayan city of the classical period. According to historians and archaeologists, most of the construction took place here when Uxmal became the capital of a Late Classic Maya state somewhere between 850 and 920 AD. The Pyramid of the Magician is a Mesoamerican step-pyramid and is referred to with many more names such as the Pyramid of the Dwarf, Casa el Adivino, and the Pyramid of the Soothsayer. However, this pyramid fell into disrepair after 1000 A.D. and was unfortunately even looted when Spain conquered Yucatán. It is one of the Mayan temples in Mexico city that you must pay a visit during your time in this country!
Location: Uxmal, Yucatan
Timings: 8 AM – 4:30 PM
Must Read: 7 Stunning Pyramids In Mexico That Are All About Architectural Brilliance!
3. Temple of the Inscriptions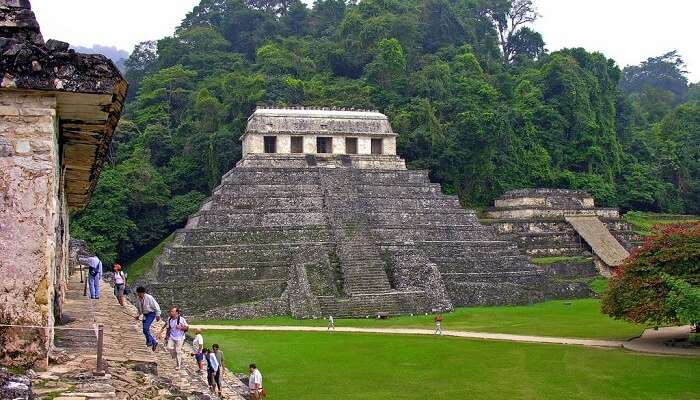 The Palenque also referred to as the Mayan temple of the sun is a historical temple that dates back to 226 BC to 799 AD. It declined at was then absorbed into the jungle of cedar, mahogany, and sapodilla trees. However, many archaeologists undertook the excavation and restoration of this site. The Mayan temple history for this structure is very interesting since it was built primarily as a monument to honor the passing away of K'inich Janaab' Pakal, who ruled Palenque in the 7th century.
Location: Palenque, Chis
Timings: 9 AM – 5:30 PM
4. Rosalila Temple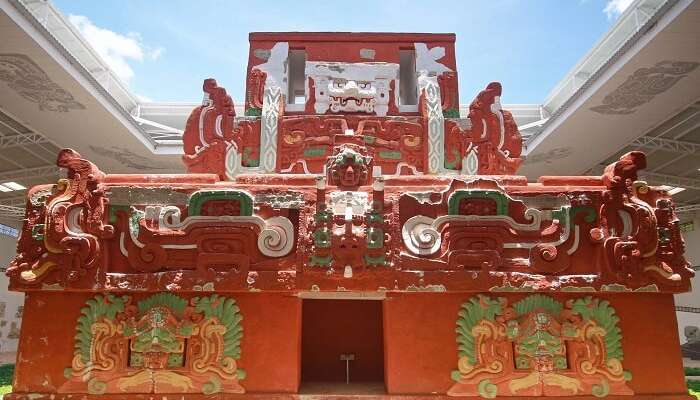 Image Source
Of the many Mayan temples in Honduras, Rosalila Temple continues to be one of the most preserved and visited ones. It is situated in Copan, an ancient Mayan city which is located in present-day Honduras and has a stunning stucco design at the entry point. A unique thing about Rosalila is that this wasn't destroyed by the Mayans, but it was carefully buried under the soil and the stucco panels were painted white.
Location: Copan Ruinas, Honduras
Timings: 8 AM – 4:30 PM
Suggested Read: Abide By These 10 Mexico Travel Tips For A Hassle Free Vacation
5. Calakmul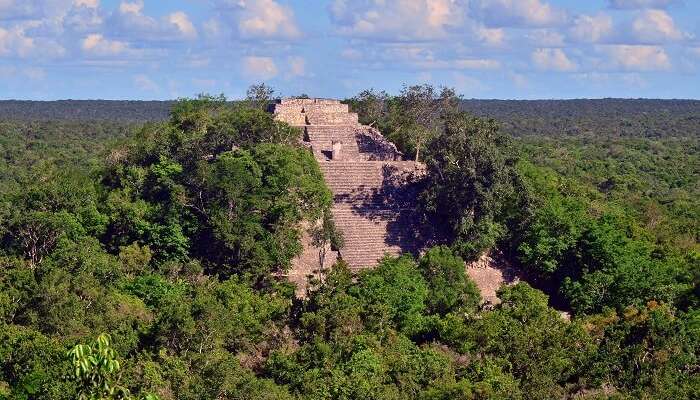 Another popular Mayan site that was hidden inside the jungles in Campeche is one of the largest Mayan cities that have been discovered with approximately 6,500 ancient structures identified. Calakmul is almost 180 feet tall and is one of the Mayan temple names that you must definitely add to your bucket list!
Location: Tinum, Campeche
Timings: 8 AM – 5 PM
6. Tikal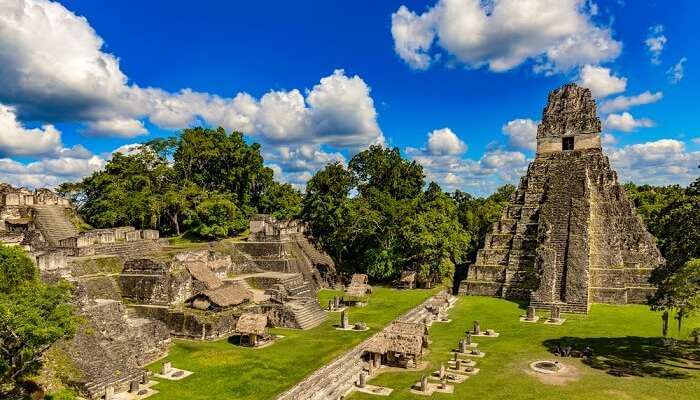 You must have watched the popular Mayan Temple game show, Legends of the Hidden Temple and would remember feeling fascinated by the scenery! Imagine a site a thousand times more breathtaking than that and that is Tikal! It is situated in the lowland rainforest of northern Guatemala, where one can find many restored buildings that are hidden by the jungle. Climb up to the top to experience truly panoramic views from what is popularly known as the Mayan temple of the jaguar.
Location: Tikal, Guatemala
Timings: 6 AM – 6 PM
Suggested Read: 9 Best Places To Visit In Mexico For A Soul-Satisfying Holiday With Your Loved Ones!
---
Planning your holiday but confused about where to go? These travel stories help you find your best trip ever!
Real travel stories. Real stays. Handy tips to help you make the right choice.
---
7. Ixmoja Pyramid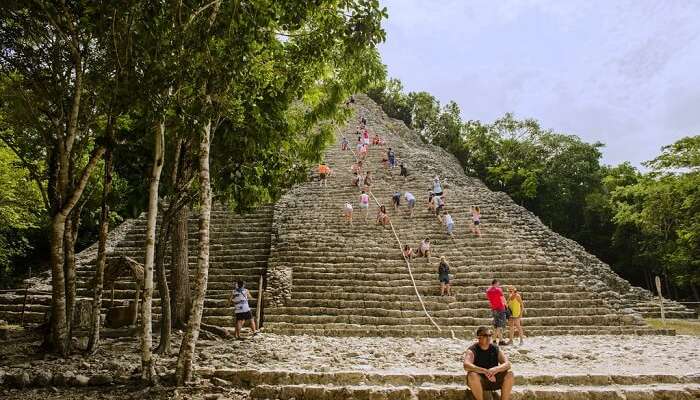 Coba, an ancient Mayan city on the Yucatán Peninsula is located in Quintana Roo in Mexico and this site is the focal point of many stone causeways of the ancient Mayan world. It houses many engravings and sculptures which document the ceremonial life and important events of the Late Classic Period of the Mesoamerican civilization. There are many large temple pyramids on this site and the tallest of them is known as Nohoch Mulgroup and is approximately 79 feet in height.
Location: Carretera Federal Tulum 307, 77793 Cobá, Q.R.
Timings: 8 AM – 5 PM
Suggested Read: Shopping In Mexico: 5 Glorious Places To Mesmerize The Shopaholic In You!
8. Xunantunich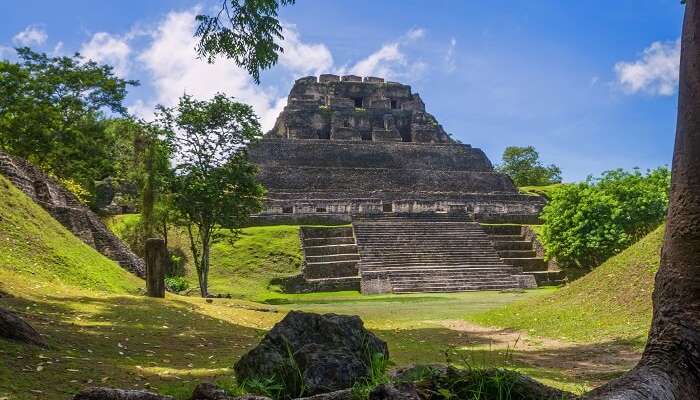 Xunantunich literally translated to "maiden of the rock" or "stone woman" in Maya and this historical gem is located on the Western Highway from across the river in the village, San Jose Succotz. One can reach the temple by taking a ferry from 8 am to 5 pm, which runs every day. This is one of the most popular Mayan temples in Belize and it must find a way in your bucket list!
Location: San Jose Succotz, Belize
Timings: 8 AM – 5 PM
Suggested Read: 10 Spots For Snorkeling In Mexico Every Underwater Enthusiast Must Visit
9. Yaxchilan Structure 33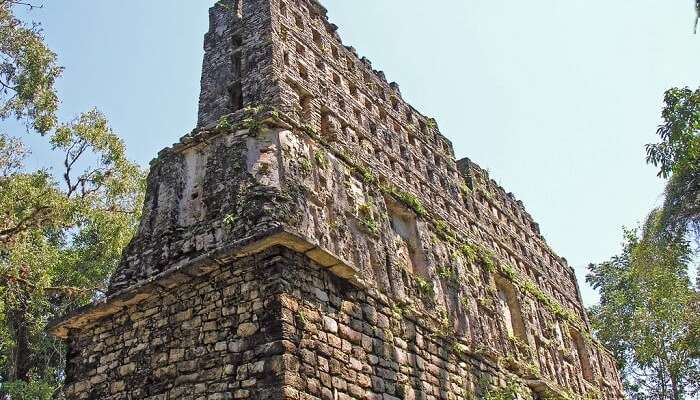 Yaxchilan, an ancient Mayan city is situated on the banks of the Usumacinta River in present-day Chiapas, Mexico. During the Late Classic Period, Yaxchilan was a powerful Mayan state and a dominant power in the region. This structure has been described as a stone masterpiece and was most likely built in honor of the Bird Jaguar IV.
Location: Chiapas
Timings: 8 AM – 5 PM
Suggested Read: 10 Chic Cafes In Mexico Where You'll Fall In Love With The Food & Decor
10. Tazumal Structure B1-1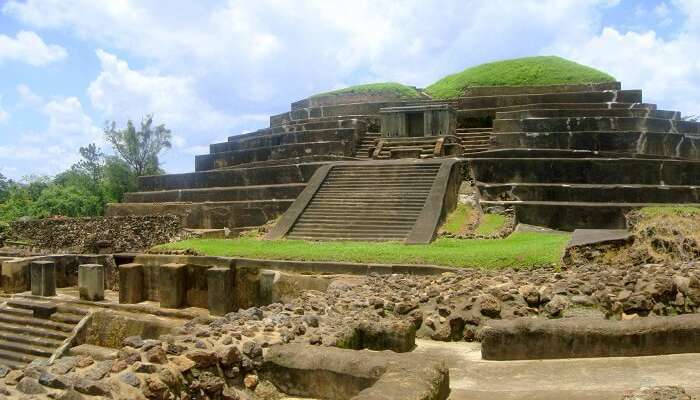 Another Mayan archaeological site located in Chalchuapa in El Salvador, Tazumal is an architectural complex which is located in the larger complex of the ancient city. The structure was built upon a basal platform which was known as the Great Platform by Boggs and was remodeled thrice before it reached its final dimensions.
Location: Calle Tazumal, Chalchuapa, El Salvador
Timings: 9 AM – 4 PM
Further Read: Nightlife In Mexico: 10 Best Clubs & Bars For Witnessing The Glam With Your Salsa Frenzy Fam!
Apart from the Mayan temples listed above, there are many more spectacular Mayan structures with intriguing histories that are waiting to be explored! Plan a trip today to these wonders in Central America and have the time of your life!
Frequently Asked Questions About The Mayan Temples
Still can't decide which of these you should check out first? See if these commonly asked questions help:
Q. What were Mayan temples used for?
A. These were the venues for many ceremonies such as sacrificial rituals and were temples for gods. Apart from this, they served other important functions such as being used as landmarks to help in navigation.
Q. What were Mayan temples made of?
A. Architects of the Mayan civilization used readily available local materials, such as limestone at Palenque and Tikal, sandstone at Quiriguá, and volcanic tuff at Copan. Burnt-lime cement was used to create a form of concrete and was occasionally used as mortar, as was simple mud. They decorated their buildings with intricate stone carvings, stucco statues, and paint.
---
Looking To Book A Holiday Package?
Book memorable holidays on TravelTriangle with 650+ verified travel agents for 65+ domestic and international destinations.
---
Comments
comments