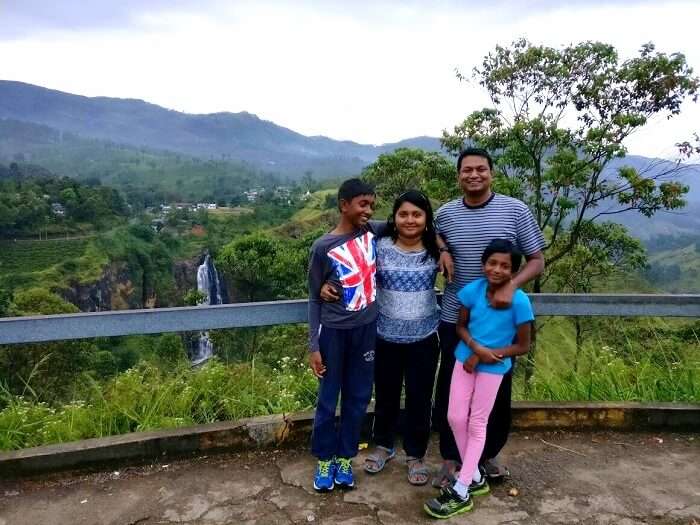 Meera's family trip to Sri Lanka was an amazing experience. With her husband and her two kids for company, she took off to the emerald city in the hope of spending some quality time with her loved ones. Having returned from the trip, she shares her experience of her trip and looks like she was right about her choice. Sri Lanka was indeed serene and gave exactly what she was seeking out of a holiday. You too can book a Sri Lanka Tour Package and find that peace you were craving for.
Trip Type:Amazing International Family Trip
Duration:8 Days and 7 Nights
Budget: INR 98,000
Month of Travel: December
Inclusions:Accommodation at Laluna Resort, Aluthgama, Hotel Tea Bush, Nuwara Eliya, Emerald Hill, Kandy, Ocean Edge Suites, Colombo; Transfers; Breakfast; Sailing at Madhu river; Sightseeing at Nuwara Eliya, Kandy and Colombo and much more.
Having never visited any island country close to India and in dire need of a break from work, my husband and I decided on Sri Lanka as our next travel destination. Sri Lanka is full of rich culture and history, and we knew our kids will enjoy what the destination has to offer.
Our next task was to decide on the agent that will help make this a hassle free trip . We chose TravelTriangle as we thought it will cater to all our needs. It helped us in connecting to three different agents, we modified packages as per our requirements and we had an ideal customized package at our disposal.
We were really happy at the services we got, the prompt replies and the 24*7 support made us turn to TravelTriangle. And now that we are back after having a memorable and hassle free vacation, we can happily say that we made the right choice.
Day 1: Hello Bentota!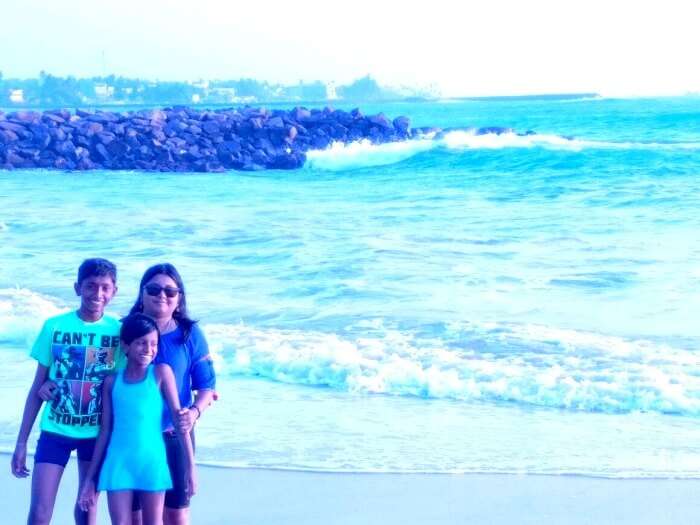 18 Amazing And Most-Visited Sri Lanka Tourist Places For Your 2022 Trip
We left for Sri Lanka from Bangalore on 24th December, and reached Sri Lanka early morning at 5 am. Upon arrival, we were greeted by our agent representative and were taken to the Laluna Resort Hotel at Bentota. After we reached the hotel, we freshened up and headed off to the beach. We had a lot of the fun at the beach,playing in water and later came back for lunch.
Post lunch, we took rest as we were quite exhausted by the morning journey. We set out for sightseeing in the evening.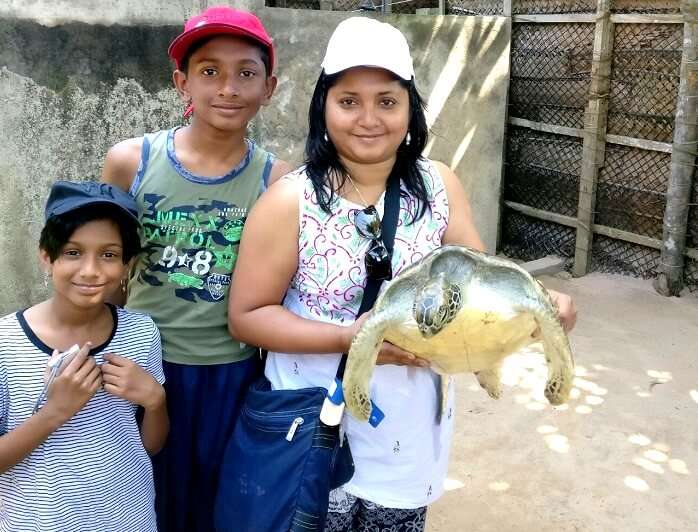 We first visited the turtle hatchery which proved to be an interesting outing for the kids. The turtles are allowed to hatch and thrive in a protected area before being set free. This place is a must visit for nature and animal lovers. After that we went to the Madhu River where we enjoyed a lovely boat safari. We even visited some small islands.
Post that, we enjoyed fish therapy at the spa, something we hadn't tried ever before. It was a very relaxing experience and all of us enjoyed a lot. For dinner we came back to our hotel and crashed in early for the next day fun.
Our review of the hotel: The Laluna resort was a nice peaceful place. Although the room size was quite small for a family of four, it was overall a decent experience.
---
Sri Lanka Holiday Packages On TravelTriangle
Book your Sri Lanka trip from TravelTriangle: Inclusive of Hotels, Sightseeing, Transfers, & Meals. Best Prices Guaranteed. Get Customizable Package & Free Guidance From Destination Experts. Book Now!
---
Day 2: Reminiscence of the past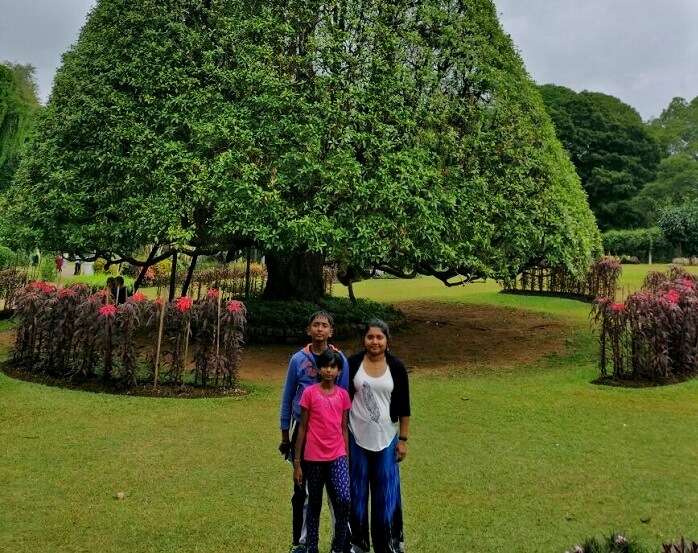 Next day, we had an early morning breakfast. Post breakfast, we left for Galle where we visited the mine and the Galle Fort. After clicking pictures, we walked around the fort area. It was a beautiful walk as the weather was just perfect; neither too hot nor too cold, just pleasant. We also visited the Rumassala Hill. It was a nice 2 km trek but it was worth it. The area was very green and peaceful.
After that we visited other places such as blow hole. The blow hole in Sri Lanka is the second largest blowhole in the world. It is also a great place for clicking pictures. All in all, it was an interesting experience. By late evening, we came to our hotel, had an early dinner and called it a night.
7 Most Haunted Places In Sri Lanka To Make You Face Your Darkest Fears
Day 3: All about relaxing at the beach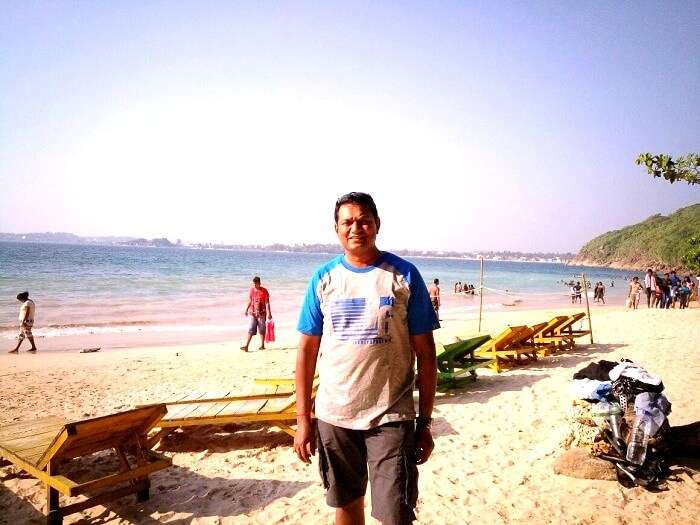 30 Best Beaches In Sri Lanka To Visit In 2022 That Will Make You Go 'Wow'!
Day 3 was all about relaxing in Bentota. After breakfast, we went to the beach and relaxed there. We spent the first half of the day there and after drying ourselves, we came back to our hotel and had lunch. We were told by the locales to not miss the sunset at the Bentota beach. And they were right. The sunset in Bentota beach was probably the finest sunset we had ever seen in our lives.
After enjoying the view we went for a walk around the city for sometime and came back to our hotel room for dinner and called it a night.
Day 4: Enroute Nuwara Eliya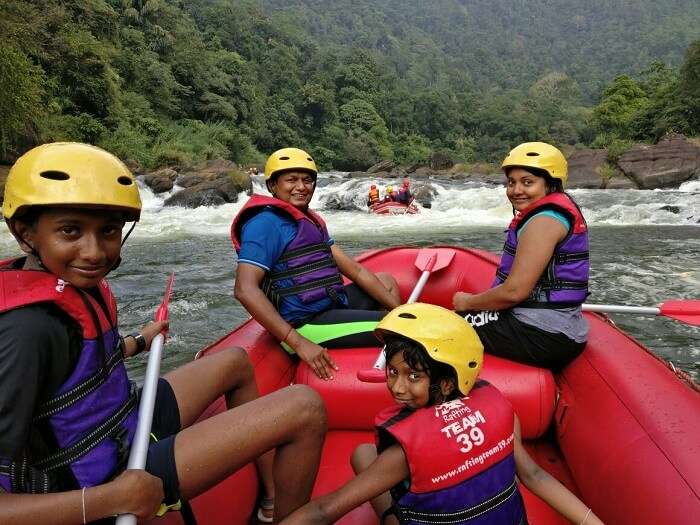 Day 4 was reserved for Nuwara Eliya. We left for Nuwara Eliya at around 930 am. While we were on our way, our driver suggested that we do white water rafting at Pitun Galla and we glad we considered the suggestion. It turned out to be an amazing experience for us. We finished rafting by 2 pm.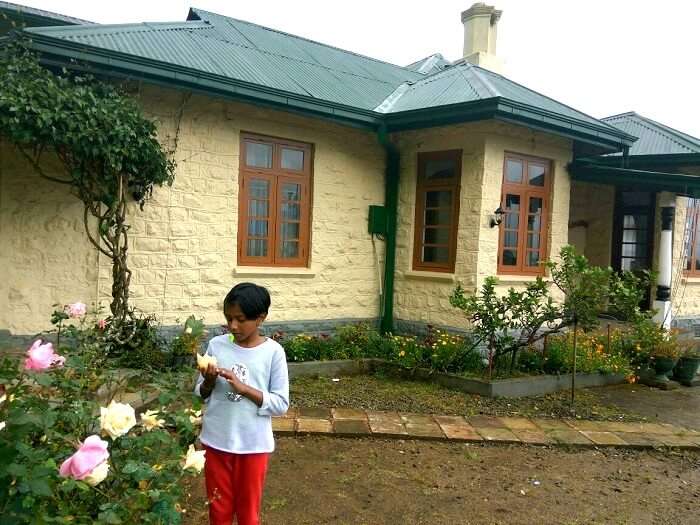 19 Photos That Will Make You Wish You Were In Sri Lanka Right Now!
We reached Nuwara Eliya by afternoon. To describe Nuwara Eliya's beauty in words will not do justice to it! We checked into our hotel which was quite nice and comfortable and reminded us of the pre colonial era. As we were quite tired by the rafting, we had an early dinner and decided to call it a night.
Our review of the hotel: Tea Bush Hotel is a very charming property. One would love the experience here if one appreciates old colonial style architecture.The rooms are quite spacious and the staff is very friendly.
Day 5: Rainy day musings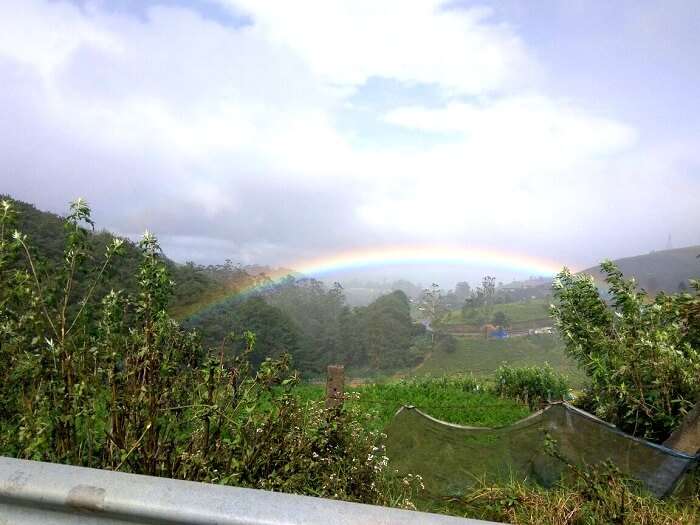 To our dismay, it was a rainy day in Nuwara Eliya. We visited Ambewela in the morning before it started raining. It continued to rain throughout the day. As there was no point in roaming around, we had lunch at our hotel and spent our day chilling at the hotel.
Day 6: From tea gardens to temples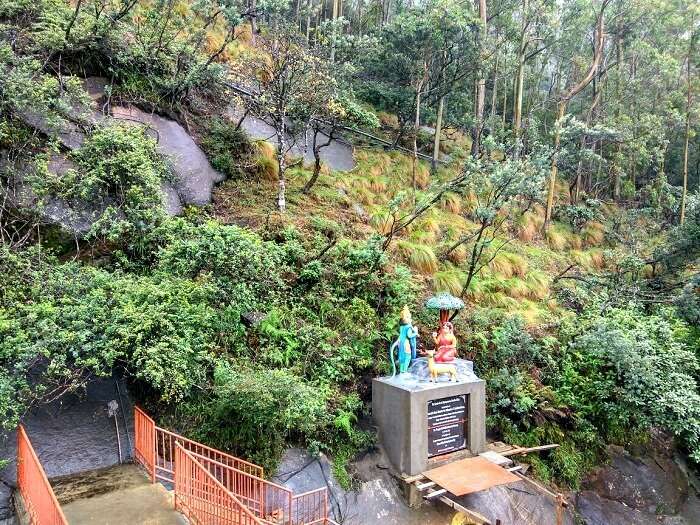 After an early breakfast in the hotel, we left for sightseeing. We visited the blue hill tea factory, Seetha amman temple, Gregory's Lake, race course, golf ground etc. We also saw strawberry farms, royal botanical gardens on our way and reached Kandy by 230 pm.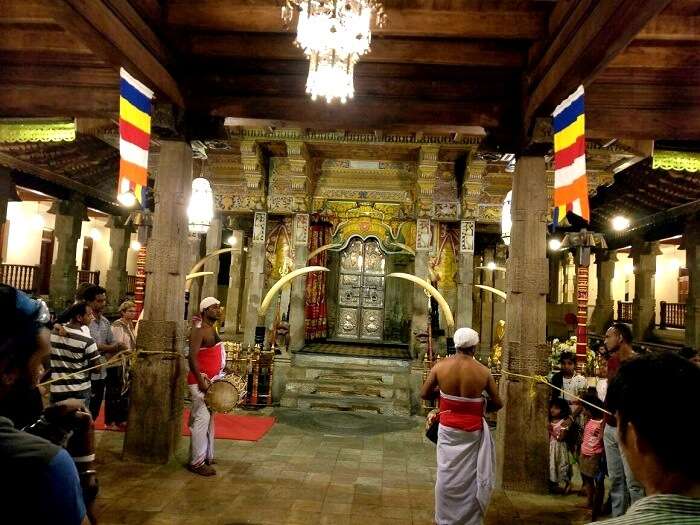 Post lunch we went to a gems and jewelry shop and bought a lot of good stuff there. After shopping, we saw the cultural show and the tooth relic temple. This temple was the highlight of our trip to Kandy. The city was a mix of culture and modernity. It was a blend of two different cultures – Tamil and Sinhala.
Our review of the hotel: Emerald hill was quite a comfortable property will all basic amenities. The rooms offer a very good view of Kandy.
Day 7: The joy of playing with animals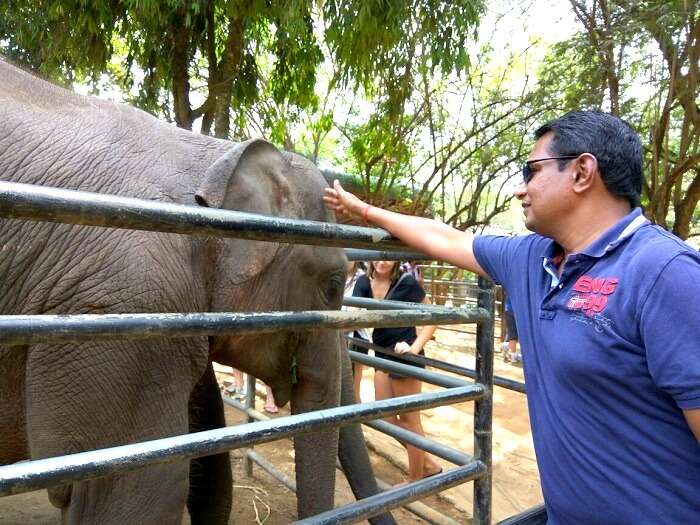 In the morning, post breakfast , we proceeded towards Colombo. On our way, we stopped at Pinnawala, where we enjoyed seeing the elephant baby bath and milk feeding. It was a joyful sight. When you get to see elephants so close, more than anything, you are in awe of nature's creations; how it has made such beautiful creatures which are to be appreciated and cared after.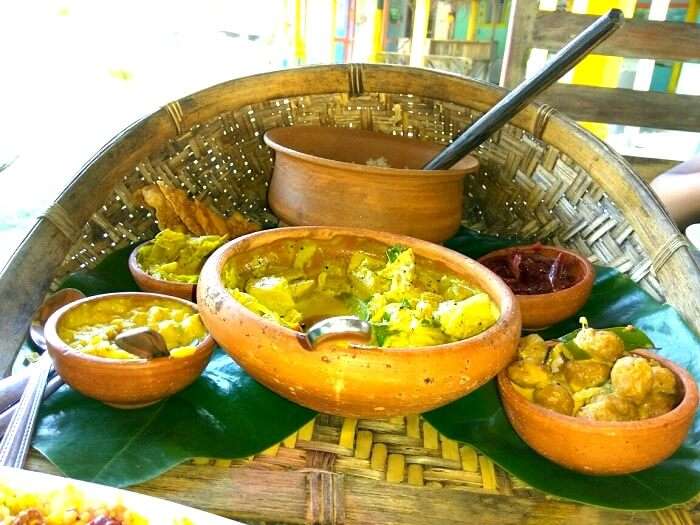 10 Romantic Beach Resorts In Sri Lanka To Melt Your Hearts Away
After that we continued towards Colombo. We reached Colombo and had dinner at this amazing restaurant called "Fat Crab". The food was delicious; the non vegetarian platter is a must try here. We were quite tired from the journey, so we checked into our hotel and just relaxed there.
Our review of the hotel:The location of the Ocean Edge suites is perfect; it offers sideways view of the sea. It is close to some really good restaurants nearby which makes it a good place to stay and explore Colombo city.
Day 8: Goodbye Sri Lanka, you were beautiful!

This was our last day in Sri Lanka. Post breakfast, we visited the Buddhist and Hindu temple in Gangaramaya.
We also visited the Old Parliament, Old Clock Tower, and the National Museum. After that we took some time off and relaxed in the Galle Face Green Garden. The kids wanted to shop some more so we went to the House of Fashion, a popular shop there, and shopped to our heart's content.
It was finally time to bid adieu. We reached airport by 10 pm flight and boarded our flight to India at 130 am.
Overall, Sri Lanka was an amazing experience for us and gave Abdul and I a great opportunity to spend some quality time with our kids. We will cherish these memories for a lifetime. 
Highlights:
Sunset at the Bentota beach is one of the most beautiful sunsets you will ever see
The locals are very friendly and helpful
Sri Lanka is an ideal choice if you are looking for peace and greenery.It is truly beautiful
Low Points:
The hotel in Bentota was quite small. One can look at other accommodation options
The driver that was to accompany us from Bentota to Nuwara Eliya was changed at the last moment without any prior information,which caused some delay in our trip
Future Tips for Travelers:
Carry adequate cash with you while travelling. Cards fail to work sometimes
Even you can book a Sri Lanka Family Tour Package and get that must deserved break.
---
Looking To Book An International Holiday?
Book memorable holidays on TravelTriangle with 650+ verified travel agents for 65+ domestic and international destinations.
---