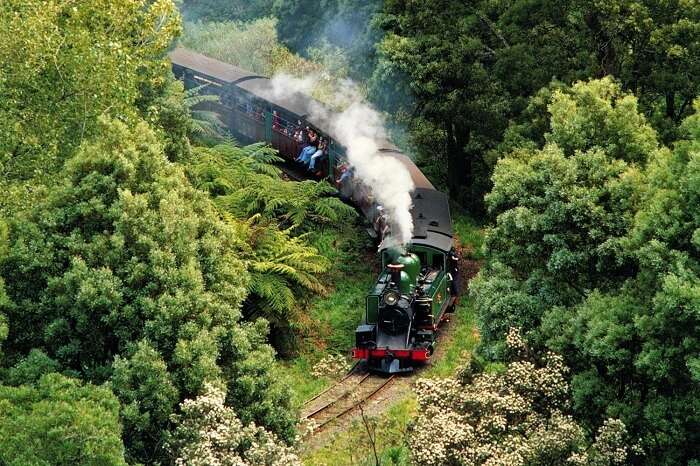 Second largest in Australia and a frequent contender of "world's best livable city"; multicultural Melbourne is a city of all seasons. Cultures, colors, and coffee – marvelous Melbourne has it all for its lovers. For those visiting this urban metropolis with a rural charm, we have attempted to breakdown the best of Melbourne tourist attractions. Have a look.
1. Eureka Tower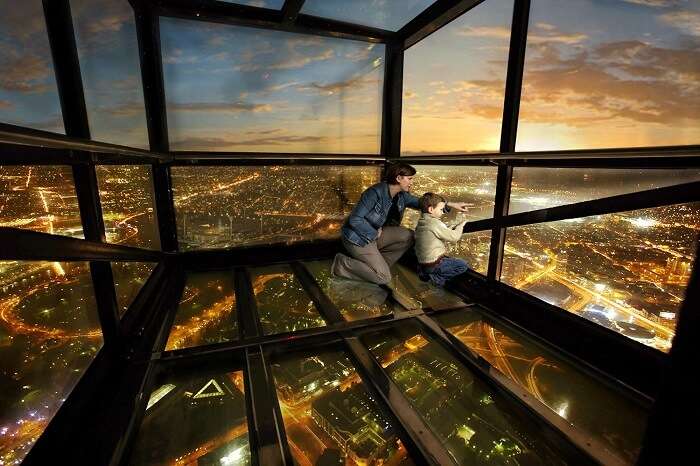 This tower is the highest viewing platform in the entire southern hemisphere. Need more reasons to come here? Alright! This tower is 91 stories above ground and the viewable distance from the gold plated top covers 360 degree panorama of the city and its mountain ranges. For those who love going beyond the lines, there is The Edge – a glass cube which slides 3 meters away from the tower.
Where: 7 Riverside Quay, Southbank
Opening hours: Riverside Quay, Southbank Melbourne 3006
Entry charges: Start from 11$; for further details, check website
2. Federation Square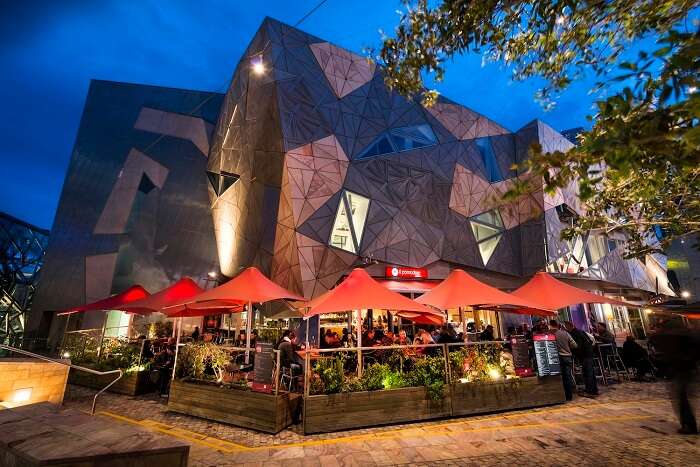 Alright fellas, free Wi-Fi on your way! Popularly called as Fed Square, this historical monument is the largest free internet zone in Australia. Its ultra-modern design hosts more than 2000 events annually. Located amidst the mesmerizing Victorian architectural buildings, this Melbourne tourist attraction has entertainments zones in its central outdoor performance space and intimate indoor amphitheaters.
Where: Corner Swanston and Flinders Streets, Melbourne
Opening hours: Who wants a free wi fi zone with a closed tag? Fed Square is open 24 hours a day, 365 days of the year.
Entry charges: Check their website
3. Royal Botanic Gardens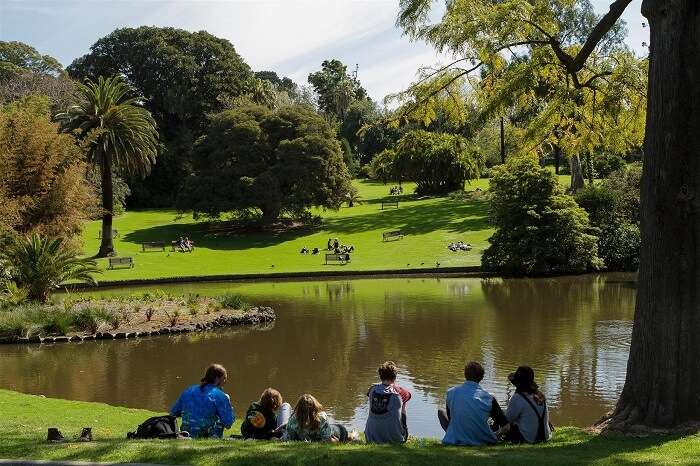 Half a million plants in spread over 40 hectares of green land – the Royal Botanic gardens is visited by around 1.5 million people annually. One of the most popular Melbourne tourist attractions, this garden runs horticulture courses for next gen gardeners. It also organizes Aboriginal heritage walks through the rich history of indigenous Australians.
Where: Birdwood Ave, South Yarra
Opening hours: From 7:30 am till the end of the day.
Entry charges: Free
4. Melbourne Cricket Ground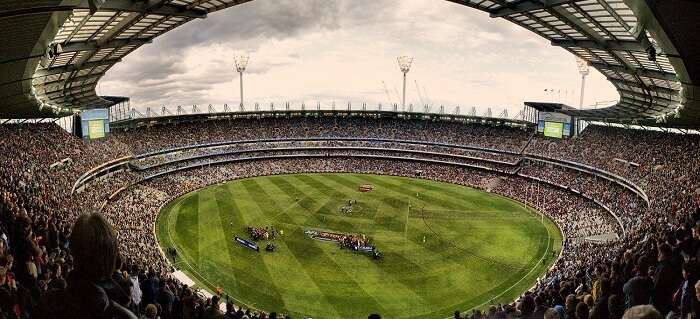 Birthplace of test cricket, main stadium of 1956 Olympics, home of Australian football, a heritage dating back to 1853 and a capacity of 100,000 – MCG is definitely a must visit among the best Melbourne tourist attractions. The curator of the stadium organizes a daily 75-minute tour to take visitors for a trip down a memory lane. Summers host cricket and winters have football matches for sporty day outs. One can also rent tennis courts in the stadium.
Where: Brunton Ave, East Melbourne
Opening hours: Everyday
Entry charges: Start from 70$, for details, visit www.mcg.org.au
Suggested Read: 10 Free Things To Do In Melbourne
5. Penguin Parade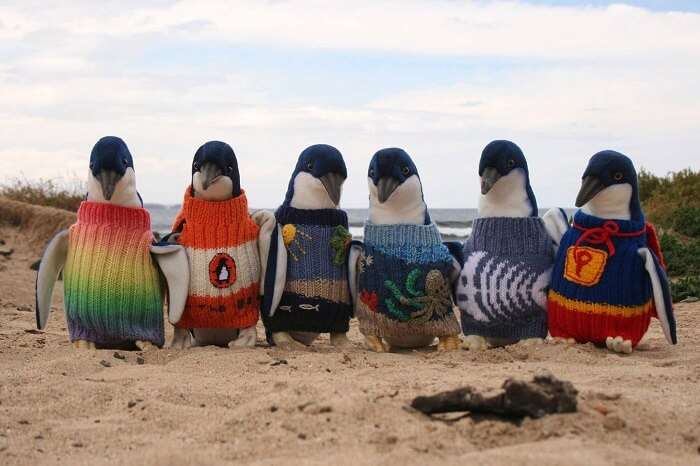 While the sun melts at the beaches in Melbourne, hundreds of little penguins flock across the sandy beaches. An evening with these cute creatures while they stroll towards their sand burrows is a lifetime experience to cherish. Various agencies offer these parade packages at different locations across the city.
Where: Koala Conservation Centre, 1810 Phillip Island Road, Phillip Island, Victoria 3923
Opening hours: 10 am to 5 pm daily
Entry charges: Start from 85$; for details, check the website
6. Dandenong Ranges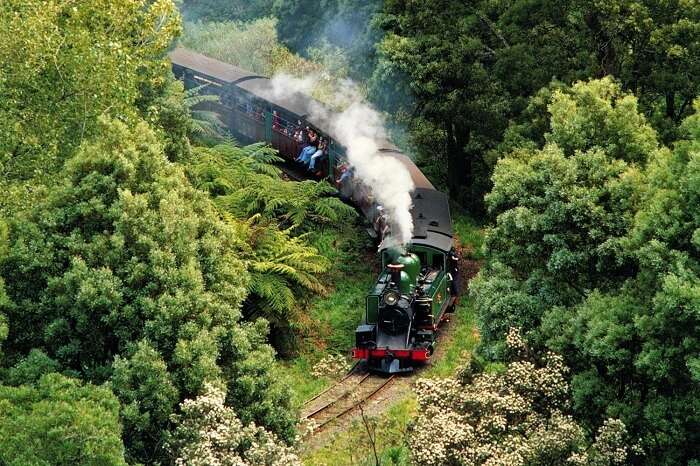 Another must see place in Melbourne, the Dandenong Ranges have dense rainforests, long walking treks, small towns with box-like shops amidst the views of vast Mountain Ash forests, waterfalls and secret historical gems. The historic "Puffing Billy" train ride – one of the most famous narrow-gauge railways in the world sails through the leisurely winds and scenic worth spending a life. A visit to the beautiful Sherbrooke Forest and the serene village of Sassafras and the Dandenong Ranges National Park is a must if one is here.
Where: 1 hour outside Melbourne, Victoria
Opening hours: 9 am to 5 pm for train ride
7. Melbourne Museum and Royal Exhibition Building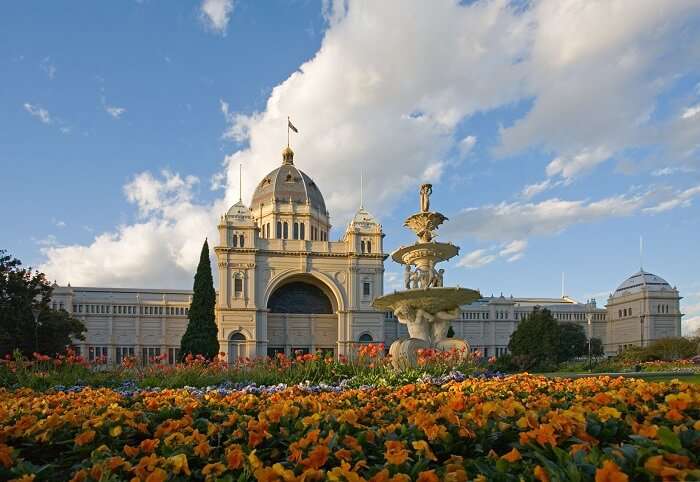 Bunjilaka, aboriginal center, Blue Box cube and a gallery exhibiting the societies and cultures of yesteryear – all this can be experienced while you take a free tram ride through the city. AAny list of Melbourne tourist attractions is incomplete without mentioning the gorgeous gardens and parkland on the way this scenic luxury that hold everyone's eyes forever. This building also hosted the first Commonwealth parliament in 1901.
Where: 11 Nicholson Street, Carlton
Opening hours: 10 am to 5 pm
Entry charges: Start from 14$, check website for further details
8. Captain Cook's Cottage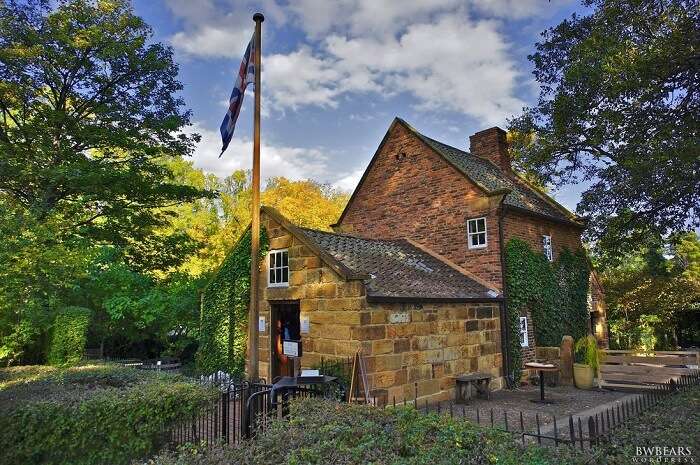 The name Captain Cook itself is replete with the history of seafaring, adventures and explorations. His cottage in Yorkshire, England was picked and brought to the Fitzroy Gardens. The solitude of this cottage takes you into the times of the Australian explorations of Cook. The mission style floral display in the conservatory is a delight to the senses.
Where: Wellington Parade, East Melbourne
Opening hours: 9 am to 5 pm
Entry charges: Start from 6$; details available at the website
Suggested Read: 9 Fun Things To Do In Melbourne For A Hell Of A Trip
9. Melbourne Zoo

So here is a zoo that hosts an Orangutan sanctuary which houses animals in its treetops. It also organizes some innovative events like 'roar and snore' wild encounters, and twilight music concerts. A history as old as 150 years, 320 species of animals in the state of art facilities, frog shows, and famous trail of the Elephant makes it one of the most entertaining zoos in the world.
Where: Elliott Ave, Parkville
Opening hours: 9 am to 5 pm every day, animal areas close at 4:40 pm
Entry charges: Start from 31$, browse the website for detailed info
10. National Gallery of Victoria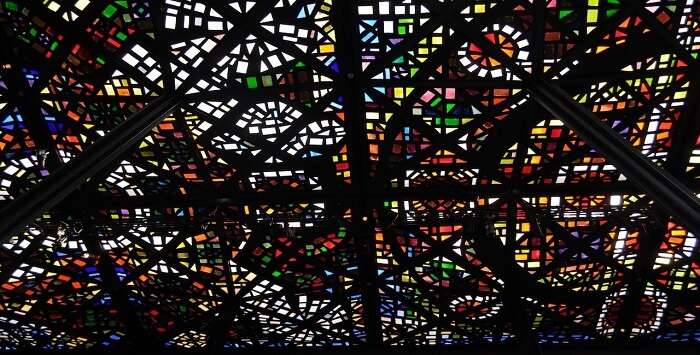 This gallery of art works, both national and international, needs you to lie on the floor and look at the colorful stains of the ceiling glass. It is located in the two city locations with a total collection of some 68000 works of art. Among the major attractions at the National Gallery is the triptych format of the Pioneer by Frederick Mccubbin.
Where: St. Kilda Road, Melbourne and Federation Square
Opening hours: 10 am to 5 pm
Entry charges: Free usually; special exhibitions may charge; for an updated schedule visit the website
11. Queen Victoria Market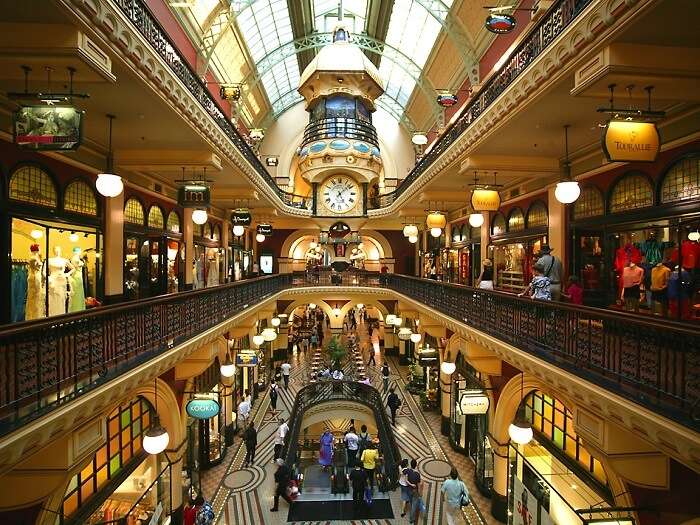 One of the most alive and happening streets in Australia is Queen Victoria Street. Heavily thronged by locals and tourists, this heritage market from 1878 sells fresh products even today. Clothing, art, toys, rarest of rare souvenirs – this market place has it all for everyone. It also hosts a grand food hall. One of its kinds, this Melbourne tourist attraction organizes several weekend events such as night marts, concerts and street tours.
Where: Queen and Victoria Streets, Melbourne
Opening hours: 6 am to 3 pm
Entry charges: Free, parking costs around 8$ per hour
12. South Bank and Arts Centre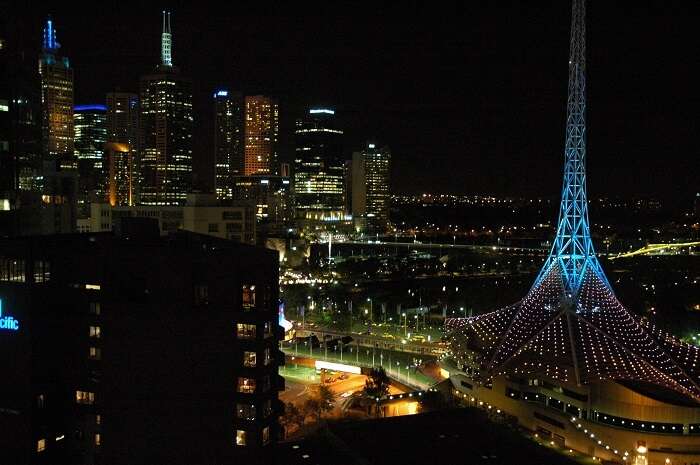 At a walking distance from Finder streets on the bank of river Yarra, this art centre is another famous tourist attraction in Melbourne. It is full of indoor and outdoor cafes and restaurants hosting live concerts and stand up comedies. The art and craft mart on Sunday is a special weekend attraction. This center houses several theaters including the famous Fairfax Theatre and Hammer hall which hosts the celebrated Melbourne Symphony orchestra.
Where: St. Kilda Road, Melbourne
Opening hours: As per the shows, events and performances; check schedule on website
Entry charges: As per the performances tickets, car parking starts at 6$ per hour.
Further Read: 17 Dreamy Australia Honeymoon Destinations In 2022 That Define A Romantic Vacation