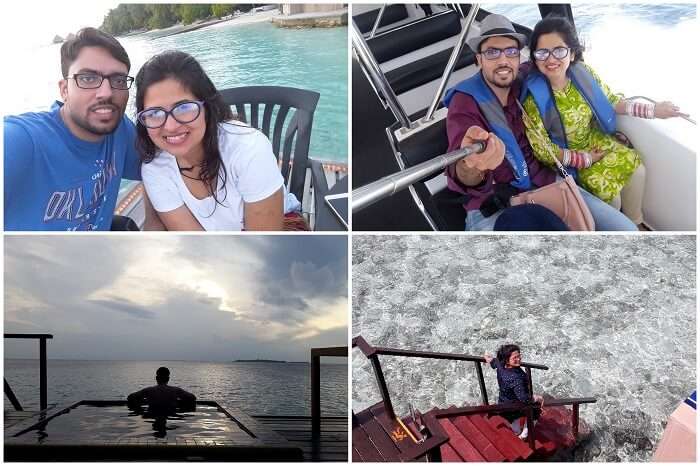 The Maldives with its stunning beaches and sunken marine life is a major hub for couples and honeymoon travelers. From water activities to experiencing the raw island life, Maldives has a lot to offer to the travelers. Unlike others, this couple's obvious choice for a honeymoon of a lifetime was none other but the Maldives and to ensure a luxurious retreat on the islands, TravelTriangle helped them live their dream holiday on the islands.
For a better transformation, ultimate relaxation and unlimited adventure, one must go places. Travel is like a stress buster and for workaholics like us, it is just the right remedy. Like any other person, I too am a corporate worker and with packed schedules like ours, it is extremely difficult to find time for ourselves as well as our families. Being an introvert and a grumpy guy, I like escaping from the usual crowd and find solace in faraway lands. I got married just a month ago and what could be a better excuse than a honeymoon to escape from the monotonous schedules. My wife had a keen desire to experience a relaxing holiday in the Maldives, and without giving a second thought, we finalized our honeymoon paradise to be the Maldives.
While browsing through different travel websites, one of our friends suggested us to book a package from TravelTriangle. He had recently visited Bali and has a very good experience with TravelTriangle and therefore we decided for the same. And from the moment our holiday started till when it ended, TravelTriangle did a wonderful job in assisting us at every level and planning for a glorious holiday on the islands. Here are a few experiences that we encountered while on our honeymoon trip to the Maldives.
Details On Our Honeymoon Trip To the Maldives
Trip Type: Honeymoon
Cost: INR 1,81,000
Travel Agent: Timeless Trips Private Limited
Duration: 4 Nights 5 Days
Inclusions: Breakfast, Lunch, Dinner, Airport Transfer, Cabs
50 Pristine Places To Visit In Maldives For An Amazing Vacay In 2022!
Reasons Why Our Honeymoon Trip To The Maldives Was A Surreal Affair
Our Exquisite Stay At The Resort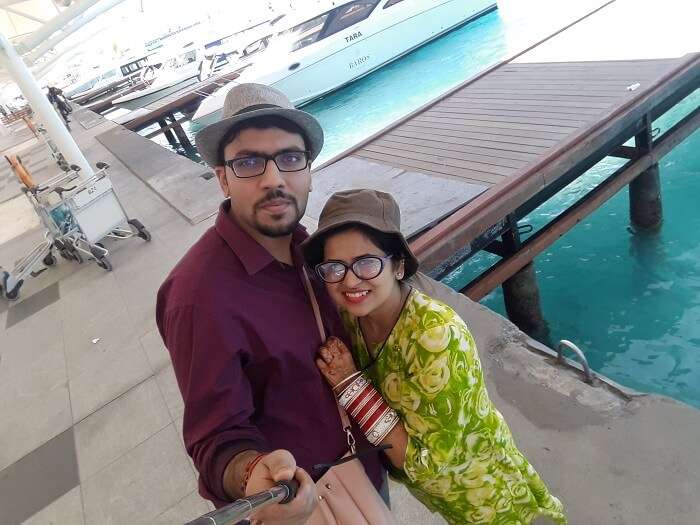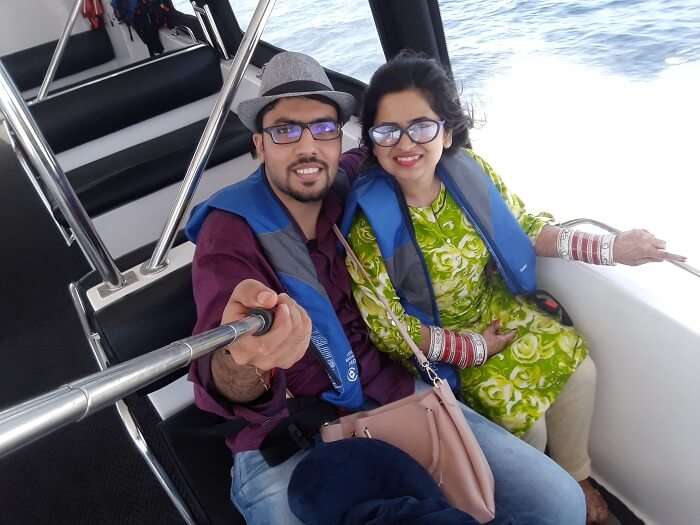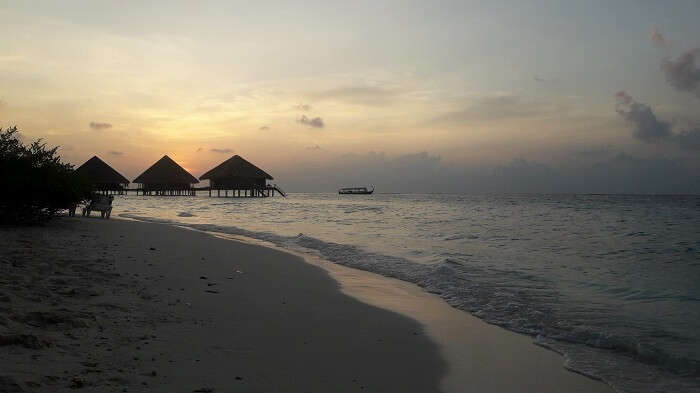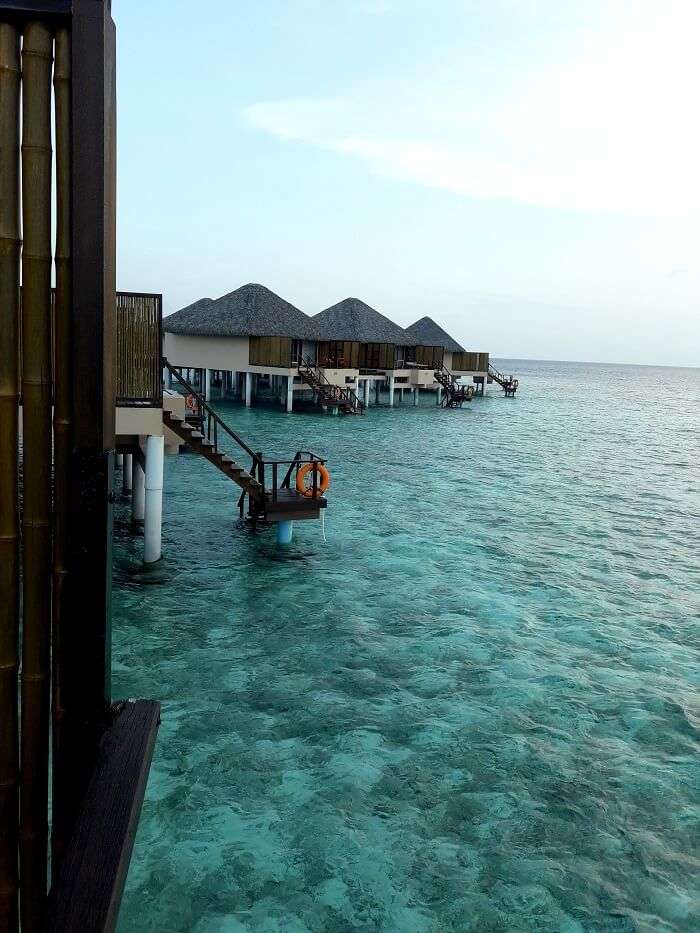 With private islands, the resorts in Maldive speak of true luxury and comfort. After our picturesque speed boat transfer on the island, we were amazed to see the beauty of Adaaran Club Rannalhi. We were warmly welcomed at one of the world's most exclusive resorts. The resort's crew is very welcoming and friendly. The rooms at the resort were very clean and comfortable and it was very close to the blue ocean. The food at the resort was exceptional and healthy and hygienic meals were served. We were lucky to have arrived on the day when a small event was organized at the resort and we also savored complimentary alcohol and snacks that evening. On one of the evenings, a music event was also organized at the resort were a music band performed and it was really good. The event was followed by a gala dinner at the resort.
Diving With The Turtles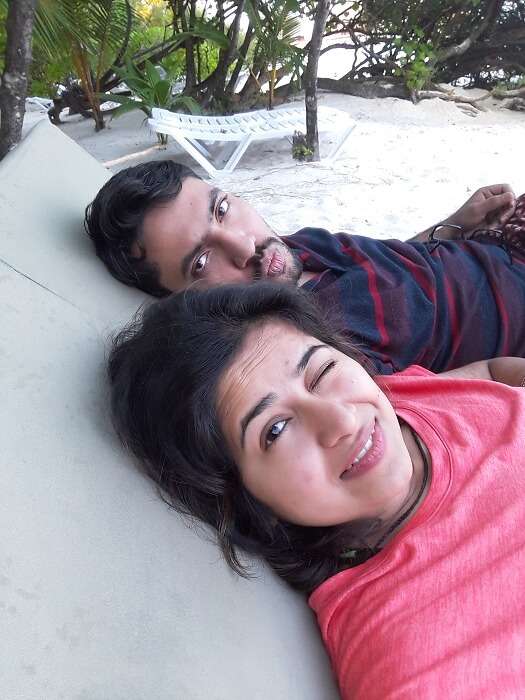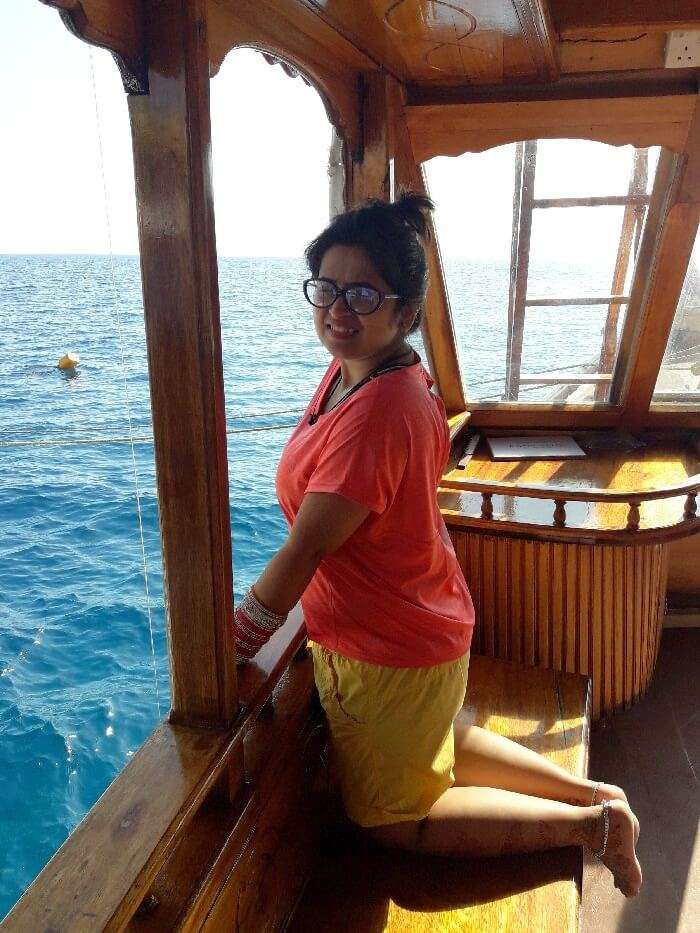 The clear waters of the Maldives lured us like magnets and therefore we decided to go scuba diving. If one ever in his lifetime visits Maldives, one must not miss on the scuba diving experience. We were mesmerized to witness the underwater life of the islands. The richness and variety of coral reefs, coral walls and tropical fishes is a sight to behold. As we went deeper into the water, we were able to spot manta rays, sharks and turtles. Getting a closer look at the wonders of the sea, it was a truly delightful experience for us to indulge in.
Maldives Honeymoon: An Guide For An Exquisite Romantic Escapade In 2022!
Water Sports For Our Adrenaline Fix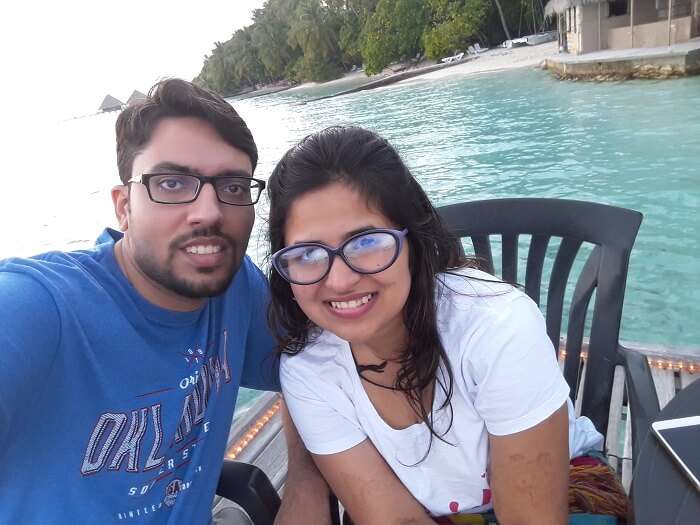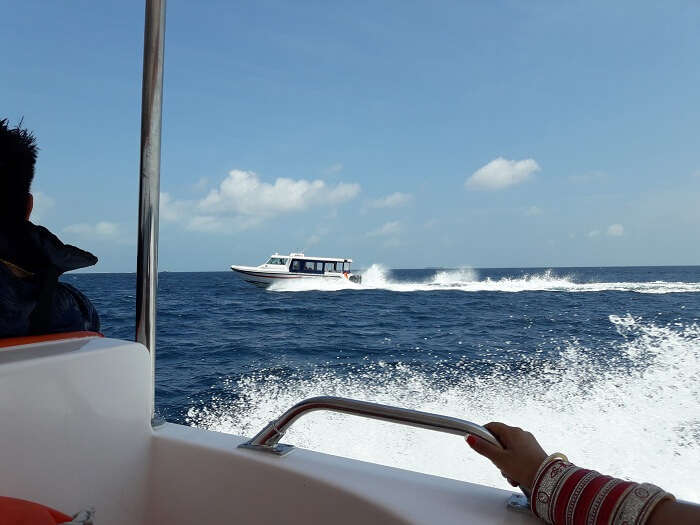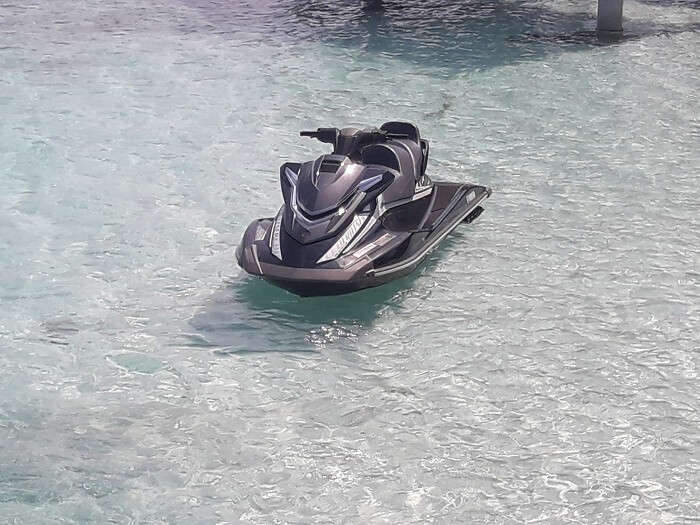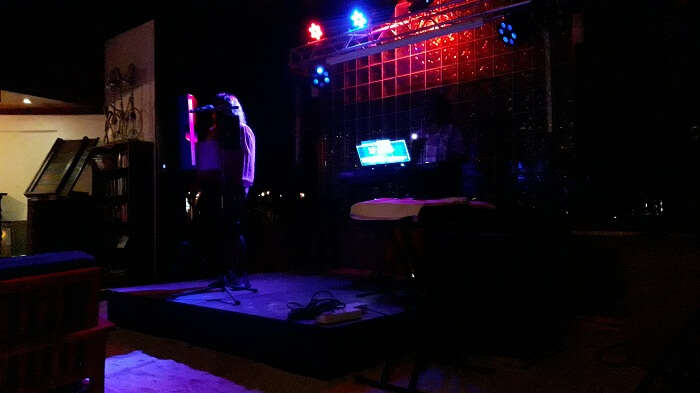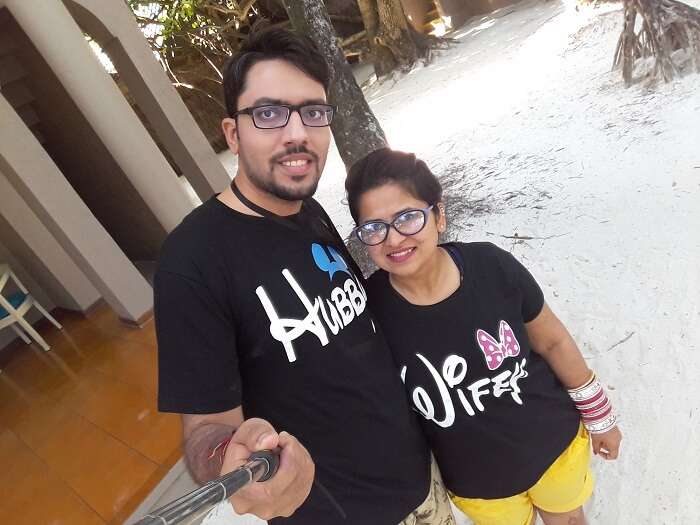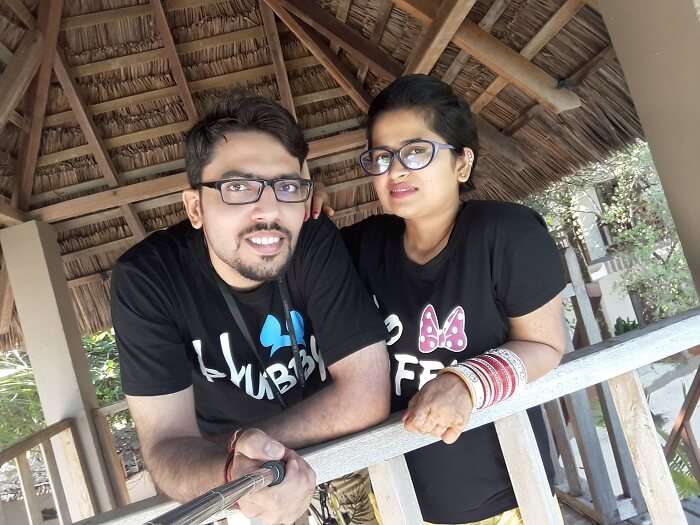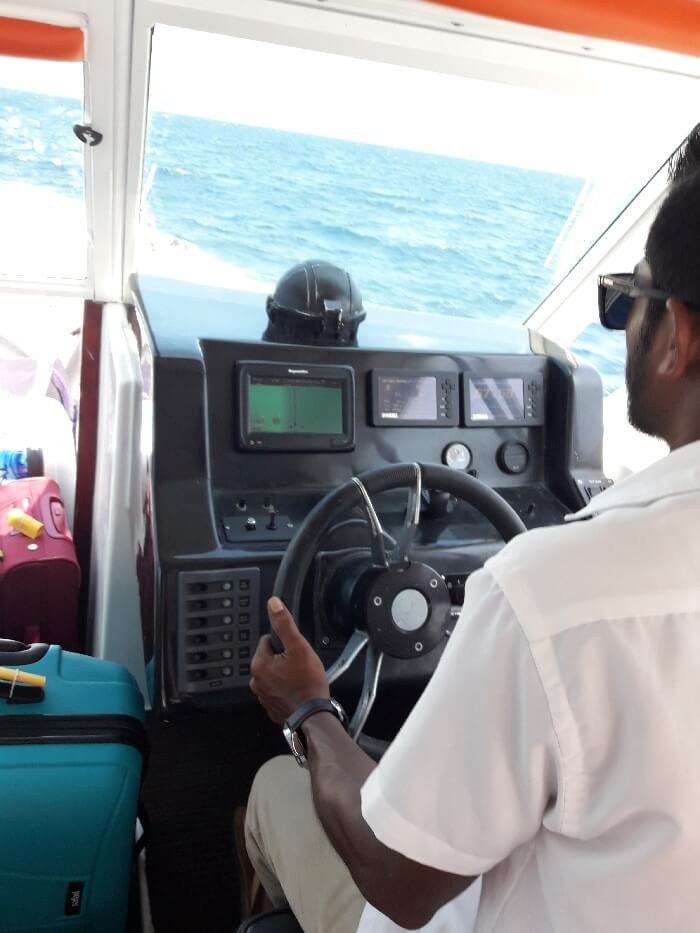 The Maldives is known for a variety of water activities and this was one of the major reasons why my wife wanted a vacation on the islands. After a beautiful scuba diving experience, it was time for some thrilling water sports. We planned to go for parasailing but due to the unavailability of boats, we were not able to execute our plan. So instead, we decided to indulge in a jet ski experience. The cool waters touching our skin, the winds blowing, and the serene picturesque surroundings made for a memorable jet ski experience. Later we also headed for a water-bike ride which gave us all the adrenaline rush.
The Perfect Hideaway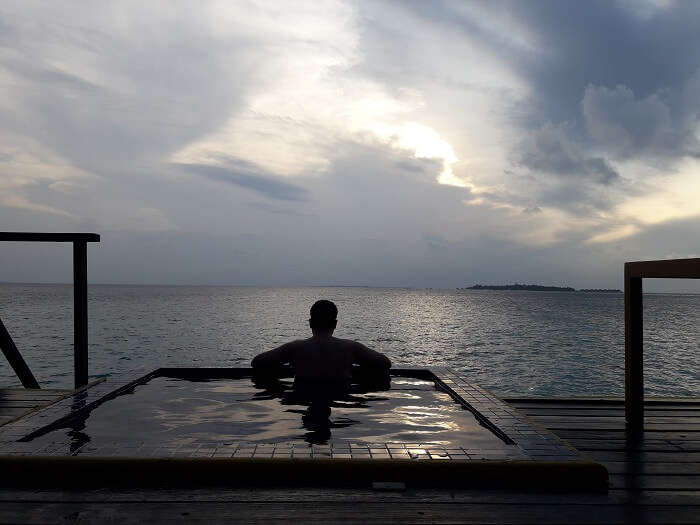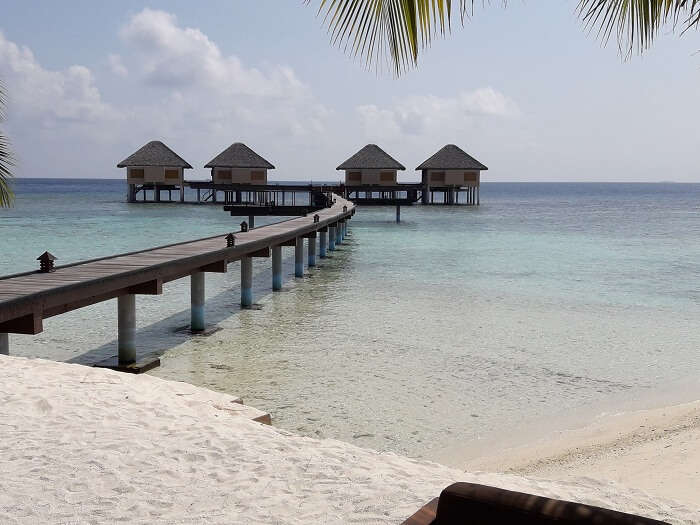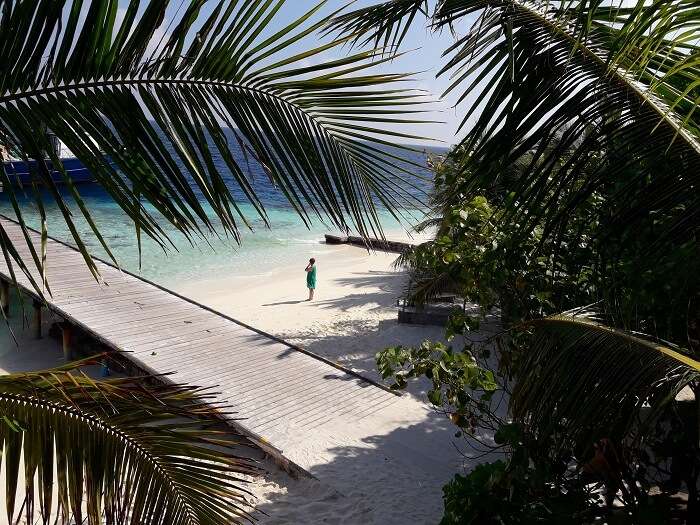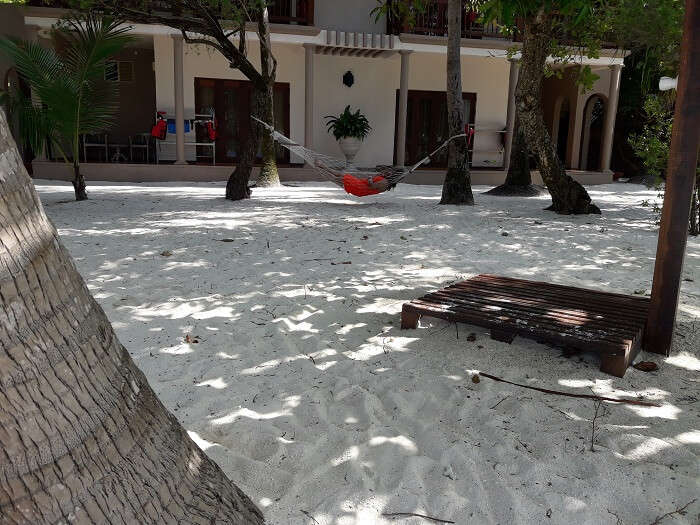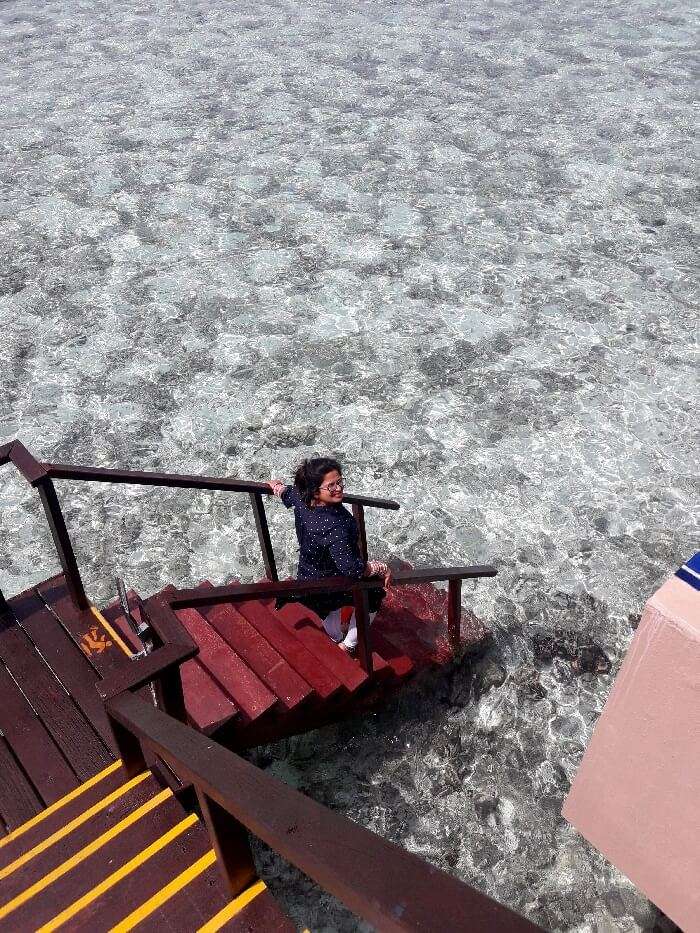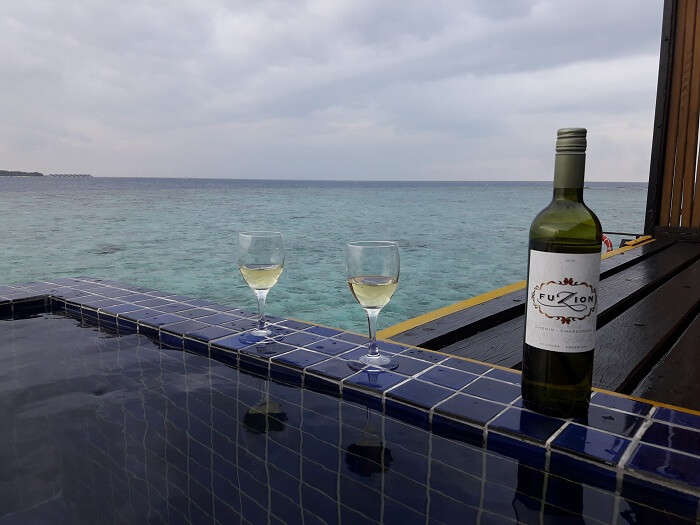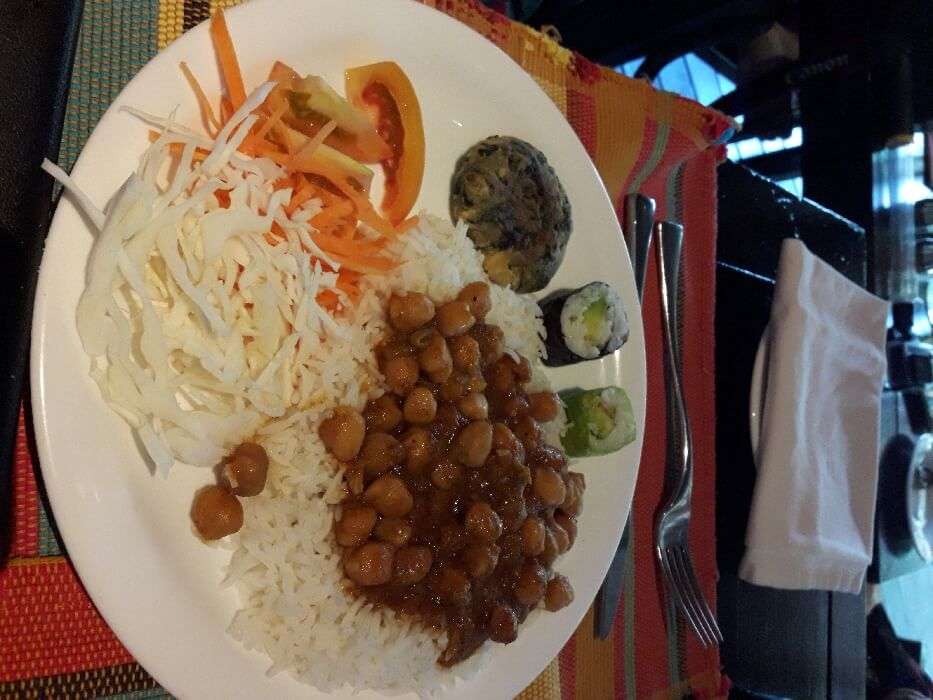 Staying in a water villa was one of our dreams which we were able to fulfill on our honeymoon trip. The Aadaran Rannalahi resort gave us an upgrade and we were offered the Aadaaran Vaddo on the Male Islands. We were very excited to undertake the water villa experience. The water villas were unbelievably beautiful and offered a deck that had direct access to the ocean water. An indoor pool was also available at the resort for an ultimate luxury experience. My wife and I also took soothing spa treatments at the resort. An added perk at the resort was the Indian food it offered. The stay in this luxurious retreat is a must-have experience for every traveler.
Maldives In April: A Guide To Help You Have The Most Blissful Beach Vacation In 2022
Our Customized Honeymoon Itinerary For The Maldives
Day 1: Arrival
Day 2: Day at leisure
Day 3: Day at leisure
Day 4: Day at Leisure
Day 5: Departure
Wow Moments on Our Trip
Upgrade to the Water Villa
Scuba Diving Experience
Dining
Complimentary wine and cake
Nightlife In Maldives 2022: Top 15 Places To Enjoy The Life On The Island At Night
Experience We Missed Out On During Our Trip
Due to the unavailability of boats, we were not able to go for parasailing but the jet ski and water bike experience was a must-have.
Overall, TravelTriangle made the best of our honeymoon in the Maldives. Though there was some last minute confusion regarding our vouchers, but the TravelTriangle folks handled everything well and ensured a hassle-free stay.
Tip For Future Travelers
We advise all future travelers to carry ample sunscreen for they cannot avoid lying on the warm beaches
25 Maldives Travel Tips You Must Keep In Mind Before You Plan A Trip In 2022
The pristine beaches and the tropical island life awaits you! Book your honeymoon package to the Maldives with TravelTriangle for an exquisite holiday experience.