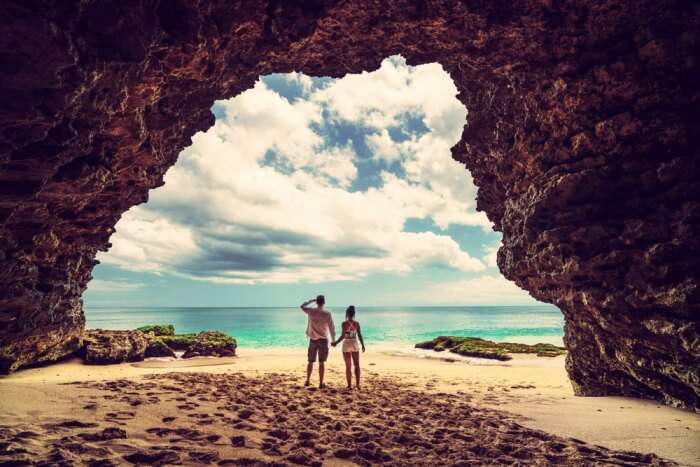 With forest-clad volcanic mountains covering its floor, Bali is an Indonesian island floating in the lap of the massive Indian Ocean. Known for its iconic rice paddies, a few of the finest beaches, adventuresome water sports, and picturesque landscapes, Bali has emerged as a popular destination in the Indonesian archipelago. Bali has something in store for every kind of traveler, from honeymooners to thrill seekers, and family trips to backpackers escape. Being a tropical destination, Bali experiences pleasant weather almost throughout the year. Monsoon in Bali is almost as exciting and beautiful as the dry season. If you are looking for an offbeat holiday, visiting Bali in rainy season is exactly what you might need.
Warm hospitality, authentic culture, exotic locations, crazy nightlife, and pristine jungles combined have earned Bali a spot on the bucket list of the discoverers. We have compiled a list of ten things that you can indulge in on your to make your visit to the island of Gods worthwhile in the offseason, rain or no rain!
Weather During Monsoon In Bali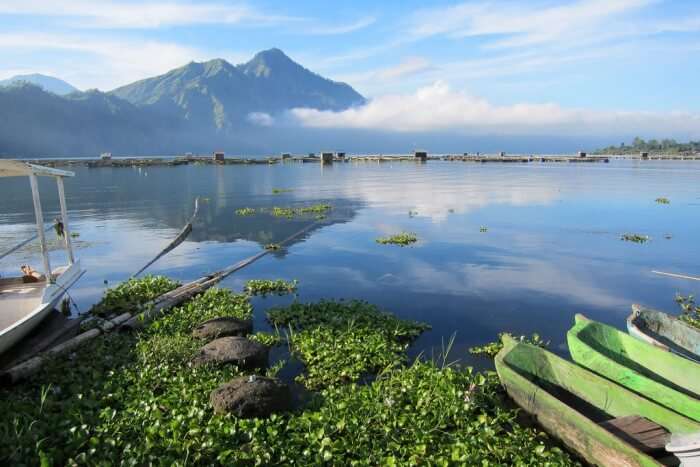 Predicting weather conditions for this tropical destination might get a little tricky due to its closeness to the equator. However, majorly the monsoon in Bali commences from the month of October and continues till the month of April. Bali experiences very little rain in the months of October and November with the average temperature being 28 degrees Celsius.
For travelers looking for an escape from the crowd and world, monsoon weather in Bali will satiate your needs. Fewer tourists, countless amount of offbeat and indoor activities, peacefulness and tranquility, and lower costs are all a part of an offseason vacation to this stunning destination. Do not forget to pack the rainfall essentials along!
10 Things To Do In Monsoon In Bali
No doubt that Bali looks paradisiacal when it's sunny and the sun rays are falling generously on the island, but Bali in monsoon is equally surreal and will allow you to have extremely different experiences altogether. Find below a list of some offbeat and rejuvenating activities that you can be a part of on your escapade to Bali.
1. Spa – Relax Your Mind, Body, And Soul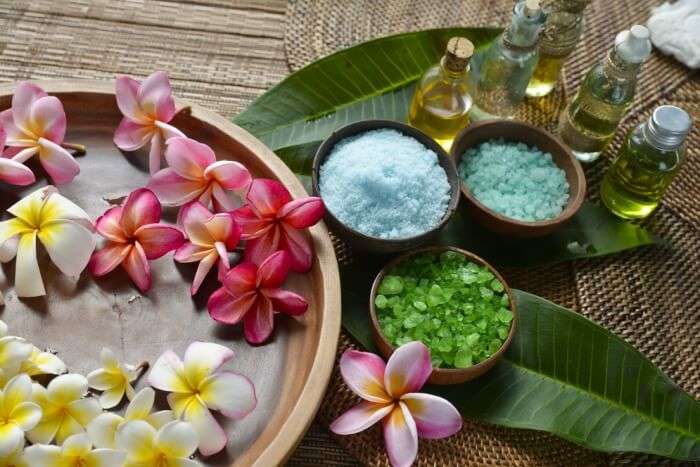 There is no dearth of quality and exotic spas on this gorgeous island. Authentic Balinese ingredients, aromatic oils, and the peaceful atmosphere leave no stone unturned when it comes to rejuvenation, leaving you feeling light and stress-free. Bali rainy season simply adds to your experience, making it more surreal.
Best spas in Bali: Thermes Marins And Spa On The Rocks, Visesa Balinese Healing Spa, Royal Kirana Spa, Hua Spa, and Mango Tree Spa by L'Occitane
Must Read: 3 Perfect Places To Visit In Buleleng Regency Bali In March Which Are Worth A Visit
2. Museums – Discover The Balinese Culture And History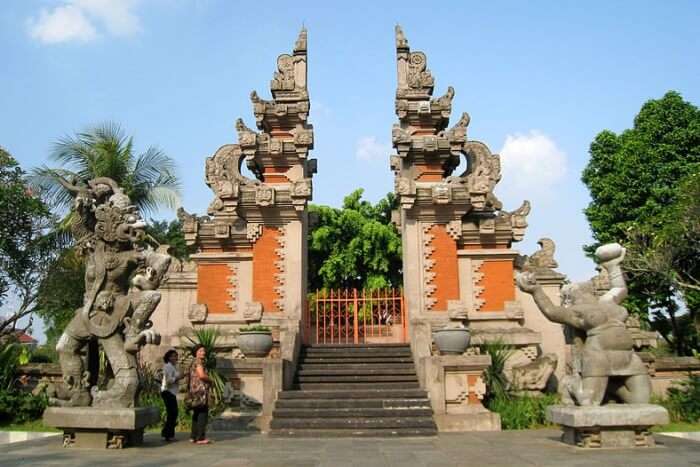 Bali is an island with a rich history and authentic culture. A visit to the museums and galleries in Bali will keep you engaged and help you enhance your knowledge about the Balinese beautiful art and heritage. Tourists get to encounter all kinds of arts- paintings, textiles, artifacts, sculptures, traditional tools and weapons, and much more on their journey through the museums.
Top museums in Bali: Bali Museum, Le Mayeur Museum, Neka Art Museum, Blanco Museum, Agung Rai Museum of Art, and Puri Lukisan Museum
3. Crafts Workshop – Awaken Your Creative Inner Self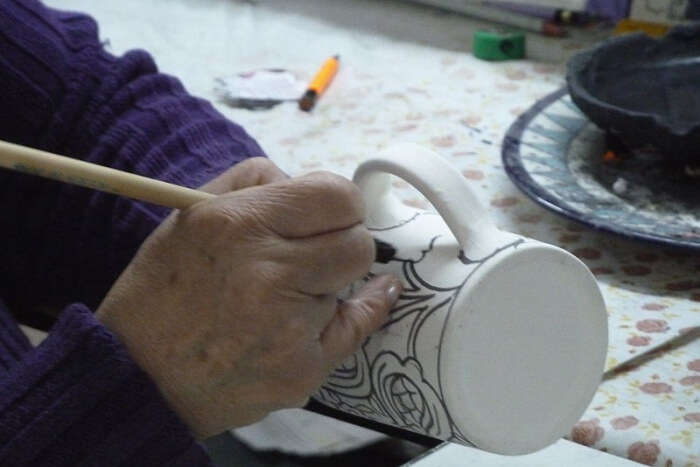 There are numerous reasons to experience monsoon in Bali , craft workshops being one of them. The amount of art and craft workshops in Bali is limitless. From mask carving to Batik, and jewelry courses to traditional paintings, you can indulge in the one-day workshops that suit your taste and gain a new skillset on your vacation!
Craft workshops in Bali: WS Art Studio, Sari Api, I Nyoman Warta Batik Class, and Museum Puri Lukisan
Suggested Read: Bali Honeymoon : Romance Your Beloved On The Beautiful Island
4. Cookery Courses – Try Your Hands On Cooking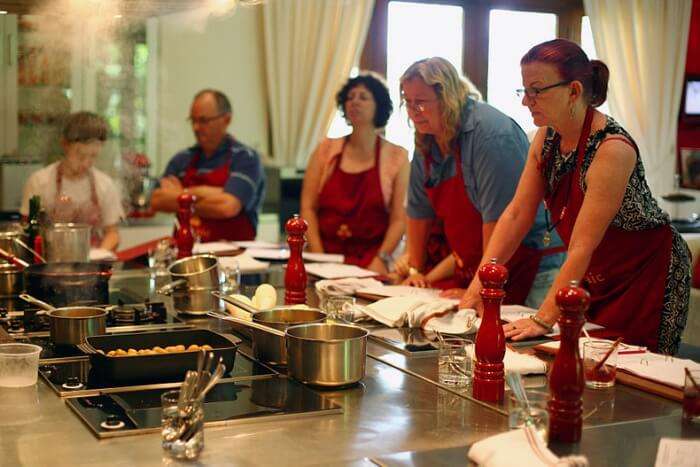 Eating an authentic cuisine when visiting a foreign land is something that most of the travelers accomplish. But imagine getting hands-on training by the locals to cook the traditional dishes! You can book yourselves a spot to learn the age-old art of cooking Balinese cuisine and you will never have to crave for the authentic dishes once you go back to your homeland.
Best cooking centers: Paon Bali, Iboe Soelastri's Cooking Class, Cesa Luna, Anika Cooking Class, and Lobong Culinary Experience.
Suggested Read: 10 Best Things To Do In Jimbaran For A Rejuvenating Bali Experience With Your Loved Ones
5. Scuba Diving And Sea Walking – Explore The Marine Life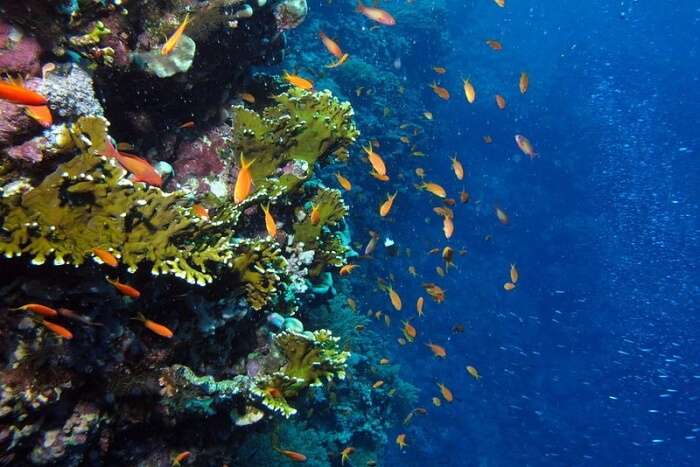 Staying indoors is not the only option when there is a monsoon in Bali, Indonesia. With waters being clear, visibility under the sea would be unblurred, giving you a chance to enjoy the marine life of Bali. Satiate your adventurous souls and treat your eyes with the views of stunning and breathtaking underwater wildlife of Bali by indulging in scuba diving or sea walking!
Best scuba diving locations: Tulamben, Amed, Manta Point Nusa Penida, Menjangan Island and Crystal Bay in Nusa Penida
Suggested Read: 8 Best Villas In Jimbaran That'll Let You Have A Lavish Holiday In Bali!
---
Planning your holiday in Bali but confused about what to do? These Bali travel stories help you find your best trip ever!
Real travel stories. Real stays. Handy tips to help you make the right choice.
---
6. Shutter Asylum – Blow Your Minds In An Escape Game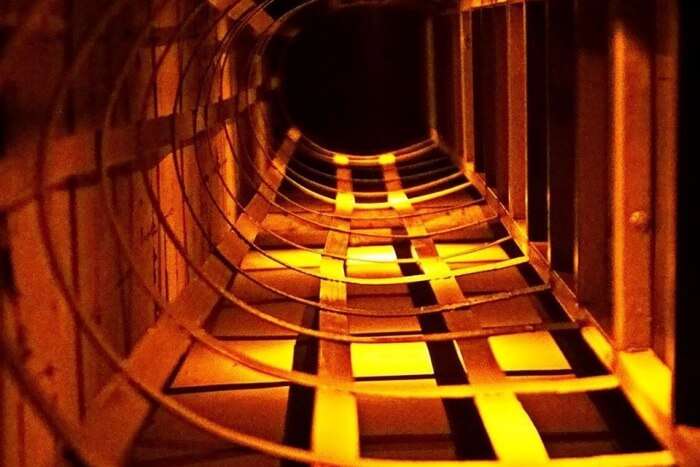 Taking the word 'escape' in its literal sense, Shutter Asylum gives you a chance to be a part of a race against the time in this thrilling escape game. The escape game is capable of making the participants forget that they are in the game, providing them with an experience that almost feels real. Challenge yourselves and be prepared to experience the most heart-stopping 120 minutes of your life.
Location: Shutter Asylum- Pandora Experience
7. Perfume Workshop – Understand The Art Of Perfume Making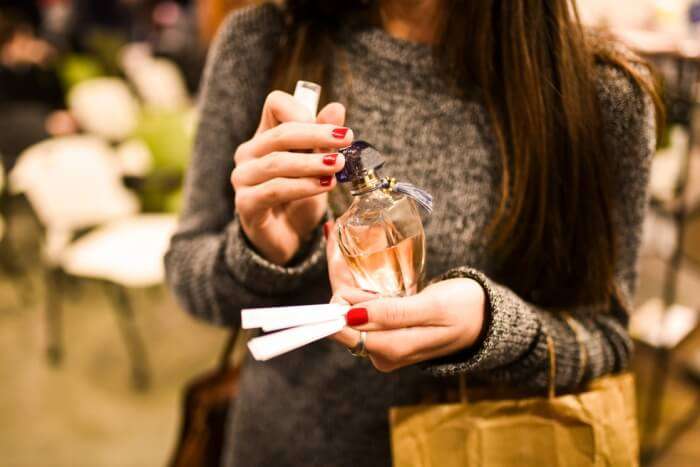 To help you create your own unique and uncommon signature scents and aura, Bali gives you an opportunity to learn the art of perfume making. Mix your own choices of scents, and oils and learn about various notes used to create a particular fragrance. Make the most of your time during monsoon in Bali by taking part in such offbeat and once in a lifetime opportunities to collect a pocketful of memories.
Best perfumery in Bali: L'Atelier Pafums And Creations
Suggested Read: 14 Best Places To Visit In Jimbaran For A Serene Holiday Experience In Bali
8. Theatre Shows – Be A Part Of A Parallel Universe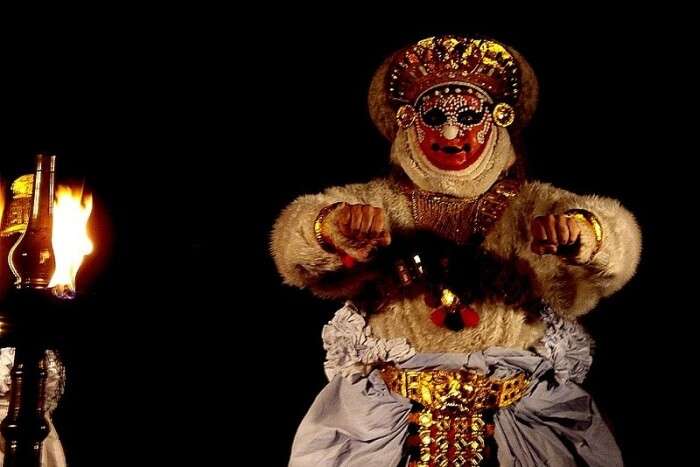 Bali is a hub of cultural and fictional live theatrical performances that take place at various locations. Don't let the rains in Bali be a hindrance for you to get closer to the Balinese culture. Themes of these live performances range from ancient Hindu epics to fictional stories, and contemporary dance performances to aerial acrobatics.
Top theatres in Bali: Bali Theatre, Nusa Dua Theatre, ARMA Open Stage, and Kuta Theatre
Suggested Read: 14 Best Places To Visit In Jimbaran For A Serene Holiday Experience In Bali
9. Shopping – Satiate The Shopaholics In You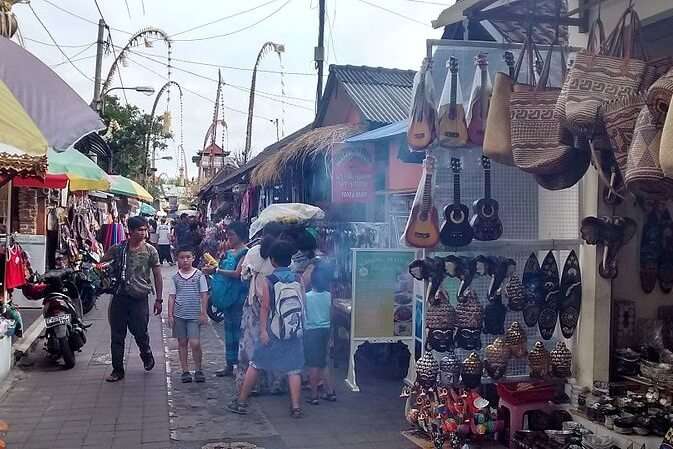 Tourists always looking for ways to shop, what better excuse than the downpour in Bali. The variety of products and pocket-friendly prices in Bali not only makes shopping in Bali more exciting but also earns it a spot in the bucket lists. Authentic Balinese souvenirs, handmade artifacts, aromatherapy incenses, fragrances, streetwear and fragrances are a few of the categories that shoppers can dive into when shopping in Bali.
Best places to shop: Sukawati Art Market, Ubud market, Kuta Square, Tegallalang Handicraft Centre, Saya Gallery, and Utama Spice
Suggested Read: Four Seasons Bali: Know Why You Should Be Spending Your Balinese Holiday Here
10. Temples – Feel The Essence Of Spirituality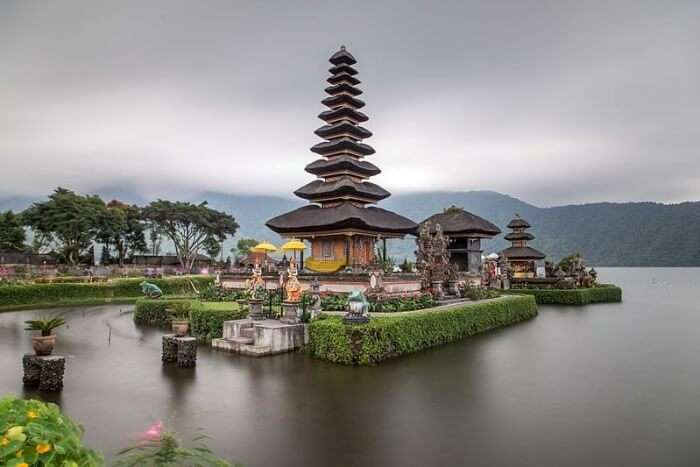 Peace, tranquility, spirituality and picturesque locations dominate the ambiance of temples in Bali. The floors of highlands and coastlines of Bali are dotted by the ancient Bali temples and shrines. Bali rainy season is the best excuse to take a trip to one or all of these extremely delightful and serene places of worship.
Top temples in Bali: Tanah Lot, Pura Beratan, Gunung Kawi Temple, Pura Taman Saraswati Temple, and Lempuyang Temple
Further Read: 19 Hotels In Bali Handpicked For Every Budget & Amazing Experience
Now you can see that spending monsoon in Bali is not that bad of an idea. Giving you a chance to indulge in the activities that you most probably wouldn't think of otherwise, the rainy season in Bali provides you a perfect blend of comfort, knowledge, and adventure. Be it attending a workshop, scuba diving in Bali waters, or getting rid of your stress in a spa, every experience during the monsoon is different from another. So, what are you waiting for? Make the most of the season by planning your vacation in Bali with TravelTriangle for a vacation that will leave you awestruck.
Frequently Asked Questions About Monsoon In Bali
What is the best month to go to Bali?
Bali sees the highest number of visitors during the months of July and August, which is around the Easter Holidays, and also during Christmas / New Year (December to 1st week of January). This is the time Bali is the busiest. However, for many reasons, the best time to visit Bali is in April, May, June, and September, just before and just after the peak season.
What is the rainy season in Bali like?
Bali has a tropical monsoon climate with two distinct seasons: dry (between May to September) and wet (between October to April). However, unlike other regions, monsoon in Bali mostly refers to the wind, not the rain. However, even in the wet monsoon season, this tropical paradise, will still likely be sunny for a good part of the day.
Is Bali rainy season bad?
It's not going to be pure sunshine every day, but actually the rainy season is not a bad time to visit Bali. The weather in Bali during the rainy season can be pretty unpredictable, but it's not a complete washout. There will be a lot of days where it has been brilliantly sunny.
Is Bali an expensive place to travel?
Bali is considered as the most expensive tourist destination in Indonesia and is gradually becoming more expensive as tourists discover more of Bali. But you can still opt for cheap food and accommodation which are still widely available and well within budget. If you don't mind basic accommodations, stick to your budget, and bargain respectfully for prices.
Do you tip in Bali?
Bali is one of those countries which appreciates tipping but it's not quite required. However many service workers in Bali do not earn very well, so even a small tip really helps. Its not a compulsion and you should never feel that you have to leave a tip, especially if you received bad service and you should feel pressured. Tip according to this guide and you'll be fine.