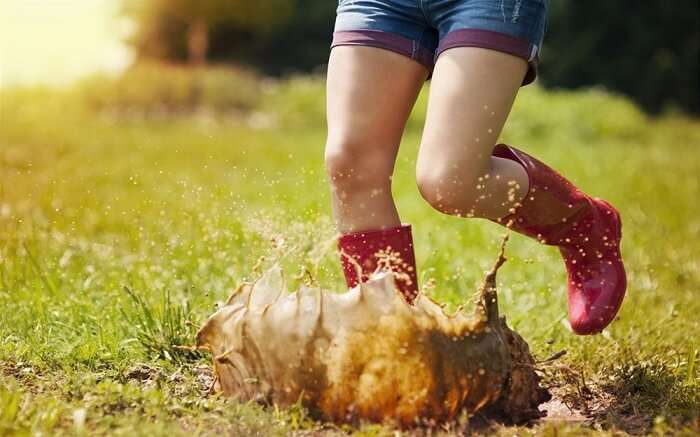 Lush outdoors, gloomy yet mischievous sky, and freshness all around – these are some of the offerings from monsoon for every wanderer. It's one of those lovely times when surroundings take all your worries away and you are reduced to a mute spectator, basking in the glory of the moment. Traveling in the monsoon season in India is so much fun! While nature looks fabulous and places are at their vibrant best, there are a lot of additional things that one must take cognizance of. From planning to preparation to the entire journey, a traveler must acknowledge the that as much as it is a delight to travel during the most exciting season in India, there are perils of traveling during Monsoon as well.
To make sure that you travel safe and sound there are a few monsoon travel tips you must be aware of. Go through them and equip yourself in a comprehensive way before you set for an exciting journey. Some of the most exciting times ahead await you!
9 Monsoon Travel Tips
Right from checking the weather forecast to stuffing your backpack with all the essentials, there are a few things that would come handy as your monsoon trip plans take final shape.
1. Don't Leave Without Checking The Weather Forecast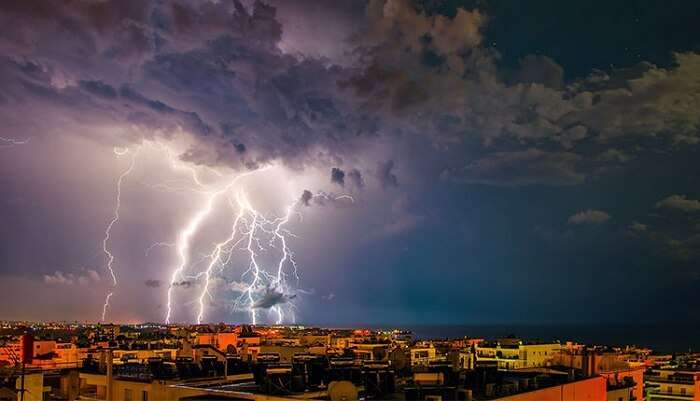 Image Source
The fact that most of the Indian territory is drenched in the torrential rain makes checking the weather forecast of the destination the most important thing to do. This comes handier in the difficult terrains like mountain region falling in the Lesser Himalayas. States like Uttarakhand and Himachal Pradesh experience plenty of rainfall and the chances of landslide and cloudburst are look so prominent. Make sure that you check the forecast 3-5 days prior and later to the date of journey. You wouldn't like to be a victim of rainfalls in the mountains.
Additional info: Avoid going to mountains. Weather is so unpredictable there.
---
Looking To Book A Holiday Package?
Book memorable holidays on TravelTriangle with 650+ verified travel agents for 65+ domestic and international destinations.
---
2. Carry Sufficient Medicines & Repellents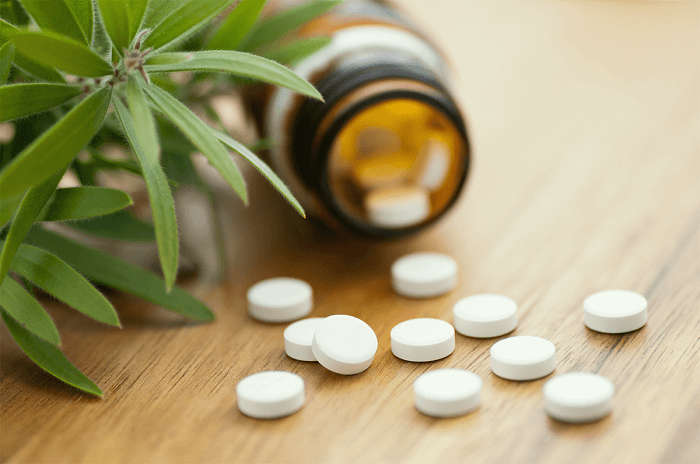 Image Source
As a precautionary measure, make sure that you always carry the first-aid kit and insect repellents along with the prescribed tablets and other medicine essentials before you begin the trip. Monsoon is the season that attracts not just the wanderers but also insects and mosquitoes. When you are camping amidst nature especially in the low altitude areas, there are chances that you might have some uncalled for visitors that crop up especially during monsoon. So take everything you'll need to turn them away apart from the regular medicines in your travel kit.
Additional info: Mosquito repellent cream comes handy when you plan to camp outdoors.
3. Stuff More Synthetic/Waterproof Clothes In Your Backpack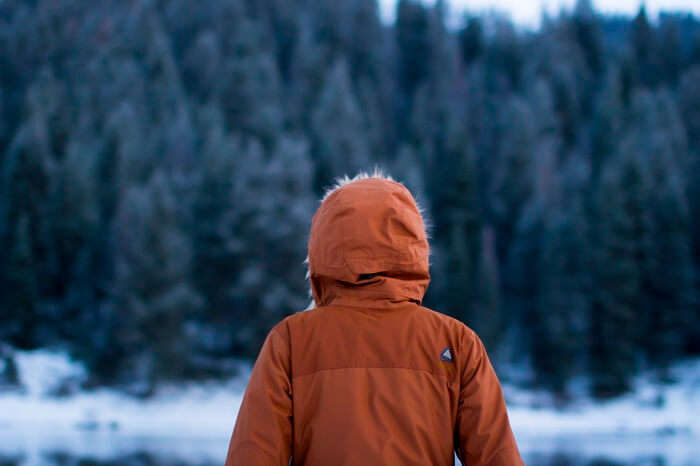 Image Source
Synthetic fabric, mostly known to be more breathable and easy to pack, is the best company for a comprehensive journey during monsoon. While they are light and breathable, they also tend to dry in no time. So even if you get wet traveling during monsoon, the synthetic fabric will get you covered.
Additional info: Decathlon is the one-stop solution for all kinds of travel clothing and essentials
4. Carry Waterproof Footwear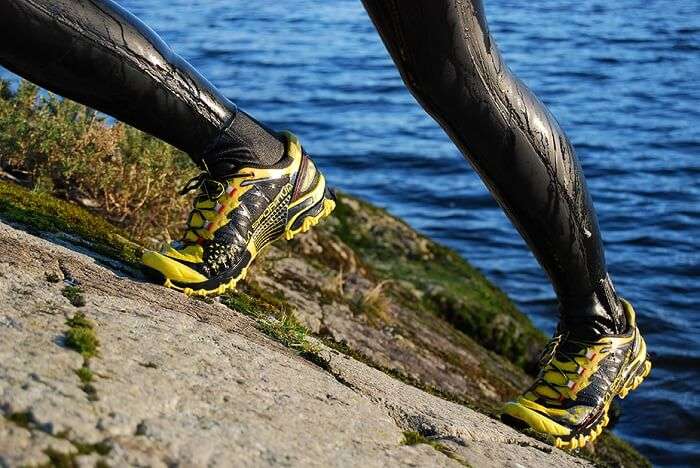 Image Source
Footwear needs special mention when you are making travel plans during monsoon. Getting good waterproof shoes will enable you to walk hassle-free and comfortable which is the most crucial part of walking the difficult mountainous terrain. A reliable pair of shoes is certainly a blessing for every traveler who plans on monsoon hike/trek.
Additional info: There is a difference between water resistant and waterproof shoes. Depending on your needs, ask for one. However, waterproof shoes are always recommended.
5. Get Your Device A Waterproof Covering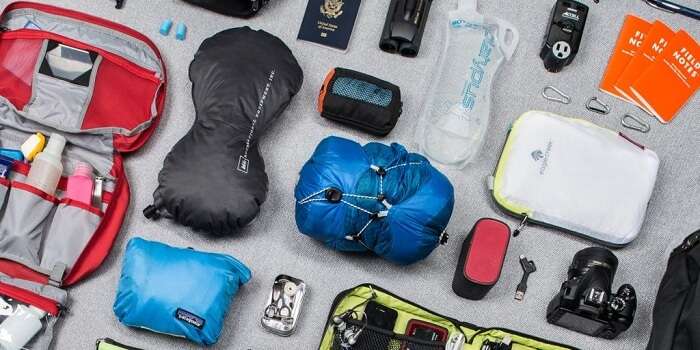 Image Source
Our gadgets have become an integral part of us. Not just to keep our family and friends informed, the gadgets are the essential instruments that record our journeys and cherish the beautiful moments lived later. In today's times of Instagram and Snapchat is really important to keep our smartphone and camera safe and dry. Get a good covering or waterproofing solution for your beloved gadget before you leave!
Suggested Read: Safety Tips For Female Solo Travelers: Planning Well & Staying Alert Is The Mantra
6. Avoid Drinking Water From An Unreliable Source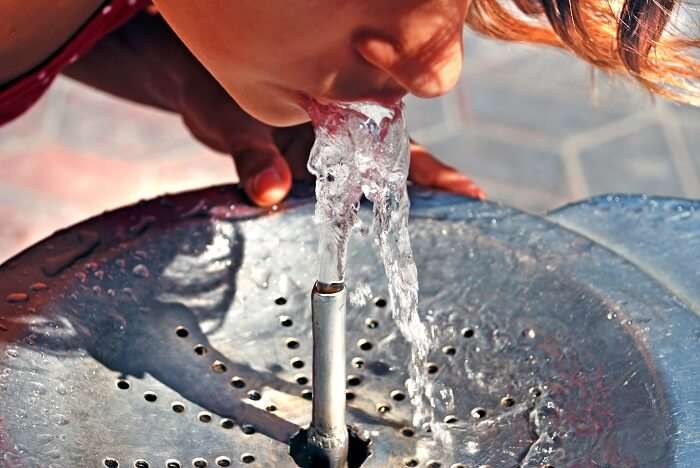 Never ever drink water from an unreliable source and this goes for all seasons, leave alone monsoon. It's just that you are more prone to diseases during monsoon as contamination of water is most at its peak. Purchase packaged water to stay on the safer side, and don't leave the water uncovered.
7. Avoid Street Food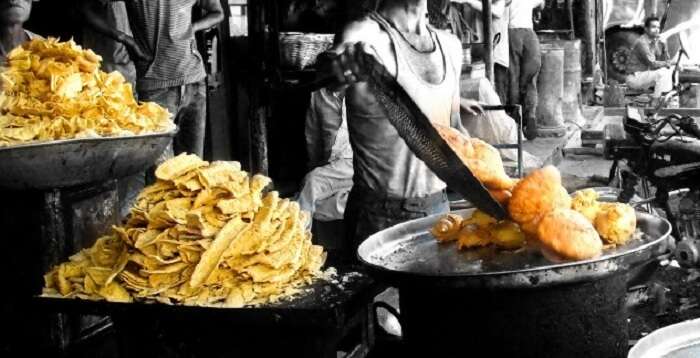 Image Source
Monsoon is the season also known for the outspread of waterborne disease. Food is one of the most important things that every traveler must be careful about during monsoon season. Avoid street food for they are highly prone to get contaminated during monsoon. Eat healthily, travel safe!
8. Don't Forget To Carry An Umbrella!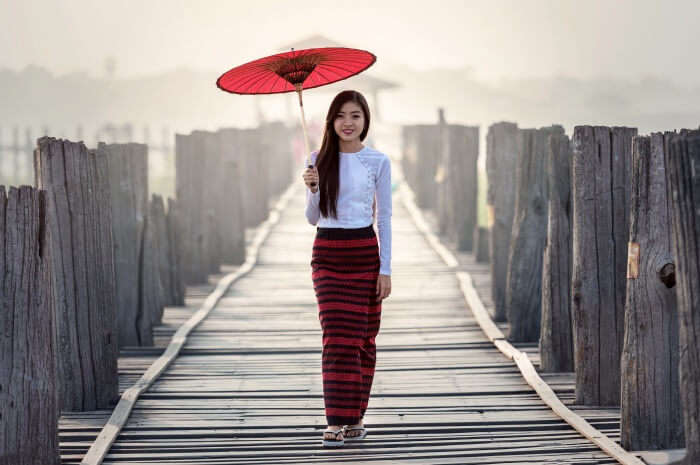 Rain and umbrellas go hand in hand and if you want to avoid falling sick on your vacation, then you must carry an umbrella or raincoat. A raincoat will not take a lot of space in your luggage and even a foldable umbrella won't so take out those extra clothes and put the essentials in your back pack.
9. Make Hair Dryer Your Best Friend!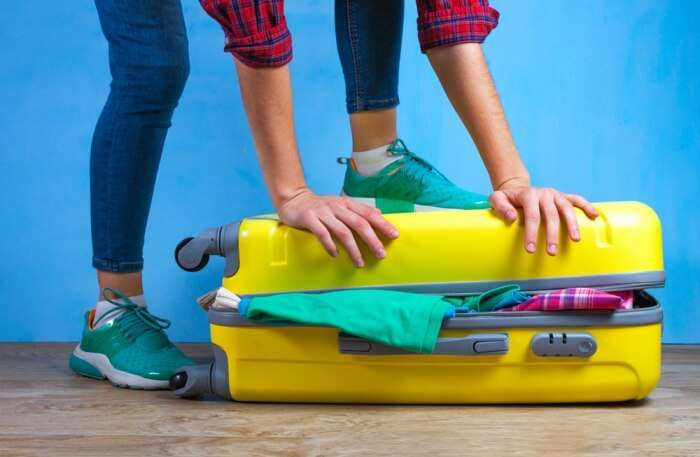 Another one of the essential monsoon travel tips is that you should carry a small hair dryer with you. While exploring the destination you are traveling to, you may get drenched and to avoid getting cold, you ought dry your hair first and so a hair dryer should be in your backpack for sure!
Further Read: 30 Best Places To Visit In August In India To Welcome Monsoons
If you ever experienced monsoon in its full glory, I bet there is no other season like it. And you wouldn't want to be caught underprepared by monsoon when you are out of your comfort zone. Before you leave for your international vacation do go through these tips! Make sure that you do your homework on time!
Frequently Asked Questions About Monsoon Travel Tips
Where should I go for a rainy season?
Some of the popular places to visit in India during the rainy seasons are: Munnar, Kodaikanal, Lahaul, Spiti, Himachal Pradesh, Bikaner, Rajasthan, Cherrapunjee, Agumbe, Karnataka, Pondicherry, and Mandu.
How do you enjoy monsoons?
There are a number of things that you can do during the monsoon in Delhi : 1. Go on a road trip 2. Go on a nature walk 3. Enjoy rooftop dining 4. Go boating 5. Enjoy some delicious street food. 6. Or if you wouldn't like to get your shoes muddy, you can stay at home enjoy some music or watch a movie while munching some hot flitters.
What should I pack for a rainy trip?
Never leave your place without a rain jacket or and umbrella, some waterproof boots, warm clothes, towel, quick-drying clothings, and a waterproof backpack. You can always add a few other things to the list as per your requirements. But know very well about the place you would be going and make sure you pack a few extra pairs of clothings just in case you have to change your plans at the last moment. Avoid any object which may attract lightning.
Is it good to visit Darjeeling in August?
June, July, and August are usually considered the best time to visit Darjeeling although it can stretch well beyond to September. The average temperature during monsoon ranges between 13°C to 19°C. However, in the evening and at night, the temperature can fall and it can get quite cold.
How can we take care of our skin in monsoon?
Use a good sunscreen every day to avoid any kind of skin problems. Make sure to wash your face atleast twice a day to avoid excess oil and dirt, further avoiding fungal infections. Drink lots of water to keep your body wary of toxins leading to acne and pimples.