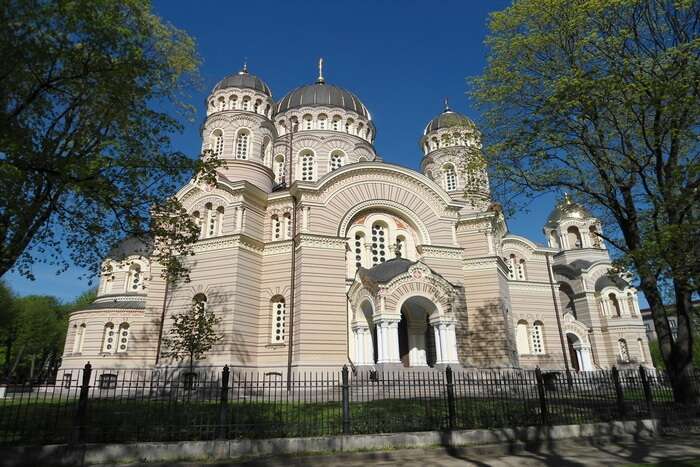 Chisinau is the capital of Moldova. This town has some historical places that have increased its value. There is a dome-shaped church named as the Chisinau Cathedral Park. This is the main attraction of the town. It is a very lovely place and most of the people usually come to explore this town throughout the year. The streets are very friendly and life here is very pleasant. The town, however, faced many sets back during the Second World War and after the severe earthquake. There was a great loss of life and properties. It took many years for the town to get back to its own rhythm. But now it is a very flourishing town.
10 Museums Of Chisinau
Now let's go back and discover some beautiful museums in Chisinau. Chisinau has many historical monuments that still stands strong and reflects the stories of the ancient time. If you have a great passion and eagerness to know about ancient history, then a trip to Chisinau is a must. You will be really happy to see this place and its timeless beautiful places.
1. Museum of the City of Chisinau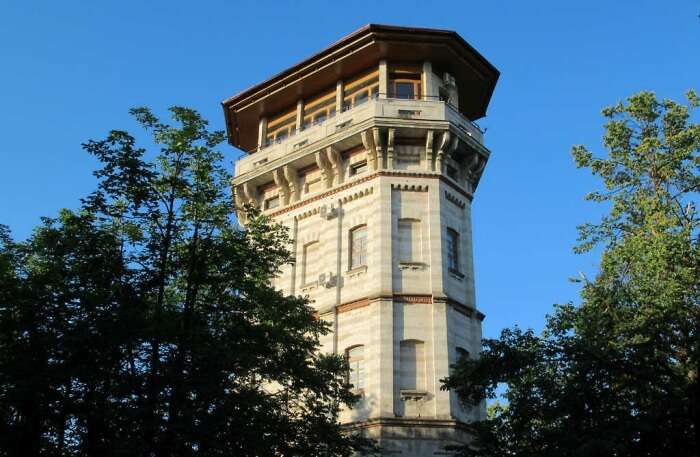 Image Source
The most amazing part of this museum is its building. It is mainly located in a water tower. If you step to the topmost part of this building then you can get a full and perfect view of the whole Chisinau city. Besides this, there are three separate rooms that have a good collection of books, manuscripts, and newspapers, etc. The building was mainly constructed in the 19th century and during that time it was the main place of Chisinau water system. If you see then there are many museums in Chisinau Moldova
Location: A. Matejevich st., 60a, Chisinau, Moldova
Timings: 10:00 AM - 6:00 PM
Must Read: 13 Frolicsome Beaches In Europe For All The Excited Beach Bums Across The Globe
2. Artmen Gallery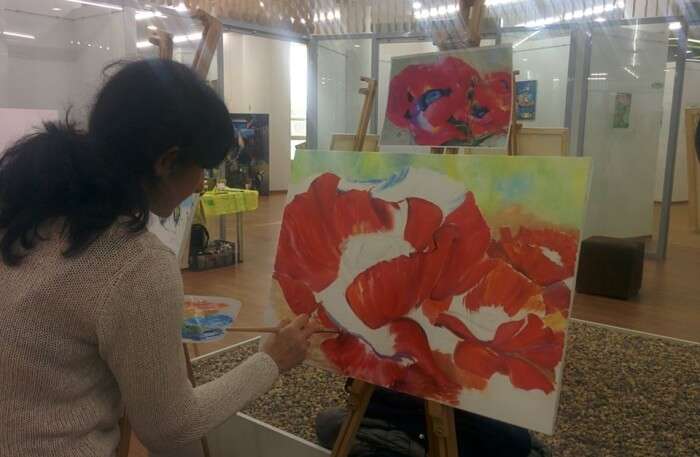 Image Source
This is a perfect place where you can view various types of paintings. There are artists who are always present there. If required they can explain to you about their paintings specifically. Most of the paintings are very nicely preserved and so this place has great importance. It should be included on your list to visit this place. Simply go through the best museums in Chisinau.
Location: Albisoara St., 4, Chisinau, Moldova
Timings: 10 AM- 20PM
3. Zemstvo Museum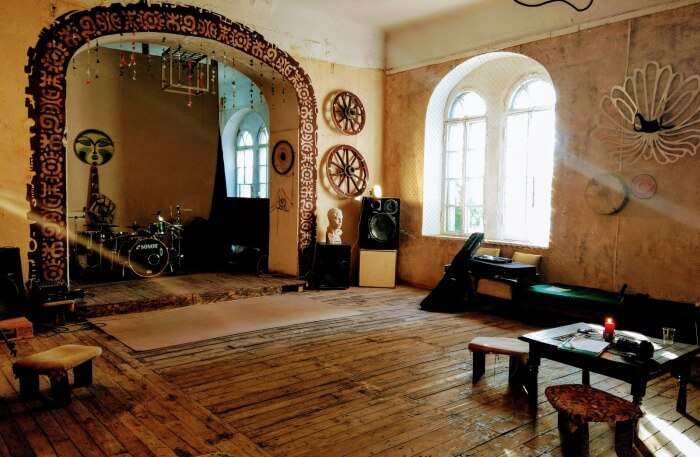 Image Courtesy
This place does not have any type of modern touch, but there are many artifacts that can be found here. You can roam here for a long time and go through various things. People who have a great interest in artifacts can come to this place. You can come across some ancient sculptures.
Location: Sciusev St., 103, Chisinau 2012, Moldova
Suggested Read: 35 Best Places To Spend Christmas In Europe In 2022
4. Museum Of Moldova State University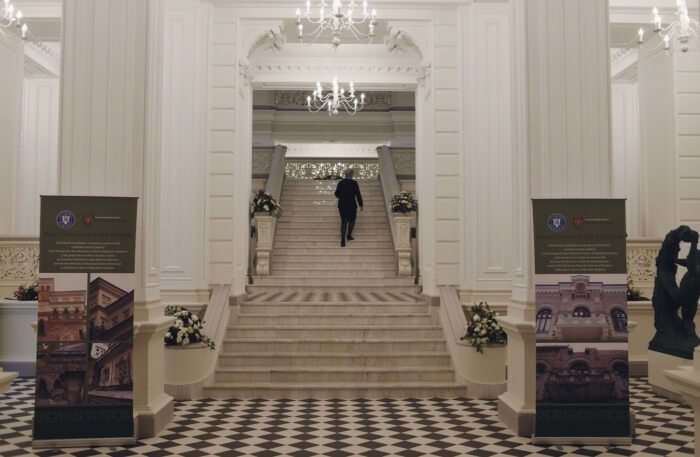 Image Courtesy
The main attraction of this museum is that it has displayed a 4.1-meter shark, a newly born whale and also the skeleton of a killer whale. It really makes people very enthusiastic to have a glimpse of these creatures. However, most of the kids like to come to these museums to have a look at this. They are very well maintained. These creatures are also preserved in a different way. Besides this, the museum has a collection of 10,000 species of creatures.
Location: M. Kogalniceanu St., 58, Chisinau 2009, Moldova
5. Galleria Concept Store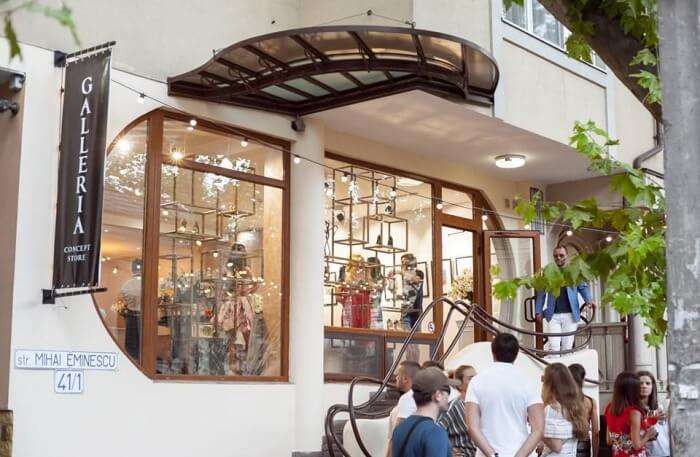 Image Courtesy
This is also a very renowned art gallery where various types of arts and painting are displayed in a wonderful manner. Sometimes you can also come across new painters who have dedicatedly painted. The whole ambiance of the art gallery is simply fabulous.
Location: Mihai Eminescu 411, Chisinau 2012, Moldova
Suggested Read: 17 Spots For Snorkeling In Europe Every Underwater Enthusiast Must Visit In 2022
6. Triumph Arch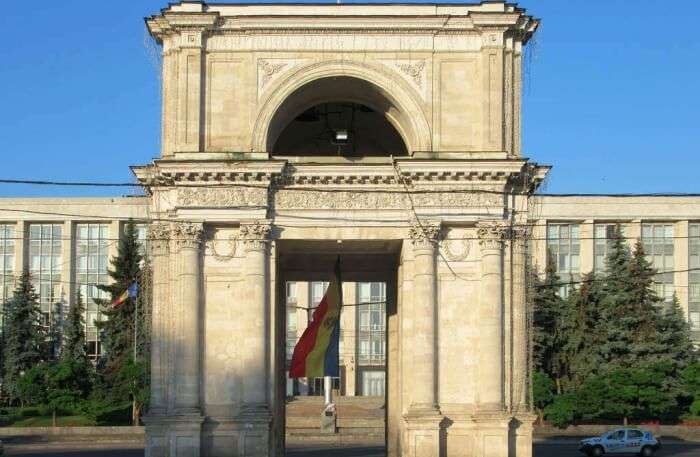 Image Source
This place has great historical significance and importance. This was built in 1840 to commemorate the victory of the Russian army who lost their lives over the Ottoman Empire. It was a great tragedy and even thrills the whole country. You can walk across the area and go through the writings that are engraved here. You will also have a different feeling after spending some time in this place.
7. Valea Morilor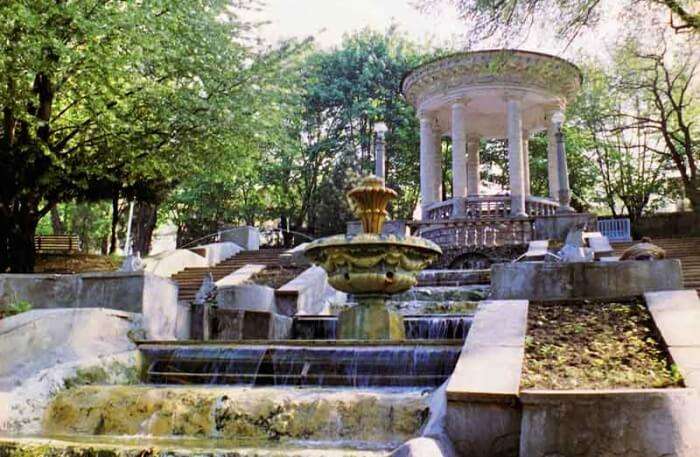 Image Source
This place is also a beautiful one where you will come across a lake and a beach. Also, if you sit here for some time you will hear the musicians are playing beautiful songs on roads. The whole atmosphere can change rapidly. The park also has a good collection of roses. There are wide varieties of roses that are found in this park. The whole place is very neat and well maintained. So if you are at Chisinau then this place must be visited and included in your itinerary. You will really have an amazing experience.
Suggested Read: This Winter 2022, Escape To The Best Honeymoon Destinations In Europe!
8. Cricova Winery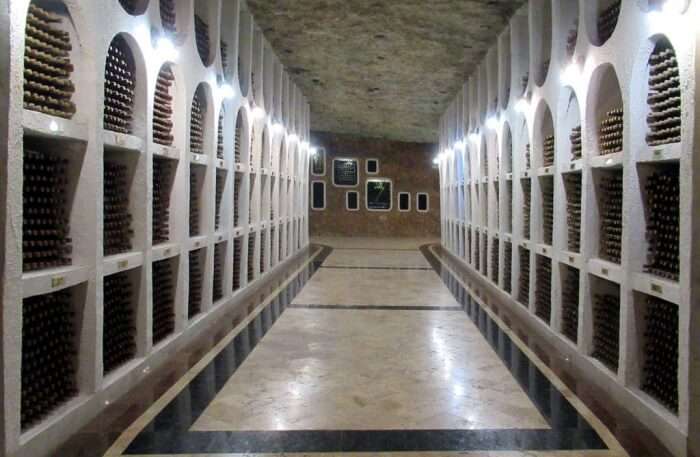 Image Source
Wine exporting is the main profession of this place. So it is very essential to go to a winery and observe the preparation of wine. Even there are some wineries that also have a good collection of ancient cellars. You will surely like to watch it. Most of the wineries are found in big areas. There are ample places where people can relax and spent some time. This winery is a very famous spot in the entire Chisinau. There are many people who are attached to this winery. The aroma of the wine is really different from the other ones.
9. Cathedral of Christ's Nativity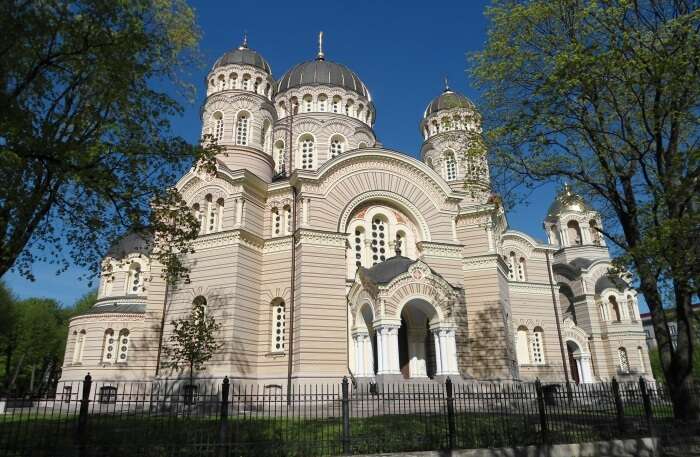 Image Source
It is the main cathedral of the Moldovan Orthodox Church. It was built in 1830 and it was later bombed during the Second World War. During this period this church experienced severe damage and loss of lives. However, it was again rebuilt and renovated and till now it has kept its glory and beauty. There is a slight change in its shape. Every year, a lot of people comes here to visit this church. In the year 1997, the new bell tower was constructed. You should come to this church to know more about ancient history.
Suggested Read: 10 Mountains In Europe That Will Put To Test The Adrenaline Junkie In You
10. L Gallery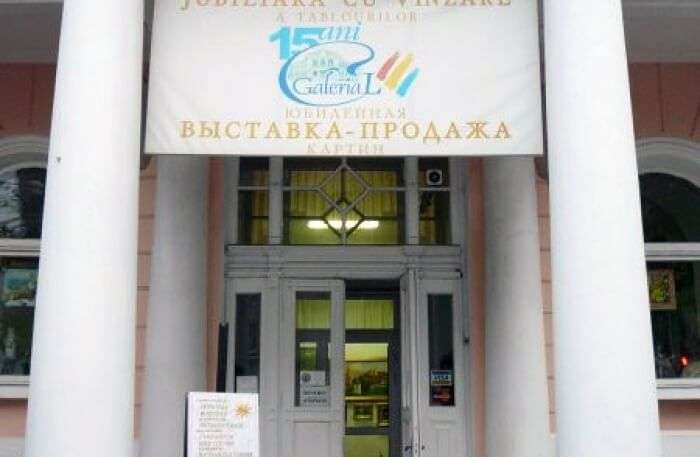 Image Courtesy
This place reflects the paintings of traditional landscapes in a beautiful way. The paintings are very well maintained and they are beautifully placed. The whole gallery looks colorful due to the various colors of the paintings. Most of the paintings are created by Moldovan artists. They have given a beautiful shape to the paintings. Apart from this, there are many souvenir shops that are found inside the gallery. You can go there are shops for beautiful paintings. The rate is much reasonable and nominal. Even there is some antique piece of paintings.
Location: L Gallery, Bucuresti str. 64, Chișinău,
Timings: Mon-Fri 10am-6pm, Sat 10am-5pm, Sun 10am-4pm
Further Read: 31 Traditional Festivals In Europe That Will Up The Fun Factor Of Your Euro-Tour In 2022
Chisinau has a wide variety of places that must be explored slowly. There are some places that might take some place to see so take your time and plan for day trips. So, if you're going on a holiday in Europe then make sure to visit this Mandovian town and tick-off these museums from the bucket list.
---
Looking To Book An International Holiday?
Book memorable holidays on TravelTriangle with 650+ verified travel agents for 65+ domestic and international destinations.
---