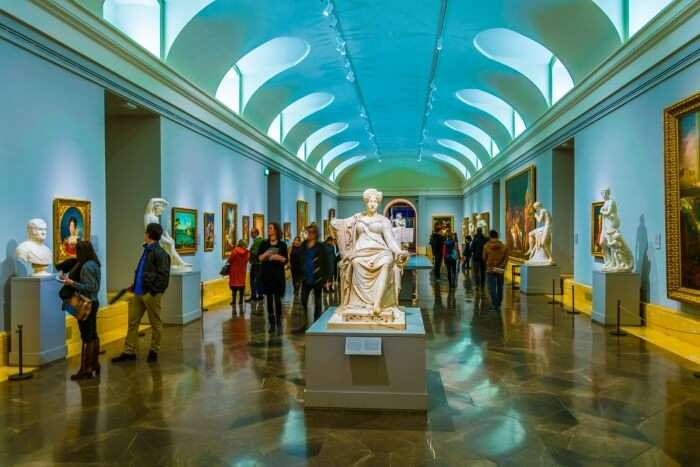 There are the obvious and then the not-so-obvious things that you surely have to witness in Madrid if you ever get a chance to travel there. There are many things you can do across Madrid and you will never experience one boring minute if you visit the right places. Art lovers, Madrid is the ideal location for you as the museums in Madrid are absolutely extraordinary. After you walk around the museum, you can also visit their myriad of bars and restaurants that offer nothing but the best.
Top 10 Museums In Madrid
Apart from all the fun nightclubs and sports events, You can find countless places and museums where you can hang out in Madrid. If you want to dig a little deeper into the world of contemporary and fine arts of Madrid, here is a list of the top 10 museums in Madrid:
1. The Prado
2. Museo Reina Sofía
3. The Thyssen
4. The Sorolla Museum
5. Caixa Forum
6. The Romanticism Museum
7. National archeological museum
8. The Madrid Railway Museum
9. The Madrid Wax Museum
10. Museo de Historia de Madrid
1. The Prado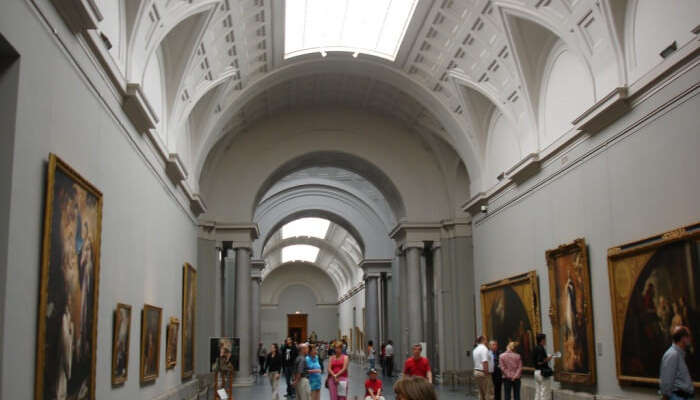 It is pretty evident to the locals that the Prado Museum in Madrid is one of the most famous museums in the world. And it is all for a good reason because you will find a fantastic collection of various styles of artists from different time periods. They also occasionally have temporary exhibitions set up that never fails to disappoint. If you do visit this museum, make sure that you don't miss the Goya paintings and also its room dedicated to Black paintings. You can find amazing artwork by artists like El Greco and Velázquez, just to name a couple.
Must Read: Madrid In December Is The Best Place To Celebrate Your Christmas In Spain This Year!
2. Museo Reina Sofía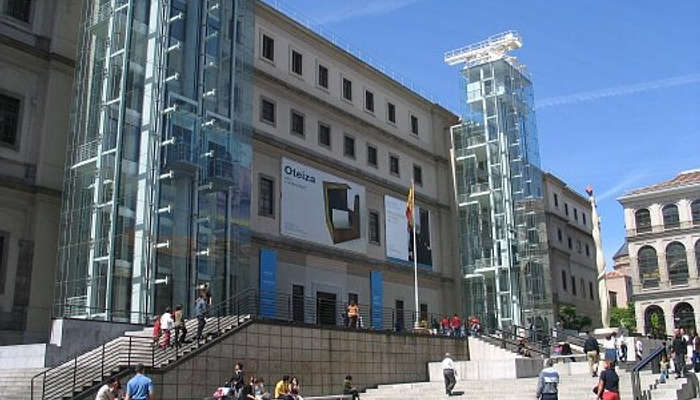 This museum is another famous Madrid museum of art. It can be referred to as the modern counterpart of the Prado museum. The museum itself is divided into two sections- the old wing and the new wing- The old wing used to be a hospital and is now redesigned as a square that surrounds a tranquility center yard. Every floor of this museum has magnificent pieces of art. But one of the must-see ones is Guernica by Picasso.
3. The Thyssen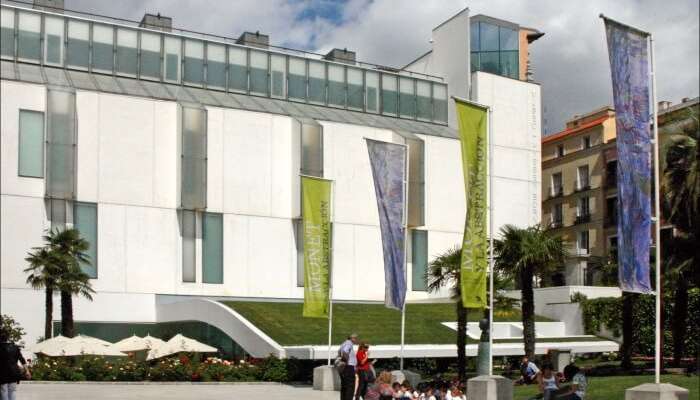 This is another gem of Madrid that just cannot be ignored when it comes to museums. The Prado, Reina Sofia and the Thyssen museum are often referred to as the "golden triangle of art" because of its extraordinary display of art to depict the human thought and soul. It provides incredible artwork more than anyone could have asked for and the art pieces are hung in chronological order according to the names of the artists. It fills in the gaps between the other two museums and it is like a puzzle piece that fits perfectly among the best museums in Madrid.
Suggested Read: Winter In Madrid Is All About Sunny Sky, Crisp Weather, & Whiff Of Tasty Churros
4. The Sorolla Museum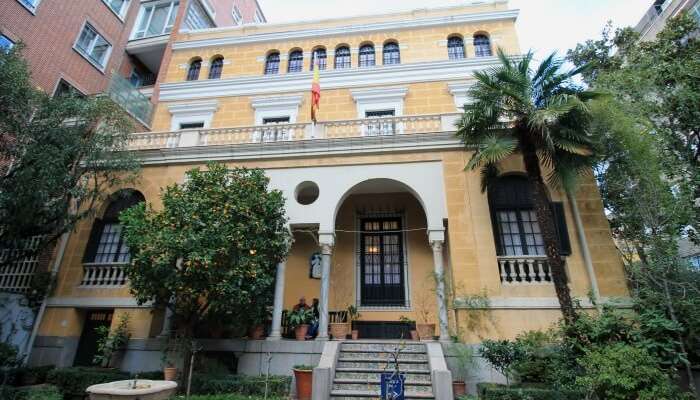 This museum is located near the Iglesia Metro stop houses and hosts a collection of incredible artwork by the impressionist painter- Joaquin Sorolla Bastida. Most of his paintings are hung in their original locations where they were painted and every painting outlines the history of each room than it is placed in. Outside the museum, there is a beautiful yard with fountains and flowers to compliment that art inside. It may be one of the lesser known museums in Madrid but it is surely one of the best.
5. Caixa Forum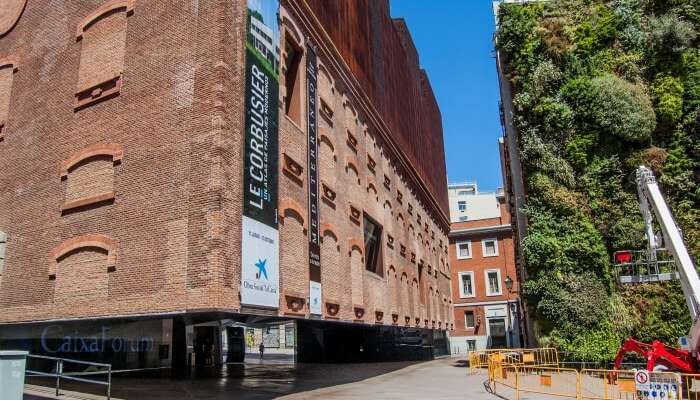 The very popular Caixa forum is located right down the street from the Prado museum. There is an impressive vertical garden right beside it and the museum itself is iconic because of the popularity of this garden. This forum is an art exhibition gallery where you will find modern, funky and a cool collection of art and temporary exhibits as well. Take the time to visit this museum to gain a different perspective on modern art
Suggested Read: Mosques In Madrid: Soak In The Sights Of The Multicultural Spanish Heritage
6. The Romanticism Museum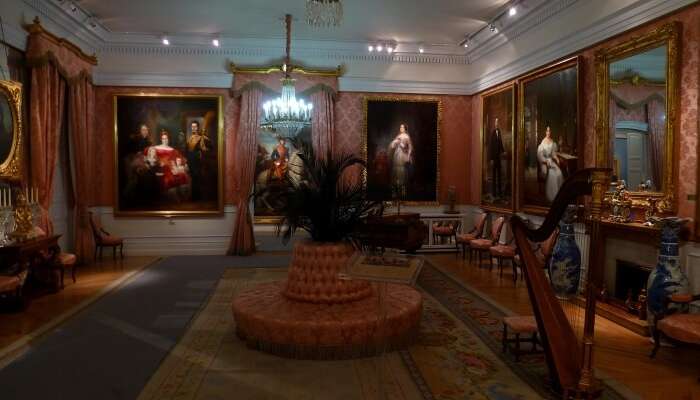 The Museo del Romanticismo is definitely a museum that cannot go without being mentioned in the top 10 list. It displays various types of artwork from the romantic era of Spain and has many interesting aspects to it like decorative arts, models, paintings, photography, stamps, and even drawings. Every room in this museum looks like a beautiful home in itself. This museum also hosts events and concerts around the city and sets up temporary exhibits as well. It also has a courtyard café where you can relax and admire the surroundings without even having to enter the museum
7. National archeological museum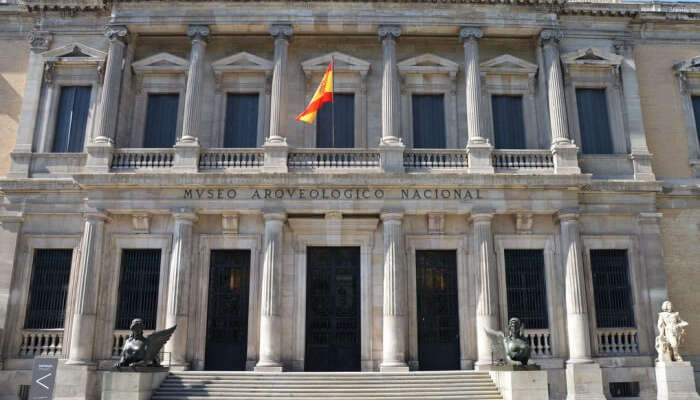 The National Archeological Museum of Spain perfectly preserves the history of the nation all the way from prehistoric to modern times. When this museum was inaugurated in 1867, the then divided organizations of Spain came together just to open this museum. It is very well organized and distributed and tells a great story with some of its best collections in Spain. You can visit this place even for free sometimes during the month, so you can be sure that this would fit in your budget. It is interesting, and educational which makes it worth visiting.
Suggested Read: 9 Beaches Near Madrid That Add Charm To The City's Beauty!
8. The Madrid Railway Museum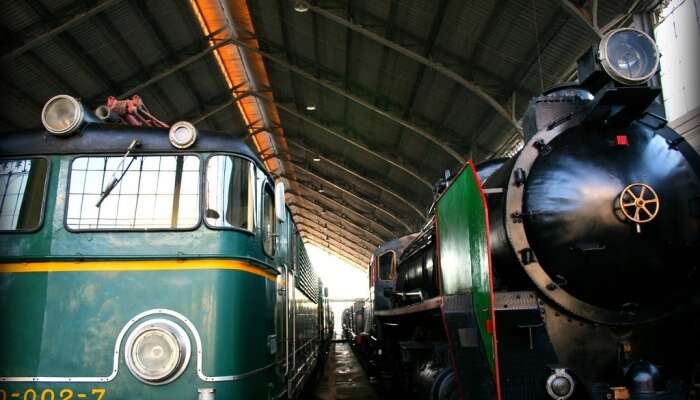 This building was constructed in late 1880 and you will see exactly how the railway system looked during that time because it is that well preserved, The most important part of this museum can be found in the area with all the tracks and the platforms where you will witness an actual locomotive engine that was used during the 1800s. The museum tells the story of how the railway originated in Spain and shows the first steam engines and locomotives.
9. The Madrid Wax Museum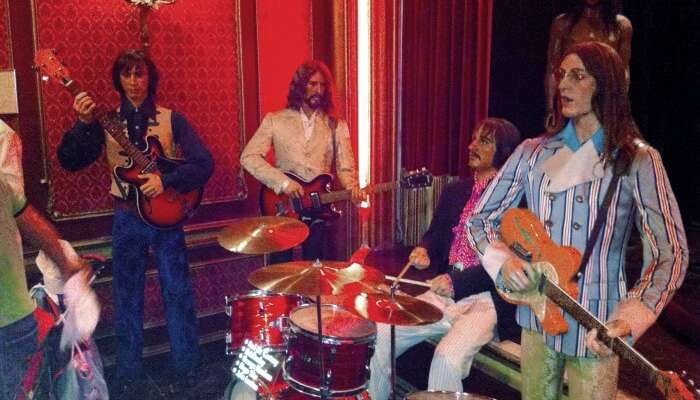 The Madrid wax museum is exclusively known for its controversial wax structured and figures. It is 'controversial' in the sense that it did not properly depict the form of Manolo Escobar, who was a 1930's singer. So, the figure had to be thrown away and now a new one stands in its place. There are many characters of famous celebrities and sports people who dress up in Spain's traditional clothing. It is indeed an amazing place to spend time at.
Suggested Read: 10 Most Beautiful Churches In Madrid That Are On Every Globetrotter's Bucket List
10. Museo de Historia de Madrid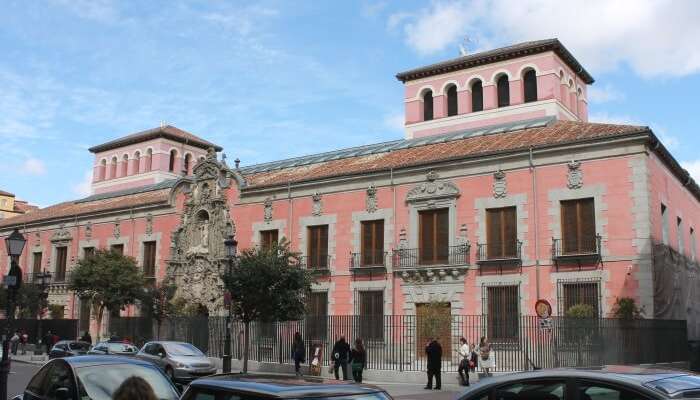 As its title suggests, it is all about wonderfully depicting the history of Madrid. It has a wide range of collection of over 60,000 elements which portray the historical and the modern evolution of the city since the start of the 20th century. You can find photographs, sculptures, paintings, weapons, decorative elements and even money among other objects. When in Madrid, this is one place you must visit without a fail.
Further Read: 10 Restaurants In Madrid To Enjoy A Colourful & Appetising Food Palette
Madrid is the city of diverse cultures and activities. These museums in Madrid are just a small and popular list among the plethora of artistic beauty that you can find in the country. With this list, you can make sure that you have not missed any important places in terms of on a tour of Spain all around this beautiful city.
---
Looking To Book An International Holiday?
Book memorable holidays on TravelTriangle with 650+ verified travel agents for 65+ domestic and international destinations.
---
Comments
comments