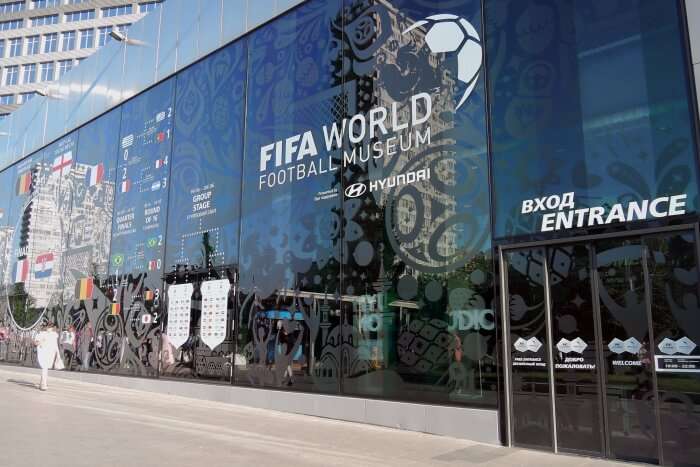 Zurich is located at the northern end of Lake Zurich in Switzerland. It is considered as a global center for finance and banking in the country and has many travelers who visit this city. Zurich is renowned for the green valleys, the cottages and also some famous museums present here. There are more than 50 museums in Zurich spread across the whole city. It becomes very difficult for tourists to decide on what museums to visit, and what to skip.
10 Best Museums in Zurich
There are various types of museums in Zurich, but to be able to visit all, can be a horrendous task. So here we have a list of the best museums in Zurich. Have a look!
1. Swiss National Museum Zurich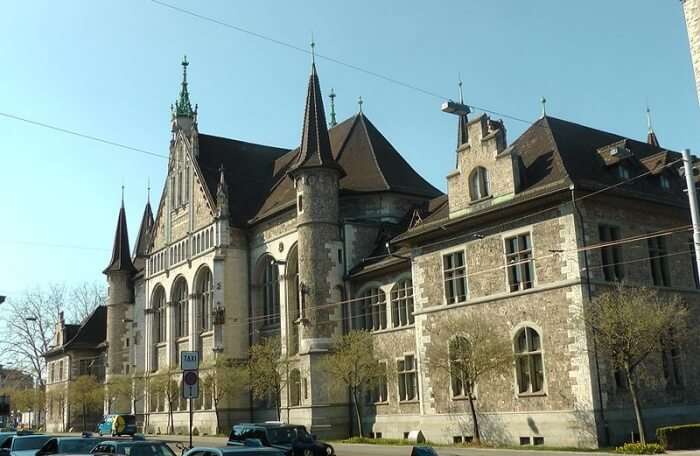 This museum is the best one to understand and know about the history of Switzerland and the people of Switzerland. The Swiss life is put up on the show and this show includes the life of Swiss people from the prehistory to the present time and other than that there are permanent exhibitions of crafts and arts. There are several special showings that show the culture of the country along with its history. This museum is the most visited cultural museum in entire Switzerland and recently it has even received an extension and according to it, the museum could display more pieces.
Location – Swiss National Museum, Museumstrasse 2, Zurich
Must Read: Zurich Travel Tips: 5 Things You Must Ensure For A Great Trip To This Swiss City
2. Money Museum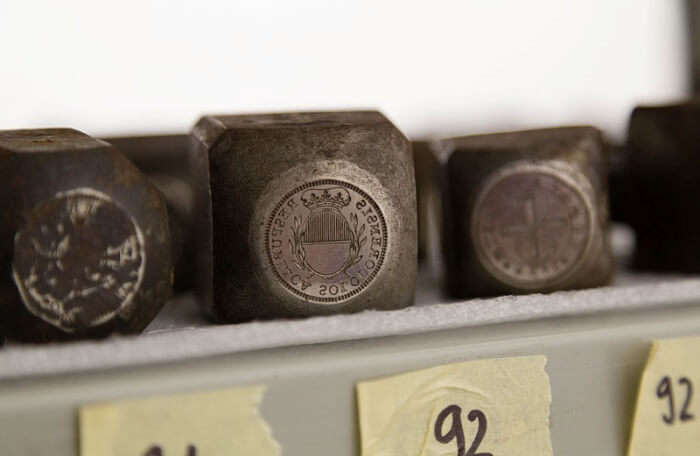 The best place to learn about the history and present of money is from one of the largest centers for banking in the entire world. This museum is featuring the pieces from the private collection of the Swiss numismatist Juerg Conzett. It displays the story of money by linking it back to its roots, then its present and also beyond it. The story of money all the way from the time it had originally started to the modern currency of bitcoin is displayed here.
Location – Money Museum, Hadlaubstrasse 106, Zurich
3. Museum Rietberg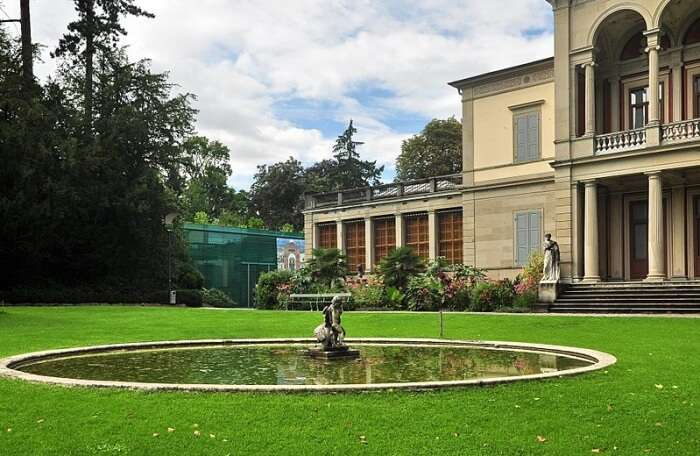 This museum is very popular among the list of Zurich art museums. Museum Rietberg is the only art museum which has been dedicated to non-European art in entire Switzerland. This museum is also one of the largest museums in Zurich. In this museum, the artworks from America, Asia, Africa, and Oceania are displayed. The most stunning pieces of this museum are the Buddhist sculptures which are from China. These sculptures are dated to be far back from the 6th century. This museum has been housed in a villa which has got a makeover recently and now the entrance has been made through a beautiful glass which is known as 'Emerald' extension.
Location – Museum Rietberg, Gablerstrasse 15, Zurich
Suggested Read: 8 Water Sports In Zurich That You Must Add To Your Bucket List
4. Kunsthaus Zurich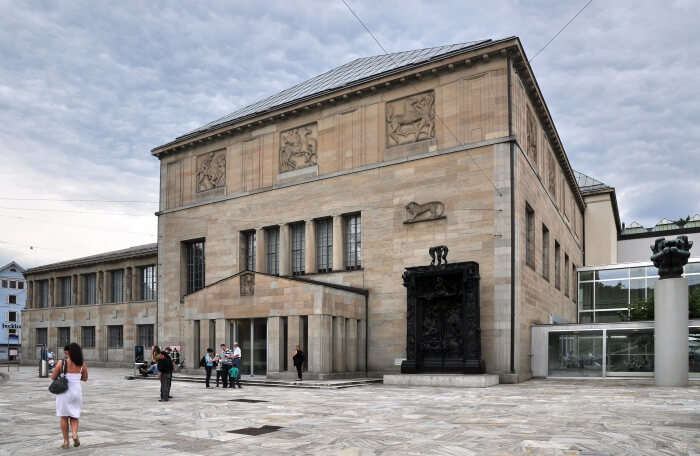 Kunsthaus Zurich is the place where you will be able to find the best Swiss art by internationally renowned artists and there is a collection which is expected to be dated back to the Middle Ages. Artists like Monet, Lipchitz, and Picasso are on the show as well as the Swiss artists like Holder, Giacometti and Rist are also very popular. This museum has such a great level of collection of fine arts that no other museum in Zurich could compete and reach the level of its collection.
Location – Kunsthaus Zurich, Heimplatz 1, Zurich
5. Museum of Design

There is a museum in the campus of Zurich University which is situated in Switzerland. It is a top design museum and it is considered to be one of the best museums of its kind in entire Europe. The collections of this museum could be divided into main four categories namely Design, Applied Art, Graphics and Poster. There are approximately 500,000 objects which come under these categories and the development of these objects in terms of design is shown from the time of 1875 to the modern age of 20th century.
Location – Museum of Design, Toni-Areal, Pfingsweidstrasse 96, Zurich
Suggested Read: 5 Absolutely Enchanting Zurich Castles That You Must Head To
6. Zurich Tram Museum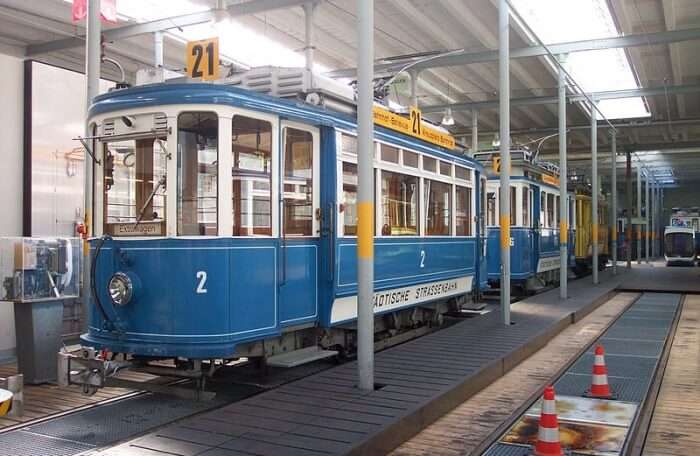 There are various methods of transportation in Zurich but the most popular and the most loved mode of transport in Zurich is by trams. This museum lets a person know about the story of the trams of Zurich. The Tram carts from the year 1897 to the present time are kept on a show here. The journey of getting to the old tram depot which is at Burgwies is like a journey of through the history on its own. The oldest tram of the city which is functional runs through the Museum Line.
Location – Zurich Tram Museum, Forchstrasse 260, Zurich
7. FIFA World Football Museum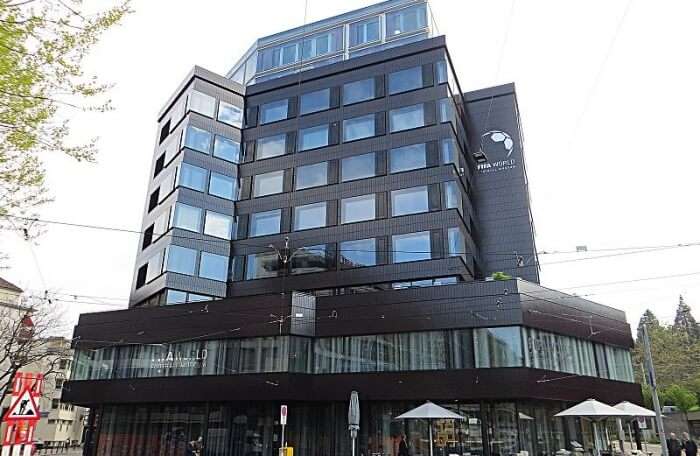 The FIFA World Football Museum had been opened in the year 2016. There are more than 1,000 exhibits which are reminding a person about the 1st World Cup Tournament that had been played in Uruguay in the year 1930. In this museum, all the 211 Member Associations of FIFA has been showcased in one way or another, and also the football minnows of those who have never even reached the finals.
Location – FIFA World Football Museum, Seestrasse 27, Zurich
Suggested Read: 9 Best Homestays In Zurich For A Staycation Packed With Mesmerizing Views
8. Beyer Clock and Watch Museum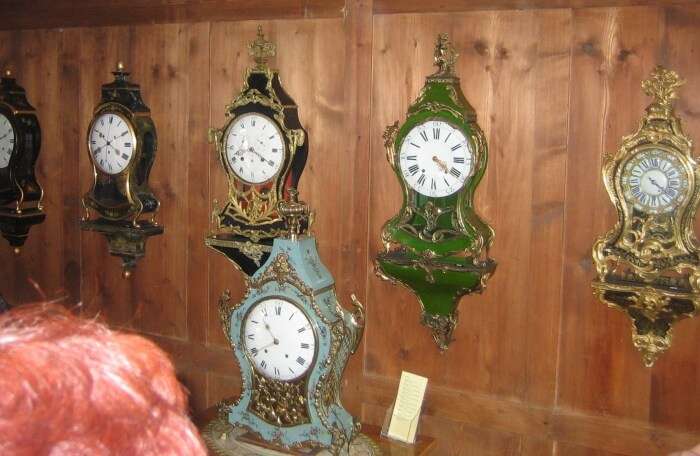 There is a famous street for shopping which is Bahnhofstrasse and near this place, there are the world's best collections which have been dedicated to horology. There are more than 300 exhibits which are able to trace the history of timekeeping back to the time of 1400 BC and it also includes various rare items that are often made to travel the entire world to get featured in the museums of other countries. This museum has a permanent expanding exhibition of oil-lamp clocks, shadow sticks, grandfather clocks and much more than that.
Location – Uhrenmuseum Beyer, Bahnhofstrasse 31, Zurich
9. FocusTerra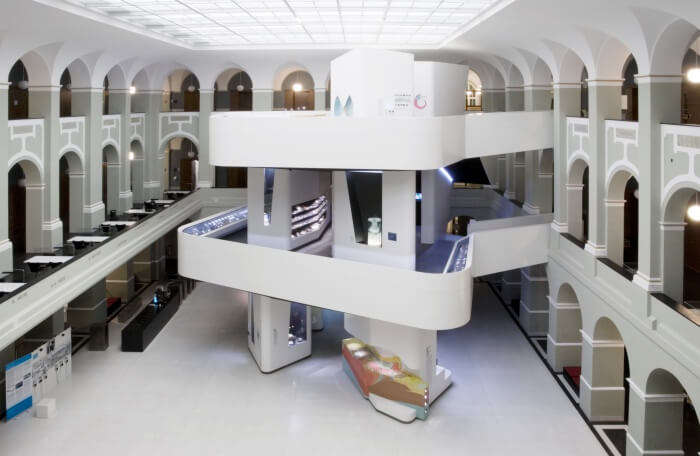 There are many things of which people are unaware when it comes to understanding Earth. At focusTerra, a person could learn about the tremor beneath the feet and also learn about the science behind ticking of a volcano. This museum has been packed with geology exhibitions and there are a lot of minerals and rocks. There is also an Earthquake stimulator that will surely surprise you. focusTerra is considered to be an ideal free museums in Zurich for children as it includes both entertainment and education.
Location – focusTerra, Sonneggstrasse 5, Zurich
Suggested Read: Indian Restaurants In Zurich: The Spicy, Tangy, And Sweet India Of Switzerland
10. Zoological Museum, University Of Zurich

In Zurich, the University of Zoological Museum is the best of its kind in entire Switzerland. It is often rivaling with the Natural History Museum which is located in Geneva. The animals which are the native in Switzerland and also from the different corners of the world are all featured in the halls of the museum. In all, there are more than 1,500 exhibits to think about. In addition to this, there are regular special events in the museum like the "Jelly eyes: Vision and Evolution". It gives a fascinating look about how our own eyes came to be.
Location – Zoological Museum, Universitat Zurich, Karl-Scmid-Strasse 4, Zurich
Further Read: 10 Best Hostels In Zurich To Zip Up A Staycation In A Backpack
The Association of Zurich Museums (VZM) has been providing support to more than 50 institutions that are devoted to a wide range of subjects like science, cultural history, architecture and design, art, medicine, non-European cultures, fauna, and flora in the country. Museums in Zurich, Switzerland have always been very famous and are a great place to visit when on a trip to Switzerland.
---
Looking To Book An International Holiday?
Book memorable holidays on TravelTriangle with 650+ verified travel agents for 65+ domestic and international destinations.
---