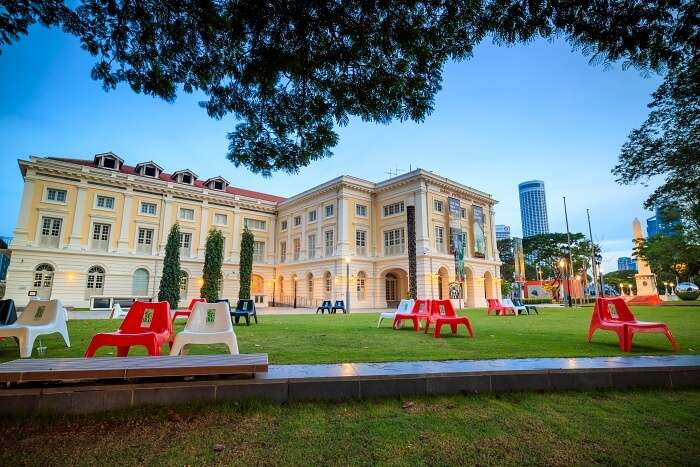 With a history dating back to 1887, the National Museum of Singapore is the oldest museum with a progressive spirit. Under its 19th-century colonial architecture, it uses state-of-the-art technology to present the heritage and development of the nation. The galleries highlight new perspectives in Singapore's history and lead visitors on a journey of immersion in which the creative narrative redefines the museum's traditional experience. Thus it is important to check out these amazing museums near National Museum of Singapore.
A cultural and architectural monument in Singapore, the National Museum offers innovative activities and events throughout the year. These include the popular Night Festival, visual art installations, as well as performances and screenings of films of different styles and genres. You will also find a wide range of facilities and services, including a resource center that brings together a growing collection of approximately 15,000 publications related to cultural studies, design and history of Singapore.
Singapore was known to sailors at least in the third century AD. When a series of maritime states arose from the Malay archipelago in the seventh century, Singapore was probably one of the many trading posts that formed the basis and supply of the Malays.
When the Portuguese explorers took the port of Melaka (Malacca) in 1511, the Malay Sultan's guards fled to the south and founded a new regime in Singapore, the Sultanate of Johore. The Portuguese set a store in fire in 1613 at the mouth of Temasek (Singapore). After that, the island was abandoned as the commercial and plantation activities moved south to Temasek Riau and Sumatra. However, plantation activities returned to Temasek at the beginning of the 19th century. In 1818, Temasek was disbanded by a Malaysian sultanate, the leader of Johor, and his followers separated with several hundred Indian and Chinese planters on the island. Until 1827, the Chinese were the largest ethnic group in Singapore. They came from Malacca, Penang, Riau and other parts of the Malay archipelago. After the opening of the Suez Canal in 1869 and steam as the main means of transport, British influence in the region increased and maritime activities developed in Singapore.
Museums Near National Museum Of Singapore
At the end of the 20th century and in the 20th century, Singapore became an important landing place for hundreds of thousands of workers from China, India and the Dutch East Indies, giving it a major chunk of history.
Lee Kong Chian Natural History Museum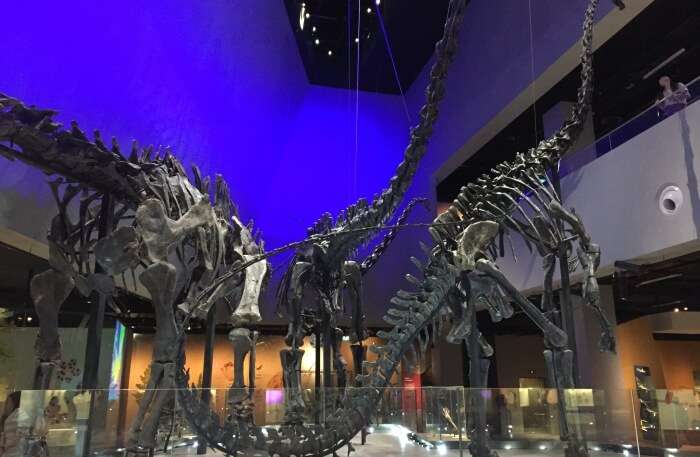 Another name in the list of best places to see in Jurong East, Singapore is Lee Kong Chian Natural History Museum. This museum displays 2000 items and artifacts related to the history of living organisms like plant species, orchids, animal fossils, and human fossils. Lee Kong Chian Natural History Museum is frequented by millions of visitors annually.
Location: 2 Conservatory Dr, Singapore 117377
Opening hours: 10 am – 7 pm
Entrance charges: INR 823/- per person
12 Places To Visit In Jurong East In 2022 Whose Beauty Will Indeed Leave You Stumped!
The Intan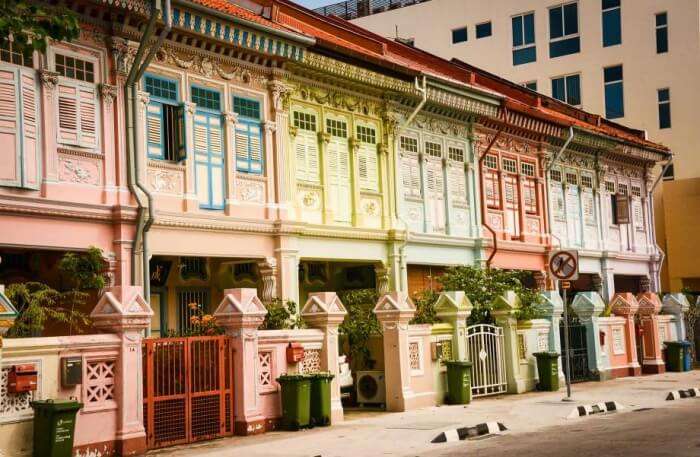 For its Intan Signature Tea Experience, it won the Singapore Tourism Award for best tour experience in 2016. The Intan (meaning 'rose-cut diamond') is also Singapore's smallest museum and offers a glimpse into the local Peranakan culture- a result of Chinese immigrants marrying locals from the Malayan straits.
Owned by Mr. Alvin Yapp, it is nothing like your usual museum, as it was privately owned and used to be his home. It has put up for display a wide array of antiques that offer an exclusively wholesome and unique glimpse into Peranakan culture.
Address: 69 Joo Chiat Terrace, Singapore 427231
Contact: +65 6440 1148
12 Places To Visit In Geylang In 2022 That Will Steal Your Heart
Artspace Museum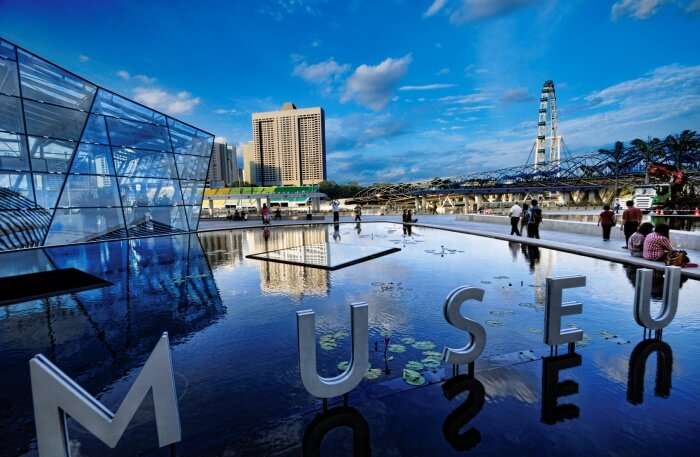 ArtSpace Museum, which is located at the Prestige Istana Park, redefines art and lifestyles. Being a leading art club for all, anyone from anywhere can learn, enjoy and appreciate art here. It can be reached easily as it is just a 5-minutes walk away from the Dhoby Ghaut MRT. It offers flexible timing and personalized painting and drawing workshops for the art lovers to explore, learn from and enjoy.
A Helix Bridge Guide For History Lovers And Aesthetic Experience Seekers
Asian Civilizations Museum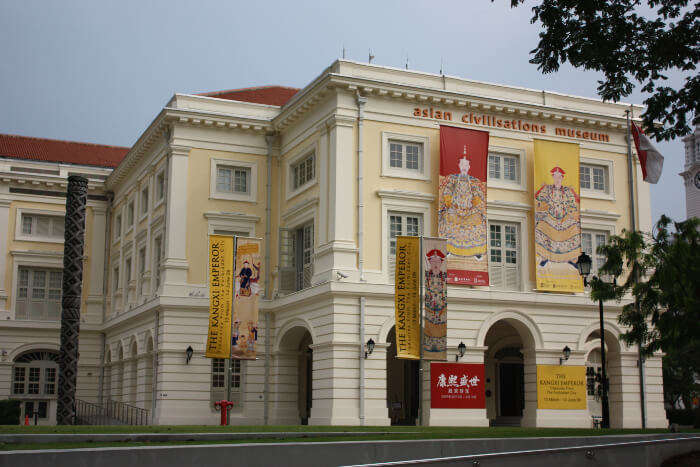 Experience and see all about the Asian heritage at large and especially everything which Singaporean heritage has to offer. The museum offers a stunning blend of unique customs of various countries like India, China, and other South East Asian places. The architecture of this place is in a neoclassical style which was seen during the colonial period in Singapore. The museum aims to show the various art forms in existence along with the language and other creative ideas which are a stable of various religions. Guided tours are available for an hour each. If you get hungry or feel tired over traversing this huge place there is an in-house eatery which serves perfect Singaporean cuisine and you can enjoy your breakfast and lunch in here.
Location: The Historic Empress Place Building.
Hours Open: 10:00 to 19:00 from Saturday to Thursday; Fridays- 10 am to 9 pm
Admission: Depends upon the tour taken.
54 Remarkable Places To Visit In Singapore In 2022 Where A Wandering Heart Finds Peace
Peranakan Museum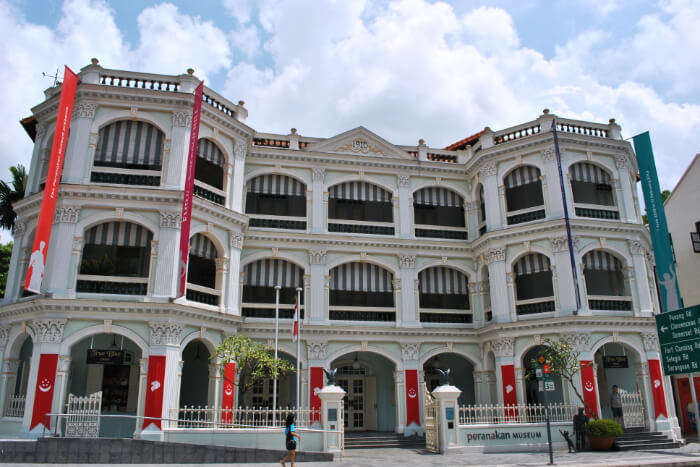 Peranakan Culture is actually one of the major South Asian hybrid communities. It consists of three cultures; namely Malay, Chinese and Indian. This museum houses some of the largest collection of this bygone hybrid of heritage and culture. Built in the year 1913 by some Chinese traders, this venue contains three stories which each house very distinctive artifacts which are related to Peranakans. Here you will get to experience museum tours which will take through the traditional Peranakan's huge 12-day wedding complete with furniture, textiles and ancient jewelry. The tour is available in Japanese, Mandarin, English, and French languages. You can also book a private tour for your group of it contains 20 people or more.
Location: Armenian street.
Hours Open: 10 to 19:00 and 10 to 9 pm on Fridays.
Singapore experienced an economic boom in the 1970s to 1990s and was named one of the "four tigers" of economic prosperity in Asia along with Hong Kong, South Korea, and Taiwan. Labor-intensive industries have moved to other ASEAN countries and have been replaced by high-tech industries and services. A Singaporean identity is now different from that of the Malays and Chinese as the country became increasingly integrated into the global economy. You can learn all of this in these museums near National Museum of Singapore. Today, a vacation in Singapore is on the wishlist of many tourists and definitely demands a visit.
---
Looking To Book An International Holiday?
Book memorable holidays on TravelTriangle with 650+ verified travel agents for 65+ domestic and international destinations.
---
Comments
comments