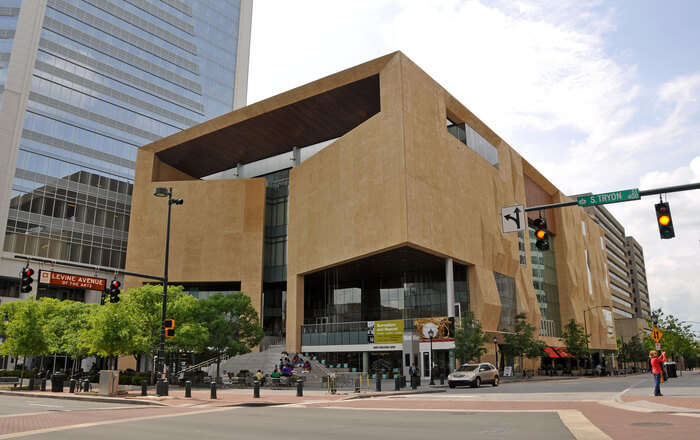 The Southeast Asian country Singapore is one of the most popular places for tourists. It is now a gold standard of for modernization, a reflection of a time when old and new meet. The main reason for the development in Singapore lies behind the use of resources and branding of Singapore as a tourist destination. Places like gardens by the bay, Marina Bay Sands and Singapore Zoo have now become famous around the world. There are a number of museums near Singapore Zoo that have become tourist attractions in Singapore. It's a good idea to plan what you want to experience during your visit to the Singapore Zoo. If you want to see animals or feed them, plan your route accordingly. The pet show at the Singapore Zoo takes place twice a day, once in the morning and once in the afternoon. This means that you would have to stay in the Singapore Zoo all day to catch the morning and afternoon shows. But you can fill your day with other different experiences. The Singapore Zoo usually offers special programs for children during school holidays as well. So, if you are taking a child along, these programs are a great opportunity for kids to learn more about the conservation of animals through fun activities. Most programs and activities take place on the weekend. The island-state of Singapore has several islands: 62 islands along with the main island. It is home to many people, monuments, museums, and historical monuments. With several winding roads around the hills and overlooking the ancient towns. Singapore is considered one of the best travel destinations in the world by its many tourists. This island city-state, admired by the people of the world, is rich in history, culture, and economy.
Museums Near Singapore Zoo
The country experienced many developments during the year that followed its independence from the rules of the British and Japanese empires. All industries are developed in this country and they are contributing significantly to the country's economy, including the tourism industry.
1. Lee Kong Chian Natural History Museum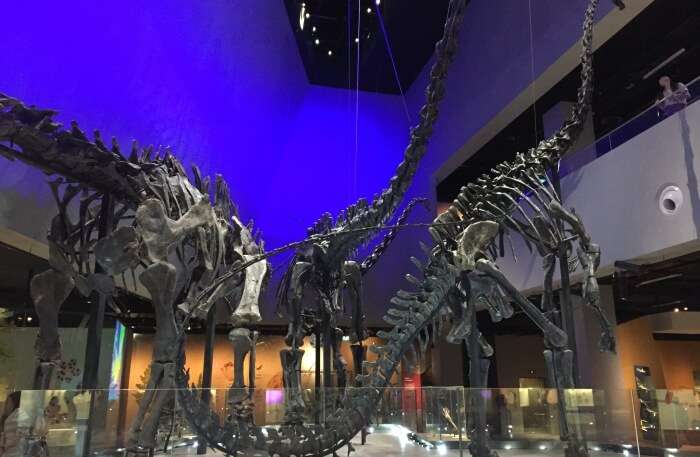 Another name in the list of best places to see in Jurong East, Singapore is Lee Kong Chian Natural History Museum. This museum displays 2000 items and artifacts related to the history of living organisms like plant species, orchids, animal fossils, and human fossils. Lee Kong Chian Natural History Museum is frequented by millions of visitors annually.
Location: 2 Conservatory Dr, Singapore 117377
Opening hours: 10 am – 7 pm
Entrance charges: INR 823/- per person
12 Places To Visit In Jurong East In 2022 Whose Beauty Will Indeed Leave You Stumped!
2. The Live Turtle & Tortoise Museum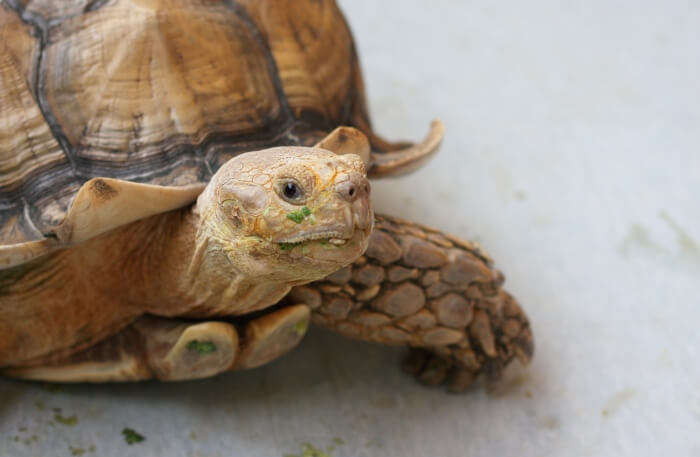 One important aspect of the Chinese Garden is the Live Turtle & Tortoise Museum. A museum of its kind, this place has numerous breeds of turtles and tortoises collected from various parts of the world. From snake-headed turtles and Matamata to Golden Terrapin and the six-legged tortoise, the place has an array of collections. Many people consider turtles as lucky charms and visit this wonderland to seek their fortune and blessings. The Sulcata Tortoise is believed to impart luck, while Thailand's Golden Temple Turtle iconizes wealth and fortune.
Location: 1 Chinese Garden Rd, Singapore 619795
Opening hours: 10 am – 6 pm
Entrance charges: INR 257/- per person
Things To Do In Jurong East: 11 Ways To Make Your Trip Memorable
3. Kranji War Memorial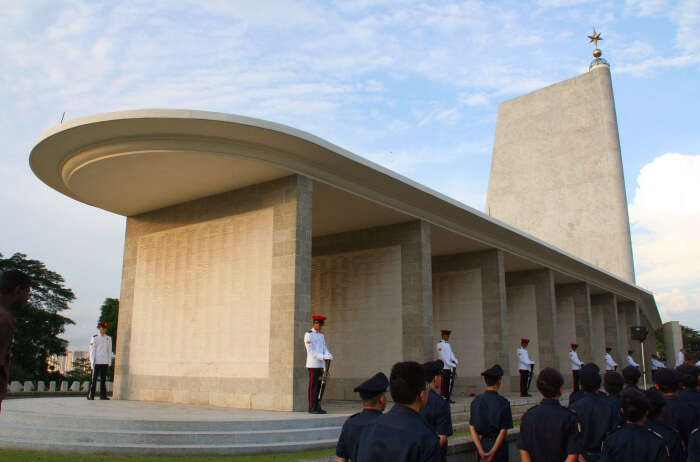 One of the notable and free places to visit in & around Yishun in Singapore is the worth visiting Kranji War Memorial that makes your tour momentous. This memorial honors men and women from the Commonwealth who had died during the World War II, while doing their duties. It is a peaceful and scenic place, where you can go and sit for hours without any interruptions. You can plan your trip with family and friends to see the 4,400 white gravestones lined up in rows here.
10 Places To Visit In Yishun Which Urge You To Keep Their Memories Intact
4. Mint Museum Of Toys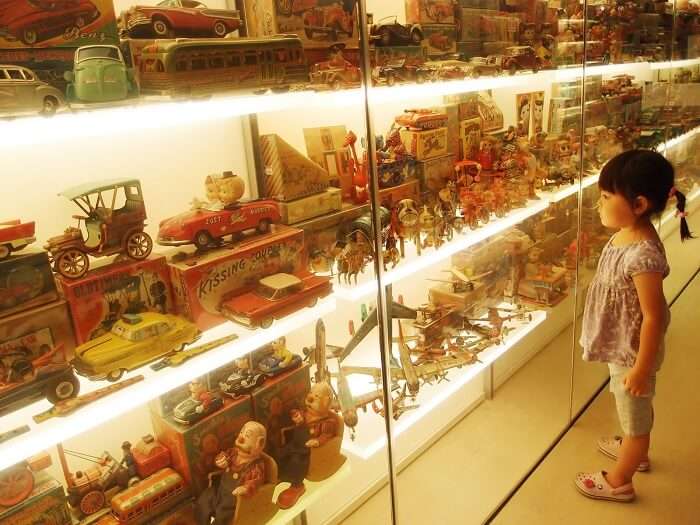 Image Source
The feeling of nostalgia is dominant inside the historical buildings in Singapore. Rows of toys, collectibles and comics will take you down the memory lane. Besides, the information about the era to which they belong is quite interesting.
The Mint Museum of Toys boasts of more than 50,000 vintage toys, of which some are as old as 120 years. Definitely, the museum is a top contender among the quirky historical places in Singapore.
Opening hours: 9:30 am to 6:30 pm
Entry fee: $ 15 for adults and $ 7.5 for children
Website
Blast From The Past: 11 Spectacular Historical Places In Singapore
5. Buddha Tooth Relic Temple & Museum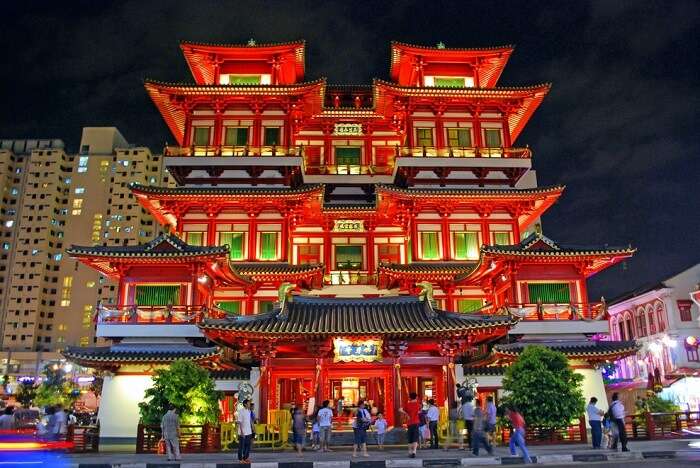 Image Source
This temple and museum was built only ten years back but speaks of a history centuries old. Located in Chinatown, the temple has its architecture inspired by the Chinese Tang dynasty. This place houses the tooth of Buddha, which is considered a holy relic in Buddhism, placingit on every must-visit Buddhist temple list in Singapore.
Apart from that, it is also home to many beautiful artworks related to the life of Lord Buddha as well as a garden and a bookstore.
Location: 288 South Bridge Road, Singapore
Timings: 9 AM – 6 PM
11 Stunning Temples In Singapore You Must Visit On Your Holiday
The Singapore Zoo initially opened in 1973. Originally, Singapore's zoological garden was established with a collection of approximately 300 animals of 70 distinct species. Today, this collection includes 2,800 animals of more than 300 species. The Singapore Zoo focused on the animals of the South East Asian region, mainly the orangutan. It also keeps animals from all over the world, including Africa, America, Australia and the rest of Asia. After a great day at the zoo, you can visit these museums near Singapore Zoo. Thus, it would be great if you can include these places when you are out vacationing in Singapore.