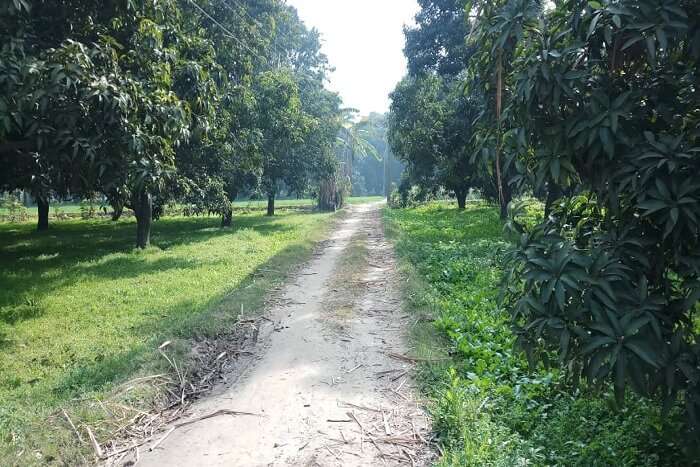 Uttar Pradesh's rich heritage and culture is vastly known and places such as Agra, Lucknow and Varanasi have been adding more to it in the previous years. What has really changed now is a historical place like Saharanpur displaying a tremendous potential for eco-tourism in the recent years. As per the reports, Nain Kheri village has been developed by the locals with some help from an NGO working towards a common aim of making it a eco-friendly humble abode.
The village is said to have a recently developed eco-stay for travelers looking for a one-of-a-kind experience in a rural setting. Having a goal of educating visitors about strawberry and mango farming along with the know-how of a village governance and culture, one gets to live amidst the refreshing environment of Nain Kheri. This step towards a better tomorrow gives us all hopes for a new India in the near future.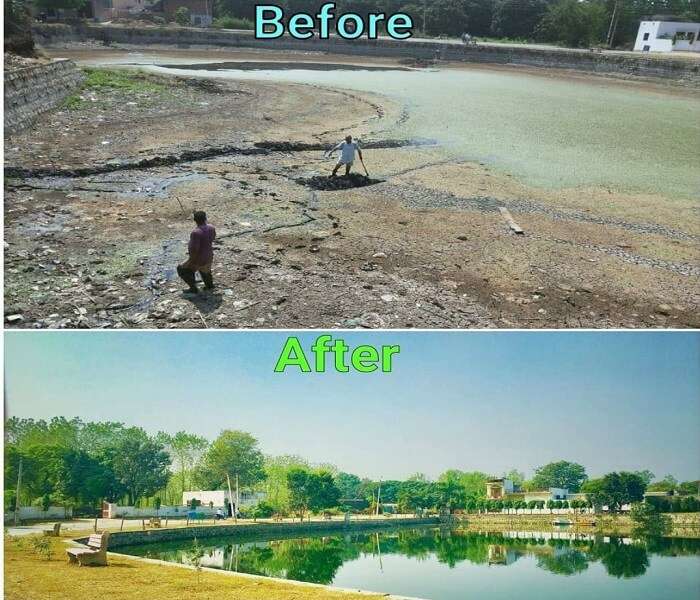 What's more is that people can also volunteer to participate in the programme and help in improving the nearby regions.You can also opt to stay in the tree houses that are being introduced very soon at this site. With a mere 3.5 hours distance from Delhi, this place is the new weekend getaway for Delhiites looking to spend some time in peaceful and relaxed atmosphere of rural life at its best.
Not very long ago in 2017, the renowned Kumbh Mela, which is a reflection of India's legacy of remarkable traditions, was crowned as a World Heritage Site. With the upcoming growth that the country is witnessing, it wouldn't be long before such news becomes a regular one. Meanwhile, check out this list of things to do in Nain Kheri village and know more about this sweet weekend getaway!
Things To Do In Nain Kheri Village
If you wish to get away from hustling and bustling city life and get closer to the roots to where we belong, this village has just the right kind of activities planned out for you.
1. Farming Techniques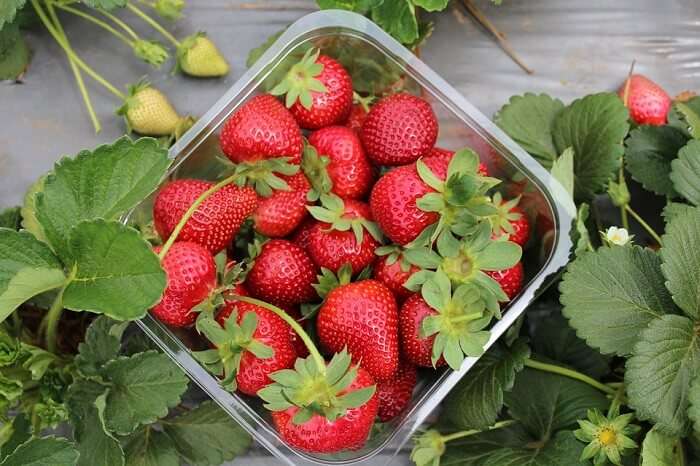 Image Source
Not many people are aware of the techniques and labour that goes into the farming processes of Mangoes and strawberries. Visiting a place with such calming ambience, this learning experience becomes fun as the locals take you on a tour through the gardens and farm areas of these fruits and inform you about the procedure simultaneously.
Must Read: Top 15 Ayurvedic Resorts In India Where You Can Go For A Harmonious Vacation In 2022
2. Boating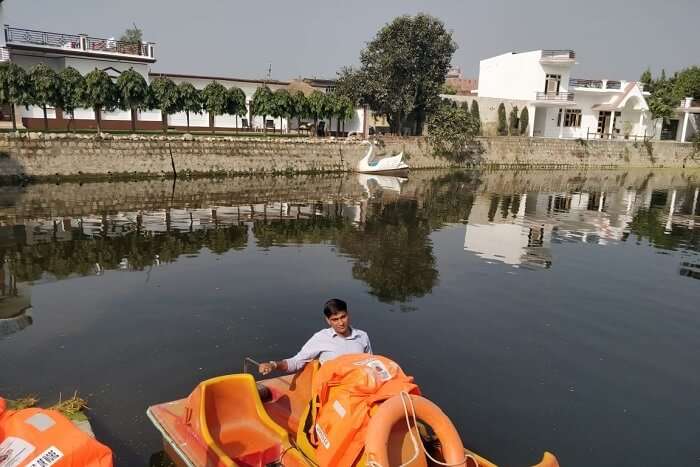 Since the revival of the Nain Kheri Lake carried out by an NGO, the place has turned into a gorgeous rural site where you can try boating and relax with the lush green landscapes all around.
3. Nature Walks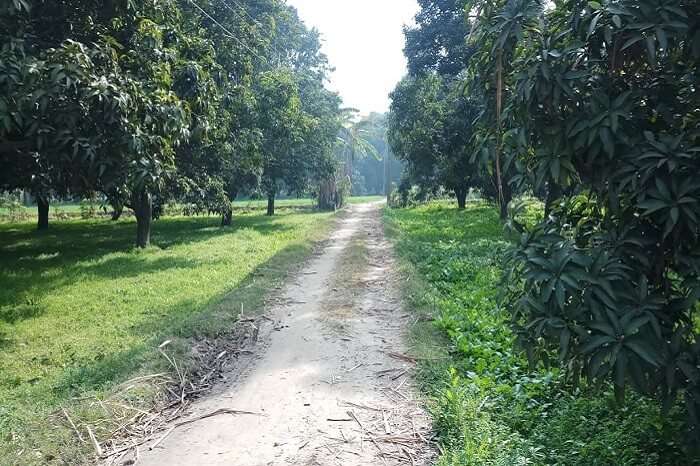 Going for a walk surrounded with a pleasant aroma of wet soil and tall trees swaying to the light wind is always a good idea. If you're in the mood to experience just the same, head straight to the village for a fun picnic with your folks!
Suggested Read: 16 Most Beautiful Villages In India That You Must Visit In 2022
4. Locals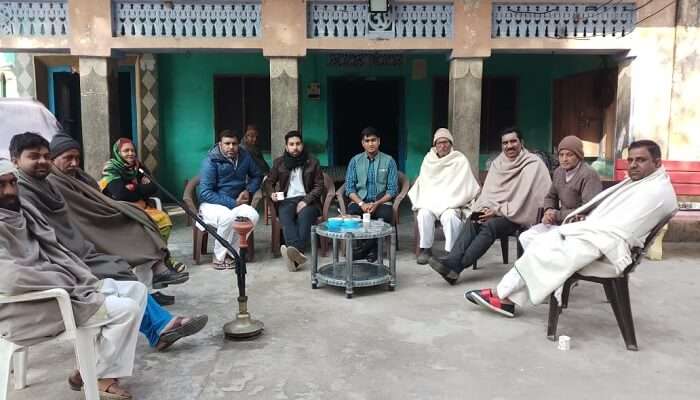 Knowing more about any place will help you have an authentic experience and help you create good memories. So, what can be more original than to interact with the friendly locals residing in the village and learn about their lifestyle and village? It is always good to make more friends on your trip!
5. Cooking Lessons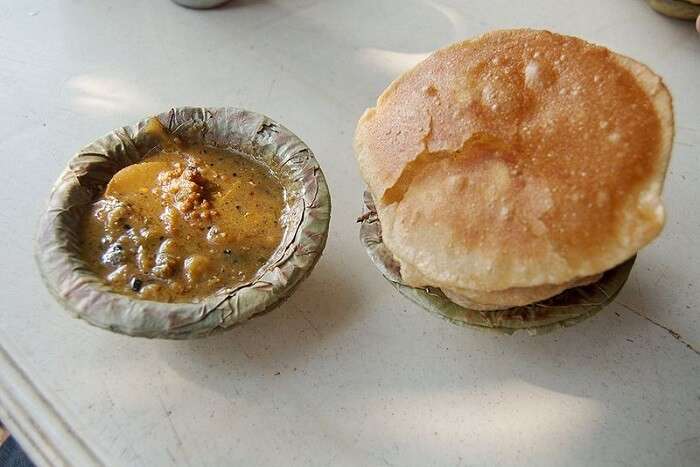 Image Source
The local cuisines of Uttar Pradesh are known throughout the country for their unique flavours. Almost all the residents of India have had a chance to try samosas, sooji Halwa and parathas at some point of time or the other. Staying in this village will also give you a chance to learn how to cook some of the dishes belonging to this region specifically.
Suggested Read: 30 Best Places To Visit In August In India To Welcome Monsoons In 2022
Where To Stay In Nain Kheri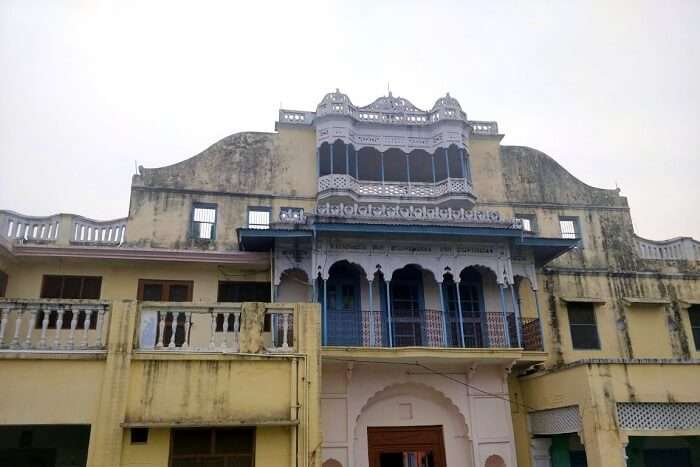 A renovated grand structure stands tall and proud to offer a comfortable stay to all the visitors in the Nain Kheri village. With all the rooms having basic amenities and clean environment around, staying in the village is surely made easier with the recent developments. So, while you're planning for your next one day trip, you might want to book this place beforehand.
Further Read: 25 Best Shiva Temples In India For Soaking In The Blessed Vibes In 2022!
A vacation in India to capture the scenic views is surely a good idea for your soothing escapade. So, how about giving it a try? Make sure you pack some extra clothes in case this gorgeous place changes your mind and you decide to extend your vacay!