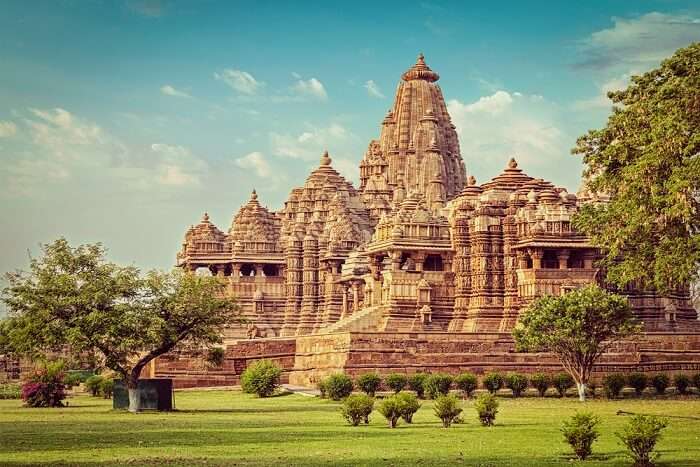 From the northern valleys of Kashmir to the southern coasts of Tamil Nadu, India is one place where you'll find several temples throughout the towns, and cities so much so that there's one temple at every turn you take. Having said that travelers from all across the globe come to visit the various ashrams and Shiva temples in India just to experience spirituality at its best and why shouldn't they, the blessed country is known for it for a reason.
So, explore the many places abode and don't miss out on the calm that these temples are known to bring to your everyday routines.
Top 15 Shiva Temples In India In 2020
While you wait to plan an all-inclusive spiritual holiday, take a look at this list of famous Shiva temples in India to add more peace in your vacation!
Lingaraj Temple
Daksheswara Mahadev Temple
Annamalaiyar Temple
Vadakkunnathan Temple
Bhavnath Mahadev Temple
Kandariya Mahadeva Temple
Tungnath Temple
Bhojpur Shiva Temple
Amarnath Temple
Kailashnath Temple
Kedarnath
Somnath
Mallikarjuna Swamy
Omkareshwar
Trimbakeshwar
1. Lingaraj Temple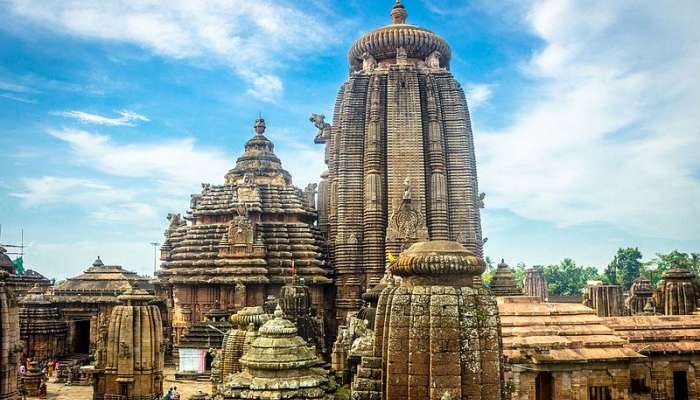 An absolute marvel of Kalinga style of architecture, the glorious temple of Lingaraj is said to have been built in dedication of Lord Harihara, who is known to be an incarnation of Lord Shiva. Even though this temple was initially established by the rulers of Somavamsi dynasty, it was later renovated and slightly modified by the Ganga dynasty rulers. Crowned as one of the oldest temples in Bhubaneswar in Odisha, this temple holds great importance to the locals as well as tourists from all over the country.
Must Read: 18 Best Places To Visit In October In India On An Exhilarating Trip In 2019
---
Looking To Book A Holiday Package?
Book memorable holidays on TravelTriangle with 650+ verified travel agents for 65+ domestic and international destinations.
---
2. Daksheswara Mahadev Temple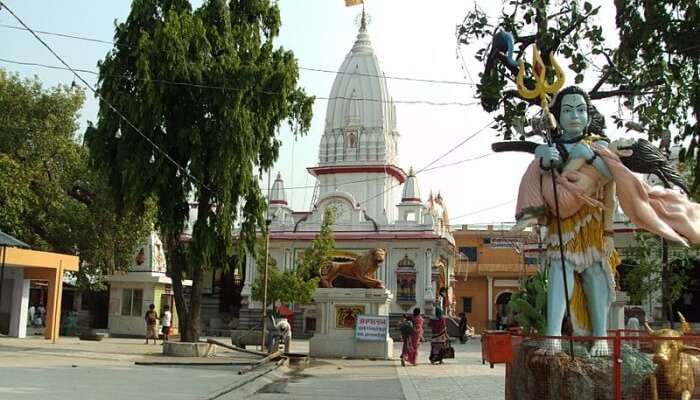 Established by the Queen of Dankaur in the year 1810, Daksheswara Mahadev Temple is situated at a distance of about 4 Kms from Hairdwar. This temple is known to have been named after the father of Devi Sati an incarnation of Goddess Durga and has also been renovated in the year 1962. The occasion of Mahashivratri observes a great celebration at this charming temple.
3. Annamalaiyar Temple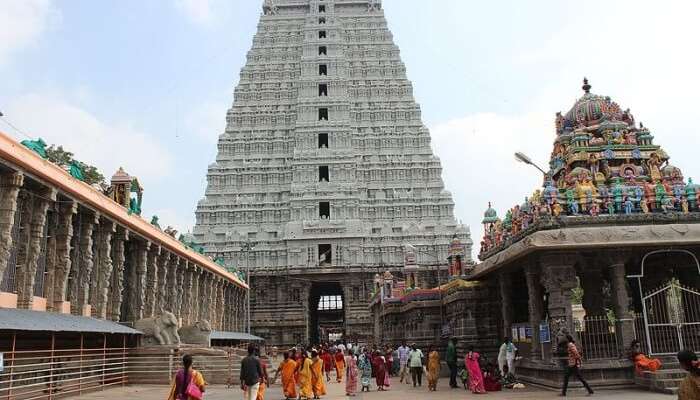 One of the giant temple structures known for its grand size is Annamalaiyar Temple in Thiruvannamalai and comes right on top of the list of famous shiva temples in Tamil Nadu. The fine work of architecture cannot go unnoticed with the four main doors to the temple called as Gopurams. It is also an inspiration for multiple scriptures of Tamil region and more importantly observes five rituals in a single day. The best time to visit this temple is during the time of Karthigai Deepam festival.
Suggested Read: Top 10 Indian Restaurants In Bhutan You Need To Visit In 2018!
4. Vadakkunnathan Temple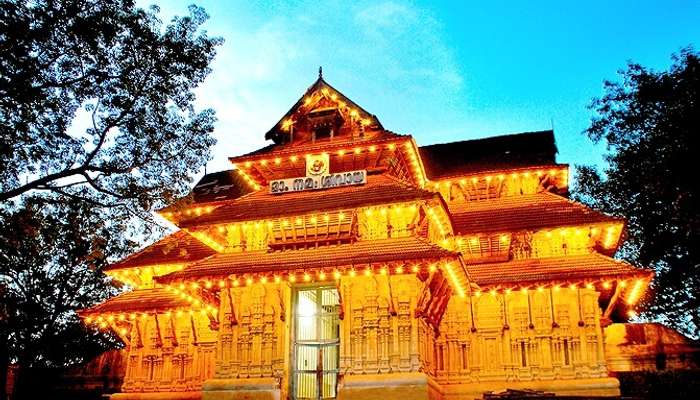 Amongst the most popular temples of South India, Vadakkunnathan temple is said to be the first temple to be built by Parshurama. As a sign of offering, large amounts of Ghee is brought by the devotees visiting the temple. Due to this, today instead of the Lingam, people can see a large mound of Ghee in the temple. This ghee is then also given back to the devotees as Prashadam to carry back home for consumption.
---
Planning your holiday but confused about where to go? These travel stories help you find your best trip ever!
Real travel stories. Real stays. Handy tips to help you make the right choice.
---
5. Bhavnath Mahadev Temple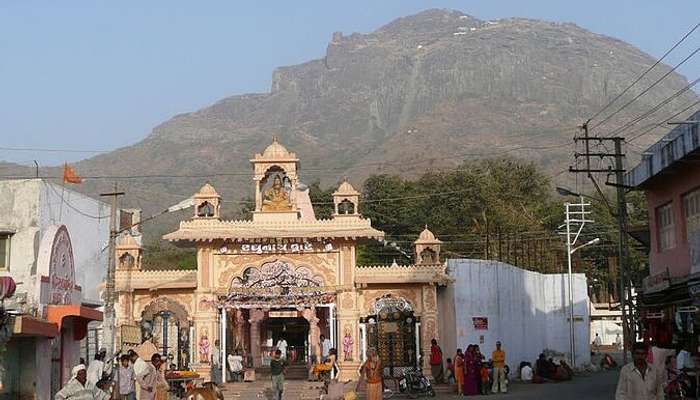 Located in Junagadh district of Gujarat, near the base of Girnar hills, this temple is one of the main spots for people belonging to Hinduism as well as Jainism. One of the main attractions of this temple is the Bhavnath Fair, which you ought to visit during the months of January and February. To get the best of blessed vibes at this place, stay at the festival and soak in more bliss amid the presence of the famous Naga Sadhus.
Suggested Read: 15 Honeymoon Places In India In August 2019 For Monsoon Romance
6. Kandariya Mahadeva Temple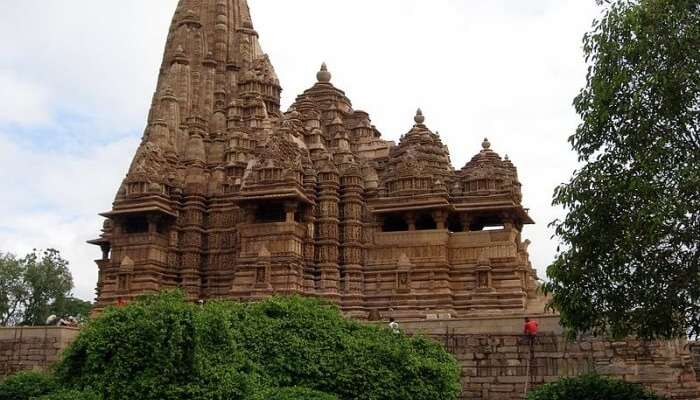 An exquisite detailing in the walls is one of the factors that makes the Kandariya Mahadeva Temple unique as compared to the other Shiva temples in India. Besides the fact that there are 900 carved sculptures outside and inside of the temple, these include depictions of a dancing Chamunda which makes it more popular. For experiencing divinity or simply witnessing the remarkable work of architecture, this place is perfect!
7. Tungnath Temple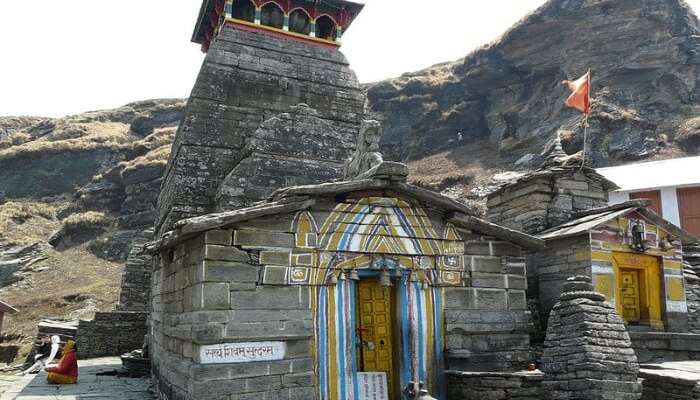 If you haven't been to the highest known Shiva temple in the world, we say this is the time to visit Tungnath Temple in Uttarakhand. The famous Chandrashila trek that offers mesmerizing views of the snow capped peaks in the surroundings also has a delight in the end. That's right! This temple is right at the point when this trek finishes and it surely comes with a few too many cold breezes splashing in your face along with the breathtaking view to treat your wanderlust.
Suggested Read: Fly Like A Bird: 11 Gorgeous Places In India For An Exhilarating Paragliding Experience
8. Bhojpur Shiva Temple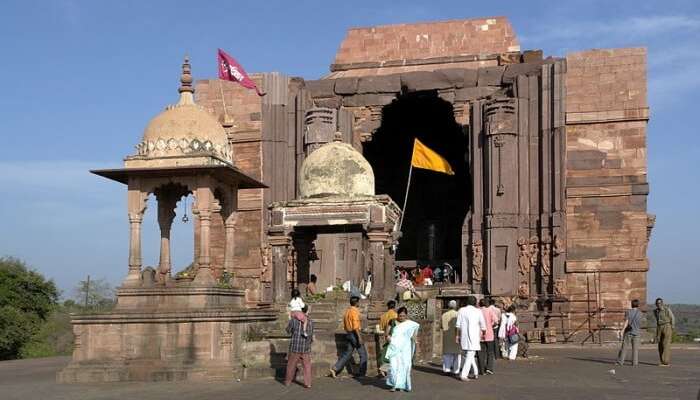 Amongst the list of ancient temples of Lord Shiva in India, comes the name of Bhojpur Shiva temple, which is located in Madhya Pradesh. The stunning work of architecture is very much evident in the Shiva Lingam that is instilled in the temple and is made out of a single carved rock. Even though the construction of this holy structure hasn't been completed, but that doesn't stop it from being crowned as the tallest Shiva lingas in the country.
9. Amarnath Temple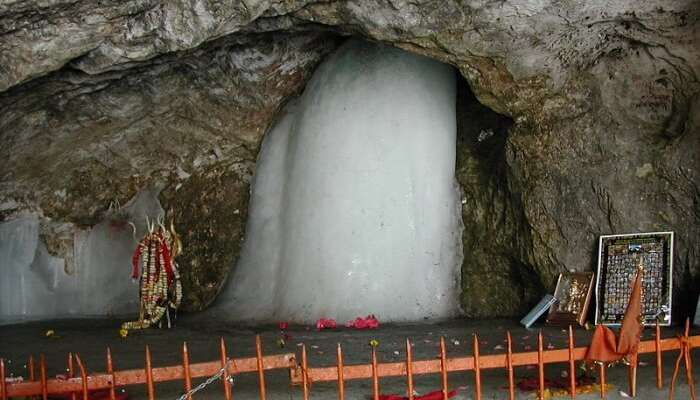 Taking the level of pilgrimage tours in India to a whole new level is the blessed temple of Amarnath in Kashmir. Located at a height of 3888m in a giant cave, tourists from all over the country and even beyond, visit this temple to witness the wonderful creation of Shiva Lingam that forms only once in a year. One surely needs a lot of strength to walk all the way to the temple and cross the uneven terrain of Kashmir.
Suggested Read: 12 Most Beautiful Villages in India That You Must Visit Before You Die
10. Kailashnath Temple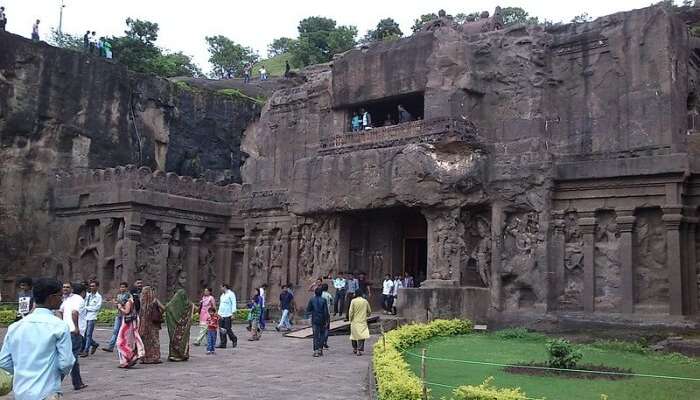 A beautiful combination of 34 temples forming together the famous Kailashnath temple in Aurangabad, Maharashtra is nothing less than a sight to behold and for this reason, attracts several tourists every year. One of the major Lord Shiva temples in India, this temple was built back in the time of Rashtrakutas during the 8th century and has also said to have set major benchmarks and inspirations for the temples constructed later in the same century.
11. Kedarnath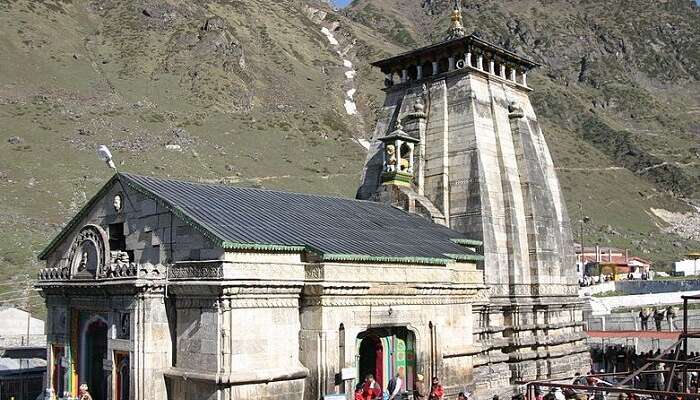 Perched on the Garhwal Himalayan Range at a height of 3583 m, Kedarnath Temple is one of the most popular Shiva temples in India. It is situated near the Mandakini River and is counted among the four destinations of char dham yatra of Uttarakhand. It is difficult to climb to this place as it is located at a high elevation point. Moreover, the path towards this temple remains closed in winters and is open from April to November only.
Suggested Read: 8 Best Waterfalls In Uttarakhand To Witness Nature's Spectacular Creations
12. Somnath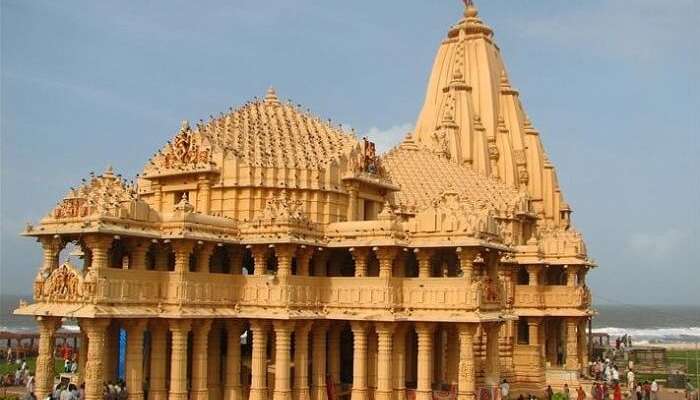 Somnath Temple is situated in Prabhas Patan on the western coast of Gujarat. It is believed that this temple is first among the 12 Jyotirlings temples that are dedicated to Lord Shiva and thus it one of the ancient Shiva temples in India. The architecture of this temple is built in Chalukya style and the mesmerizing part of this temple is the Arrow Pillar, also known as Baan Stambh.
13. Mallikarjuna Swamy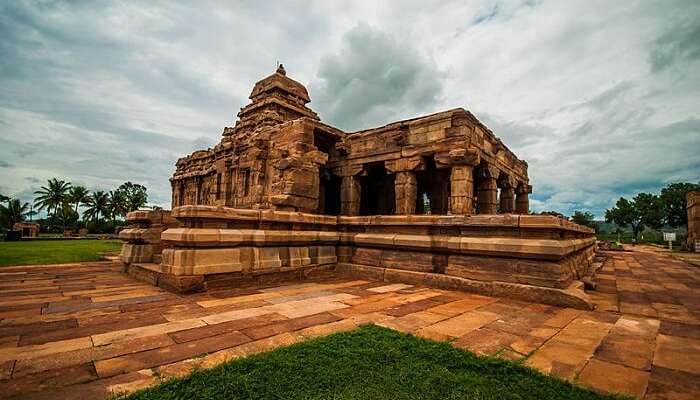 If you are looking for most-visited Shiva temples of India, then Mallikarjuna Swamy Temple is yet another Jyotirlinga which is located in Andhra Pradesh. It is believed that this temple was built 6 centuries back by King Harihara Raya of Bijayanagara. It has gained a prestigious position among Hindus since then. Lord Shiva is praised in the form of Mallikarjun and Goddess Parvati as Bhadrakali.
Suggested Read: 12 Jyotirlingas In India To Visit In 2019: See The Spiritual Side Of The Country
14. Omkareshwar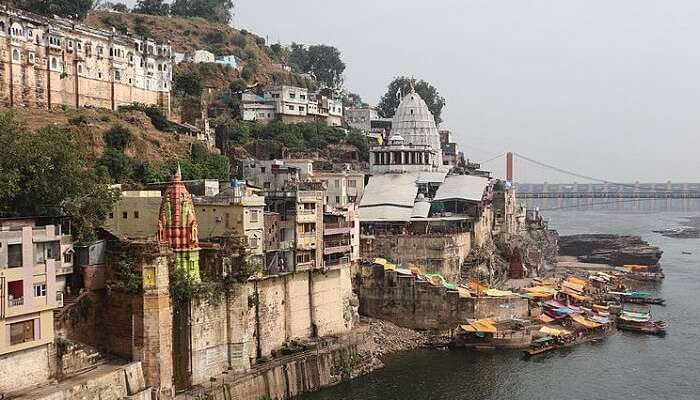 Located in the Narmada River, Omkareshwar Temple is one of the most famous Shiva temples in India. It is spread on the Mandhata Island that is shaped in the symbol of Om. The idol worshipped here is three-headed and is praised thrice a day. If you want to witness the true beauty of this place, then the best time to visit is on Monday.
15. Trimbakeshwar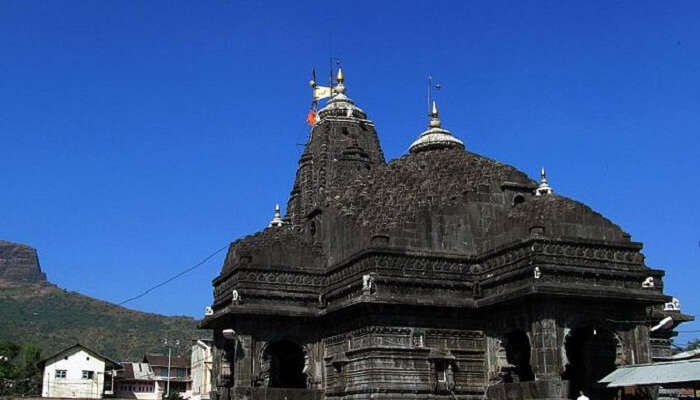 Another Jyotirlinga, Trimbakeshwar, can be found just 28 km away from Nashik at the source of Godavari River. It is believed that this temple was constructed by the revered Peshwa Balaji Baji Rao. This temple is styled in Hemadpanthi with black stones. The idol here also has three faced depicting Lord Vishnu, Lord Brahma, and Lord Rudra that are adorned with three crowns.
Further Read: 20 Monsoon Destinations In India That Will Make You Dance In The Rain In 2019!
If this list of Shiva temples in India has got you all set for the next soothing trip to one of these destinations in the charming country, we say it's time! Plan a trip to India for that much awaited spiritual encounter that you need. Don't forget to tag your loved ones along as this is surely going to be a unique experience like never before!
Frequently Asked Questions About Shiva Temples In India
Q. How many Shiva temples are there in India?
A. When thinking of some of the most famous Shiva temples in India, there are 12 of them. These temples are considered to be the Jyotirlingas of Shiva – Somnath Jyotirlinga, Mallikarjuna Jyotirlinga, Mahakaleshwar Jyotirlinga, Omkareshwar Jyotirlinga, Kedarnath Jyotirlinga, Bhimashankar Jyotirlinga, Vishwanath Jyotirlinga, Trimbakeshwar Jyotirlinga, Baidyanath Jyotirlinga, Nageshwar Jyotirlinga, Rameshwaram Jyotirlinga, and Grishneshwar Jyotirlinga.
Q. How many temples are there in India?
A. There are various Hindu temples in the country of India, over 2 million in number. This number is still growing.
Q. Which is the No.1 temple in India?
A. Sri Ranganatha Swamy Temple in Tiruchirappalli, Tamil Nadu is ranked first in India and stands at second position in the world.
Q. Which city is famous for temple?
A. There are many temples in India that are well known, located in different cities of the country. However, Varanasi is considered to be the most famous city when it comes to temples.
Q. Which city is called cultural city of India?
A. Kolkata is known to be the cultural city of India. The city is enriched with vibrant culture, historicity, literary factors, and artistic aspects.
Q. Which is the largest Hindu temple in the world?
A. The largest Hindu temple functioning in the world is Srirangam temple located in the Indian state of Tamil Nadu.
Q. How old are Indian temples?
A. Indian history is quite old. Needless to say, the history of Hinduism too is really vast. Building of temples is believed to have started around 2000 years back.
Q. Where is the Meenakshi temple in India?
A. Meenakshi Amman Temple is one of the most prominent Hindu temple in India, which is located in Madurai, a city in the Indian state of Tamil Nadu. Apart from its religious significance, the temple is known for its historicity as well.
Looking To Book An International Holiday?
Book memorable holidays on TravelTriangle with 650+ verified travel agents for 65+ domestic and international destinations.
---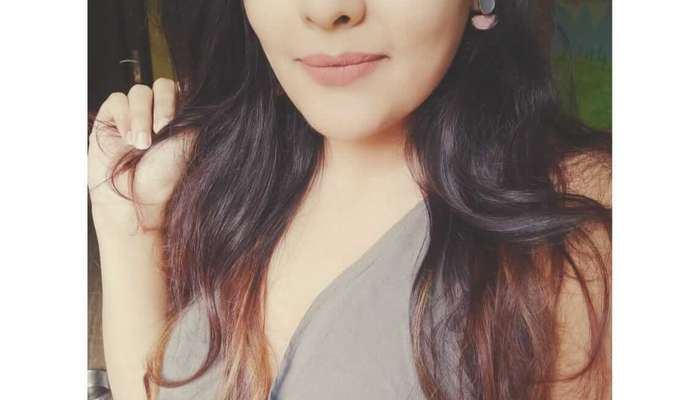 Comments
comments