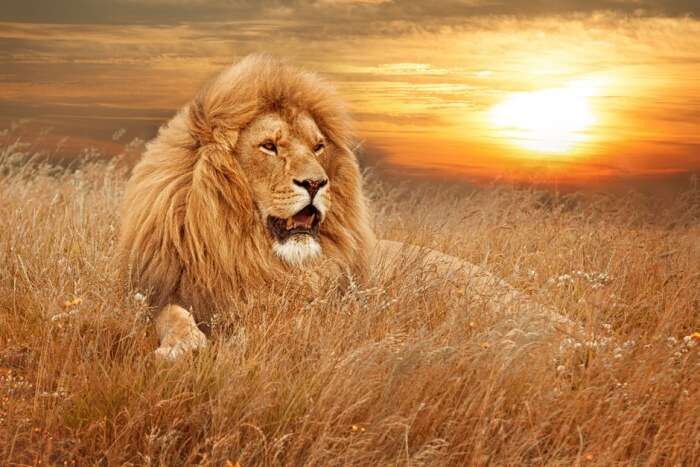 There are several national parks in United Kingdom distributed among different countries like England, Wales, and Scotland. The varying landscape ranging from the Scottish Highlands in up north to the Southern chalky shores and the beautiful Welsh coastline is a treasure for explorers. Read on to know more these national parks that are sure to bring you closer to nature in Europe.
United Kingdom National Parks Map
1. Exmoor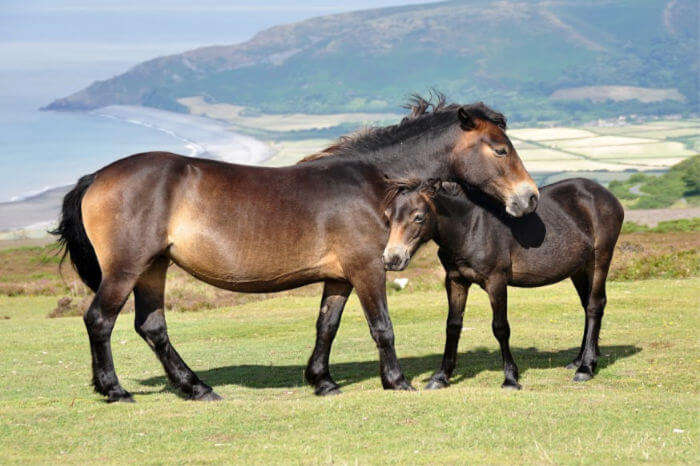 Located in Southwest England (county of Devon and Somerset), Exmoor is one of the most famous national parks in United Kingdom. The moorland coupled with cliffs and waterfalls and a number of sights nearby like Dunster Castle, Cleeve Abbey, Holnicote Estate and others make a trip to Exmoor worth it. An ancient royal hunting park, Exmoor is home to different kinds of sheep, ponies, wild horses along with red deer and hundreds of birds like merlin, dipper, Eurasian Curlew among others.
How to reach: Take the intercity train
Nearby towns: Taunton or Tiverton
Distance from Taunton: 26 KM
Must Read: 10 Top Things To Do In United Kingdom For A Fun-Filled Holiday Experience
2. Northumberland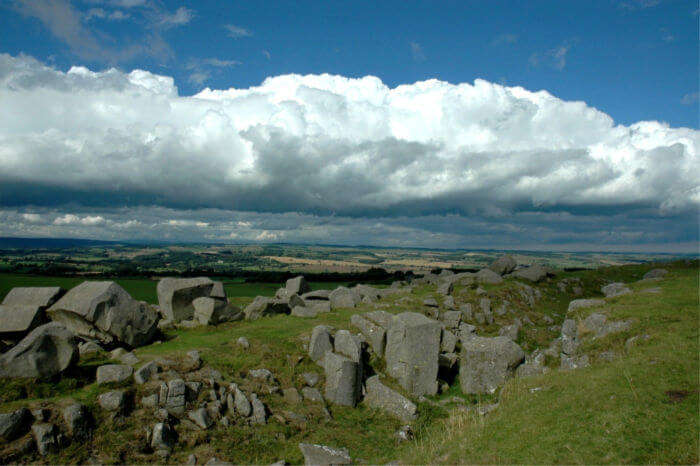 Located in North East of England, Northumberland National Park borders with Scotland and the North Sea. Along with its exceptional natural beauty and diversity, the area is also known as a site for different battles. Highland moors running across the famous World Heritage Site, Hadrian's Wall (a sign of Roman occupation), around ten thousand years of human evolution can be studied in this region with sites like Pele Towers, Duddo Five Stones, Yeavering Bell, and others.
How to reach: Take the Tyne Valley Line from Newcastle railway station to the National Park. You can also do a cab or take the bus from the airport.
Nearest Airport: Newcastle International Airport
Distance from Newcastle: 38 KM
3. Dartmoor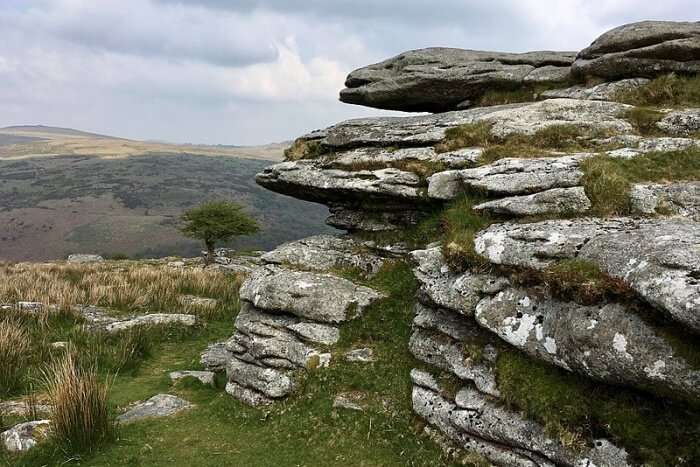 Another moor in Southern Devon, Dartmoor has granite tors and the whole area is full of archaeological samples. The temperature is quite mild here with July and August being quite warm. It is also full of different kinds of lichen, moss along with animals ranging from rare bat species, otters to cuckoo and pied flycatcher. You can also spot Palmate newts, frogs, trout, Fairy Shrimp, salmon and Cave Shrimp in the rivers. The grounds are full of standing stones along with other prehistoric sites like Bronze Age houses.
How to reach: You can take the flight to the nearest airport or take a train to either of these towns – Plymouth, Newton Abbot, Exeter or Totnes.
Nearest Airport: Exeter Airport
Distance from Exeter: 49 KM
Suggested Read: 10 Places To Visit In United Kingdom That'll Make Your Trip More Classic That You Had Imagined
4. South Downs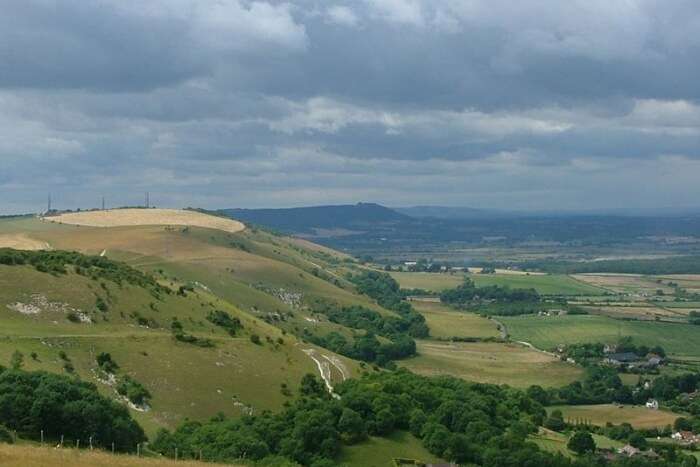 One of the only national parks near London, South Downs is also the newest entry to the list. The park is spread from the chalk hills up to the English Channel to the Western Weald, covering over 1627 Sq. Km. On your way, you will spot different otters, Skylark, burnt orchids, barn owls, chalk carpet moth and other species.
How to reach: You can take a cab or bus from London. Also, the Lewes Railway Station is the nearest if you want to take the train.
Nearest Airport: London Gatwick
Distance from Gatwick: 60 KM
5. Loch Lomond & the Trossachs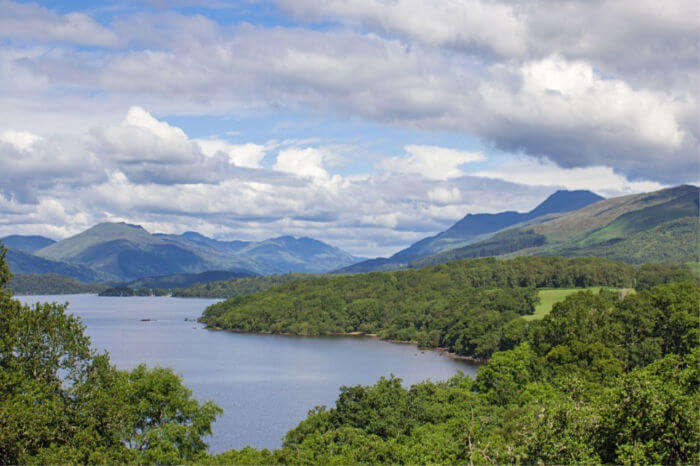 Spread over four different areas – Loch Lomond, Breadalbane, Cowal and The Trossachs, this beautiful place is one of the best national parks in United Kingdom. Covering everything from mountains, crystal clear lakes, forests, glens and rocky coasts, this national park is full of diversity and breathtaking beauty. You can camp, hike or even go for a cruise in the lochs here.
How to reach: Take a flight to Glasgow and hire a cab from there. You can also take the train to Fort William, Balloch or Oban.
Nearest Airport: Glasgow Airport
Distance from Glasgow: 55 KM
Suggested Read: 10 Beaches In Sweden That Are Worth Going On A Vacation To Europe
6. Pembrokeshire
This Wales National Park is the only coastal park in the UK with a number of beautiful, sandy beaches, deadly cliffs, inland hills, marshes and forests covering over 629 sq. km. area. The national trail crossing this beautiful park is around 300 kilometers long. You enjoy wildlife watching, hiking as well as different watersports inside the park. With animals like gannets, Antarctic Grey Seals, otters, kestrels, skylarks, etc. inhabiting the wild here, the park is a must-visit.
How to reach: You can take a bus/train out of Cardiff or take a direct train from London to Cardiff/Newport/Swansea.
Nearest Airport: Cardiff Airport
Distance from Cardiff: 155 KM
7. Yorkshire Dales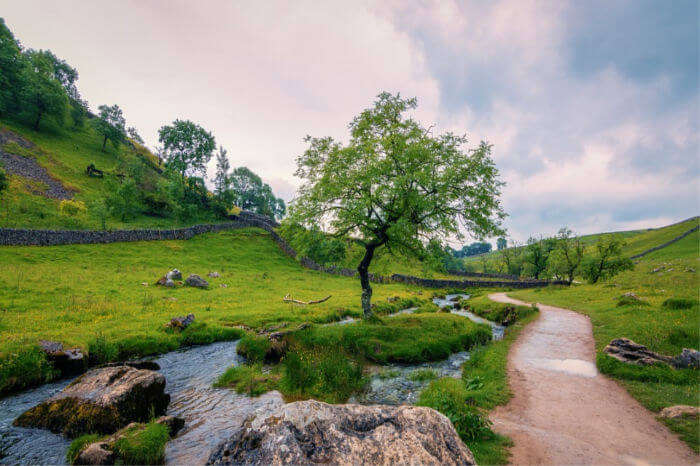 Located in North Yorkshire, this beautiful park is full of valleys, trails, falls and lush green hills, making it quite popular among tourists visiting Europe. People come here for hikes, bike rides or different kind of walks (Coast to Coast, Pennine Way). The park also includes sites and places like the Bolton Castle, Leck Fell, Clapham, Hardraw Force, etc. making it one of the most popular places in the region.
How to reach: Wensleydale Railway Line, buses and cabs will take you to the park.
Nearest Airport: Leeds Bradford Airport
Distance from Leeds: 30 KMs
Suggested Read: 10 Best Airports In Europe For An Enjoyable Journey To Your Dream Destination
8. Snowdonia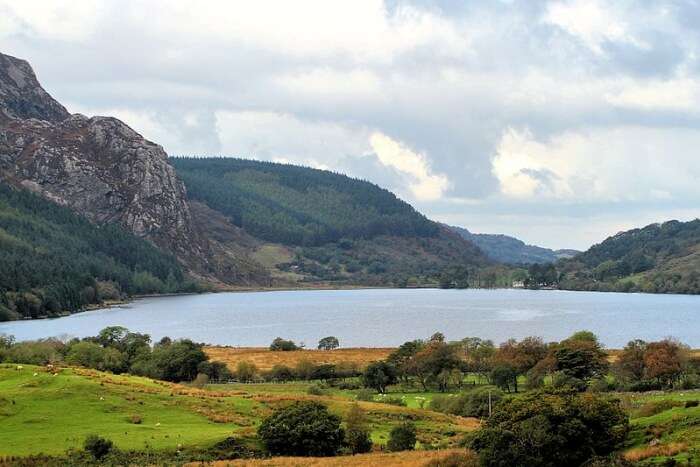 Another beautiful entry on the list of national parks in United Kingdom, Snowdonia is known for its namesake, beautiful mountain range. Full of exotic Welsh villages, blue waterfalls along with sandy beaches, the national park is home to different castles as well. Again, hiking and biking are quite common here.
How to reach: Take a taxi from Liverpool or a train directly to the Welsh coastal cities.
Nearest Airport: Liverpool Airport
Distance from Liverpool: 97 KM
9. Peak District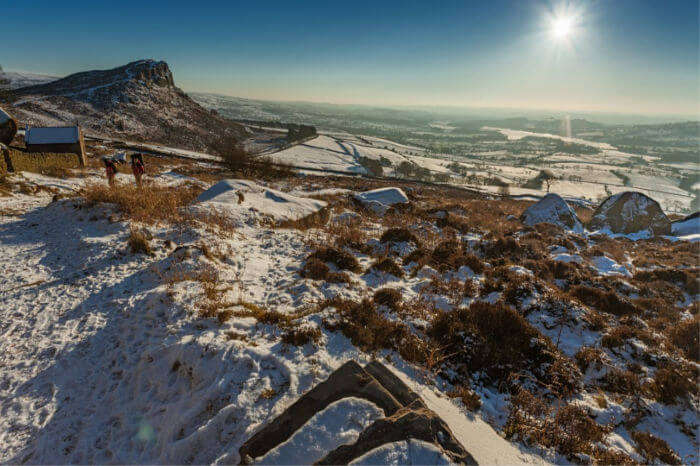 The first national park of Britain, located between Manchester and Sheffield, Peak District has a varying landscape. From the moorland hills, limestone valleys to rivers, it is an exciting place to rock climb, bike and click some beautiful, panoramic pictures. This beautiful countryside makes for an excellent family vacation.
How to reach: Hope Valley Line is one of the train lines, you can also take the train from London to Manchester.
Nearest Airport: Manchester Airport
Distance from Manchester: 24 KM
Suggested Read: A View From This Europe's Tallest Skyscraper Will Leave Your Jaw Dropped!
10. Broads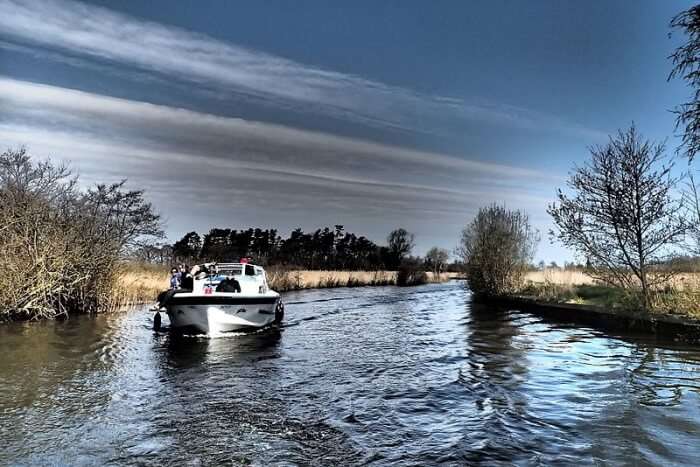 The largest protected wetland in the country, Broads is the home to the rarest wildlife. Located quite close to London, this stunning national park is home to different kinds of fish like pike and perch along with Britain's largest butterfly and the rare Norfolk dragonfly.
How to reach: Take a taxi from Norwich or take the train from London.
Nearest Airport: Norwich Airport
Distance from Norwich: 13 KM
Further Read: 15 Offbeat Destinations In Europe In 2022 That Are Straight Out Of Fairy Tales
These national parks in United Kingdom are a delight for all nature lovers and adventure seekers out there! Start planning your trip to Europe and visit at least 5 of these to experience the wonders of UK's wilderness.
---
People Also Read:
Cairngorms National Park National Parks In Netherlands National Parks In United Kingdom
Comments
comments