Being the third largest island in Philippines, Negros Island is split into two provinces of Negros Occidental – part of the western Visayas region located in the northern half of the island, and Negros Oriental – located in the central Visayas region and the south-east half of the island When people travel to this place they usually divide this place into north and south while the island is separated by the Panay Island in the northwest and Tanon Strait in the east. Nonetheless, it is indeed a great escape for all types of travelers and here's a guide that'll make your travel hassle-free at this Philippine Island.
About Negros Island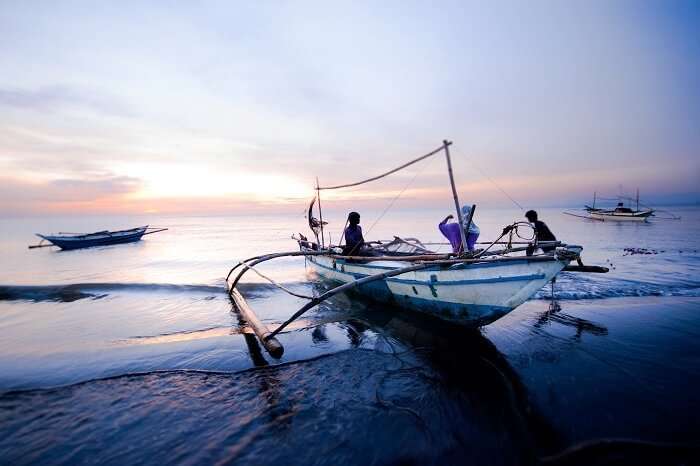 Negros is a boot shaped island that is 217 km long and 35 to 79 km wide. A central mountain range runs through the entire mountain and is deeply dissected by erosion. This island has rugged mountain interior, underwater coral gardens and beautiful beaches. There is much to offer in western visaya and boracay. This southern coast stretches from Danjugan Island around the tip to bias.
They also have a great diving business here. An active volcano is also present on this range i.e. mount canalon which is 2,465 meters high and is the highest point in Negros. Binalbagan, Ilog, Tolong and Tanjay are some important rivers in this area. This island's coastal areas are densely populated. Visayans live in the coastal areas where as the Negritos inhabit in the forested upland interior. The linguistic separation of this island is very important as it reflects the separation of the eastern and the western coastal areas from each other by the central mountain range: Hiligaynon from Panay is widely spoken by the Negros whereas Cebuano from Cebu is very dominant in the eastern coast.
Things To Do In Negros Island
1. Casaroro Falls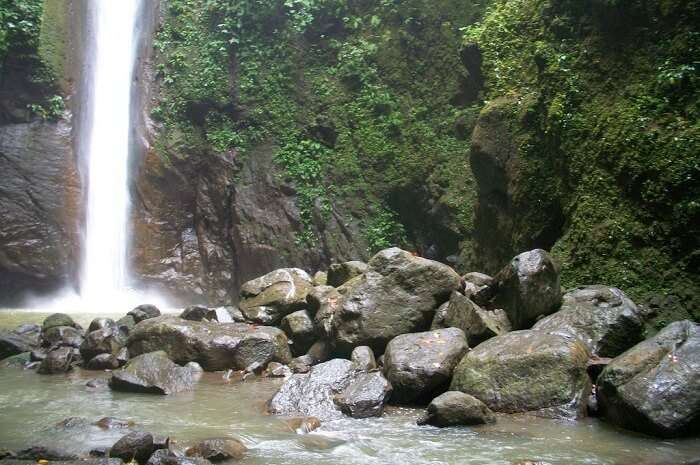 This is a very popular attraction of Negros Island and is an amazing place and everyone should take a look at this place when they visit this island. This place is located in Valencia and is the most photographed body of water and is a pride of Valencia. This magnificent waterfall is the tallest waterfall in the Visayas region and the height of this water body is more than 30 meters. People have to hike a certain trail to reach this trail but at the end its worth the effort and is a great place where tourists can relax and enjoy their vacation.
Must Read: 5 Best Villas In Philippines That Are Lavish, Luxurious, And Light On Pocket!
2. Apo Island Marine Reserve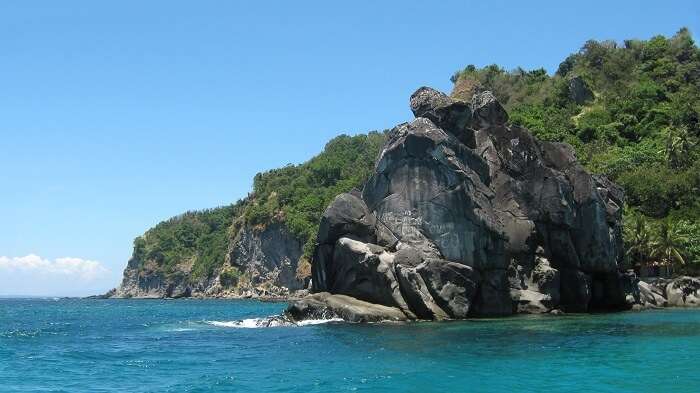 the ecological nature of Philippines is truly blessed by god. This island inherits the most beautiful and the finest tourist attraction. This place is seven kilometers away from the southernmost tip of the Negros Island and is an amazing creation on this island. This man-made reserve is the most stunning and beautiful thing that they may visit on this island. Local and foreign tourists have a great opportunity to visit this great marine habitat.
Suggested Read: Philippines Islands: 23 Spectacular Spots That Have Been Carved By The Gods Themselves!
3. The Ruins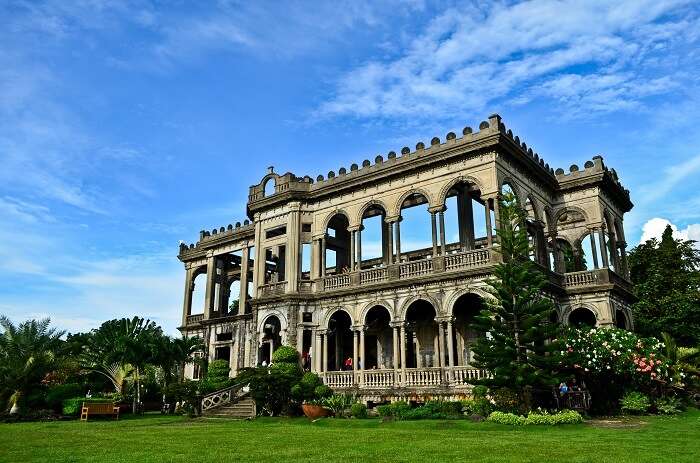 This place was built in the 1900s and is an ancestral home mansion of the family of a wealthy Don Mariano and is situated in the Negros Occidental part of this island. This mansion is stunning and has some historical and cultural value and reflects the past of this island. Inspired by Italian architecture this mansion was built on a 440-hectare plantation in Talisay city. This place is also known as 'taj Mahal Of Talisay City'.
Suggested Read: Labassin Waterfall Restaurant In Philippines Is The Next Hot Place To Try Filipino Cuisine
4. Scuba Diving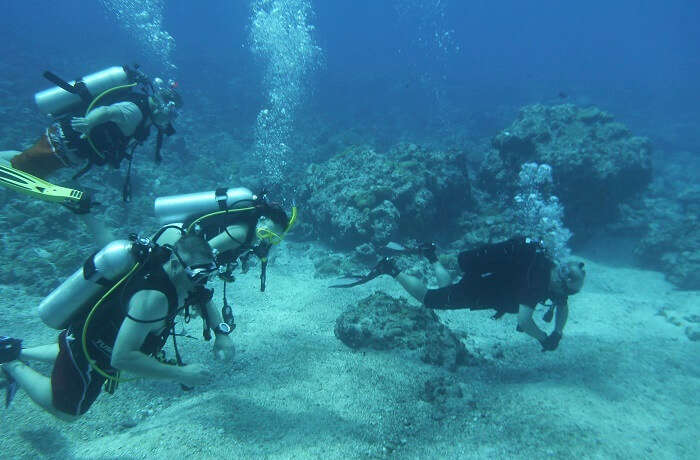 These are some popular adventurous activities one can perform in Negros Island and there are numerous options that you may choose from! Some places that include this activity in their list are – dumaguete divers, sea explorers Philippines, coral dive and adventure, aqua Ventura divers, apo dive, dive society duain, scuba ventures and many more.
5. Twin Lakes Of Balinsasayao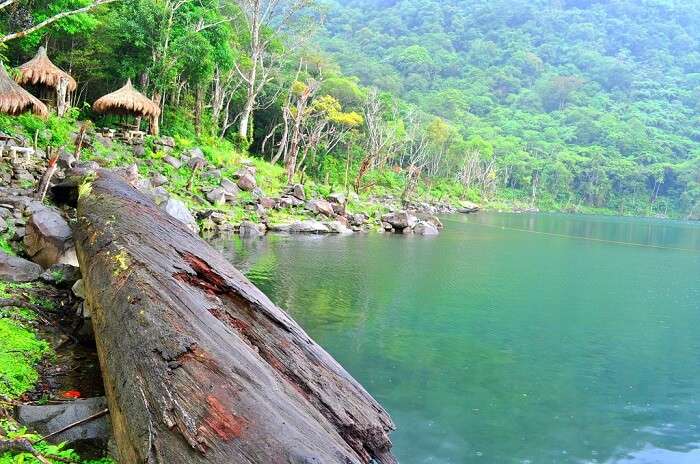 This Lake is located in the Negros Oriental province and is surrounded by Lake Balinsasayao and Lake Danao. This park is located in the southern portion of the Negros Island and is quiet relaxing and refreshing. Tourists visit this place to have a peaceful day and a great stress-free experience.
These are some places and things to do but there are many more places one can visit that includes the Silliman University, Rizal Boulevard, San Sebastian Cathedral and many museums and architectural places that add value to this place and make this island worth visiting.
Best Time To Visit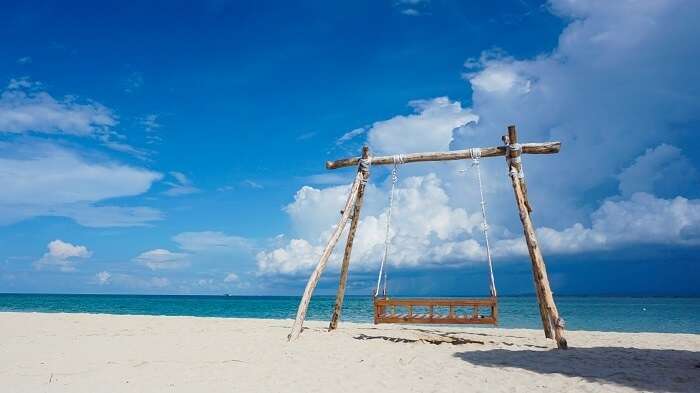 The drier seasons are considered to be the most favourable season to visit any Philippine region as people can experience the places attractions in the best way possible. November to April is the time tourists should plan their trip for a great experience and to enjoy this place to the fullest.
Places To Stay On Negros Island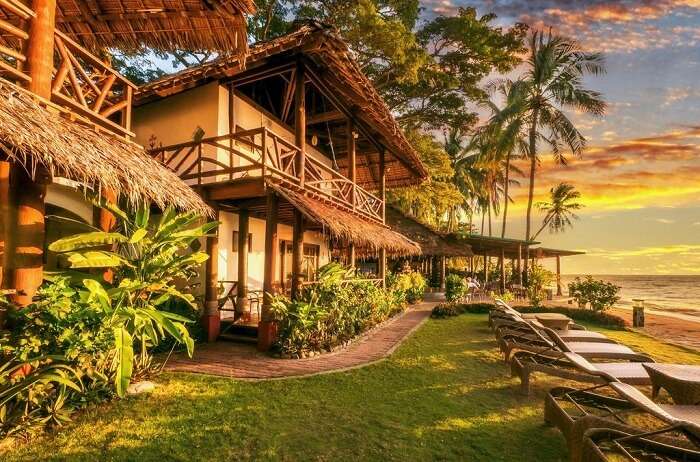 There are many resorts and offer from where one can choose and decide their place to stay depending on their budget and make variations if they are not satisfied by any particular hotel they are staying in. Pura Vida Beach & Resort, Atlantis Dive Resort, Thalatta Resort and many more resorts that will give you a great experience of this place.
Further Read: 15 Gorgeous Places To Visit In Philippines To Swim, Dive, Trek, & Explore
Negros Island is a very stunning and astounding place that will be a great experience with your friends or family. One definitely must not miss an opportunity to visit this place and enjoy its scenic beauty and soak in the amazing natural beauty this place has to offer on their next<aclass="bookpackages-link"href="https://traveltriangle.com/tour-packages/international?utm_source=Blog_bs" target="_blank">international trip!
---
Looking To Book A Holiday Package?
Book memorable holidays on TravelTriangle with 650+ verified travel agents for 65+ domestic and international destinations.
---