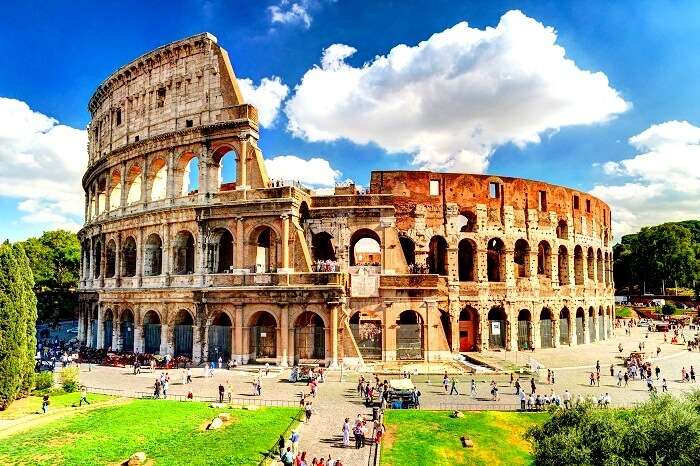 Known for its royalty, romance, and relics, the "Eternal city of Rome", will soon be adding another feather to its cap with the opening of a beach in the heart of the city. Featuring marvelous architecture, awe-inspiring art, brilliant culture, and a unique gastronomy, the only missing aspect in Rome's charming beauty was a beach, which will soon be fulfilled by a man-made beach on the banks of Tiber River.
About The Plan Of A New Beach In Rome

Suggested Read: Rome Received Its First Snowfall In 6 Years, And Boy, Are The Pictures Amazing!
As per a leading news publisher, the Roman authorities are planning to set up a new beach in Rome on the banks of the Tiber River, and this would be the first ever beach in the heart of the city. The authorities have proposed a plan to lay down 10,000 square meters of temporary beach sand on the banks of the Tiber river that runs through the heart of the city.
The idea of creating this man-made beach is to provide a rejuvenating, and sunbathing spot for the locals as well as tourists. This plan also aims at making the river a lively part of the city. This man-made beach will be set near the Marconi Bridge, close to the major tourist attractions like St. Peter's Basilica, Colosseum, and more.
Apart from just laying down the sand, the authorities have also planned to set up a sports area for rejuvenation purposes. So, the tourists will also get an opportunity to indulge in a number of available beach sports rather than just lying down on the beach beds and soaking in the tropical sun.

As the agenda of the authorities also includes a revival of the Tiber River, therefore, the plan also features the development of an app to monitor pollution, police patrols along the banks, and even flying drones to check for waste dumping. So, no littering around guys! Or else you might land in jail.
So, if you have been planning a vacation to Rome for the summer of 2019, we've given you another strong reason to travel to the Eternal City. Also, do not miss out on these charming tourist attractions of the city.
Suggested Read: 10 Must-See Tourist Places In Rome: Flipping Through The Pages Of Roman History